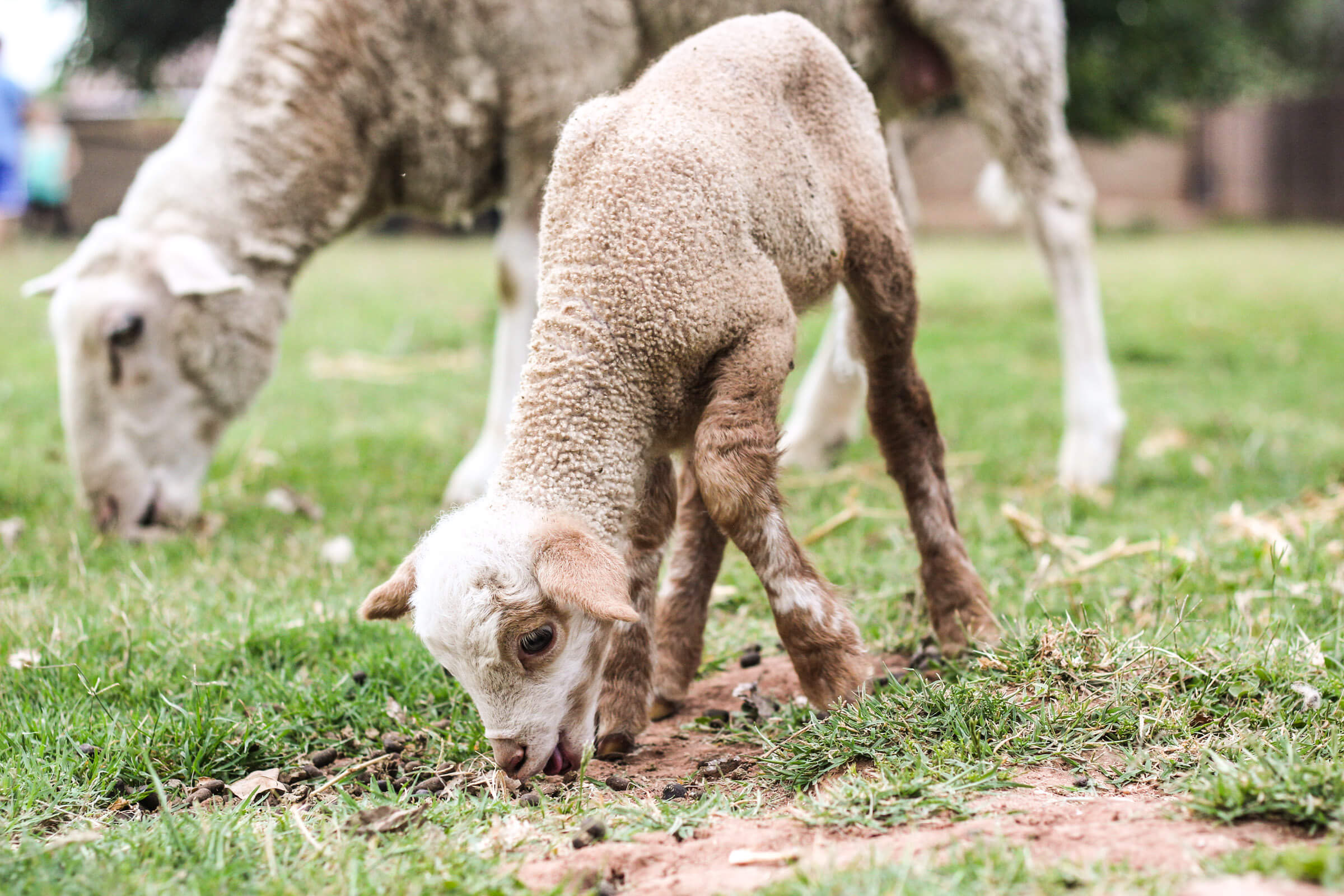 Life on our little backyard farm…
Man, I love it.
I love this little farm so much I want to marry it. Poop n' all.
You gotta make sacrifices in marriage.
Where am I going with this? Oh right, farming. The fact that I love it.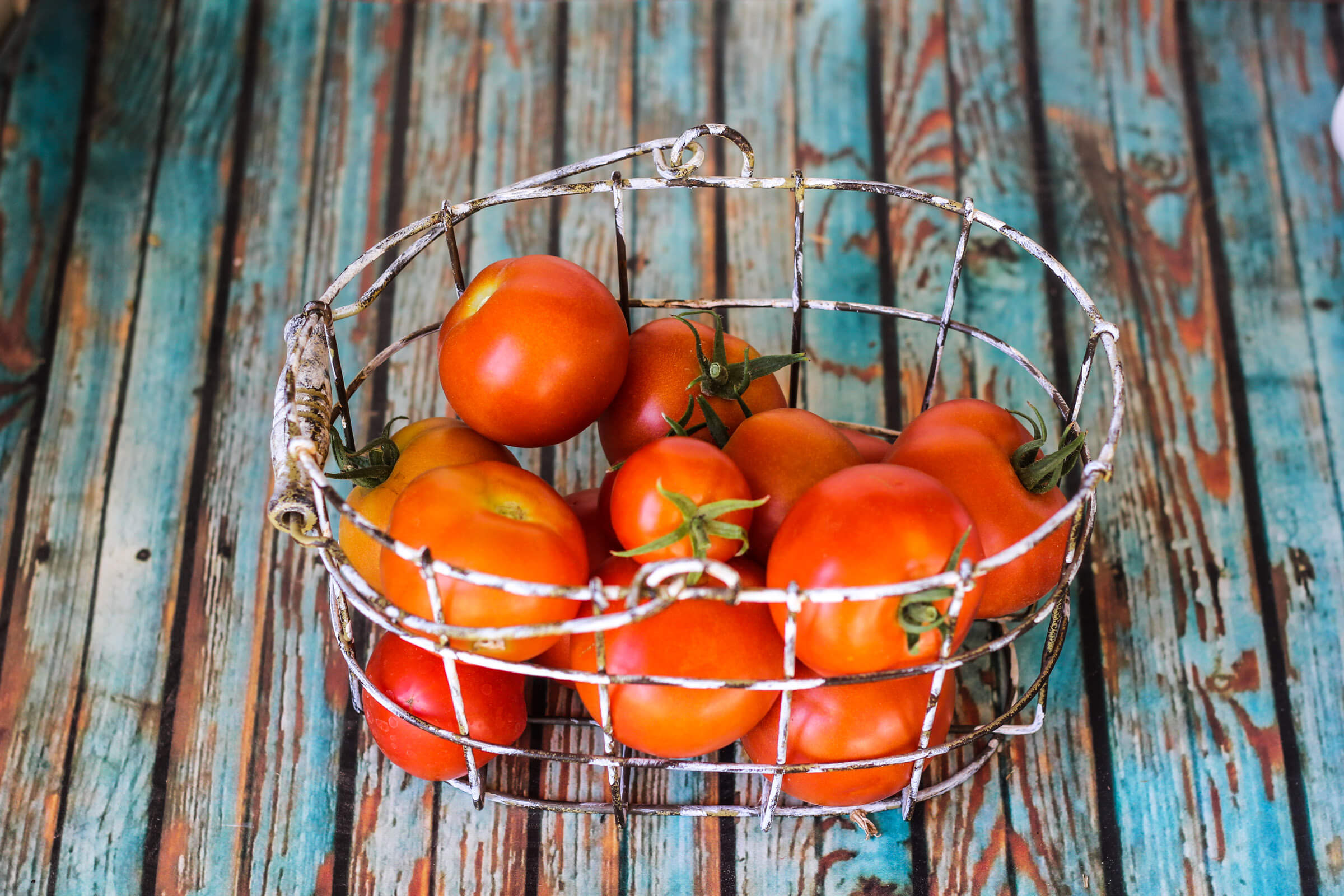 Growing your own food rocks.
I'm still blown away at how providing our own eggs, milk, meat, fruits, & veggies can be so rewarding. Maybe it doesn't take much to please me, or maybe there's a huge basic human reward in being able to place a seed in the ground and have it turn into a bundle of green beans. Even after all this time, 8 years later, I still get a little giddy gathering the eggs each morning.
And the most shocking thing is it really isn't as expensive as we thought to run our small backyard farm. We live on an acre of land in Phoenix, Arizona. As you can see in the video below, it's PLENTY of space for us to raise our own food!
CHICKENS
We have 10-15 laying hens (we lost count a couple years ago – those buggers are constantly moving haha) that give us anywhere from 8-12 eggs per day depending on the time of the year. Laying hens can produce for about 3-4 years pretty well but after that they decline in their frequency. We typically add a few each year because some are lost to natural circumstances (weather or predators). Keeping backyard chickens is one of my favorite things to do!
Once a year around August, we purchase 30 meat chicks to raise & butcher. These last us all year. It takes about 12-16 weeks to raise this heirloom variety, a few weeks longer than the conventional bird, but we think they taste better and are healthier for it. And over the years, we've tweaked our method and found an easy way to raise meat chickens.
GOATS
We typically have 2 milking goats at all times. If you have a farm, or even a decent-sized backyard, trust me, you need a goat! Our first milking goat is Penny, a Nigerian Dwarf goat – this breed is known for the sweetest tasting milk! She is a smaller goat and only gives us about 1-2 quarts a day. Our second milking goat is Luna, a Nubian goat – this breed is a milking goat known for their large quantity of milk. She gives us about 1-2 gallons per day. This is PLENTY of milk for us! While there are lots of things you can make with goat's milk, we pretty much stick to homemade yogurt and homemade mozzarella cheese (we like to freeze this and have it on our homemade pizza nights!)
We breed our goats once a year so they have babies and their milk is "freshened", so throughout the year we usually have a slew of baby goats running around. Goats can have anywhere from one to four even FIVE OR SIX kids, so you can see why we keep our main milking goats to a minimum. Unless we decide to raise one to become a future milking goat, we usually sell the baby goats to local farmers or FFA kids when their mamas have weaned them.
SHEEP
In the beginning we raised Katahdin sheep, but have recently moved towards an East Friesian mix. Eleanor is our ewe who recently gave birth to a little lamb we have yet to name! She is the most adorable, loving lamb we've ever owned, so she's definitely a keeper! East Friesians are known for their milk, and since sheep's milk is my favorite, I plan on milking Eleanor very soon here.
Once a year, we typically raise a lamb to adulthood, then butcher for meat. This year we aren't going to because Eleanor gave birth to a female, and we're going to keep her as an adult.
DUCK/GEESE
The duck and geese get an honorable mention here because SOMEHOW, SOMEWAY these always seem to make their way to our farm. We've either taken them in from homes that no longer wanted them or we've succumbed to their adorable fluffiness on a trip to the feed store. Either way, there always seems to be one here and they always (the geese at least) seem to drive me crazy 😉
TREES
Grapefruit/Orange cross (Pomelo variety) | harvest from January-March
Blueberries (Sunshine Blue, O'Neal, Sharp Blue, Misty varieties) |harvest from March-May
Strawberries (Quinault variety) |harvest from March-June
Mulberries (Dwarf & Pakistani variety) | harvest from April – July
Loquat (Christmas variety) | harvest from May – June
Peaches (Florida Prince variety) | harvest from May – June
Blackberries (La Gata Negra variety) | harvest from May – June
Grapes (Black Monukka variety) | harvest from June – August
Mangoes (Kent variety) | harvest from June – August
Cherries (Surinam & Barbados variety) | harvest from July-September
Figs (Texas Blue Giant Fig) | harvest from July – October
Bananas (Goldfinger variety) | harvest from August – November
Almonds (Garden Prince variety) | harvest from August – November
Avocados (Aravaipa & Day variety) | harvest from September – November
Pecans | harvest from November – January
Oranges (Tovita variety) | harvest from December – February
GARDEN
We have a 500 sq. ft garden, and we also will grow vine fruits/veggies in another part of our yard.
SPRING – Snap peas, Carrots, Parsnips, Lettuce, Spinach, Chard, Kale, Onions, Garlic, Celery, Tomatoes, Peppers, Cabbage, Broccoli, Sunflowers, Cilantro, Parsley.
SUMMER – Green Beans, Potatoes, Tomatoes, Peppers, Cucumber, Squash, Watermelon, Cantaloupe, Basil.
FALL/WINTER – Corn, Carrots, Lettuce, Spinach, Chard, Kale, Squash, Pumpkin, Eggplant, Cauliflower, Cabbage, Broccoli, Sweet Potatoes, Watermelon, Cantaloupe, Dill, Mint.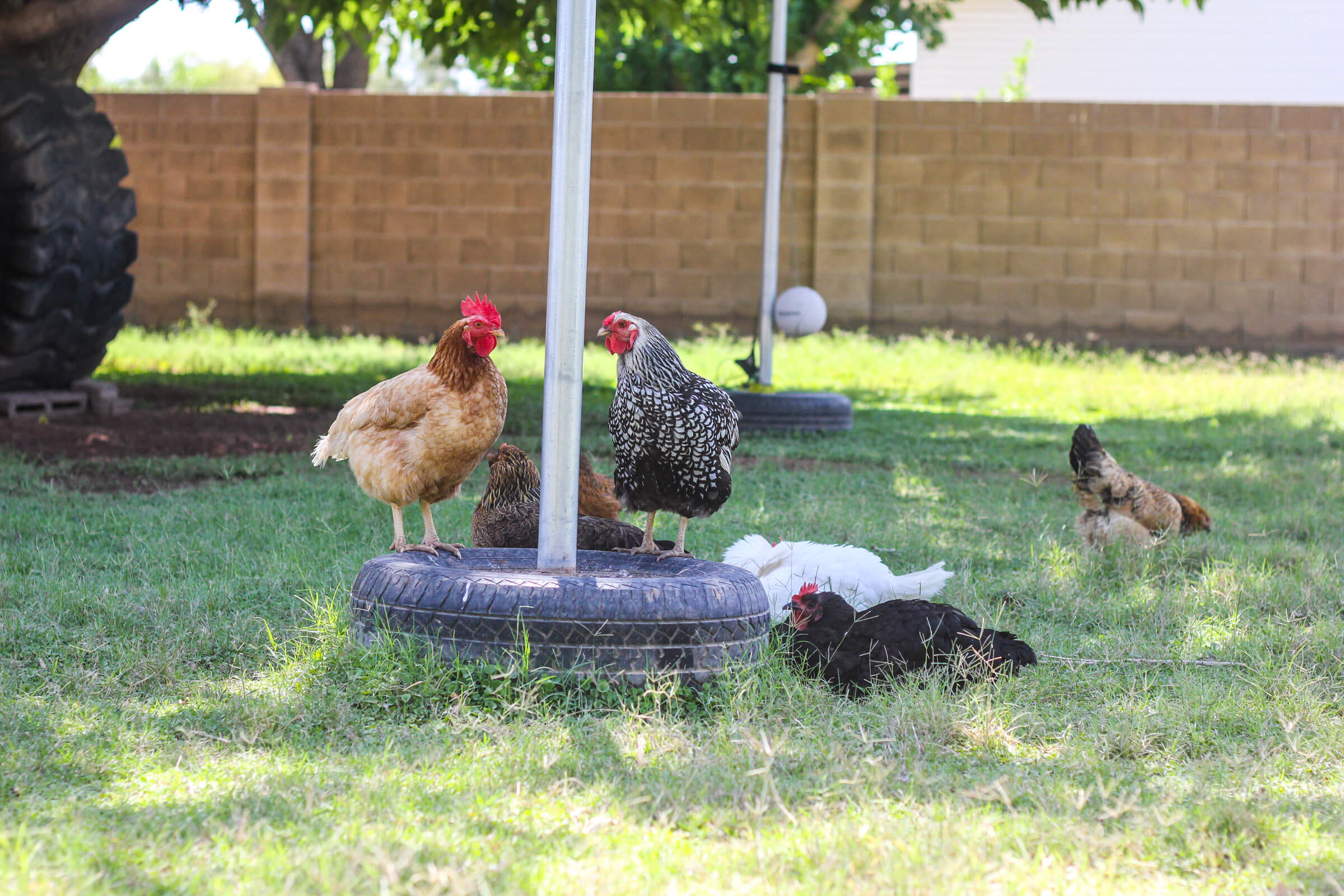 The Backyard Farm Tour!