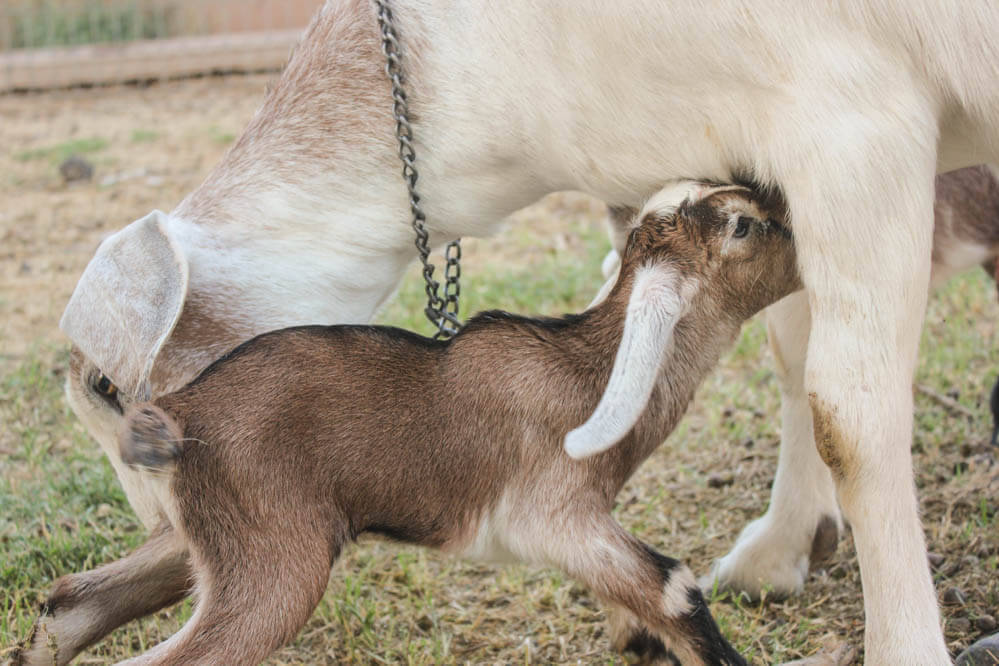 There's something so special about freshly born baby goats.
They are so sweet, smell so good and haven't discovered their naughty nature yet.
Yesterday was a busy day of homeschooling events, grocery shopping, and getting some food prep done. I kept looking out the kitchen window watching poor Luna get up and down, up and down.
She has been abnormally large this pregnancy, and she looks so uncomfortable that you can't help but feel sorry for her! Her body was so weighed down that she even had trouble lifting her legs to walk. It was a tough one for her, this pregnancy.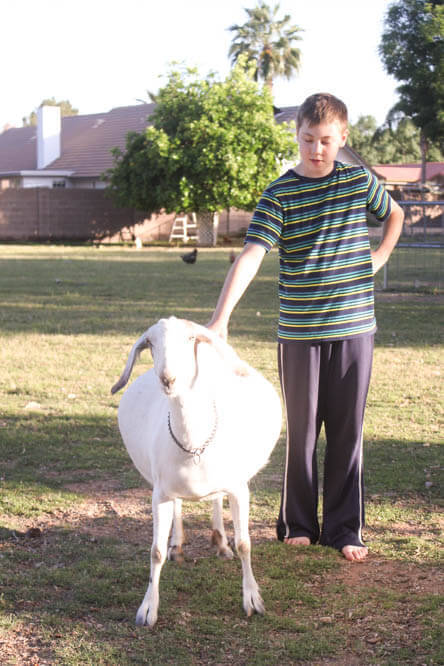 She was due on the 19th of April, so when I felt her tail ligament disappear and her bag fill up on the 14th, I crossed my fingers for an early delivery.
At about 5:00pm, exactly the minute Kevin got home from work, Luna started pushing. I wouldn't be surprised if she was waiting for him; each day when Kevin comes home the first thing he does is head out to give the goats some pine needles and citrus leaves from our trees. It's a simple thing, but they love it.
We grabbed towels, gloves, and the rest of our goat pregnancy kit and headed out to get ready for some baby goats! The first goat is usually the hardest, so I got ready to offer some help.
I had a bit of a panic moment when the first doeling's head popped out, but stayed there for about 5 minutes. Luna pushed and pushed, but the shoulders were stuck on her hip bones. I reached my hand in there (thank goodness for small hands!) and was able to slip that shoulder into the canal and Baby #1 slipped out!
After that, the next two bucklings came out just fine, even though they were rather large! Finally, the last buckling runt came, and of course, he's our favorite!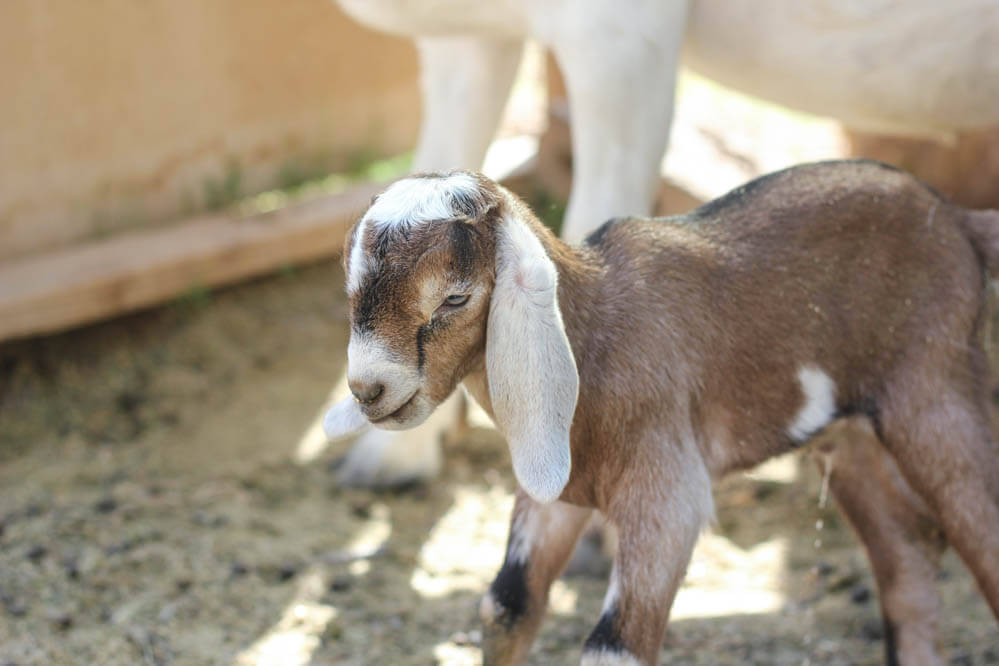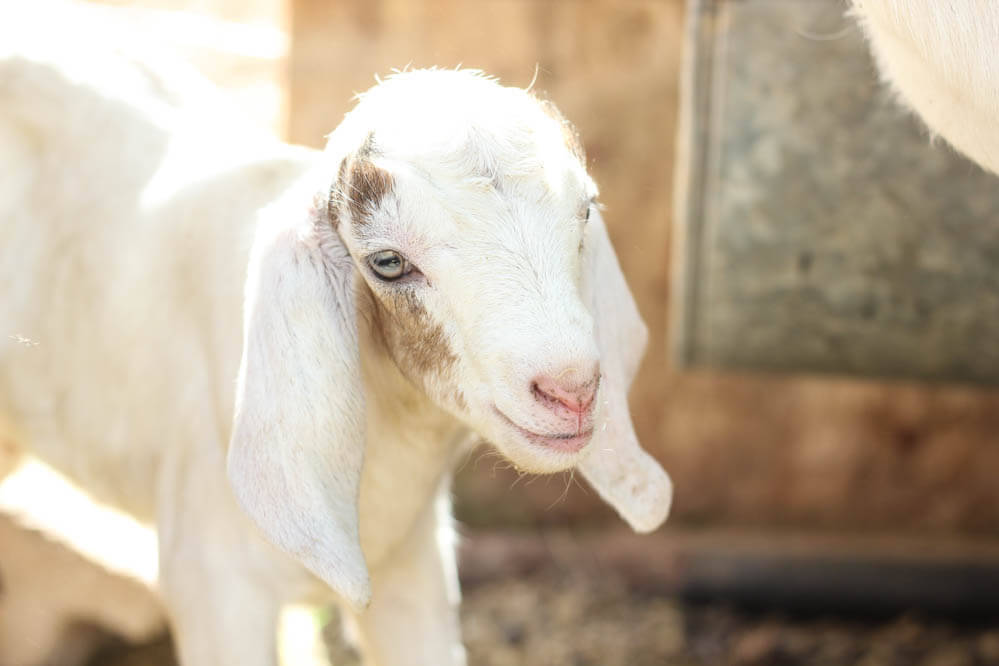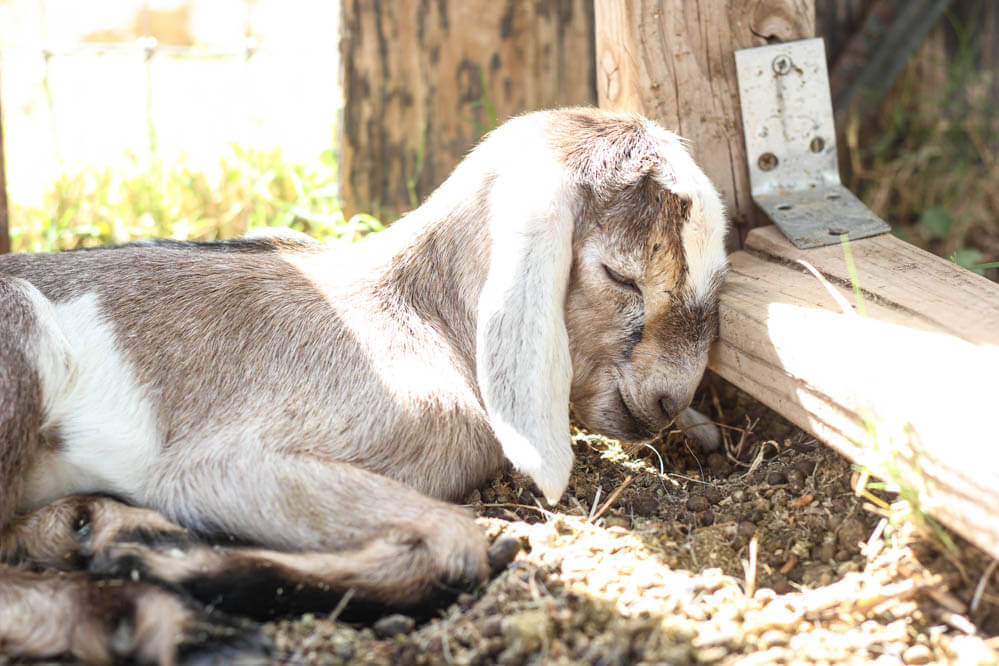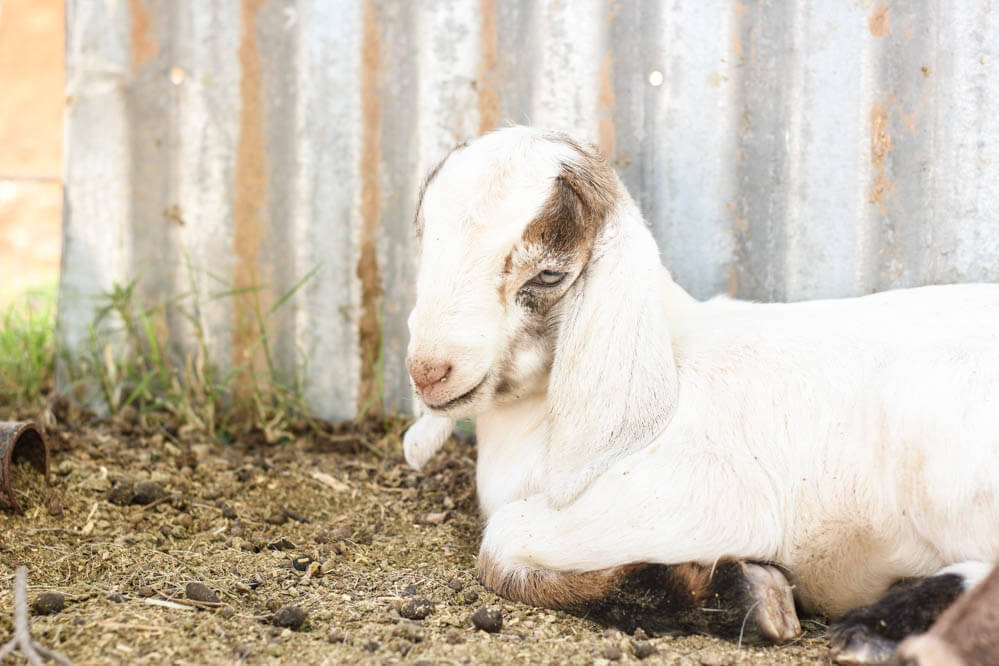 Because 'Luna' means 'moon,' the kids decided to name the kids different constellations. We haven't settled on final names, but we're tossing around names like Pegasus, Perseus, and Hercules. We're also researching more constellations and diving into more space books to help us decide. (unschooling, anyone?)
It's so fun to watch these new little baby goats experience life for the first time. This world can be a wonderful place and also an annoying place with harsh experiences. Little Hercules is just beginning to figure it out…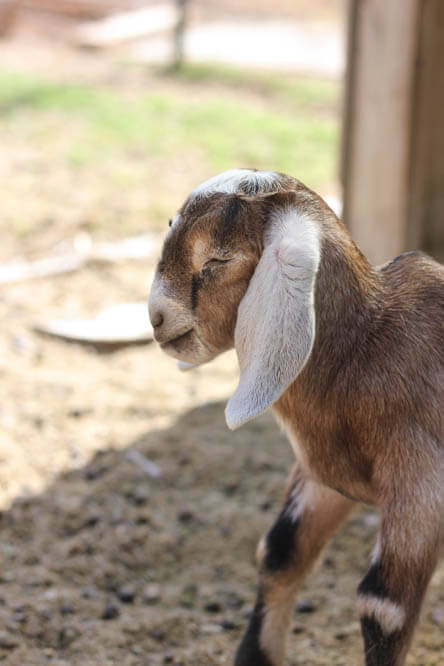 "What is THAT on my face?"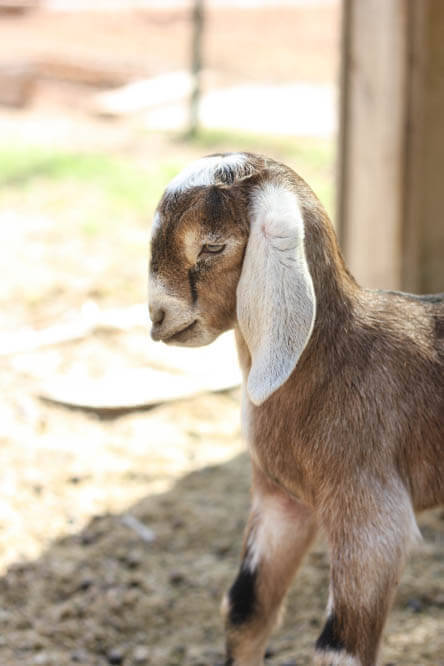 "BLECH!"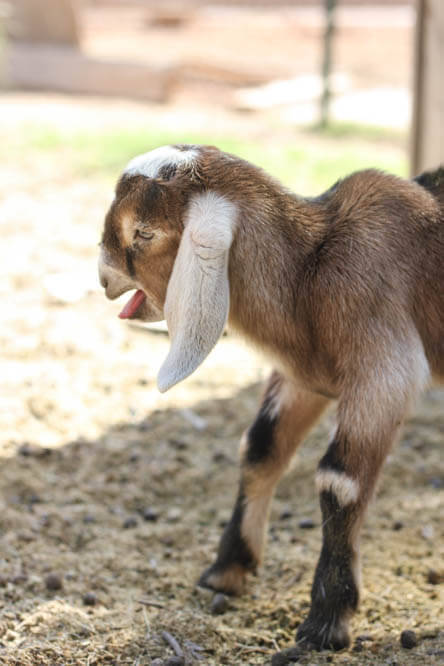 "MOM!"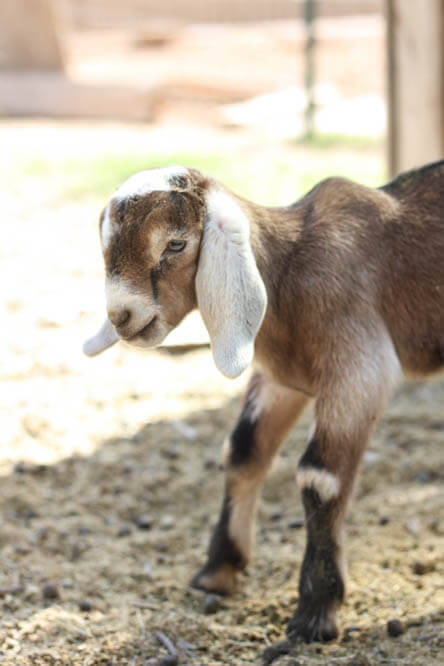 "Okay, I'm good now."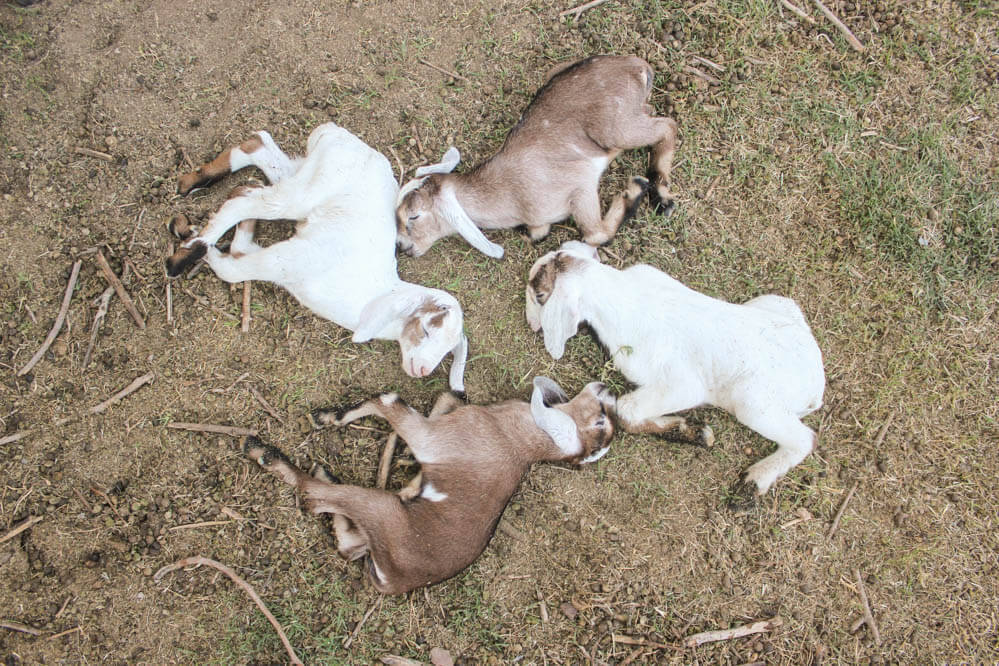 Four little baby Nubian goats. Exhausted and adorable.
For those of you who have goats, have you seen quads in Nubians? Luna had such a tough pregnancy, I'm thinking it's pretty rare in this breed!