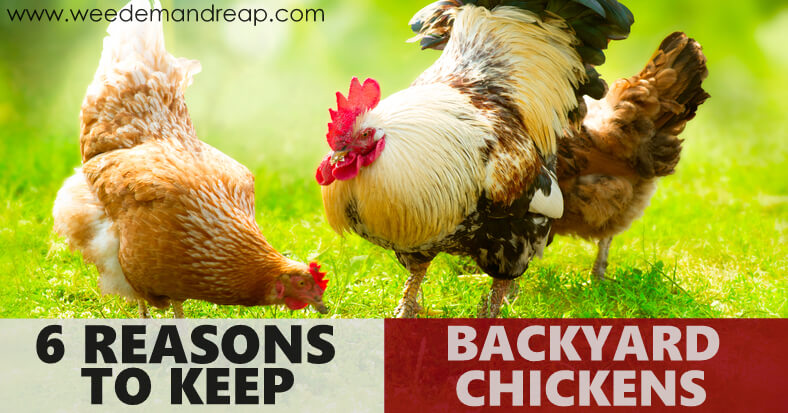 Who would've thought that chickens would become the most popular pet in 2014?
Okay, so maybe chickens aren't exactly the MOST popular pet…yet, but trust me, they will be soon. Give it five years and everybody will be walking their chickens on a leash in the mornings instead of walking their dogs.
Sorry, dogs. Learn how to lay eggs and maybe you'll get to be the favorite again.
Have you ever wanted to raise chickens, but have been on the fence about it? Well, today's the day you'll stop going back and forth on that decision. Today's the day to make the right choice for your family. And I'm 99% sure that choice will include purchasing some chickens.
6 Reasons to Keep Backyard Chickens
1. Chickens give you food.
Did you know that chickens lay eggs?! And did you know that YOU can eat those eggs?! It's true! One chicken can lay one egg a day about 330 out of 365 days in the year. Not too shabby. Eggs are full of vitamins A, D, & E, as well as B1, B2, B6, & B12. Additionally, eggs provide folate, riboflavin, choline and the minerals Phosphorus, Calcium, Iron, Iodine, Selenium, & Zinc as well as the antioxidants lutein & zeaxanthin. Eggs also are a good source of omega 3 fatty acids, including DHA, EPA, ALA, and AA.
In addition to that, according to this study of 14 flocks across the United States, eggs that come from chicken who are allowed to roam on a yard and be in the sunlight (also called "pastured-raised") have:
3 times MORE Vitamin A
2 times MORE Omega-3's
7 times MORE Beta-carotene
6 times MORE Vitamin D
2. Feeding chickens is easy.
I literally spend about 5 minutes a day feeding & watering our chickens. Actually, I take that back. My KIDS spend about 5 minutes each day feeding & watering out chickens. Other than that, I don't worry too much about them. We provide a gorgeous coop with a place to lay eggs, roost at night, & keep warm & dry. We give them fresh water and organic, GMO-free, canola & soy free grain.
Caring for chickens is incredibly easy because you can leave for vacation and just leave enough food & water out for them and they'll be fine while you're gone. Chickens are definitely low-maintenance pets.
3. Feeding chickens is inexpensive.
Regular feed will cost you about $11.00 for a 50 lb. bag. With the price of regular feed, a dozen eggs will cost you about 82 cents. Organic, GMO-free, canola & soy free feed will cost you about $24.00 for a 50 lb. bag and a dozen eggs will cost you about $1.75.
Paying $1.75 for 100% Organic, GMO-free, canola & soy free, pasture-raised eggs is an AMAZING deal!
You will have to factor in your start up costs. Baby chicks are about $2-$3 per chick and won't start laying until around 6 months of age. You can purchase older chickens, but they cost more money, around $20.
As far as a coop goes, you can go as big or as little as you like. Just be sure it's one that you can winterize, as my friend Claire from The Happy Chicken Coop writes about in her book.
4. Chickens are free pest control.
This is sustainable living at its finest. You definitely won't have to worry about bugs at your house if you have chickens. They will eat 'em up before they can even make it inside your house. Free pest control is amazing.
In Arizona where I live, scorpions are a big problem. Chickens will eat scorpions if they come across them, but scorpions come out at night and chickens are out during the days, so it's rare that their paths cross. Chickens are more likely to eat the scorpions food source (aka bugs), making the scorpions move elsewhere. Our scorpion population is a LOT lower than our neighbors. Yet another reason to keep chickens:)
5. Chickens are entertaining.
I don't think I've laughed so hard as the first time I saw one of our chickens run across the yard full speed. It's hilarious how they are interested in everything and recognize you as their friend with food. If you have children, then they'll have an amazing time raising chickens and laughing while doing it!
6. Chickens are sustainable.
Chickens will start decreasing their egg production from 3 years old on. Last July there was an article titled, "Backyard chickens dumped at shelters when hipsters can't cope, critics say". The article criticizes those who choose to have backyard chickens and then don't know what to do with them when they no longer can lay eggs.
My opinion is when chickens are no longer able to lay eggs, they make a perfect broth or soup. Older chickens tend to be tougher, so they are best for this purpose. They would also make a great meal for a dog or cat. Our ancestors wouldn't allow their chickens to live past their egg-laying days, it simply wasn't sustainable. We love our chickens and care for them holistically and let them enjoy a full life, but we use them for food, and we have no issues with butchering them when the time comes. It's the circle of life:)
Want to learn more about Raising Chickens?
Introducing the brand new book ALL about chickens!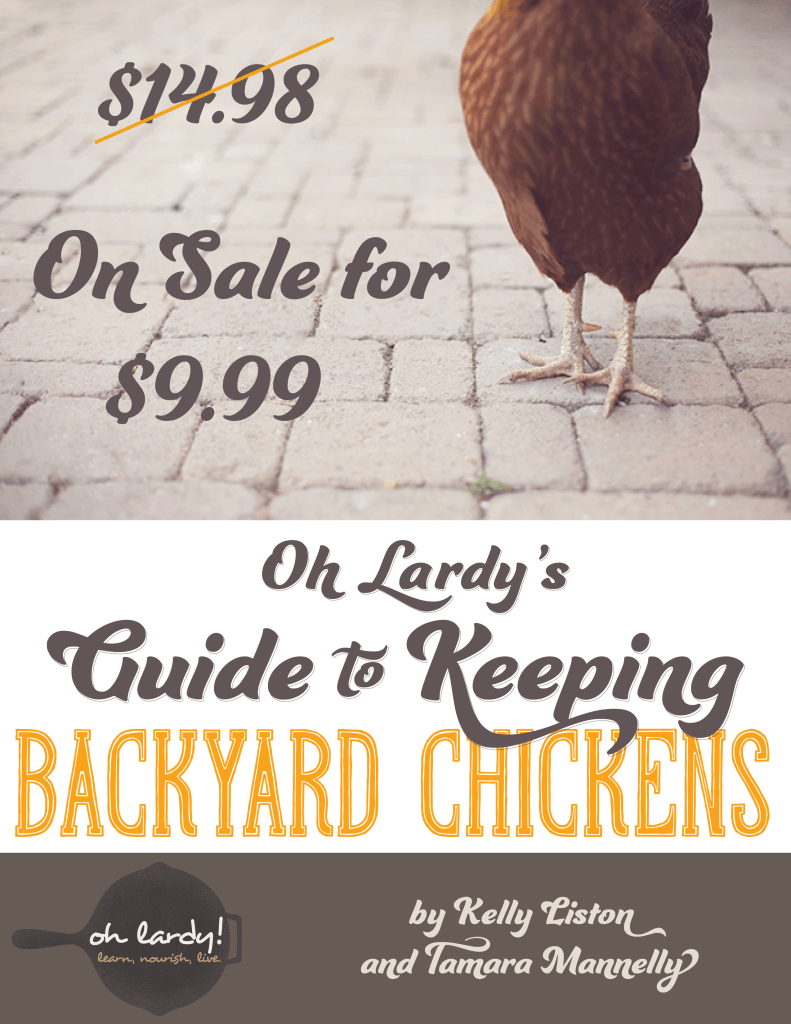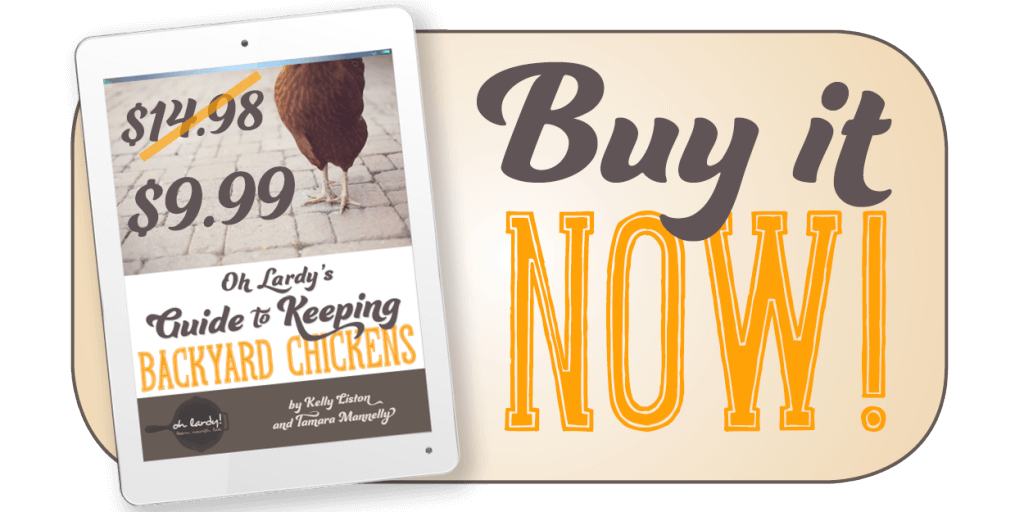 I love this book. The images are gorgeous, the coop ideas make me envious, and the advice is genius. This book even helped me stretch my feed even further by a fermentation process & I was able to save 50 cents per dozen on my eggs! Woohoo!
If you want to get chickens and do it the right way from the beginning, then buy this book. You won't regret it!