- WE TEACH YOU HOW TO GROW FOOD & EAT HEALTHY -
BECAUSE HAVEN'T YOU ALWAYS WANTED TO LIVE ON A FARM?
What kind of articles can you find here?
- PRACTICAL -
FARMING
Have you ever wanted to raise chickens? Or maybe a goat or two (or ten)? I'll share my years of experience so you don't have to make the same mistakes that I did!
- EASY -
GARDENING
Ever since I planted cucumber seeds and they grew into pumpkins, I've been trying to master gardening. My simple guides & videos will help even the brownest thumb turn green.
- NATURAL -
HEALTH
With so many conflicting articles & studies, how do you know which food is healthy? I break down traditional principles to help you figure out which health path is best for you.
- SIMPLE -
RECIPES
I'm passionate about eating a real, whole diet, but I hate being a perfectionist. My recipes are simple & comforting. And BONUS, they are all made from scratch.
- HOME -
LIVING
We also cover a wide range of fun topics from homeschooling to home decor. See how we have created our little farm oasis on our acre of land in the city.
Who is DaNelle? (Who am I?)
Well thanks for asking! I am a former health care provider, mother of 2 children, and creator of the blog Weed 'em & Reap. I started to take an interest in a healthier lifestyle after suffering from two debilitating chronic diseases. On a mission to create a farm of my own, I forced, or rather 'lovingly persuaded' my husband to purchase a ranch home on an acre of land and transform it into our very own urban farm. In 2008, I started the blog, Weed 'em & Reap, where I write about sustainable urban farming, gardening, traditional food, & natural remedies. It is awesome to have you! If you'd like, you can find me on all the social medias below!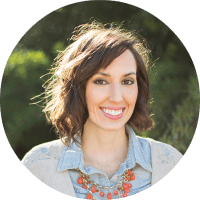 Follow our journey on social media
- GETTING STARTED -
WITH FARMING
- GETTING STARTED -
WITH HEALTH