There is a surprising lack of information online about goat milking supplies!
I can tell you're shocked. When we first dove into the world of goats, we had absolutely NO clue what we were doing. There were some hard lessons learned in those first years, but I think we can safely say that we've got this down!
When it comes to milking goats, having the right supplies can make the difference between a quick, relaxing task and a "Oh my gosh this is a nightmare, goats are the worst" task, if you know what I mean. 😉
"What's this lady talkin' about? All you need to milk a goat is a pail! Why, when we were kids, we used a rusty coffee can and everything turned out just fine!"
Well, that may be true, Mr. Old Goat Expert. But this here is the 90's, er wait, the 2015's, and that's just not how it's done anymore!
Goat Milking Supplies
NOTE: I just want to say real quick that these are MY recommendations, but feel free to find something else that works for you.
So there you have it! Once you gather all of your goat milking supplies, you can dive right into your adventure of milking a goat. It's an experience to remember, that's for sure.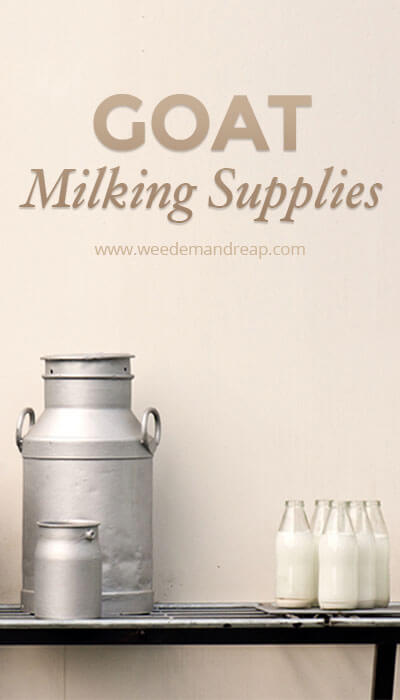 Want more information on goats? Read my other articles!
Our funny goat adventures: