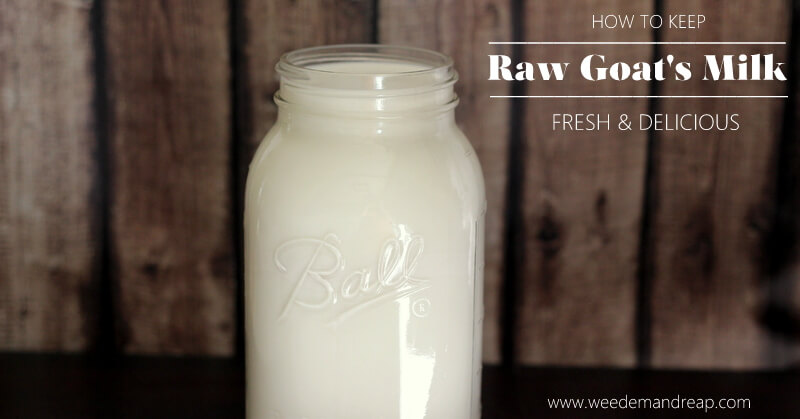 If you haven't had fresh raw goat's milk, man, you are missing out!
Most people turn up their nose at goat's milk because they assume it tastes pungent and has a musky flavor. I'm here to tell you that isn't true at all!
Goat's milk is light, sweet, clean, and fresh tasting. There isn't a hint of grassy, goaty, musky, or "off" flavor whatsoever. If you've visited my house, I've probably forced you to try my goat's milk, not because I'm weird (well, okay maybe a little), but because I love to see the look on your face and hear you say, "Wow, that tastes just like regular milk!"
So, why has this myth about goat's milk tasting disgusting become so common?
Well, for starters, there are some things that can definitely alter the taste of goat's milk. Goats are very sensitive to pheromones. This means that if a male buck is kept in close quarters with a female doe, then you have a good chance the milk will taste musky. Male bucks give off a strong pheromone scent, which can affect the females hormones and the flavor of her milk. (To take care of this problem, most goat owners keep their males far away from the females except during breeding time.)
Another reason why goat's milk can taste "off" is the way it is handled after milking. Here are my key tips for keeping our raw goat's milk fresh and delicious tasting for 2 weeks or longer.
Before I begin with my tips on how to keep raw goat's milk fresh, here are some previous articles of mine on milk (and goats).
How to Keep Raw Goat's Milk Fresh and Delicious
Now it's time to drink your raw goat's milk, share with your friends (or force them to drink it), and enjoy how delicious and fresh it can be.