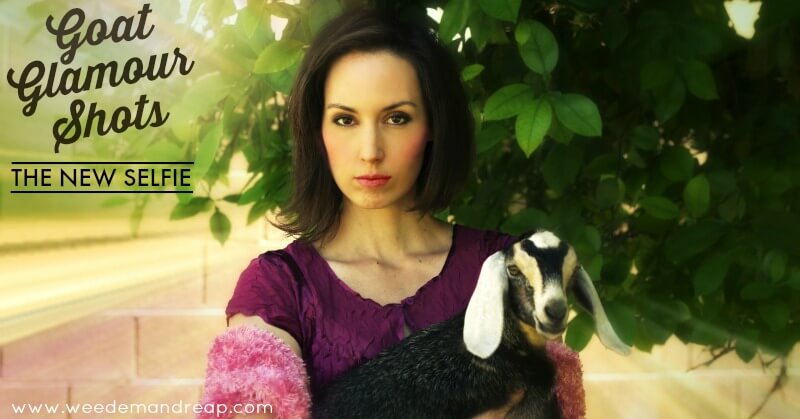 I know what you're thinking.
"That picture is the most amazing picture I've ever seen!"
Listen up. I have a secret to share. It's my very special secret to looking absolutely fabulous in every single photo. You are incredibly lucky that I have finally decided to spill.
My secret is….
GOATS.
That's right, it's ALL about the goats. It's a simple fact that goats are glamorous. They can't help it. Goats are, like, naturally beautiful what with their gorgeous goaties and faint dirt-like smells. And honestly, you won't be glamorous until you take your next photo with a goat.
It's enchanting.
It's fabulous.
It's goat glamorous.
Don't believe me?
Just to prove how ONE goat can drastically change a picture from drab to fab,
I decided to take a BEFORE & AFTER picture.
These photos were taken within seconds of each other.
Clearly, the results are amazing.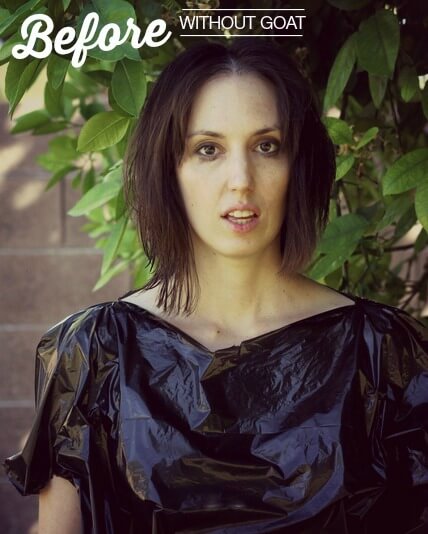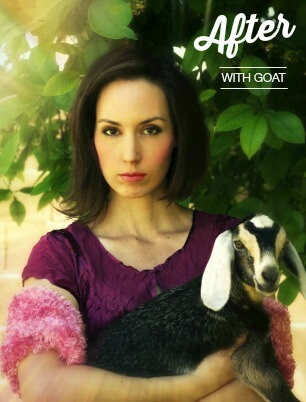 And it doesn't have to end at portraits and selfies.
Just think of all the possibilities in which a goat could make your photos look glamorous! Family pictures, Newborn pictures, Graduations, Family Reunions, Weddings, Funerals. Yes, even funerals. Goats can turn a sappy funeral into one glammed-up, mutha bash.
"But what if I don't own a goat?"
There, there. Don't feel sad. Some of us just don't have goats, and that's okay. But because I want you to look your best, I did some testing with other animals, and the results are in.
Dogs? No.    Cats? No.
Cows?
ABSO-FRIGGIN'-LUTELY!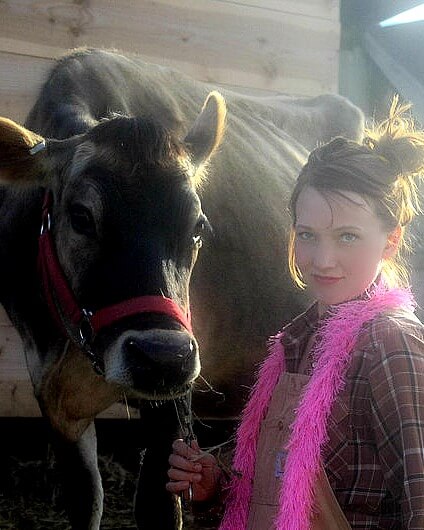 Shaye from The Elliott Homestead was gracious enough to do a Cow Glamour Shot. Because, cows.
Now, go forth and take your own
Goat (or Cow) Glamour Shot!
I don't know about your Goat (or Cow) Glamour Shots, but Shaye & I are framing ours.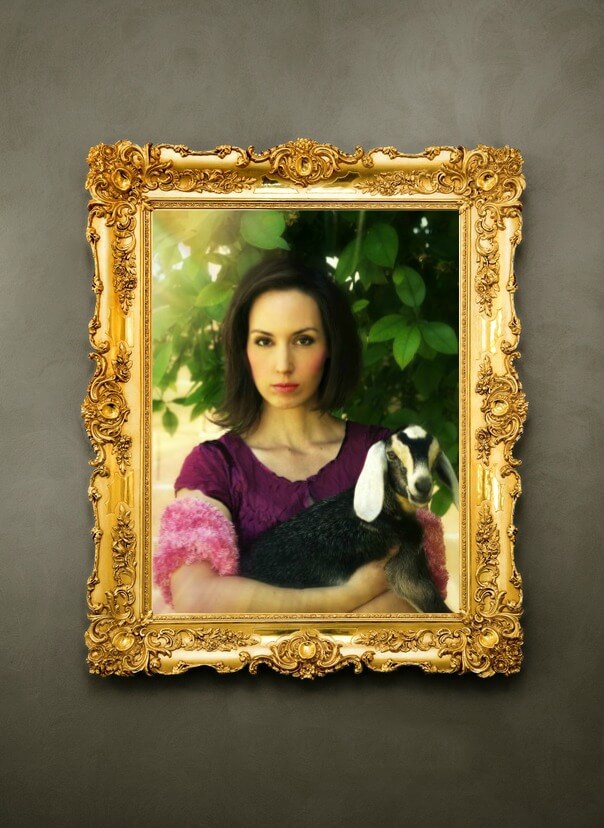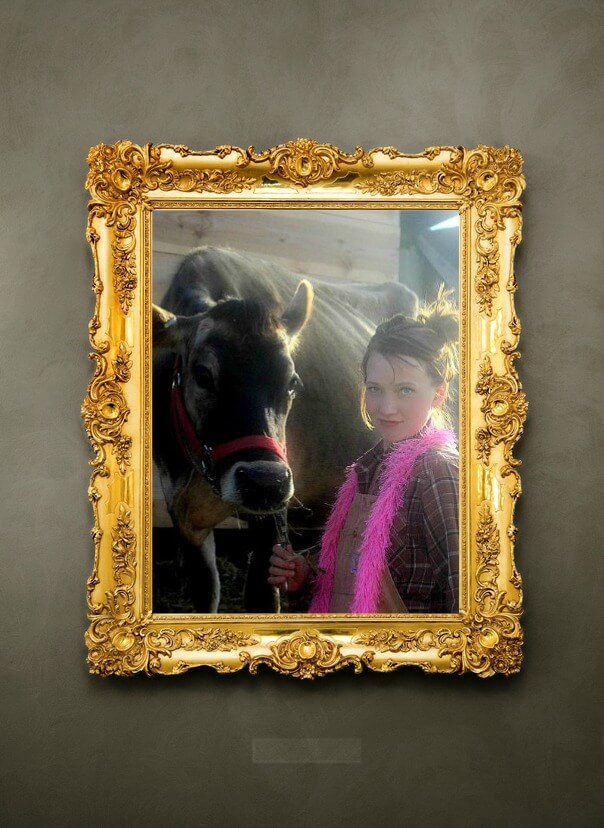 P.S. April Fool's