Hey honey, remember 3 years ago when we were looking at houses and you said you would never want more than an acre of land?? And remember when you said you wouldn't ever let me get any animals?? And remember when I said you were wrong?
I was right.
Welcome to a tour of our Urban Farm! Slowly, but surely I have convinced Kevin that owning land and raising animals is EXACTLY what we were meant to do.
(And don't worry, he loves it now! Even the animal part)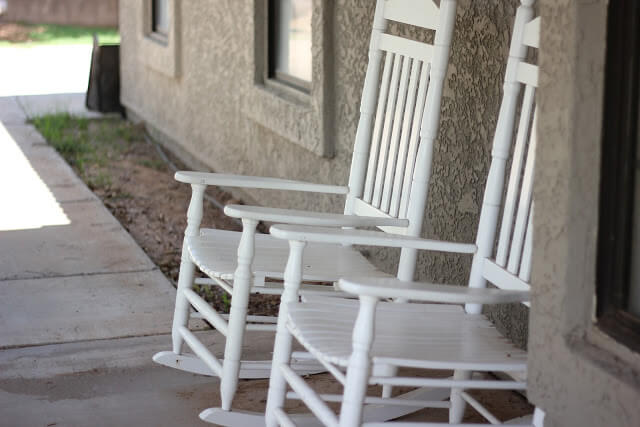 Just like Mayberry, sittin' on the porch drinkin' ice cold cherry coke or lemonade sweetened with Stevia – it's healthier ya know.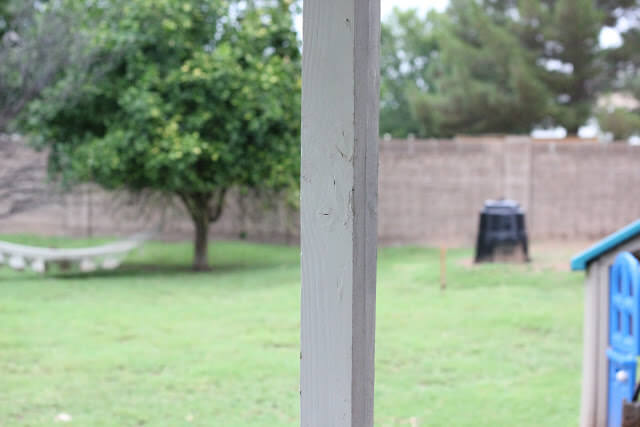 Right there yonder is the start of the orchard, compost bin and the location of my future garden – to be planted this month – eeeps – can't wait!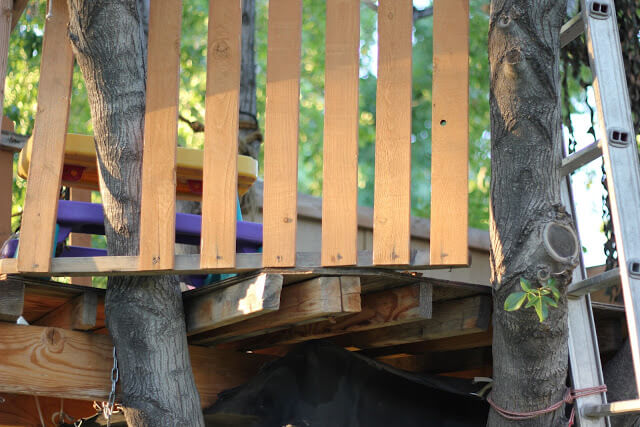 The infamous tree house! Many a nights have been spent watching movies, roasting 'mellos over a candle and sleeping overnight with Dad, because Mom likes her soft bed.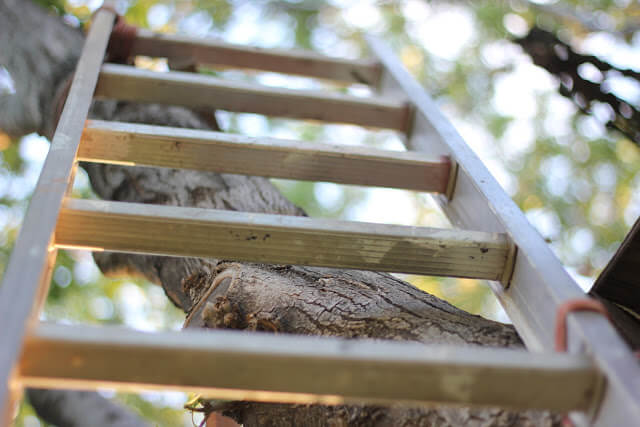 It's a higher climb than you think.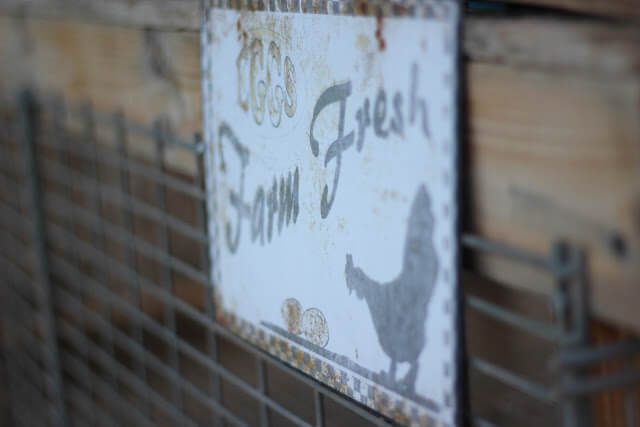 The chicken coop, which needs a new design badly. Once the weather is below "melting your face off" hot, we're gonna design theee coolest coop in town.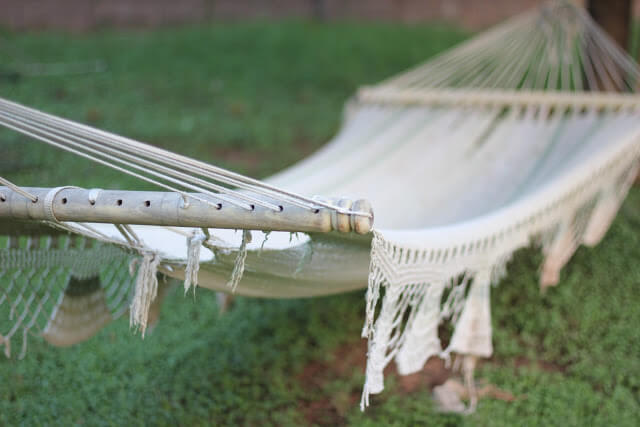 You just can't have a big backyard with all this shade and not put up a hammock. Love.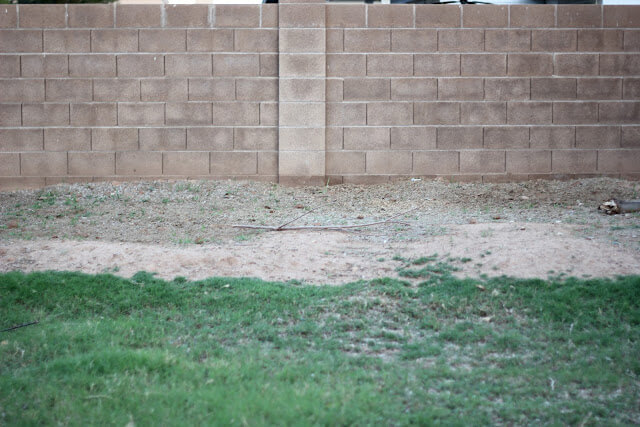 This garden has been on hold partly because we have been distracted by all our other projects and partly because I needed to research exactly how to make the best layout & and keep our darn animals out.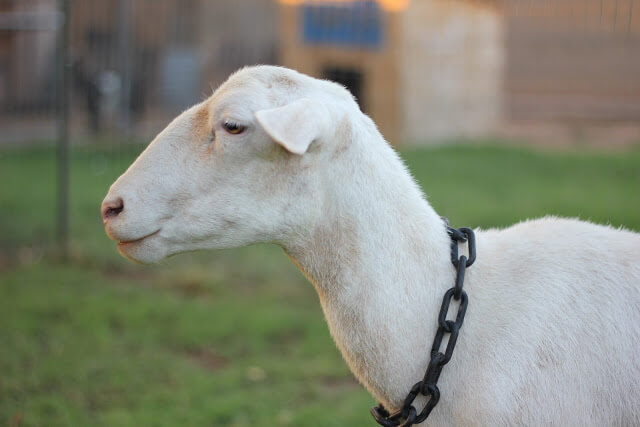 Meet Paula the sheep. She's a Katahdin sheep. She's our breeding Ewe, which means she's here to live off our grass, produce & raise babies for us to butcher, and make sure we don't have to mow anything.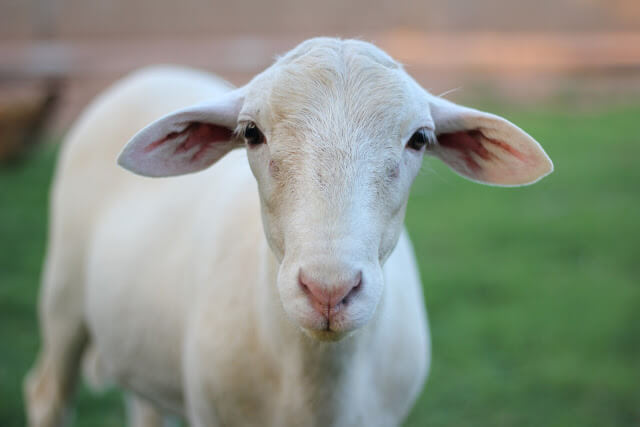 Meet Peeta the sheep. He's this year's ram we are raising to butcher come January. I know, sad. Don't let that sweet face fool you though, he's a mischievous guy. Katahdin sheep are known for their high quality meat. He has been raised by Paula all year & eaten off our grass with no cost to us. Come January, we'll butcher him for some organic grass-fed lamb.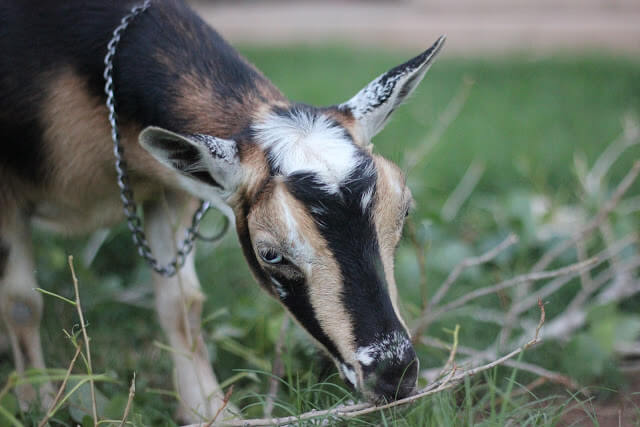 Meet Lacey the Nigerian Dwarf goat, known for their sweet, mild-tasting milk. She's our Spring milking doe. We breed her every October, then every April she has babies and we milk her all year until January when we dry her up to give her a rest until April again.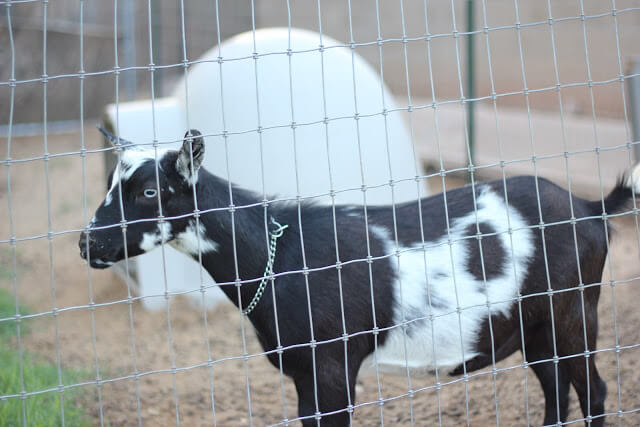 Meet Polly the other Nigerian Dwarf goat. She's our Fall milker. We breed her in April, she has her babies in October, and we milk her all year until August, when we let her dry up to prepare for her October freshening.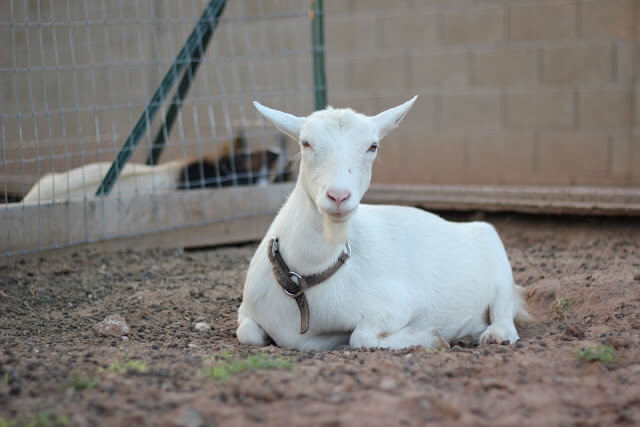 Meet Angel, our last Nigerian Dwarf goat. We don't milk Angel. She has cancer, so she's living out her days on our pasture eating grass with the sheep.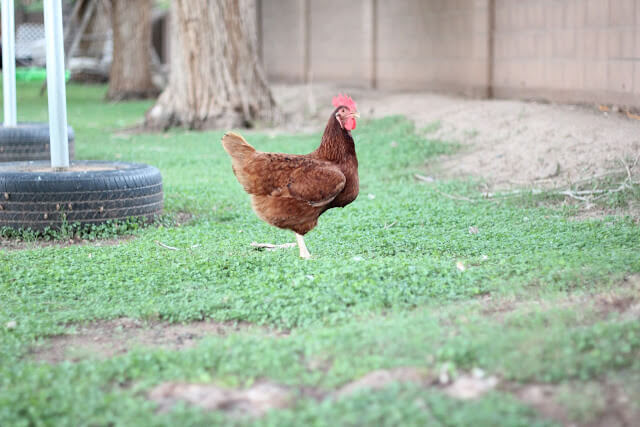 Meet Brownie the chicken. She's the most evil one of 'em all. You can't tell from this picture, but she's probably thinking about how badly she wants to scratch out my eyes right now. Rhode Island Reds are known for their aggressive behavior, that's why we keep a variety of breeds here on the farm.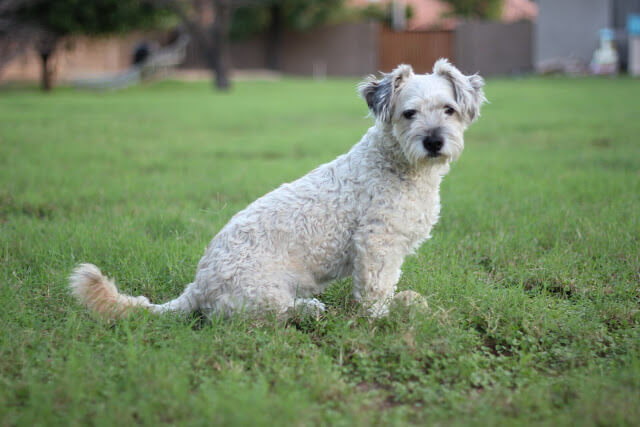 Oh, Dora the dog! Basically the best dog ever. She's 7 years old and one of the most loyal companions.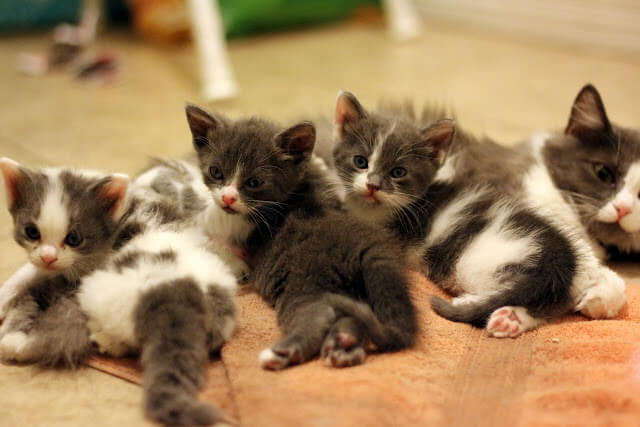 We adopted a mother kitty and she gave birth to three beauties. And now we have 3 kitties for sale! And one momma that is getting a nip and tuck soon, if you know what I mean!