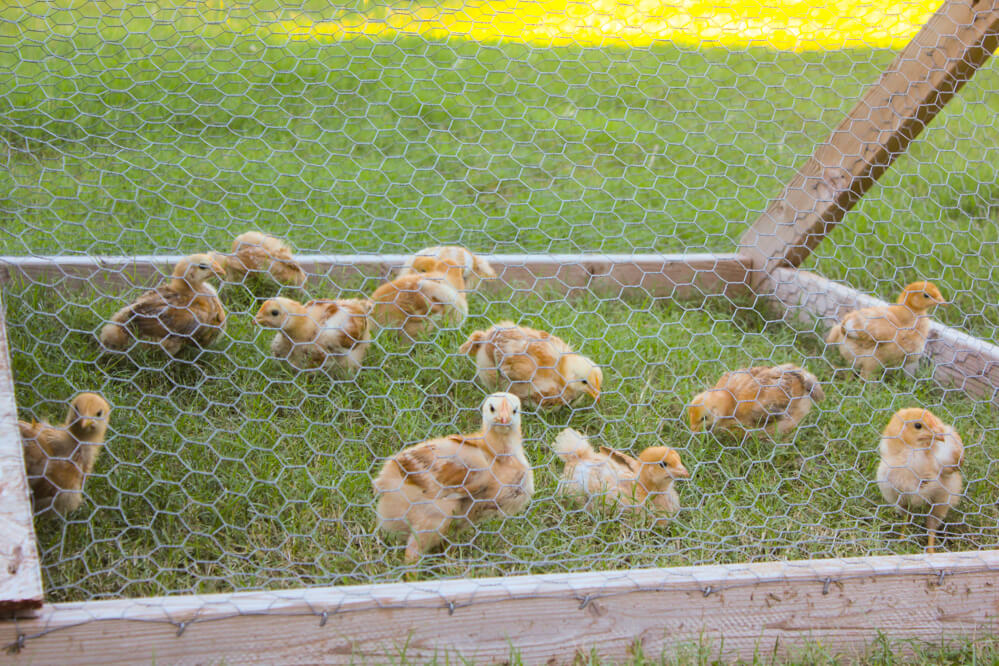 Contrary to popular belief…
Chicken doesn't come in a package. At least not all by itself. And if you're feeling the itch to be all homestead-y and curious as to whether you could raise meat chickens yourself, you've come to the right place.
Is it cheaper to raise meat chickens yourself? The answer is a little more complex than a yes/no. So let's dive in, my fellow do-it-yourselfers!
Cost #1 – Buying your baby chicks.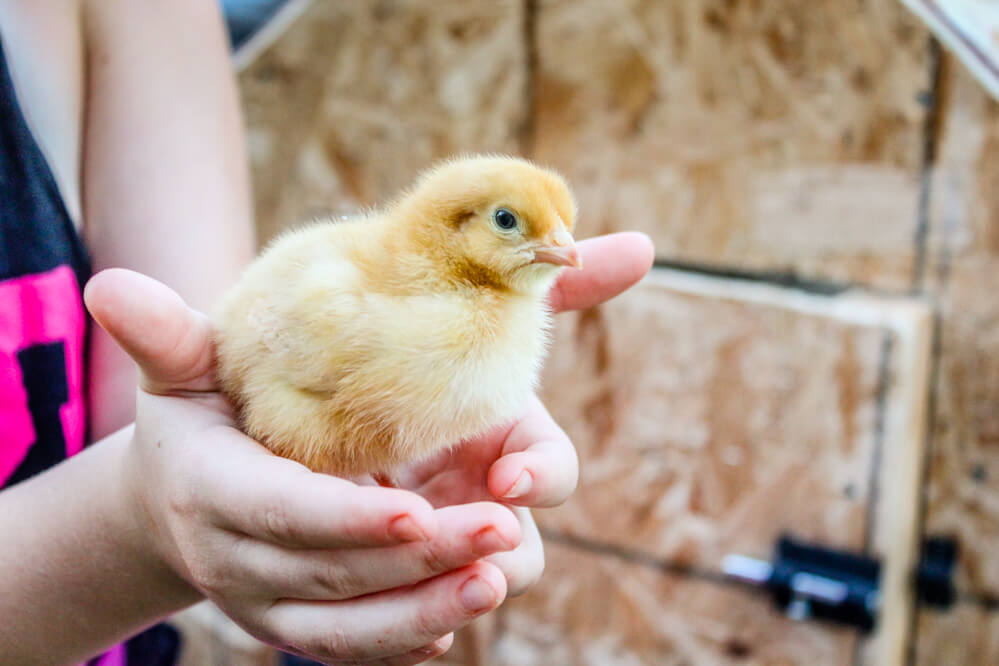 Just as you'd expect, chicks from regular hatcheries will be cheaper while organic or heirloom chicks will cost more. The choice is yours. It's a myth that chicks are given hormones at regular hatcheries, because although they do grow faster this is a result of breeding, not hormone-pumping.
Regular hatcheries will provide you with chicks that only take 6-8 weeks to raise to maturity, a time that many people believe isn't natural. Those who opt for heirloom chicks should expect a 10-12 week time frame and be willing to cover the feed cost difference in exchange for a slower, more natural growth.
What's my opinion? We've raised both regular and heirloom meat chickens and there are definite concerns with raising chicks from regular hatcheries. The biggest one is that they usually put on weight faster than their leg muscles can keep up with. You may notice that some chickens will have a hard time walking. I definitely prefer heirloom chicks. We also allow our meat chickens to wander our acre for the entire day once they reach about 4 weeks so that they can build up leg strength (we live in an urban setting and our dogs protect our yard, so we have the ability to do this. Not everybody has this luxury).
Learn how to raise baby meat chicks here.
Cost #2 – Buying your chick feed.
Because we choose to raise our meat chickens GMO, soy, and corn-free, we purchase our feed from Blue Sky Organics, through my local co-op here in Phoenix. One meat chicken will eat about 15 pounds of food in the course of their life. Hopefully that will help you plan ahead as you estimate how much chicken feed you'll need.
When providing for the protein requirements of a baby meat chick, most people will start with a chick starter feed (about 22% protein), then move to a chick grower feed (about 20% protein), and finally finish with a chick finisher feed (about 18% protein). Because the only way to provide 22% protein feed is with soy, we decide to just feed our chicks on the grower for about 8-9 weeks, then move them to the finisher.
If you're struggling with finding the right protein percentage, you can raise chicks solely on 18% protein for their entire lives. The one time we had to do this, they grew just as fine as the last batch.
Cost #3 – Building a shelter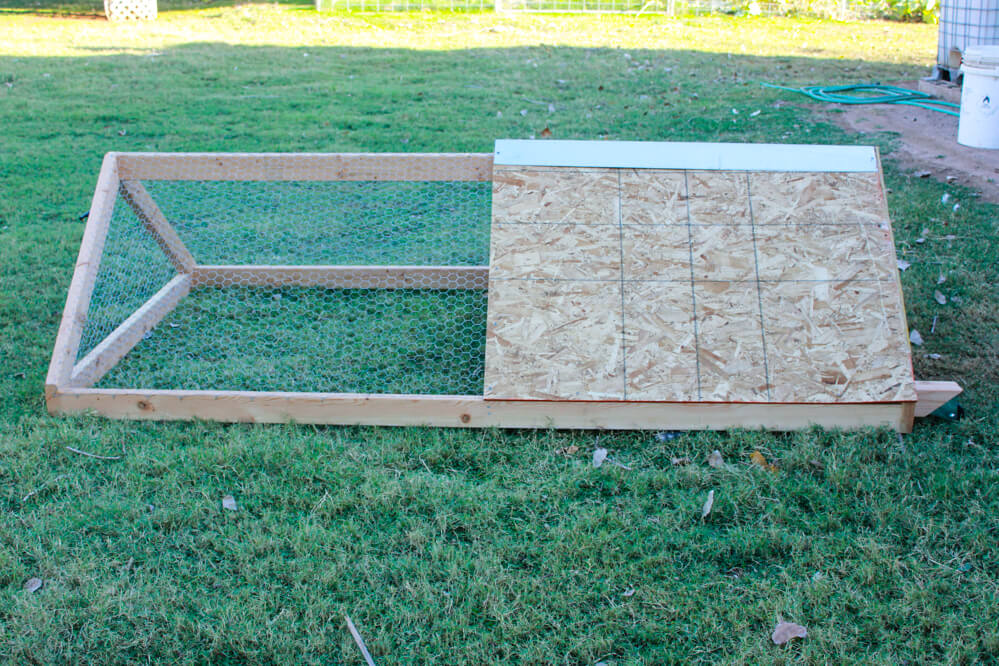 Let me begin by saying you ABSOLUTELY don't have to have some fancy-shmancy structure to raise meat chickens. We built this small chicken tractor ourselves. The purpose was to have it on wheels so we could move it around the yard.
It DOES work, but this 8×4′ chicken tractor can only house 12-15 full-size chickens, so we decided we would only keep it for night time and we pack in 30 at night, and let them free-range in the day. They don't mind going in together because when they sleep, they like to cuddle with each other. In the morning, they are more than happy to run out and start pecking at the ground.
P.S. My friend Claire from The Happy Chicken Coop wrote an excellent guide to sheltering and tending chickens in the winter. I highly recommend it!
The Breakdown: How much does raising meat chickens cost?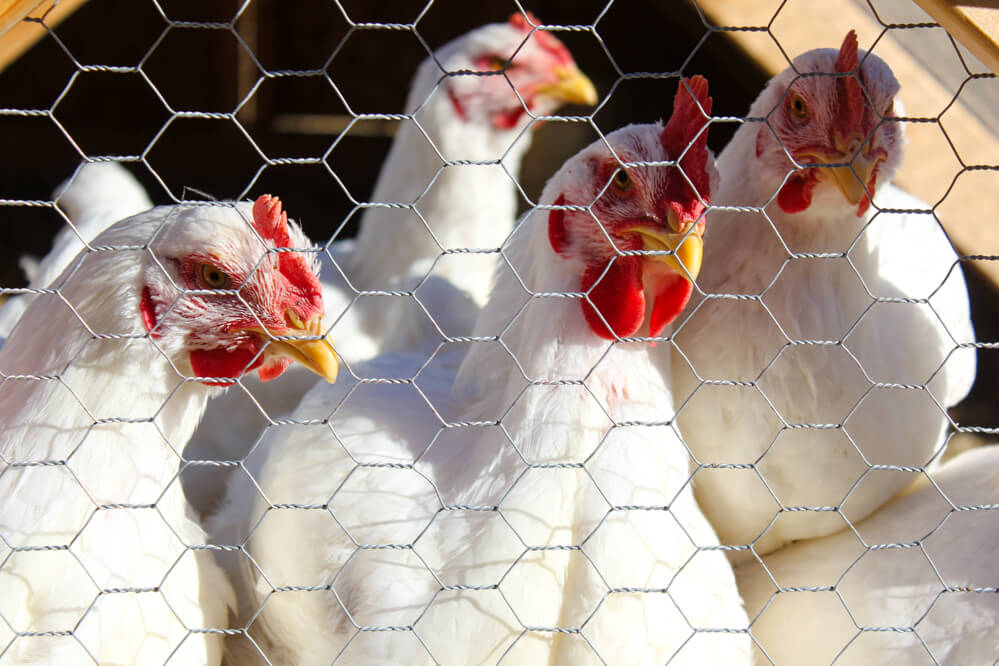 Just to give you an idea, here is an example of the breakdown of when we raised 30 meat chickens.
Chick Cost: $34.50
30 heirloom freedom ranger meat chicks at $1.15 each + $85 shipping. (or you can purchase cornish cross chicks here for $2 each, but shipping is free)
Loss: 3 died in a rainstorm. Sad times…
Feed Cost: $232.85
5 bags of 18% Big Sky Chick Start Gro, (corn, soy and canola free) – 50lb bag – $28.75
3 bags of 20% Big Sky Chick Start Gro, (corn, soy and canola free) – 50lb bag – $29.70
(from Phoenix Organic Feed)
Yield: 76 lbs. meat
TOTAL COST: $3.52 per pound for Organic, NON-GMO Chicken.
What kind of factors influenced our costs? Well, for one, letting our chickens roam around in a larger space throughout the day meant they ate more bugs and grass in their diet, overall reducing our feed costs. Also, we purchased our chicks with other crazy chicken people to reduce the cost per chick.
We do butcher our chickens ourselves, which saves the cost of having to pay a butcher, but paying a butcher is totally an option for you if you want to go that route! Learn how we butcher our chickens here.
Think you're ready to raise meat chickens yourself? Then go for it! Really, it isn't as hard as it sounds and the taste of a home-raised chicken is DIVINE!