These Asian Lettuce Wraps are a knock-off version of the famous PF Changs lettuce wraps. A great, light but filling meal, these also have the option to go vegetarian.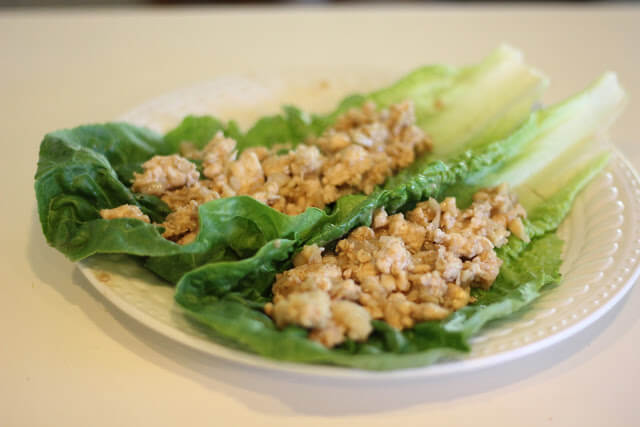 Mince your garlic & ginger, then chop up your cashews, water chestnuts & onion.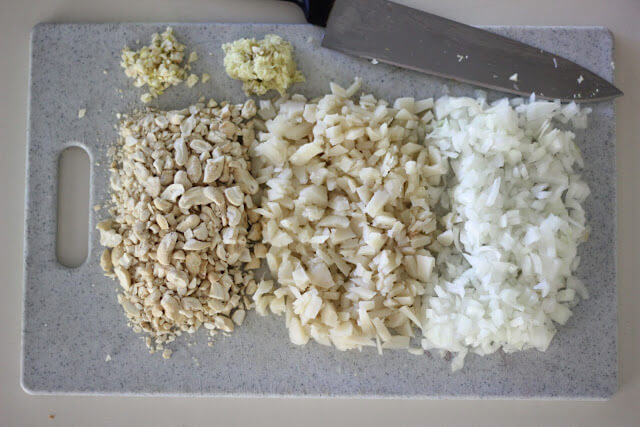 If you want meat in it, your gonna have to either get your hands on some ground chicken, or do it yourself with your new awesome Blendtec. (Except mine just broke and now I have return it for a new one–Yay for getting a brand new one, Boo for it breaking after only 6 months.)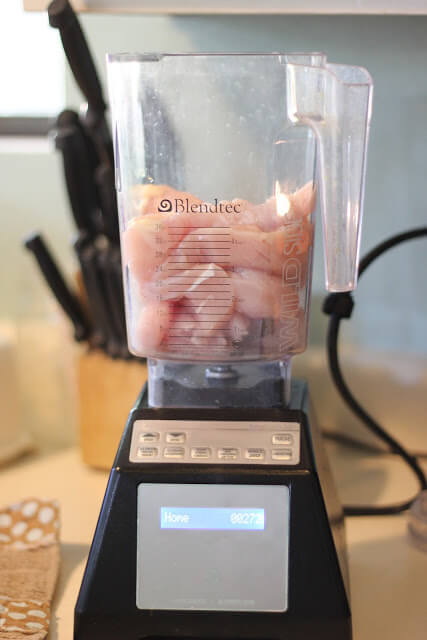 Pulse that chicken till it's nice and ground. Then clean it real good because your grossed out that tomorrow you'll make a smoothie in the place raw chicken used to be.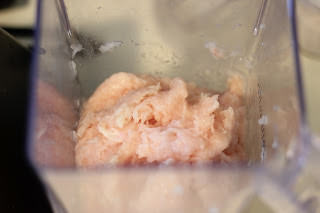 Now, here's you line up for the sauce. PB, vinegar, sesame seed oil, chili powder, honey, Bragg's Amino's (which is basically soy sauce)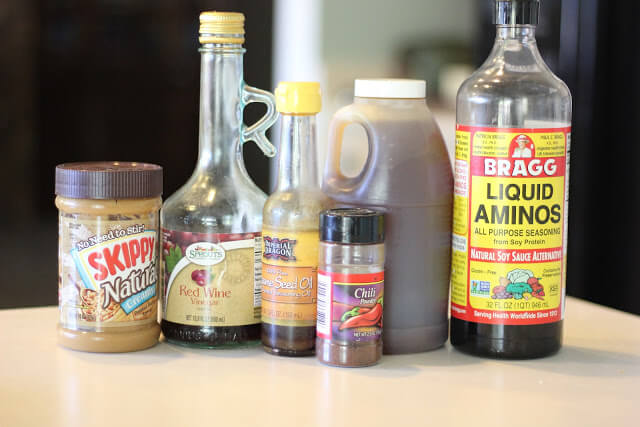 Saute them onions real good.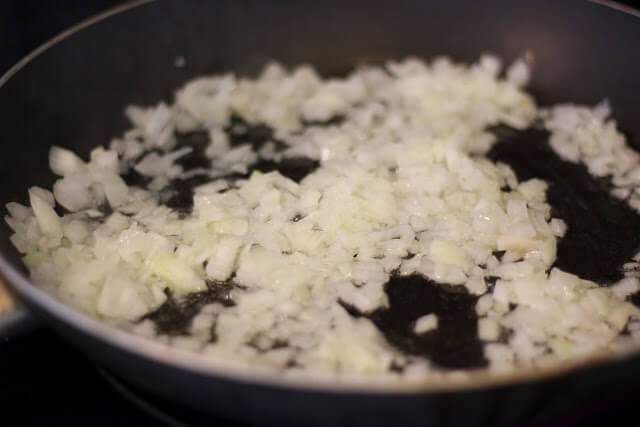 Add your shicken. Or chicken, whichever way you wanna call it.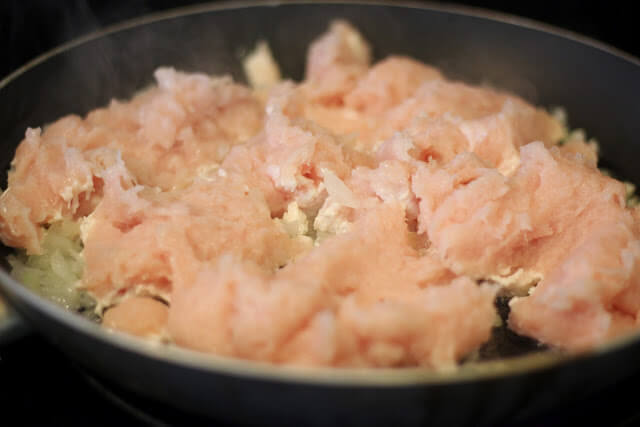 Once the shicken's cooked, add your garlic & ginger.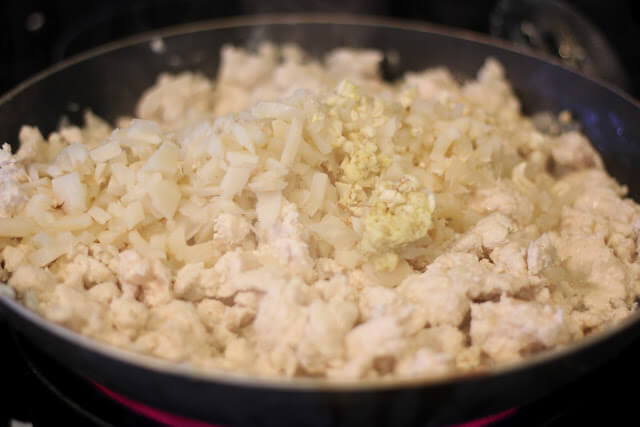 Now, I didn't really take a picture of me making the sauce because basically you just mix it all together and heat it up until it's blended and then pour it on the shicken mixture. You get it.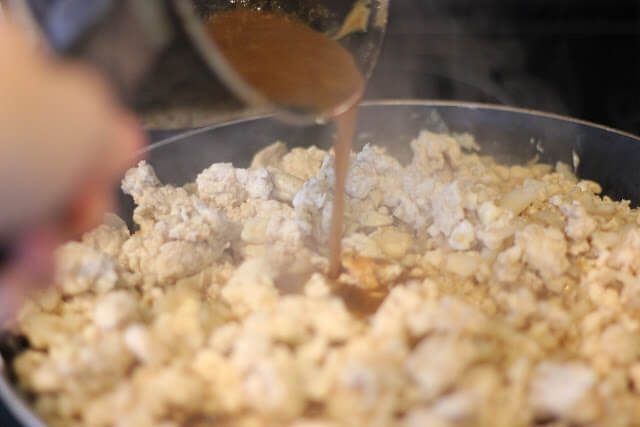 Let the spices & sauce just simmer a bit till the sauce thickens.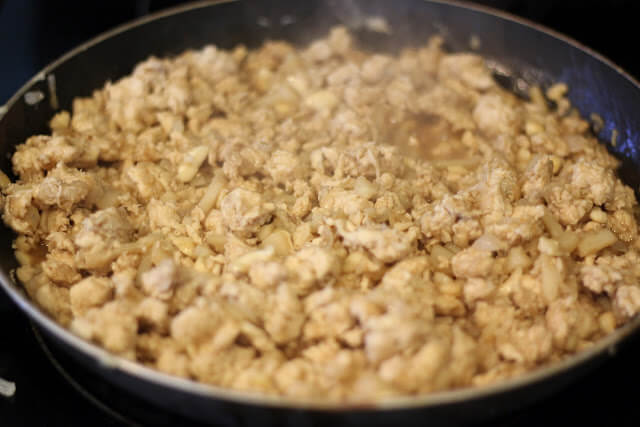 Now just plop that pan on your counter, grab a head of lettuce, and ring that dinner bell 'cause
dinner. is. done.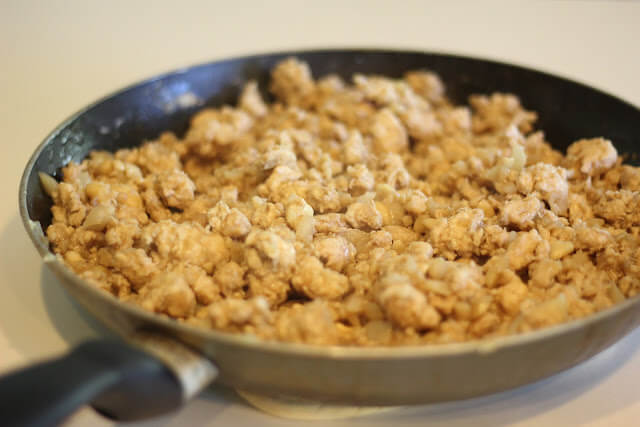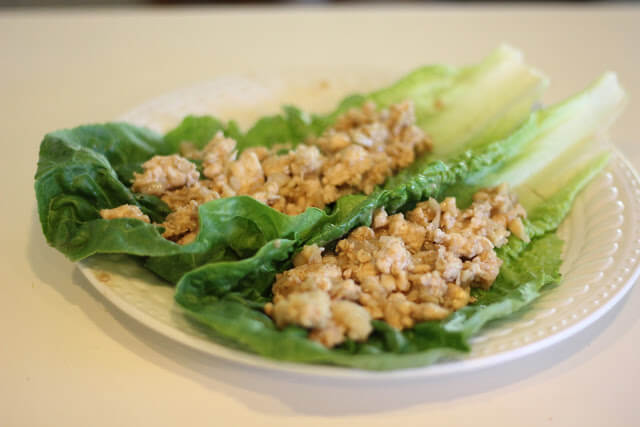 Asian Lettuce Wraps Serves 8
2 lb. ground chicken (or another cup of cashews, chopped)
1 c. cashews, chopped
2 can water chestnuts, chopped
1/2 medium onion, chopped
1 clove garlic, minced
1 inch knob of fresh ginger, grated
SAUCE:
2 TBS. sesame oil
5 TBS. Bragg's Aminos (soy sauce)
2 TBS. peanut butter
3 TBS. honey
2 TBS. red wine or rice vinegar
1/2 tsp. chili powder
One head of romaine or iceburg lettuce
Directions:
1. Saute onion in a little oil. Add chicken, and cook until no longer pink. Add cashews, water chestnuts, garlic, & ginger. Reduce heat to simmer.
2. Mix all sauce ingredients in saucepan. Heat until combined. Add to chicken mixture and simmer until sauce is thickened. Serve hot or cold with freshly washed lettuce.