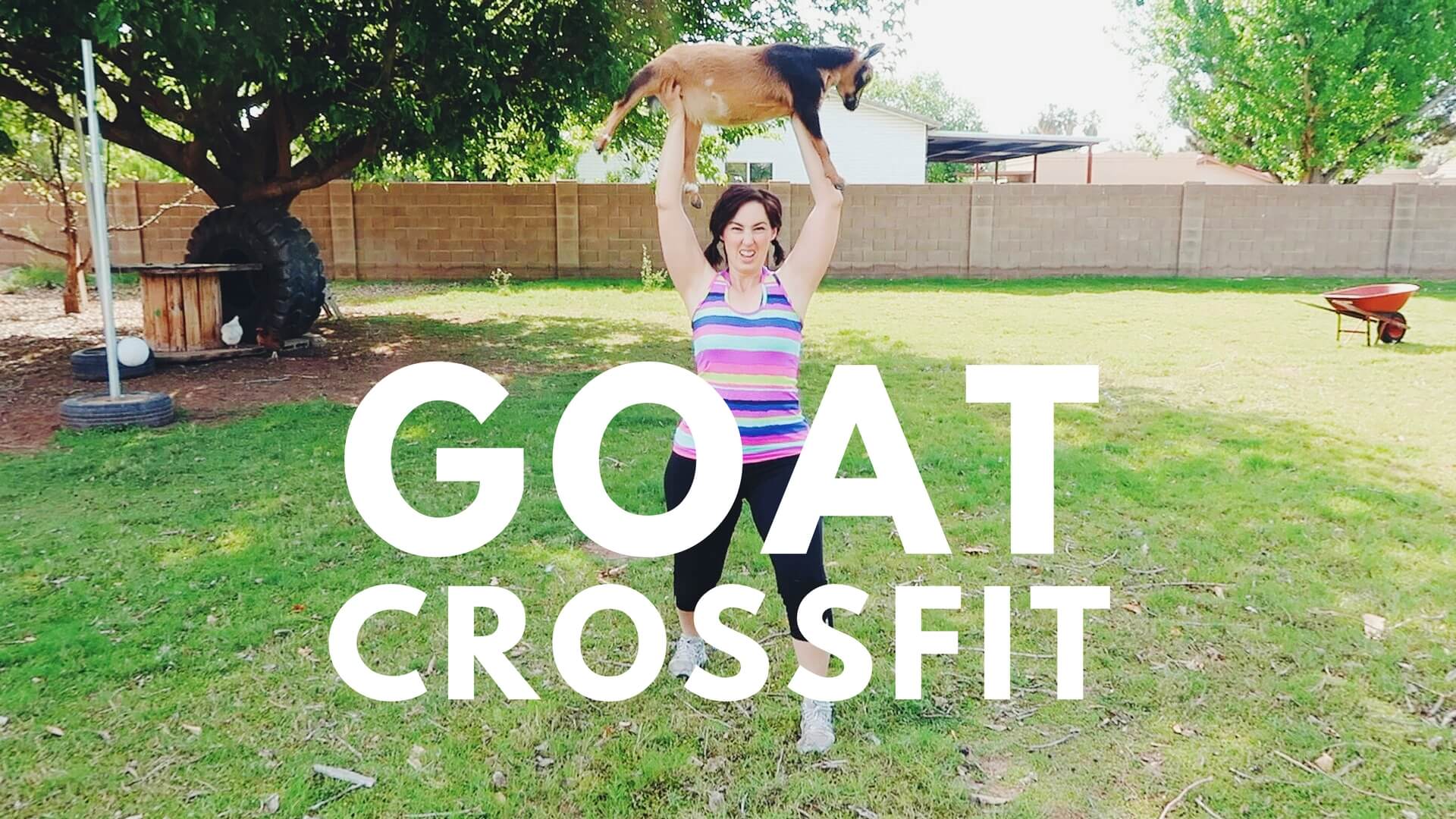 YOU GUYS.
It happened.
I decided to join the crossfit crowd.
There's only one difference.
I use goats.
ENJOY!
STORY BEHIND THIS CROSSFIT VIDEO:
Each year, I love to satisfy my funny bone and create an April Fool's Day blog post that is sure to get some laughs. It's probably one of the most hilarious times for our family as we try to come up with another ridiculous how-to article — one that usually involves goats:) This year, I went to bed on March 31st with ZERO ideas on what I could create. I woke up in the middle of the night with an epic idea — GOAT CROSSFIT. Because, goats. And crossfit.
Many of you have heard of the goat yoga craze (yep, it's a thing, too) and so this video is simply a spin off that, combining the best of both worlds — a newbie trying to workout — and — goats.
PAST APRIL FOOL'S DAY POSTS: