I have a confession to make. I used to waste thousands of dollars on disposable diapers for my goats.
It's true.
I'd like to say I didn't know any better, but honestly, I was just lazy. I knew that cloth diapers were better, but I didn't want to admit it. Since then, I've learned the facts about goat disposable diapers. And they ain't pretty.
FACT #1: Disposable diapers will set you back at least $4,000 before your goat is potty trained.
FACT #2: 3.4 million tons of disposable diapers end up in landfills each year. 
FACT #3: Disposable diapers contain nasty chemicals and harmful toxins. (source)
The problem I kept having is that while I was really good at potty training my first goat, by the time I got to my fourth or fifth, I was SO done with the goat potty training parties. The amount of apple juice drinks and fruit snacks you have to buy for just one goat is ridiculous! And on top of that, I can't tell you how many potty reward charts I made that ended up just being eaten.
After hundreds of dollars of poster boards down the drain, I realized something needed to change. I need a more natural solution to my problem.
Cloth Diapers for Goats: A more natural solution
I get it. You're busy. You don't want to deal with the mess of cloth diapers for your goats. But I'm telling you, IT'S SO EASY, YOU GUYS! And your goats will be happier too! No more rashes, no more harmful plastics.
Just look how happy Luna is with her new cloth diapers. It's like she's not wearing anything at all!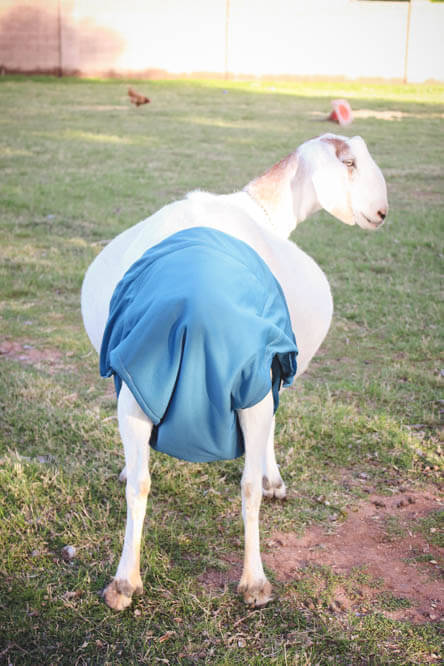 Cloth diapers fit surprisingly well on goat bottoms. A perfect fit every time.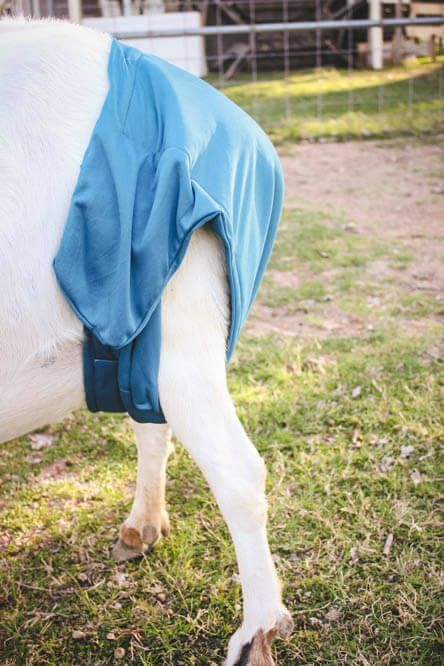 Now I'm sure you're wondering, "Won't all the poop and pee just leak out the sides?"
The answer to that question is, probably. BUT, don't you feel better now knowing you're doing something natural, something that will SAVE THE ENVIRONMENT?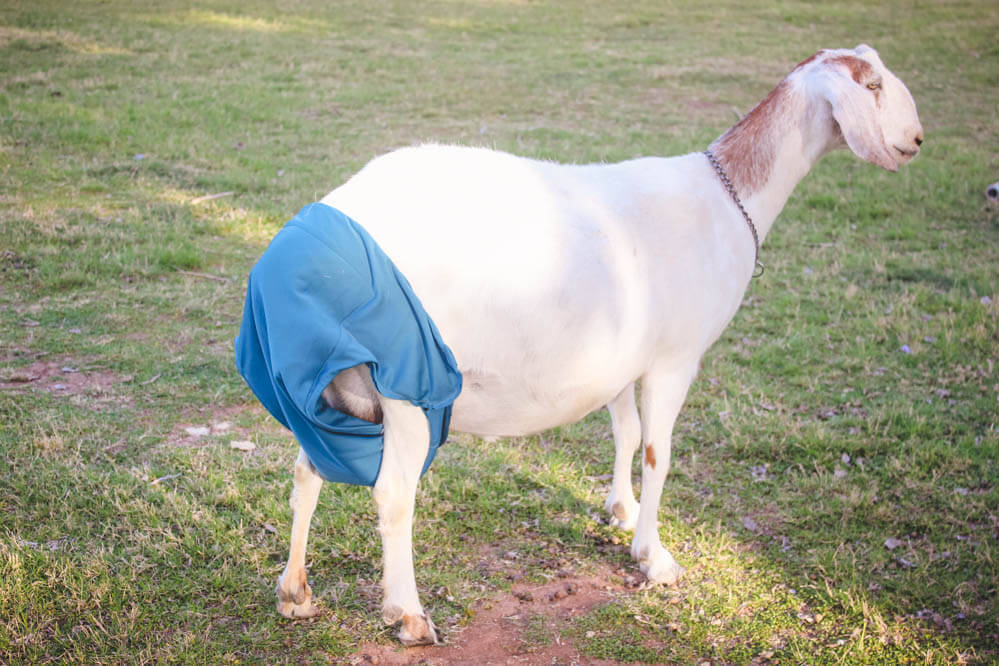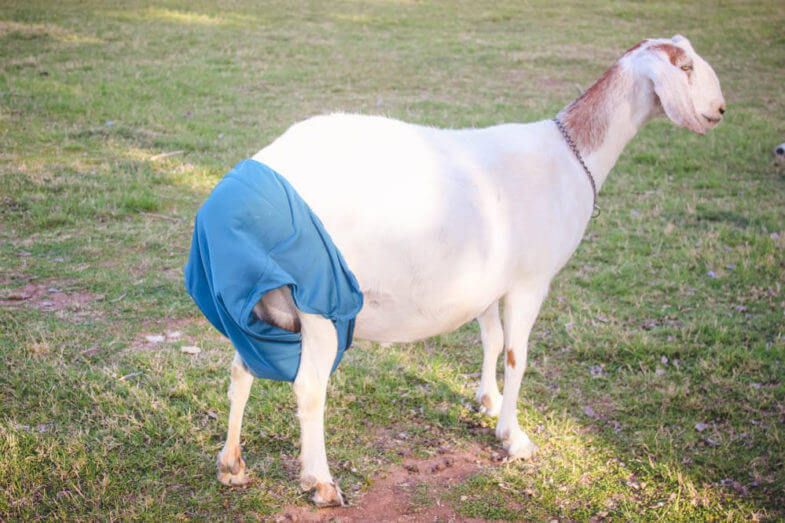 About 4 minutes after placing the cloth diaper on your goat, whoopsie, looks like you'll have some changing to do! The velcro straps will make it SO easy to take on and off!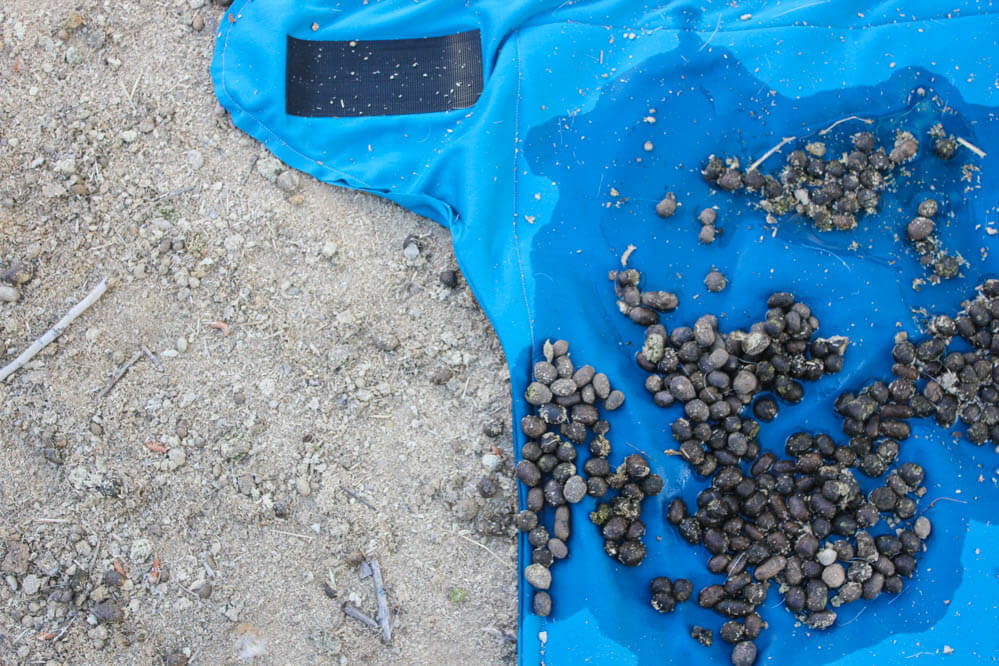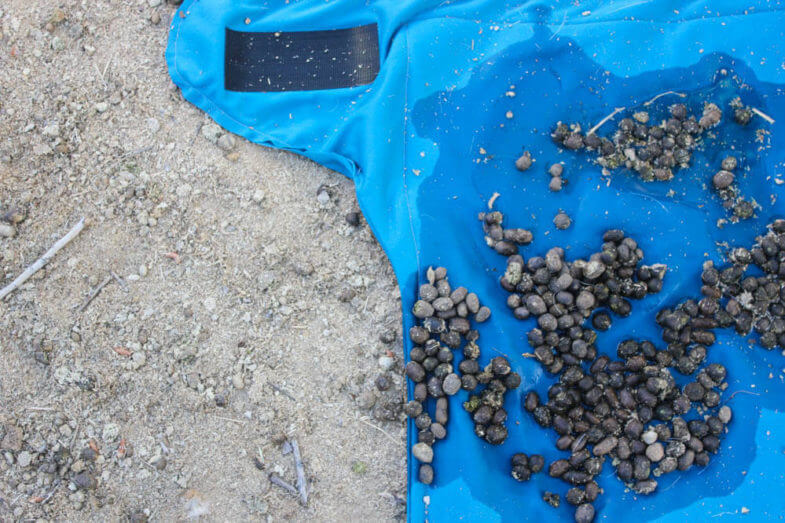 Now I'm SURE you're wondering, "This is ridiculous! I'm going to have to change these goat cloth diapers like a hundred times a day!"
But, seriously, that number is WAY OFF!
20, or 30 times a day at the MOST, I promise.
And the best part is that this is the perfect job for kids. They just love how easy it is to change these goat cloth diapers!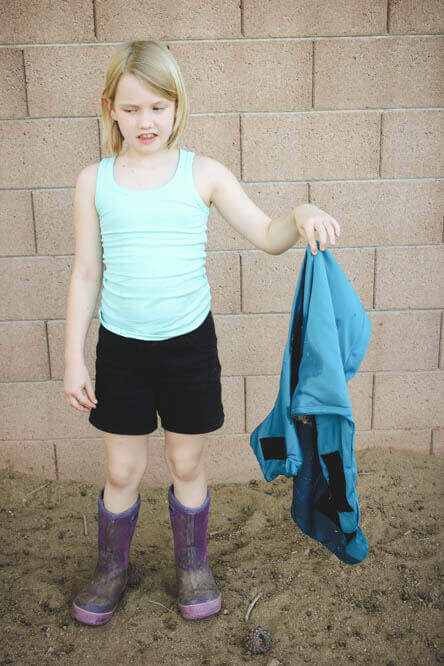 After a good rinsing, you can simply hang it out to dry. I'm telling you, it's THAT EASY.
Oh, I almost forgot. Be sure not to hang it to dry out of reach of your goats.
Goats think cloth diapers are delicious.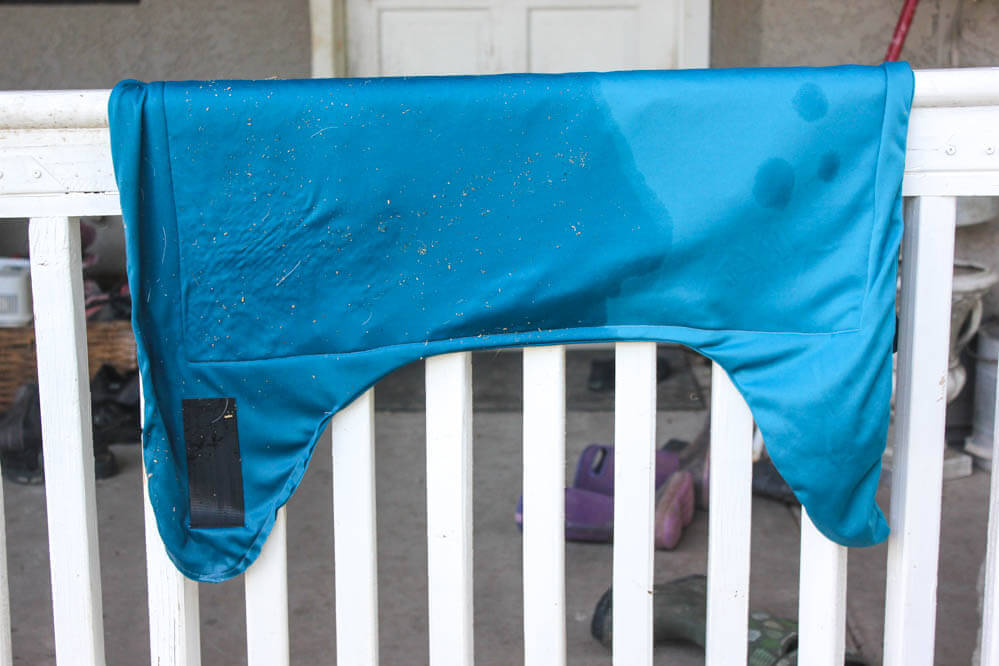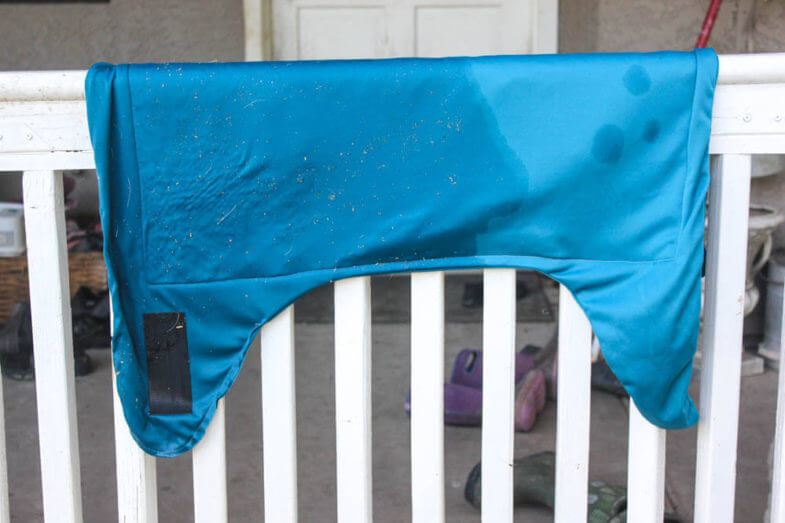 So, what do you think? Are you ready to save money, have a non-toxic farm, and literally CHANGE THE WORLD with your own cloth diapers for goats? You can do it!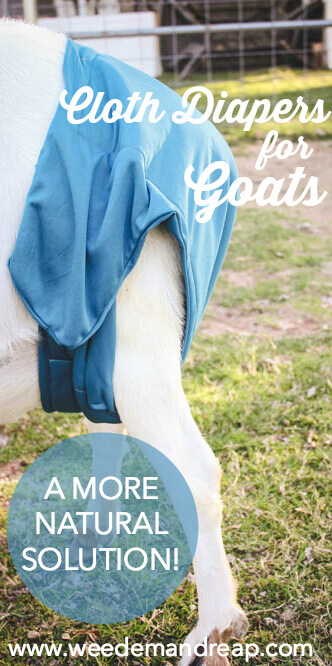 P.S. April Fools!
READ MY PAST APRIL FOOLS' POSTS HERE:
BEHIND THE SCENES:
Here's a peek at some behind the scenes of this year's April Fools' Day blog post. Each year we look forward to the shenanigans we have to take to make it happen! Good times!