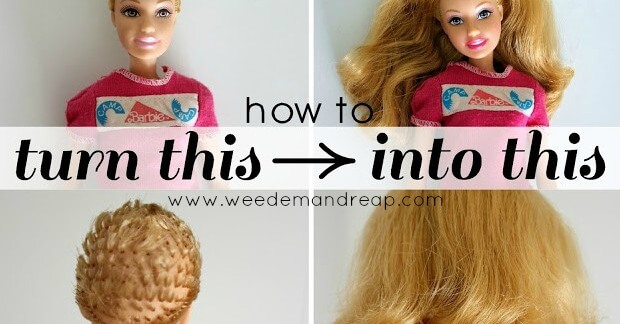 If your daughter is anything like my daughter she likes to cut the hair off her barbie dolls.
And let's admit it, we used to do it too.
There's something so satisfying about getting that barbie's hair down to a short nub.
But, if your daughter wants that luscious barbie hair back, well look no further!  After hours of research I have found the BEST way to get Barbie's hair back to it's former glory!
Let's get to it, and prepare to be AMAZED!
Things you'll need:
1 hotglue gun & a glue stick
1 pair of scissors
1-2 adult goats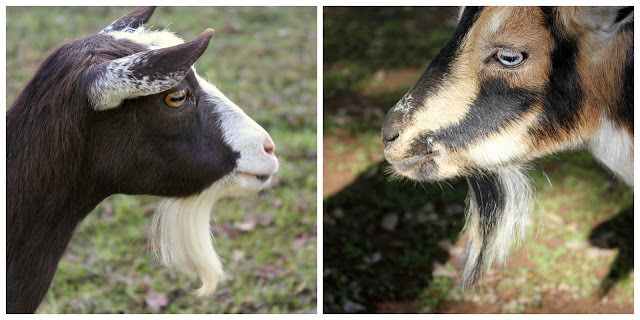 First you need to wrangle your goat and cut off her goatee.   It's harder than it sounds.  Be sure to offer some leaves or grass so that your goat will hold still…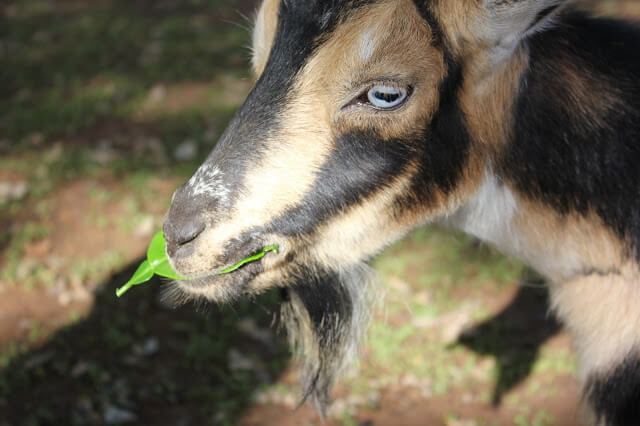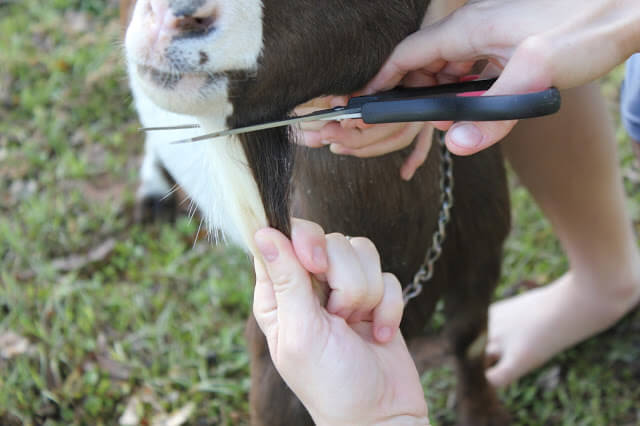 Now that you have all your supplies, you are READY TO GET STARTED.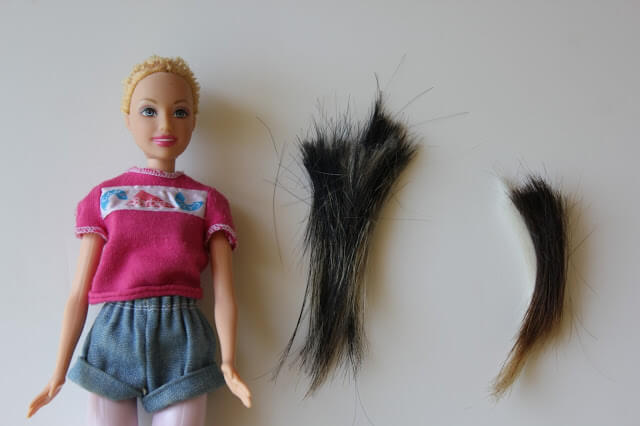 First, try to mix the two goat goatees so that the colors are well blended.  There are quite a lot of beautiful colors in goat goatees.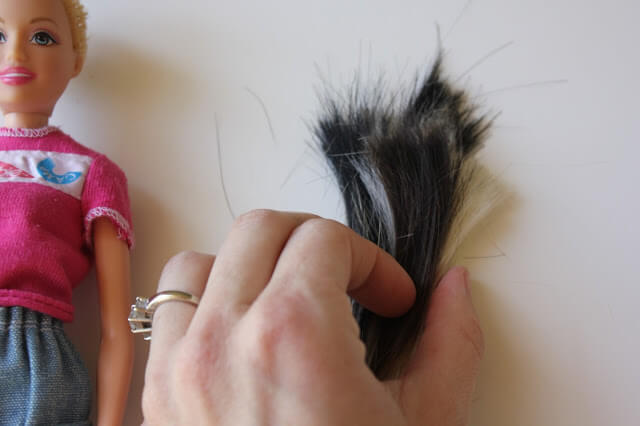 Start by placing a strip of hot glue on the scalp.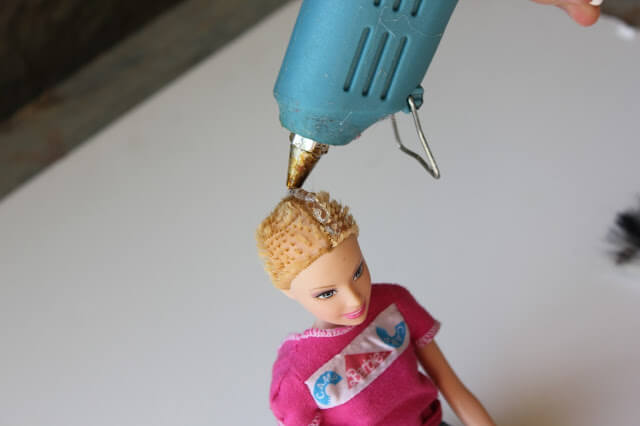 Place a layer of your goat hair on the scalp, making sure to lay it as neatly as possible.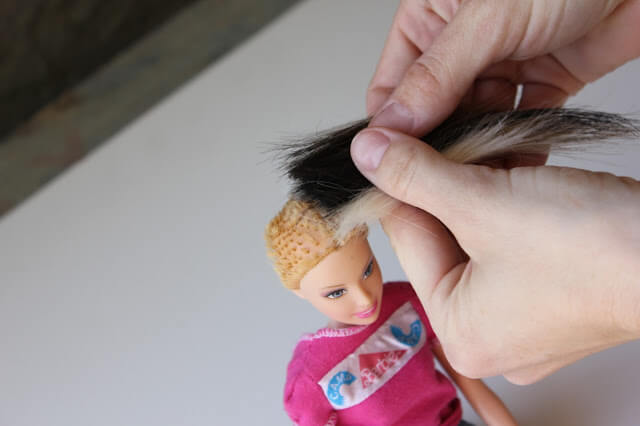 You may have to do thinner layers so it really sticks well.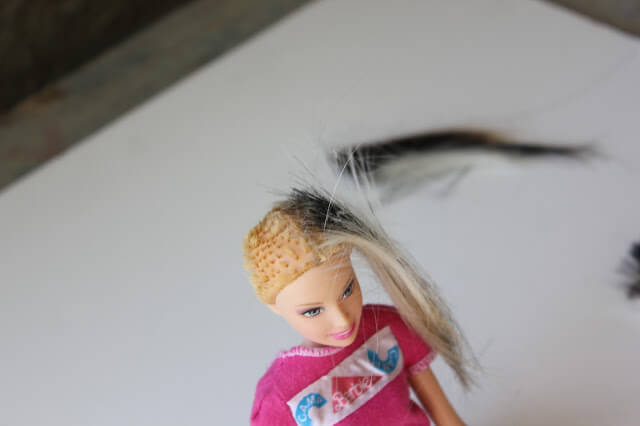 Place another strip of hot glue over the first layer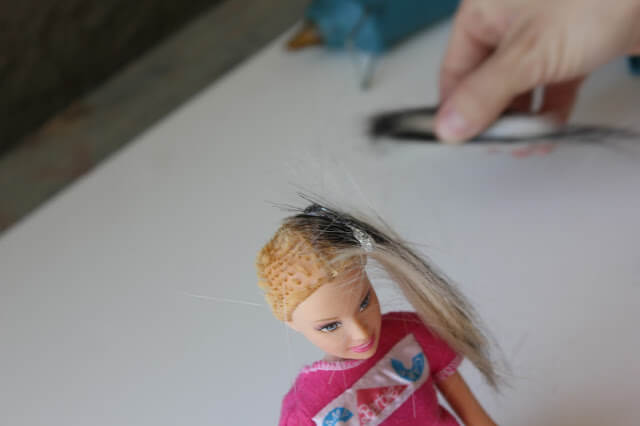 Place the next layer over the first and gently press down.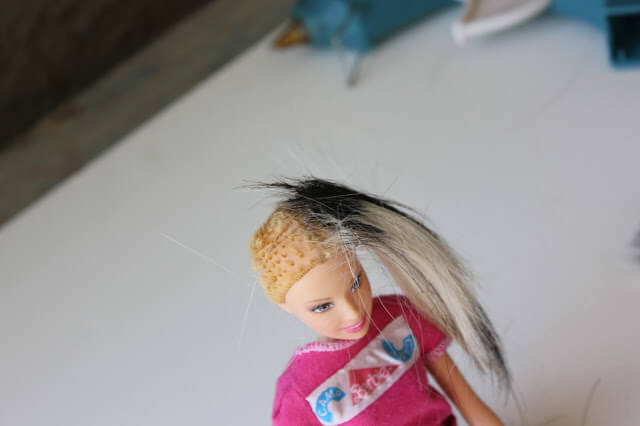 Now start with the other side.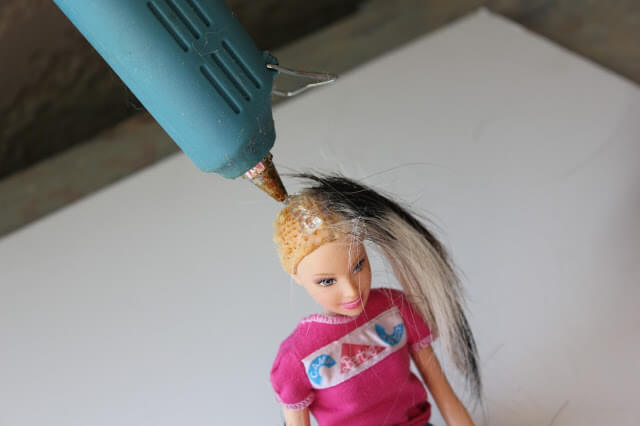 Press down, reserving some hair for the next layer.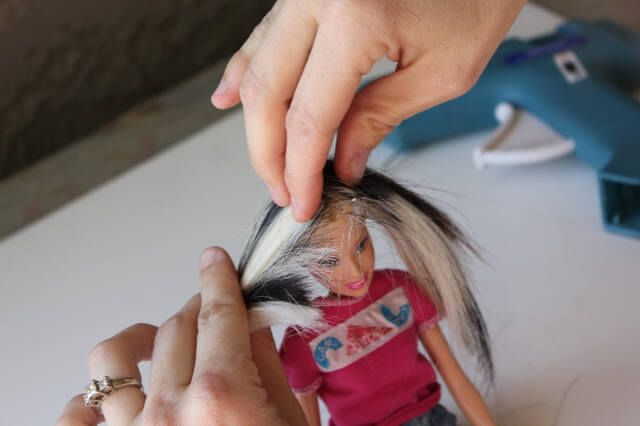 I overestimated the amount of goat goatee hair that would glue down, so I had to pull some away.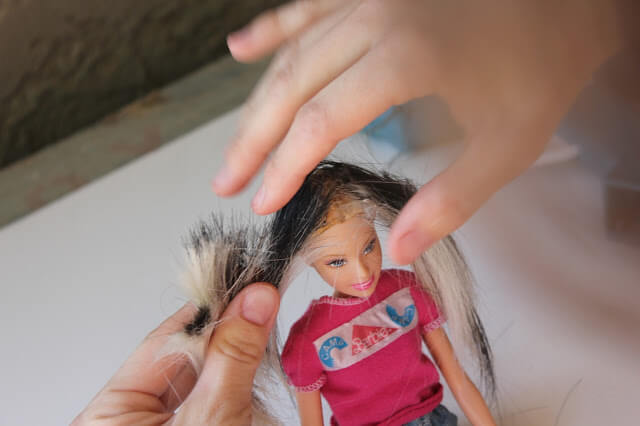 Apply the next layer.  This is where it starts to look really gorgeous!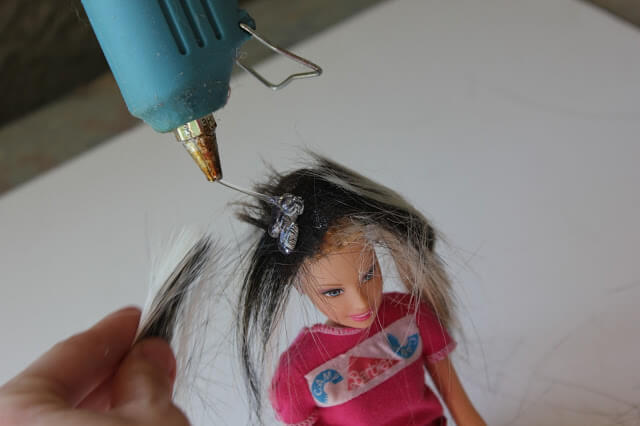 Add a layer in the back to add volume.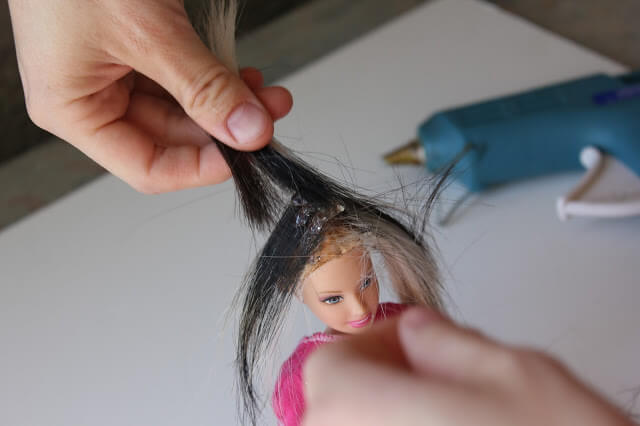 At this point you can place additional layers all over the scalp.  You can really make it gorgeous by placing highlights all over the top.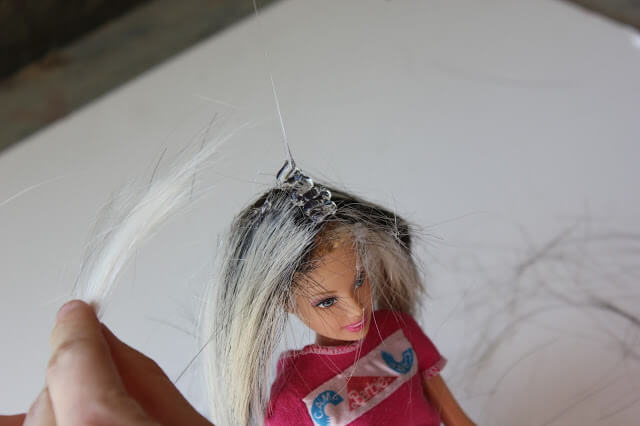 Use your scissors to trim it up.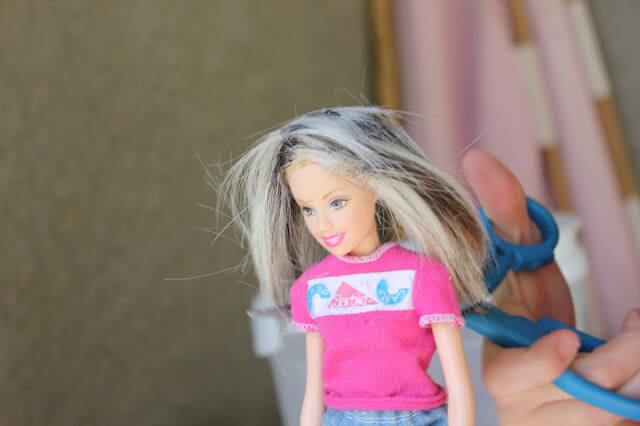 Don't you just LOVE IT?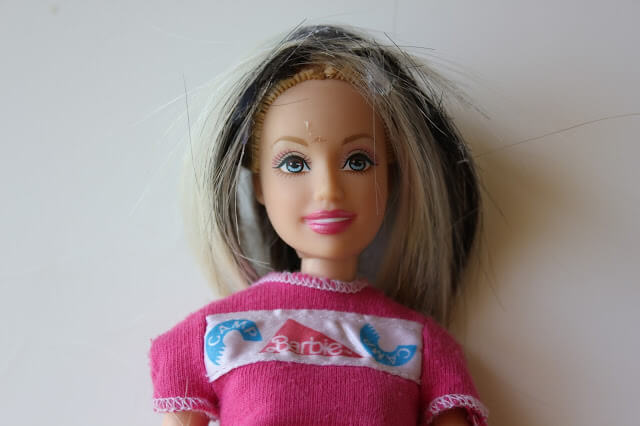 SO GORGEOUS & SO EASY!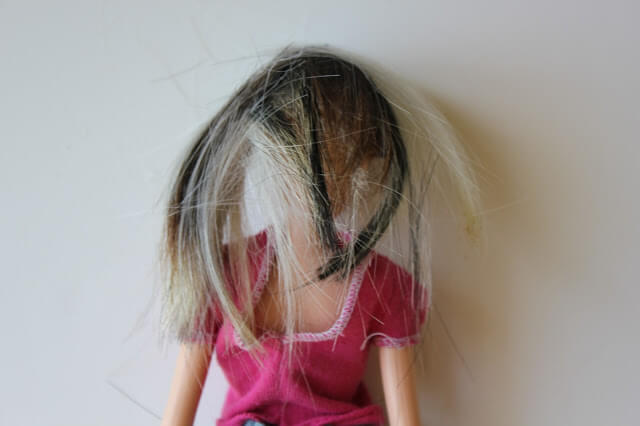 I admit, it doesn't look EXACTLY like it used to, but it's pretty close!  My daughter LOVES it!
P.S. April Fools!
READ MY PAST APRIL FOOLS' POSTS HERE: