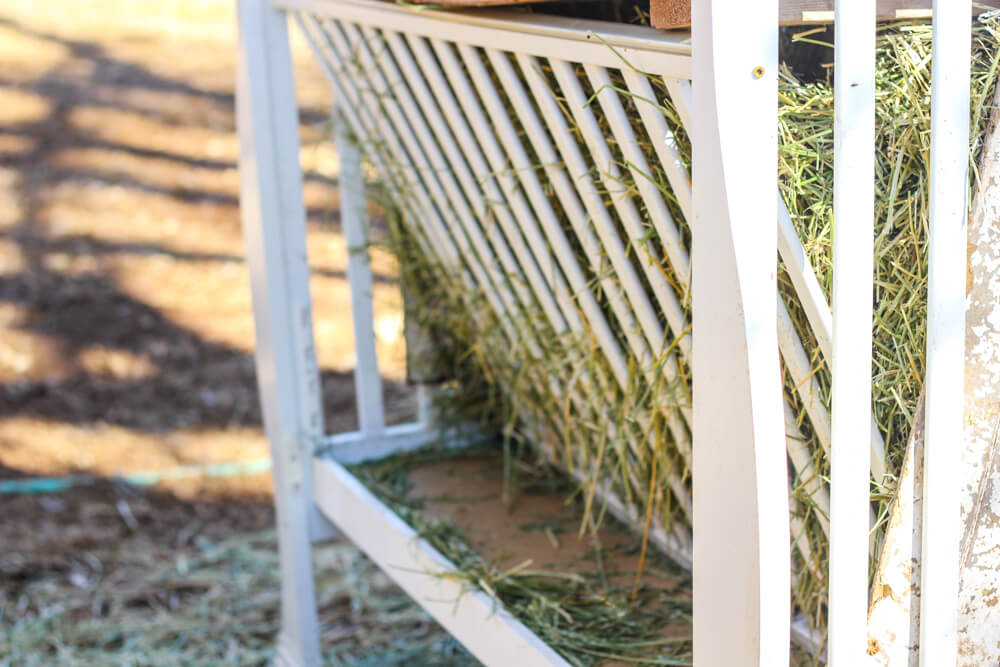 You wanna know what's better than a homemade hay feeder?
A homemade hay feeder made COMPLETELY from re-purposed, free, materials!
Yep, that's right. We used an old baby's crib to make a homemade hay feeder.
Here on our farm lives a guy who's passionate about re-purposing everything. And yes, he drives me crazy.
But there are times I'm really grateful for his ingenuity and desire to use what we have to make what we need.
Goats, Sheep, Llamas, Alpacas, Horses, & Cows
When you have an animal that eats primarily grasses, a hay feeder is a must. Unfortunately, most hay feeders will cost you anywhere from $50-$100. That's why we went with a homemade hay feeder.
We've found that this style of DIY hay feeder has wide enough spaces between the slats to work for any animal whether it's a goat, sheep, llama, alpaca, horse, or cow.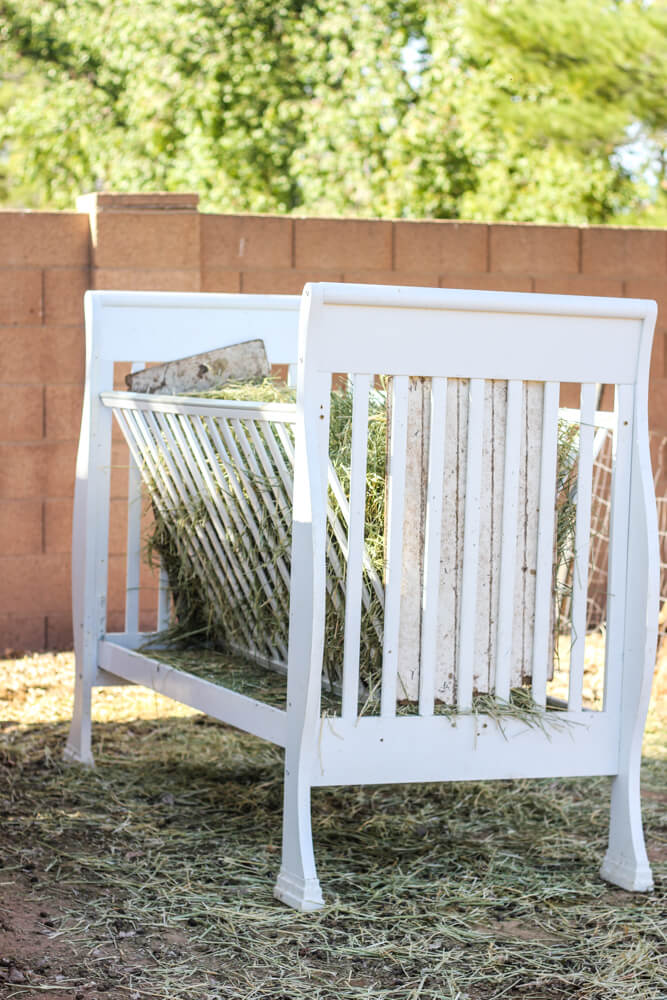 So how exactly do you convert a crib into a DIY Hay Feeder?
Here's what Kevin (master builder here on our farm) says:
Since all cribs are so drastically different in their designs, there is not a real "How to do it" per say. Basically you first want to make the base fixed and permanent. Most cribs have the bottom raise and lower. We want to stop that. Use some 2 inch screws, and screw into the base (or the rails that hold the base) to make it fixed.
The other thing that you need to do is to put the sides at an angle as you see in the picture. Unscrew them or unbolt them from their original places. Use 2 inch screws to screw them at an angle to the frame of the crib. Basically, you want both sides at an angle so they can eat the hay. If you've got the base fixed tight, they can eat the hay that drops on there. After that, you should be set and ready to use your homemade hay feeder.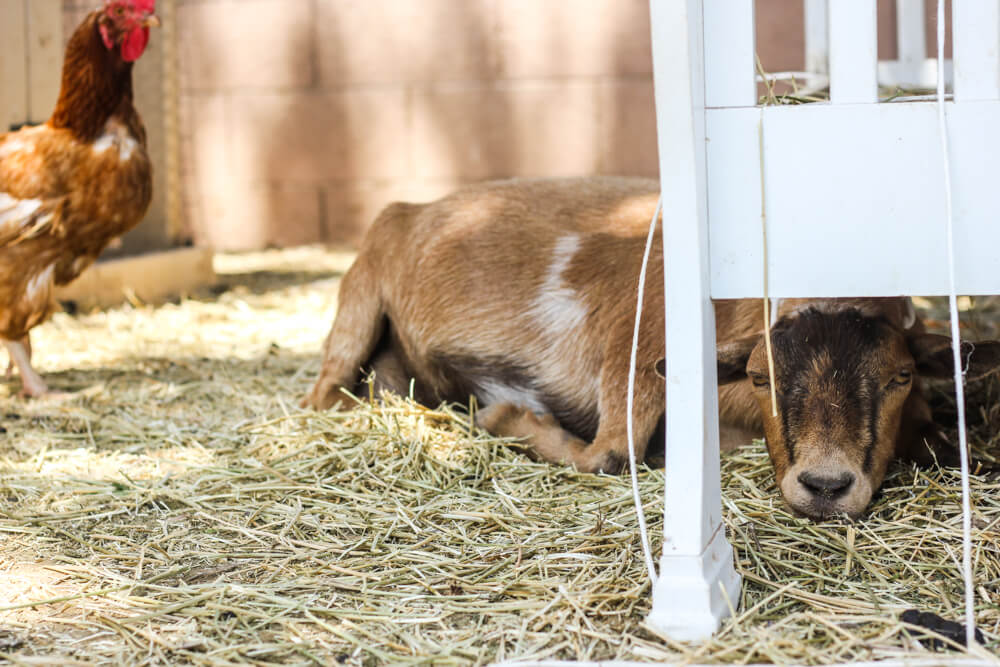 Sustainable & Purposeful
A huge part of how we live is to reduce our carbon footprint, but more importantly, keep things budget-friendly here on the farm. Whether it's a crib or not, try your best to think creatively when it comes to new farm projects. You'll be surprised at what you can utilize to make useful.