A Goat's Diet: You wouldn't think feeding a goat is complicated.
I mean, let 'em loose in the overgrown backyard and they'll be happy, right? Unfortunately, no.
Surprisingly enough, goats don't prefer grass. Sure, they'll nibble at it a bit, and if it's all that's available they'll force it down, but it's like brussels sprouts to them. They'll eat it if they have to, but please for the love can they have something else for dinner?
The first day I called myself a goat owner, I swore I'd always feed my goats the best of the best so I could have the healthiest goats in the world. The best supplements, the best hay, the best minerals, the best herbs, and best goat diet that I could provide!
Problem is, raising goats is a lot like raising children. You have all the best intentions in the world to feed your kids a well-balanced diet but then life happens and the dog peed on the carpet for the upteenth time and you didn't get any sleep last night and yes, cake is a perfectly normal breakfast.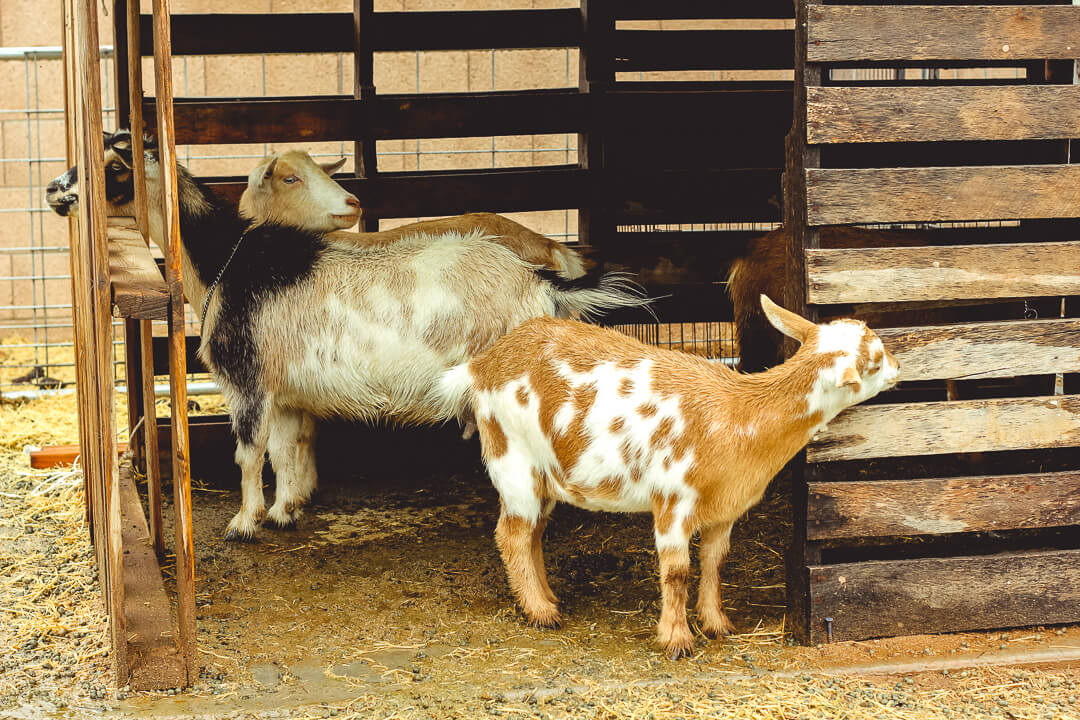 Preventing Goat Problems in the Future
Take it from somebody who has definitely slacked in the goat feeding department — a well-balanced goat diet is going to pay off in the long run. Not only will you be able to avoid sickness and expensive vet visits, you'll also have an easier time getting your goats pregnant and their milk supply will be out of this world.
The following is a list of what we have committed to feeding our goats. My list follows the common guidelines for feeding goats, but also has additional supplements to really boost the health of your goat. If the supplements/minerals section stresses you out or makes you worry about cost, just know you're feeding a very small amount per day (about 1 TBS.) so it should totally be doable. Plus, don't your adorable goats deserve the best?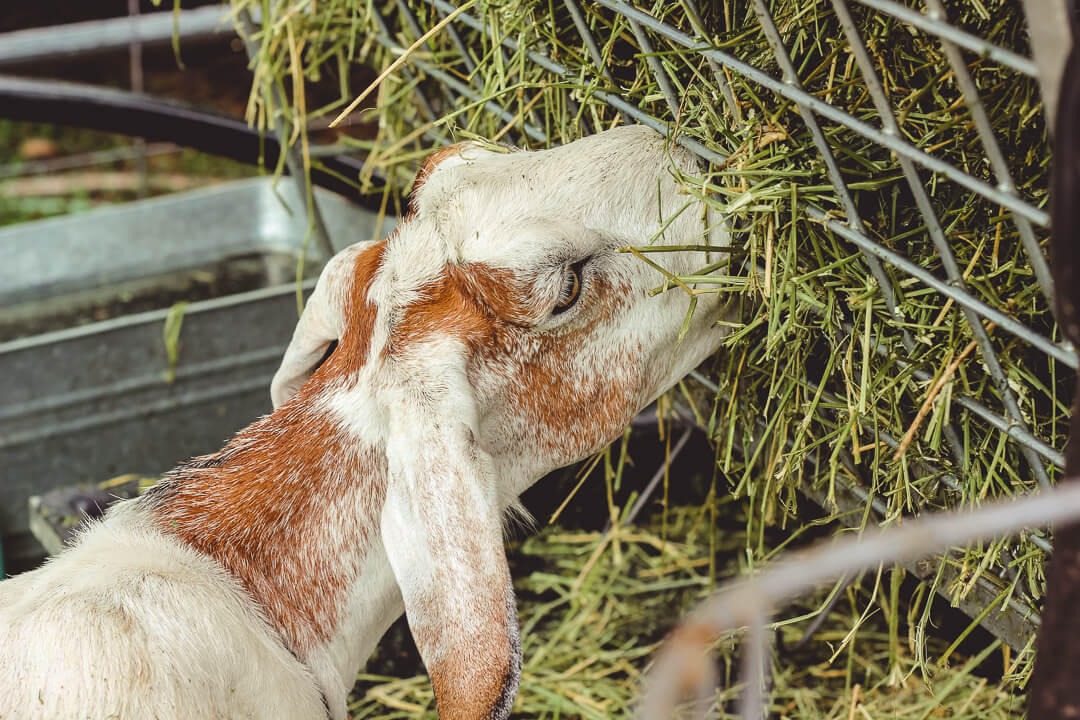 Hay (90-100% of their diet)
When I say "hay", I'm not referring to those yellow bales of straw that you see on wagon rides. I'm referring to a green hay that consists of alfalfa, timothy, or bermuda grass. Hay can come in the form of actual bales, or in the form of compressed pellets. In our experience, our goats eat the pellets too fast and become bloated easily. The hay takes more time to eat and has long stems, which helps stimulate the production of digestive juices in their rumen. While it is true that goats tend to waste hay by tossing some on the ground (and they'll refuse to eat it once it hits the ground — picky little buggers), you can easily remedy this by making a hay feeder specially made for goats or purchasing a pre-made one here.
How we feed Hay to our Goats:
If you watch our videos on Youtube, you'll the type of feeder we use.

Forage – (5-10% of their diet)
Most people have some kind of pasture that is filled with lots of various grasses & weeds. Not only does the pasture provide some variety to their diet, goats are also foragers by nature and like to spend their day sniffing around and nibbling at things. Your goat will be MUCH happier being able to wander around nibbling at weeds & such. Also, having a pasture or dividing it into sections and doing pasture rotation is a great way to keep worms down. In Arizona, we don't do a ton of pasture rotation because we don't have many worm issues due to our arid climate but it can work wonders for keeping parasites under control in wet climates.
How we help our Goats Forage for Food:
We have a small 1/4 acre section for the goats to forage on. There's plenty of grass & weeds. We also will give the goats garden waste as well as the occasional plant cuttings from our neighborhood.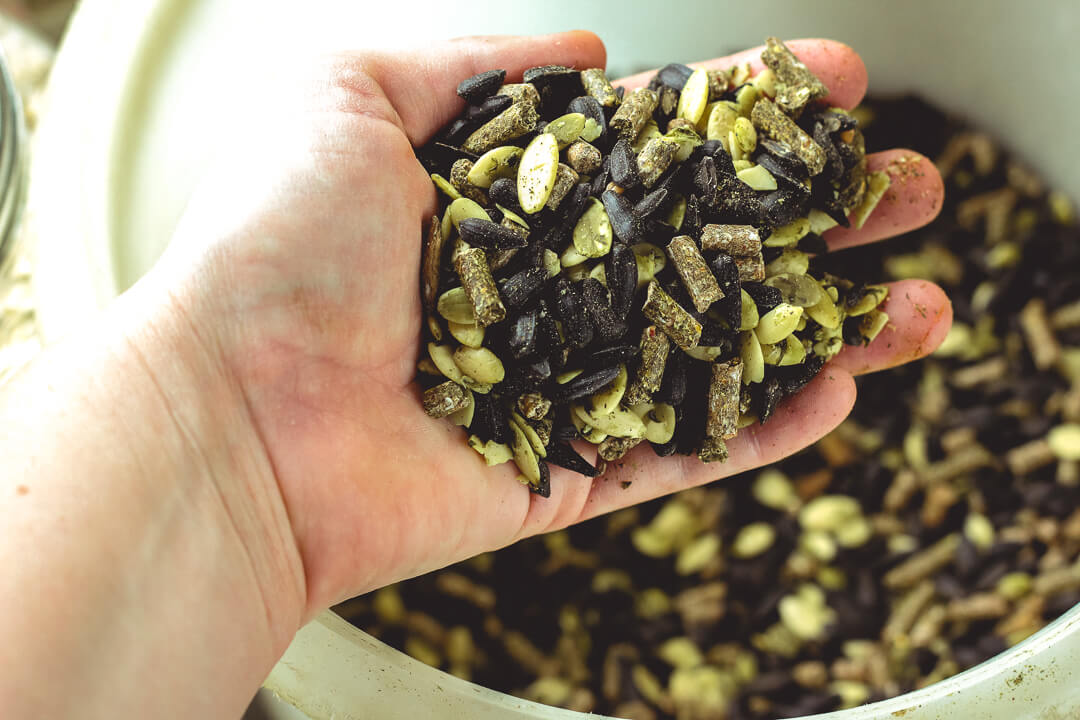 GRAIN & FEED MIXES – (0-5% OF THEIR DIET)
Goats don't need grain to survive, in fact, they can live happily on pasture or hay, or a combination of both, but dairy mixes or sweet feeds can help provide extra vitamins & minerals and give extra nutritional support while milking. I don't recommend giving sweet feed mixes to bucks, wethers, pregnant does, or does not in milk. A classic newbie goat owner mistake is to feed their new goat a sweet feed and then they'll begin to have problems with weight gain, bloat, or urinary stones. If you have a doe in milk that you'd like to feed a dairy mix or sweet feed, BE SURE to only feed a small handful (no more than a cup per day for miniature goats) and you can feed more if your goat is a larger breed or producing more milk.
What are all those other goat feeds for?
You'll see a lot of different goat feeds at the feed store, and there are a few different instances where grain-based goat feeds are necessary. Let's do a quick rundown…
Dairy mix – formulated for goats in milk, to provide extra energy while they are providing milk for babies (or humans;). It also helps keep them happy on the milking stand.
Sweet feed – similar to dairy mix, but more of a basic grain (w/ molasses) that is fed to a variety of animals like pigs, cattle, etc. Usually cheaper and some goats don't like how sweet it is. For my milking goats, I prefer dairy mixes.
Show or Grower feed – made for growing babies, growing meat goats, or putting on weight for a goat soon to be shown in the ring at the fair. Most of the time they contain a coccidiostat, which is a medication to prevent coccidiosis (not a bad thing, just need to be aware so you don't feed to milking does if you're drinking the milk). Sometimes in addition, these feeds contain ammonium chloride to help prevent urinary stones in male goats (bucks & wethers). I will feed this to babies from 3 months – 8 months, as well as bucks during breeding season. I feed according to the packages instructions (it's usually a percentage based off their weight) I DO NOT feed to wethers because they tend to get fat on it easily and they honestly don't need the extra calories.
Beet pellets – made for underweight goats, as it's a good source of fiber & contains more calories than alfalfa. It needs to be wet first to avoid choking, and in my experience isn't a favorite of goats. Still, it's an option for a severely underweight goat and a good option to replace a corn-based sweet feed.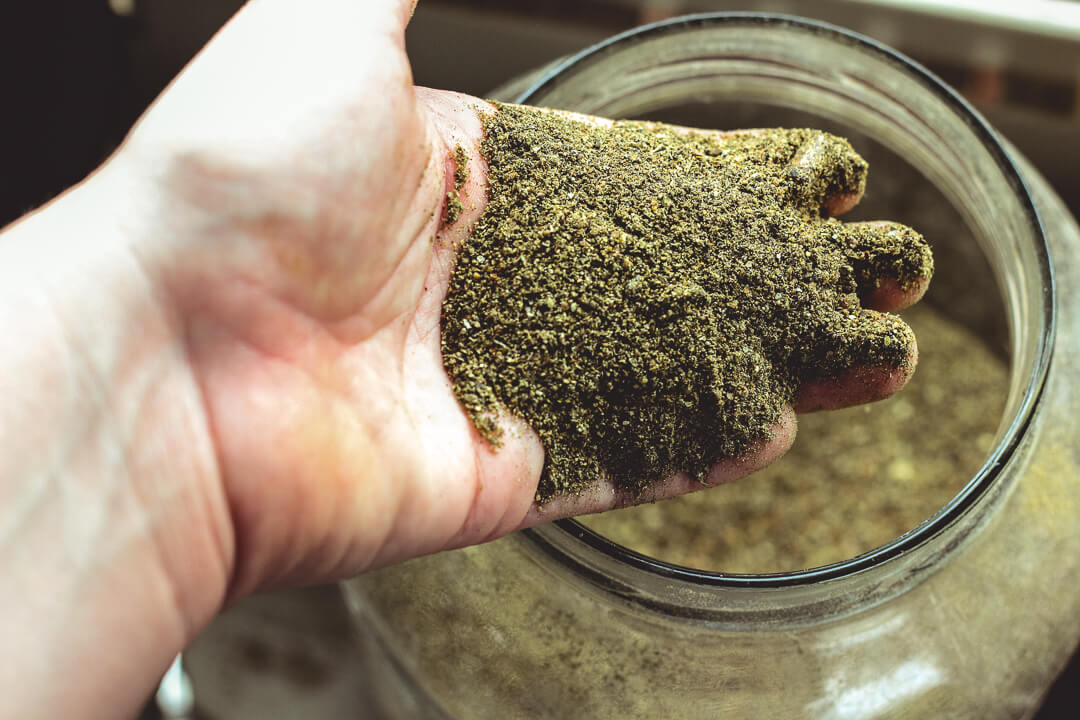 Supplements/Minerals (1-2% of their diet)
Minerals are an important part of a goat diet. Goats have a high need for minerals, so you need to make sure that your goats aren't missing out on any essential elements.
How we feed our Goats Supplements & Minerals:
I offer three choices 1) Salt 2) Kelp/Herbamins 3) Sweetlix Magnum Milk. More details on this can be found here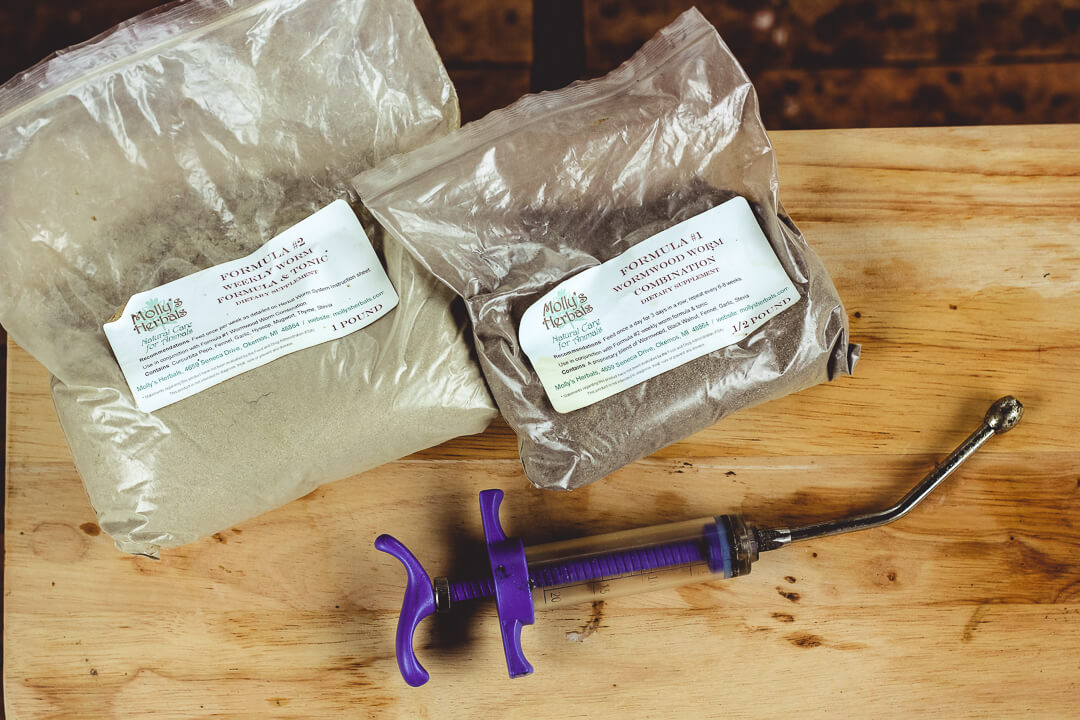 Deworming
You can either deworm your goat weekly with an herbal mixture or you can deworm every 6 months with a store bought one. Because we live in Arizona and we don't have a huge problem with worms, we go the herbal route, but either way is fine:) Deworming is important because if your goats have a high load of worms, the worms will steal nutrients from your goat and make your goat have a more difficult time keeping an adequate goat diet. Don't forget this step!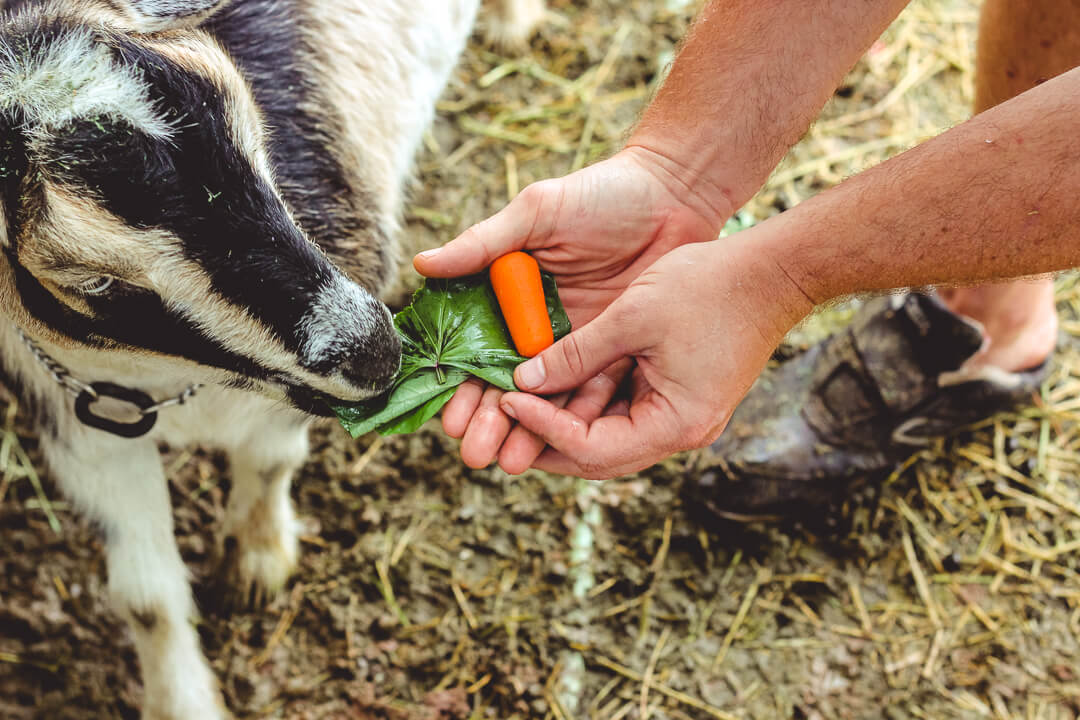 Extra Treats
Goats love carrots, greens, fresh fruit, and dried fruit like raisins. Don't give them large amounts of this, just a small treat here or there to keep a well-balanced goat diet. If you would like to know which plants are poisonous to goats , you can Click here for a full list on poisonous plants for goats.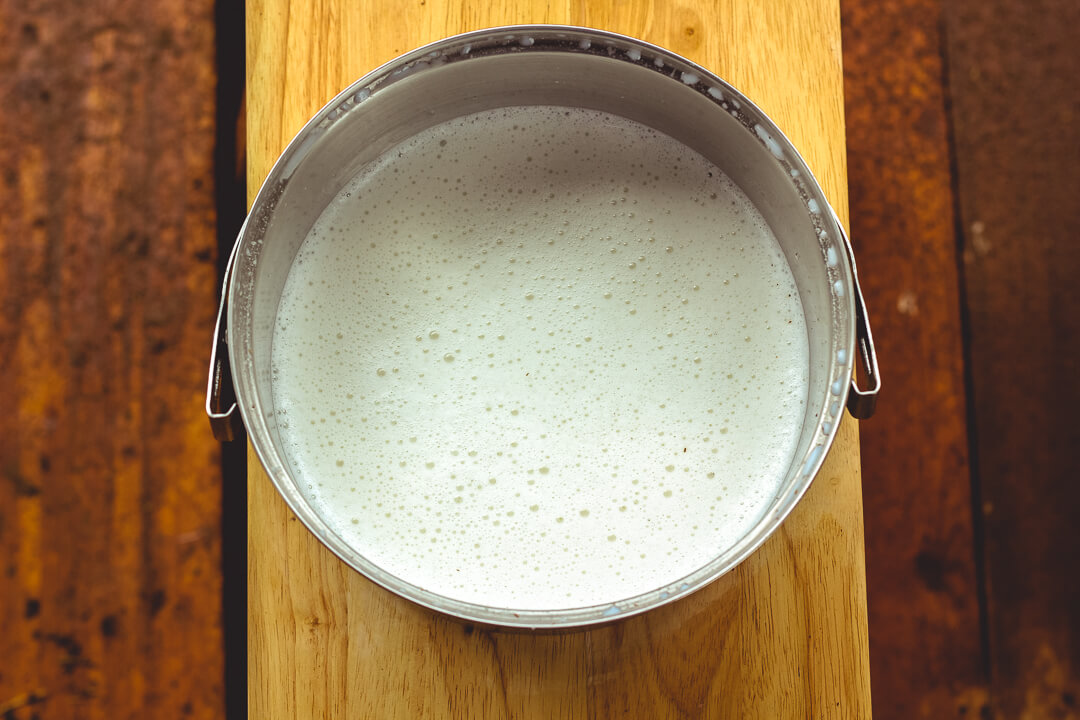 What to change when feeding bucks & wethers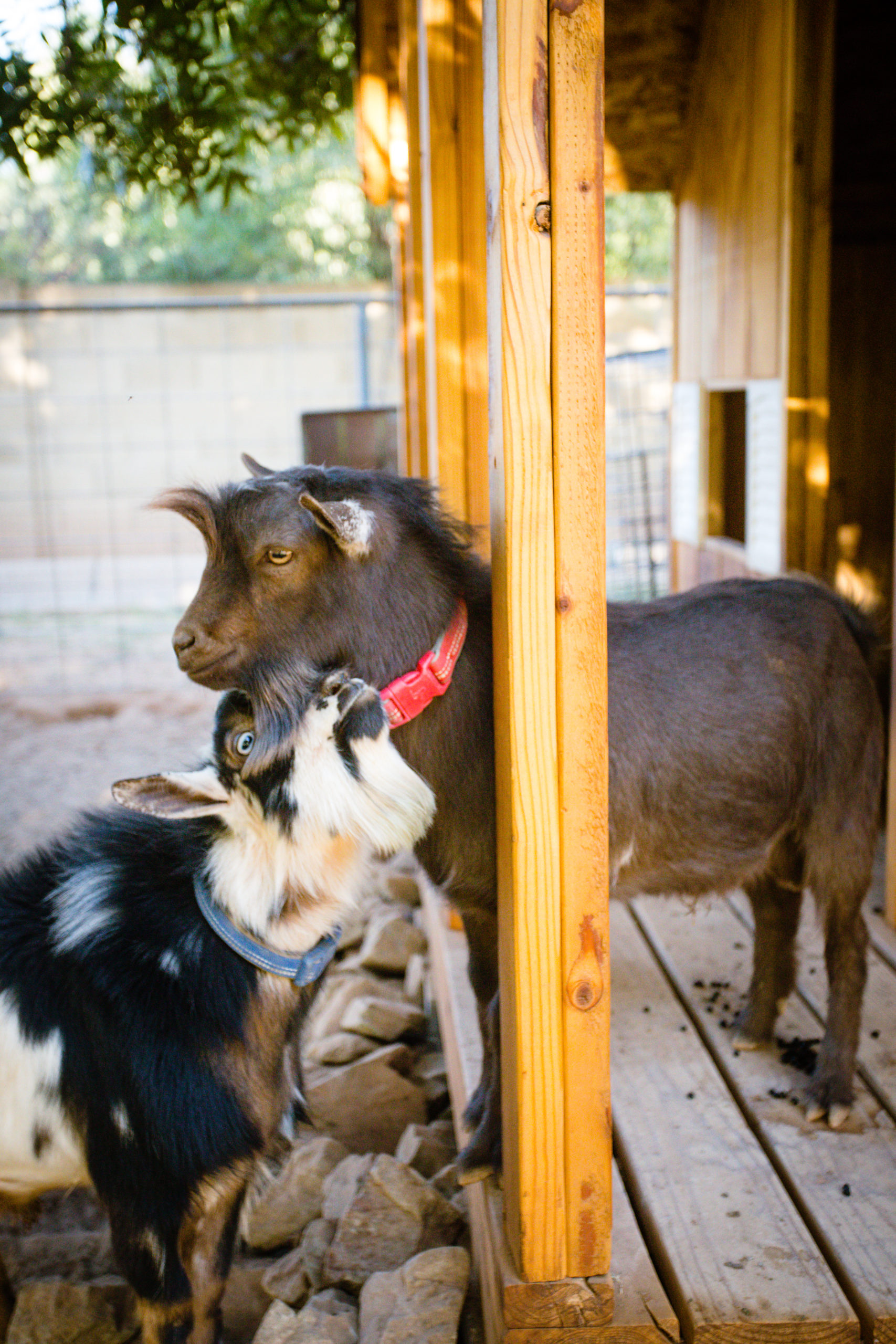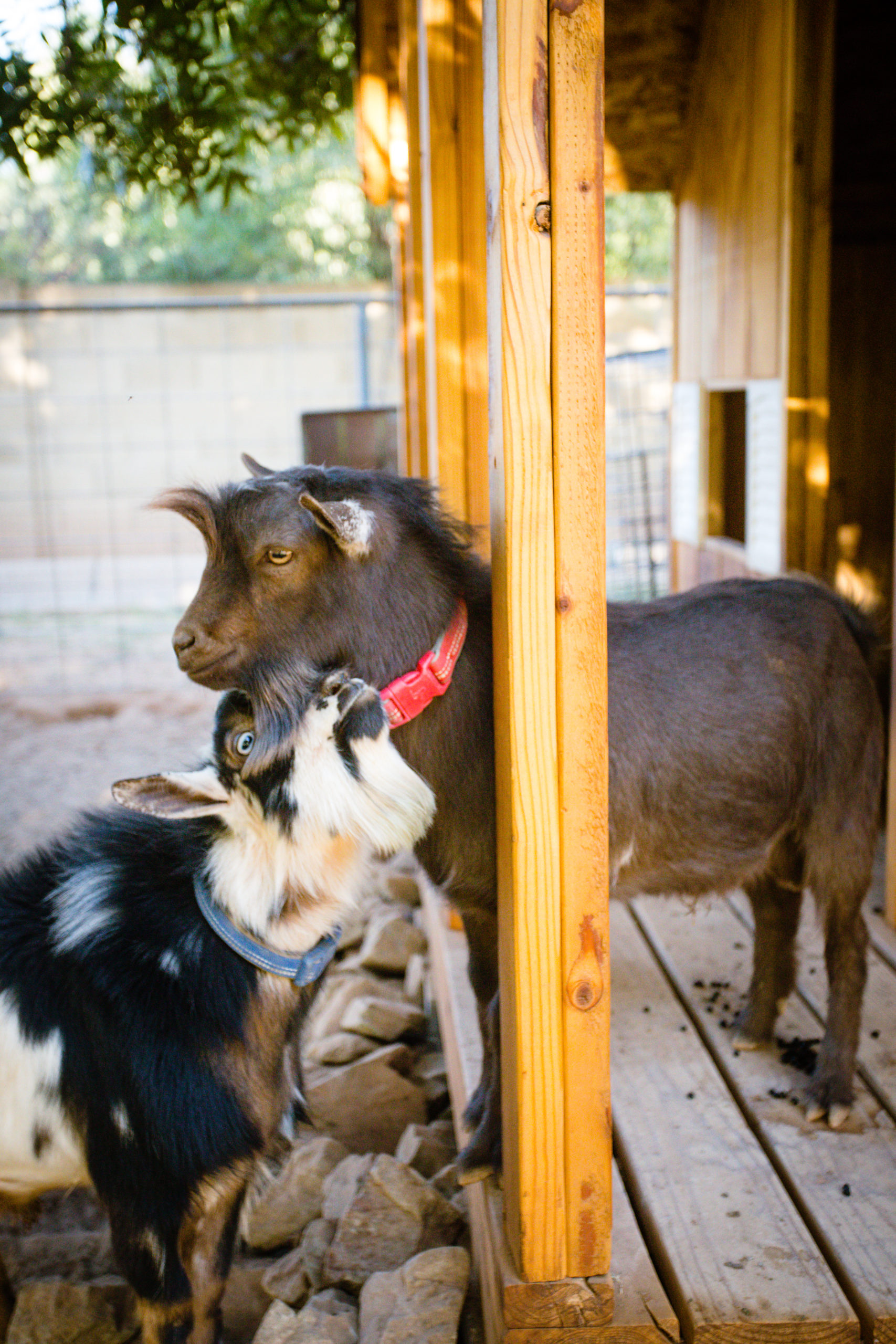 We recently brought two new bucks to the herd — Zorro comes from Blue Cactus Dairy Goats and Winston is the son of our very own Willow. When feeding bucks, you'll take care to only feed them hay or hay pellets, but avoid all grain. Grain can throw off a male goat's calcium to phosphorous balance and cause painful urinary stones. It's better to avoid grain all together and instead stick to hay, garden scraps, and minerals/herbs like I've listed above:)
Keeping your Goats Healthy
What I love about a goat's diet is how incredibly simple it is. They eat 90% hay, and the rest of their diet is full of a variety of grains, seeds, supplements, herbs, & minerals. Once you have all your feed supplies on hand, you'll find it's actually really affordable & easy to keep your goat health & strong. If you're raising milking goats, making sure your goats have stellar health throughout their pregnancies & lactations is a must.
And after you've got their nutrition taken care of, you can use your time to snuggle & play with your adorable goats and live worry-free about their health, which is the best feeling ever:)