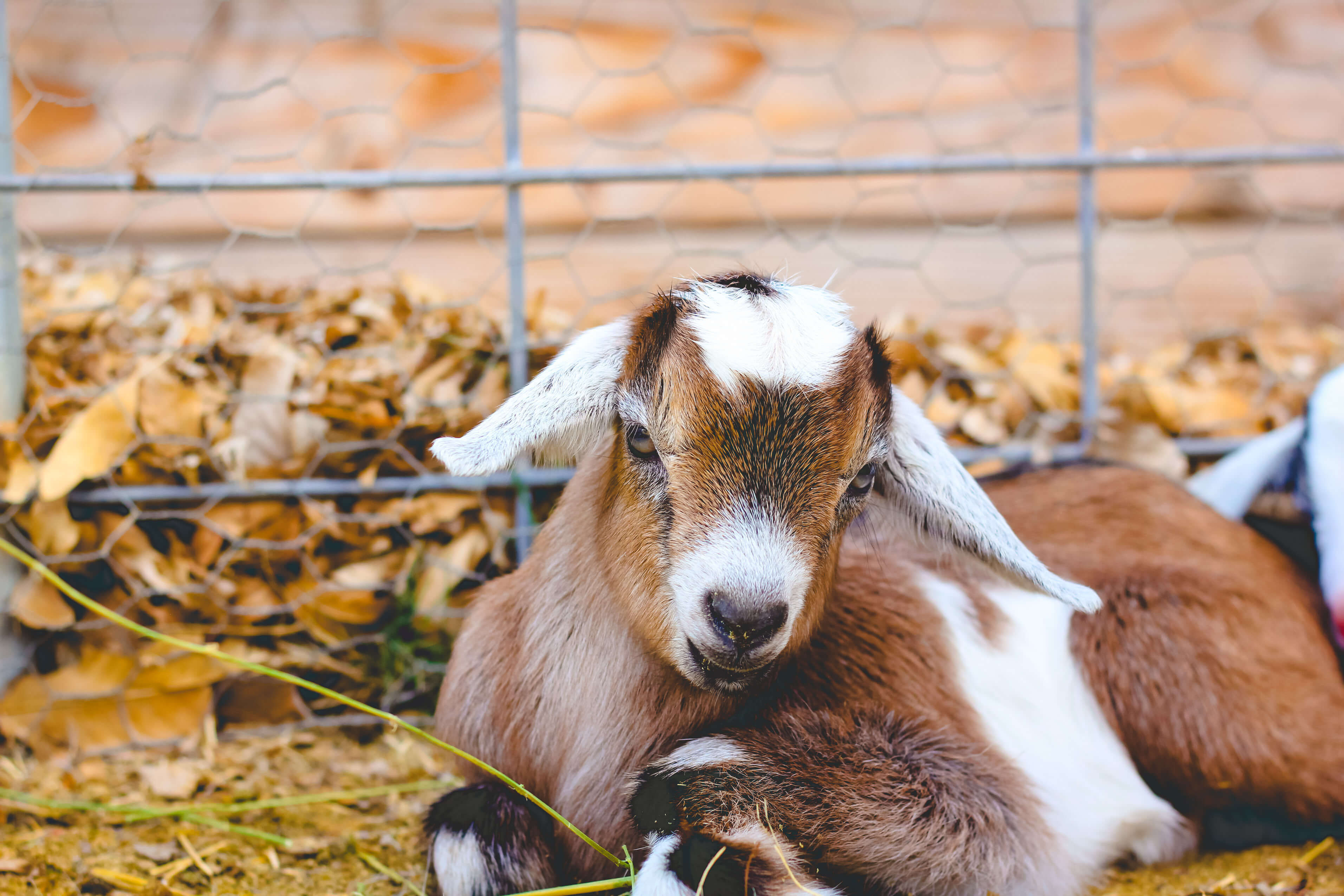 If there's anything that will scare you away from owning goats…
It's the thought of a worm infestation inside that adorable goat you've been cuddling. Just the thought of needing a goat dewormer icked me out. Trust me, I was there. But when you think about it, any animal that you bring into your home has the potential of contracting worms or some form of parasite. Heck, even you could contract one.
The good news about goats & worms is that humans can't contract the worms that a goat has.
The bad news about goats & worms is that an infestation can really harm the health of your goat.
So, what can you do to make sure you've got healthy goats you're raising? It's simple, just use a natural goat dewormer and your goats will be good as new!
Symptoms of Worms in Goats
pale gums
abnormal stools (diarrhea or stools that are clumped together)
dull coat
lethargic
low weight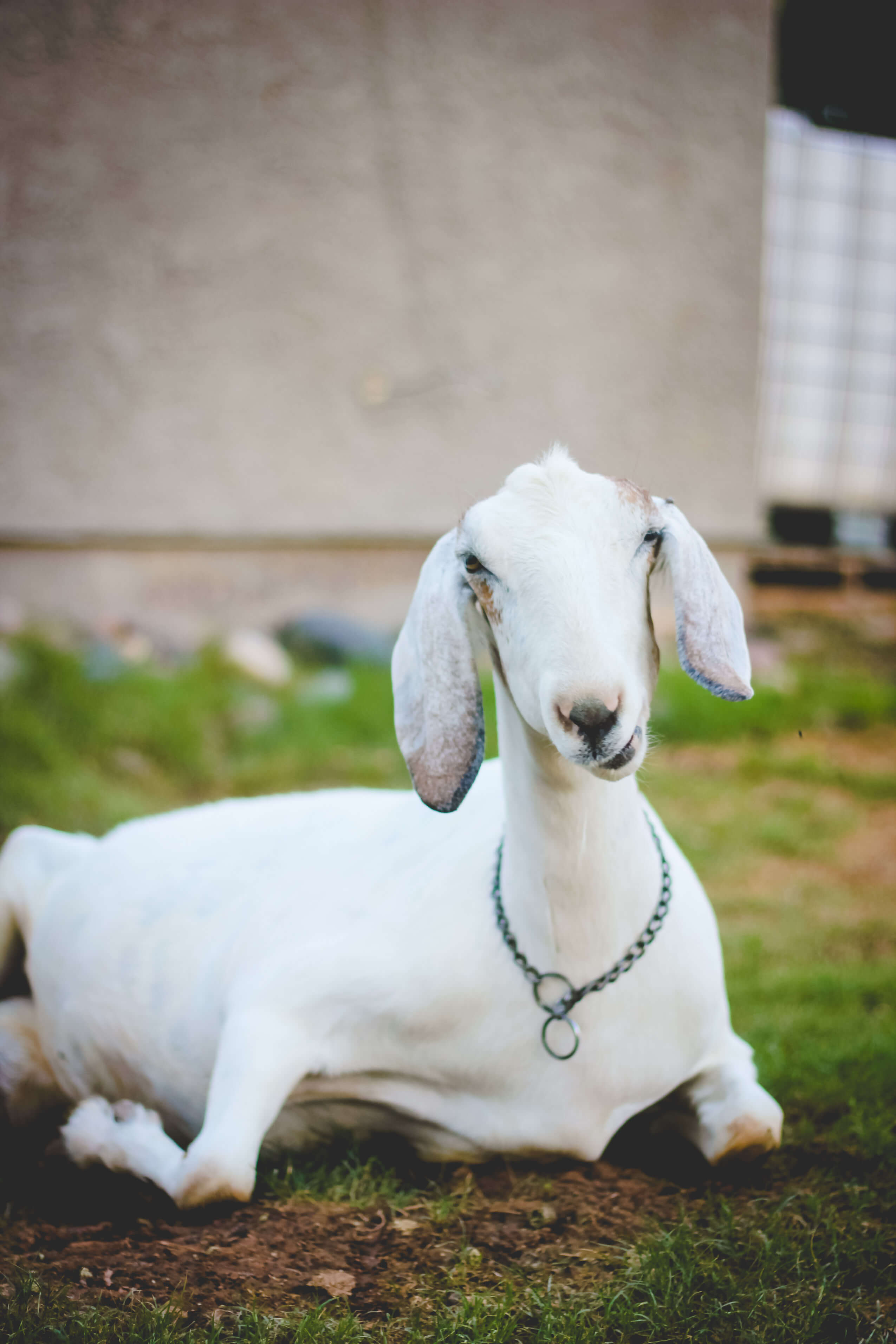 Chemical vs. Natural Goat Dewormers
Because goats spend a good portion of their day with their noses to the ground, and are often touching their feces, the facts are that they will always have a certain level of worms inside of them, there's just no way to completely get rid of them — even if you were to douse them with chemicals. Another problem with using chemical dewormers is that parasites have begun to develop a resistance to them. Our vet recommends herbal deworming with chemical deworming as a backup. Just an FYI, a chemical dewormer is usually given twice a year, while a natural one is usually given once a week to once a month.
Some other things that can really help support your goat's digestive tract and get rid of worms is feeding hay (the long stems help keep the rumen happy), pumpkin seeds (worms hate these!), and incorporating some pasture rotation in your goat's routine to stop the cycle or re-infestation. If you can't pasture rotate, then be sure to keep their pens clean. Some people also feed their goats DE (diatomaceous earth), but I strongly caution in this, I have known goats that inhale the DE powder when eating it and it has caused permanent lung damage.
A Caution with the Chemical Method
If you decide to go the chemical route, you need to make sure and toss the milk of the goat for a week, as it isn't safe to consume. (With the natural method, the milk is safe to drink:) Also, be sure not to overdo it on the chemical dewormers, and be sure to check if it's safe for pregnant goats.
Our Herbal Goat Dewormer Method
If you're new to the world of herbal deworming, or if you haven't given a dewormer in a while, it's best to give them a dose every day for 7-10 days, then run a fecal test through your vet or through Meadow Mist Labs. If the numbers have gone down, but are not gone, keep going a couple times weekly for a month, then re-test. Your goal is to figure out (through the fecal tests), how often your goats need to be dewormed. For some, it's every week, for others it's once a month. We live in Arizona, a very arid climate, which means we have very low worms counts to begin with. Because of this, we noticed we only need to de-worm once a month.
When you run a "fecal test", the technician will usually look for what they call a "healthy" amount of worms, which means that when they take a sample and peer at it through a microscope, they'll see a few here or there, and will give your goat a clean bill of health as long as the numbers aren't incredibly high.
I used to use Molly's Dewormer, but Hannah from The Giving Goat turned me onto Land of Havilah's parasite formula which works better and is easier to dose. This herbal formula covers strongyle, barberpole, hookworm, tapeworm, threadworm, threadneckworm, and lungworm. It also helps control coccidia (the main culprit behind scours in goats), but if you're having particular trouble with it (which is common with young kids), you follow the instructions from Hannah's blog here…
At 3-4 weeks of age, the battle with parasites begins. Coccidia is a protozoan parasite; it lives in almost all goats, but in very few numbers, so it does not cause issues with a functioning immune system. In kids, their immune system is not fully developed, so they are extremely susceptible to coccidia. I recommend having kids on a natural coccidia prevention via natural dewormers. The two herbal blends I recommend are GI Soother and DWA from Fir Meadow LLC. I use GI Soother to target coccidia, and DWA for most other parasites. These two formulas can be started at 4 days old, and will give you a head start on parasite management and immune support. Your job at this age is to watch closely for signs of parasites or illnesses. ~ The Giving Goat
The dosage
On the Land of Havilah's parasite formula packaging is the correct dosing for the weight of your goat. You can buy this handy weight tape to determine that.
Basically you'll mix the herbal formula with water (I also like to add a tsp of honey to make it more palatable) and then use a drench gun like this one to give to each of your goats. You do have to wrangle them a bit, but I make sure to do it when I have them on the stand monthly for their hoof trimming — makes the process SO much easier.
Here's a video below of what it looks like to give your goat an herbal dewormer.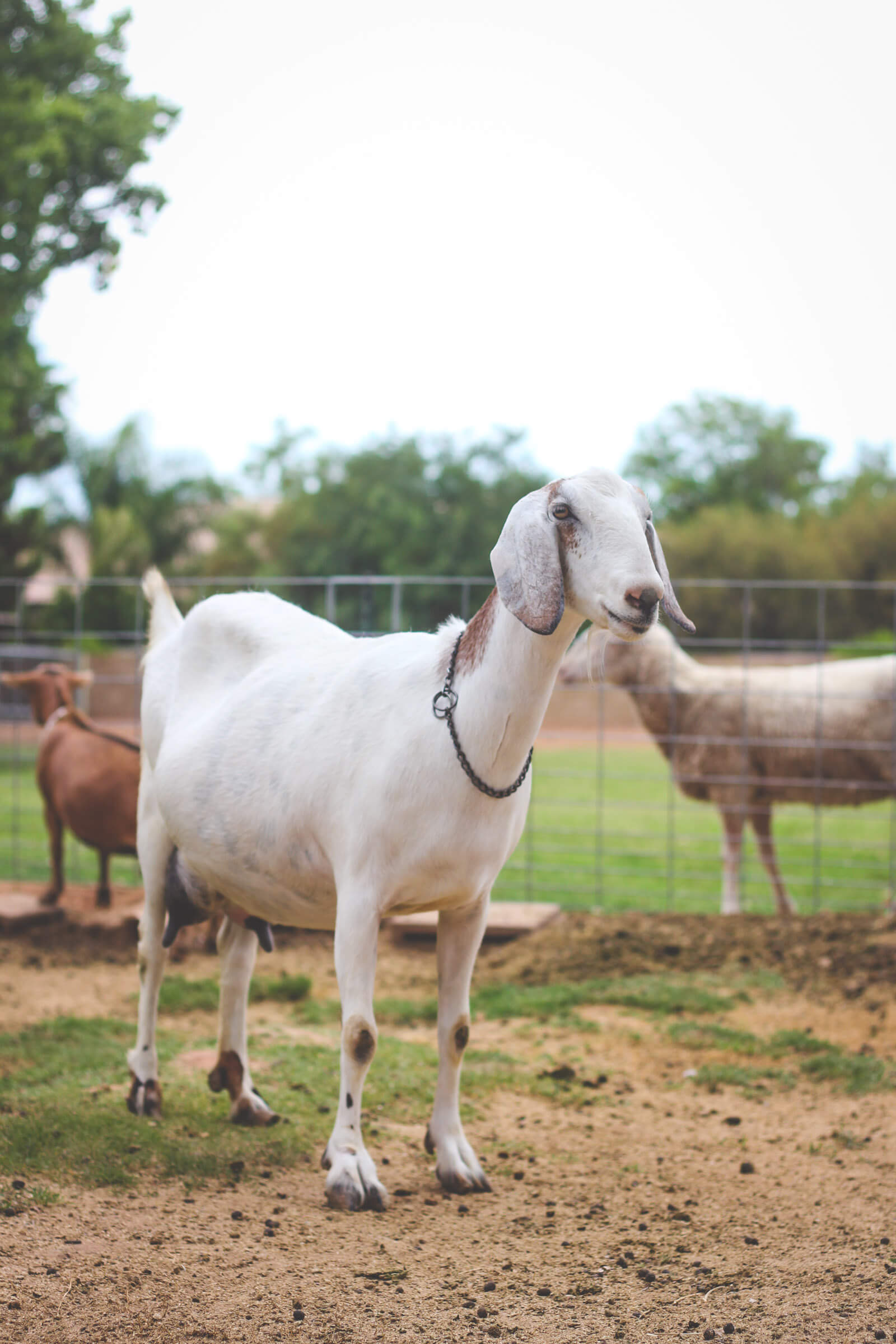 Testing for Worm Infestation in Goats
You can test for worms by bringing a sample in for inspection at a vet's lab or sending to Meadow Mist Labs. You can also learn how to do your own fecal testing on your goats by following the tutorial HERE.
You will need to stock up on supplies like a microscope and slides, but this might be a good option for you, especially if you have a large amount of goats:)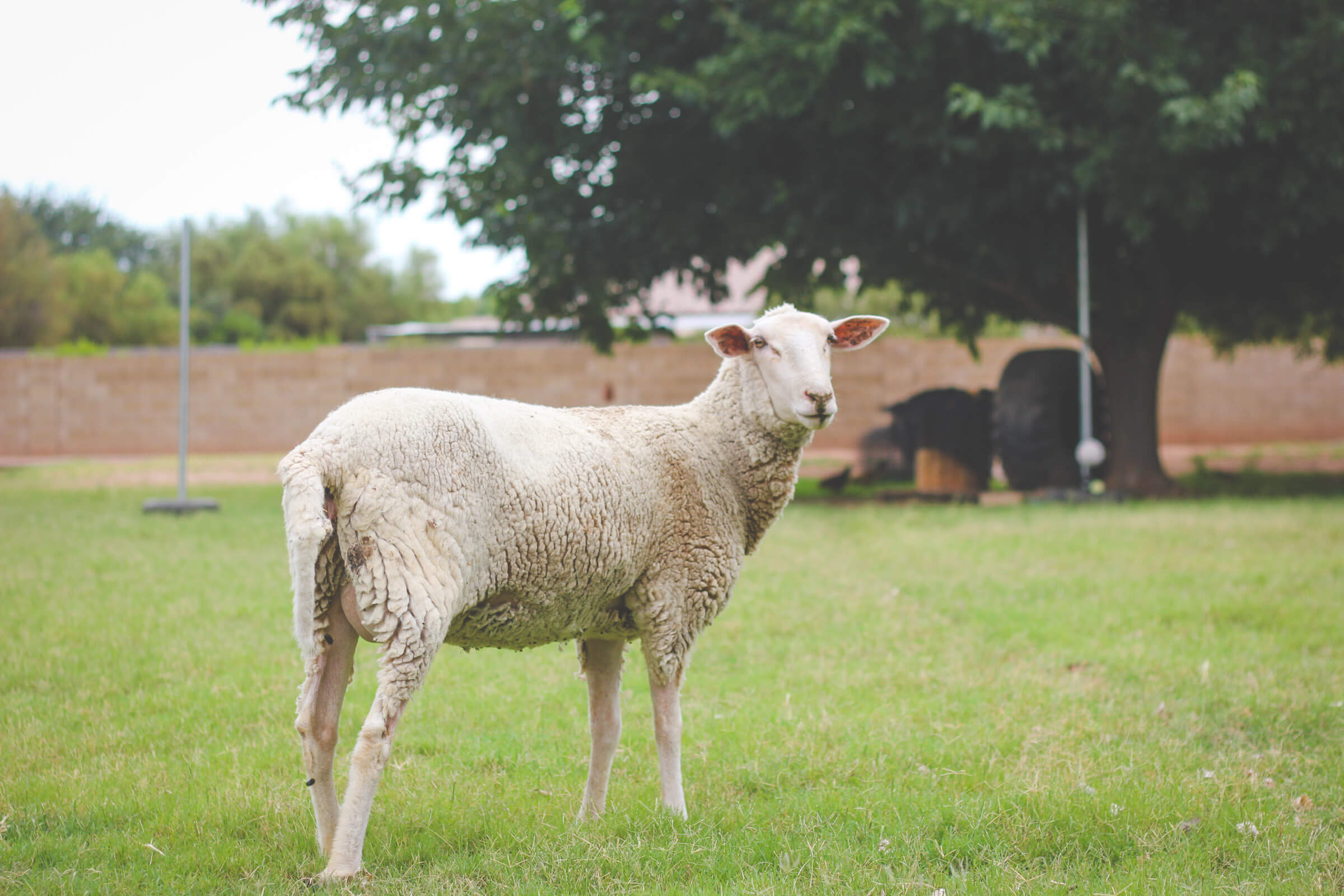 Deworming other Animals in your Home Naturally
The best part about using an herbal mix as your natural method of deworming is that it is safe for the other animals in your home, too! (not for human consumption, though:) For our chickens we like to take a scoop and mix it in with their grain. With our dogs, we roll it in a bit of peanut butter and feed it to them that way to get every animal on the farm dewormed naturally.