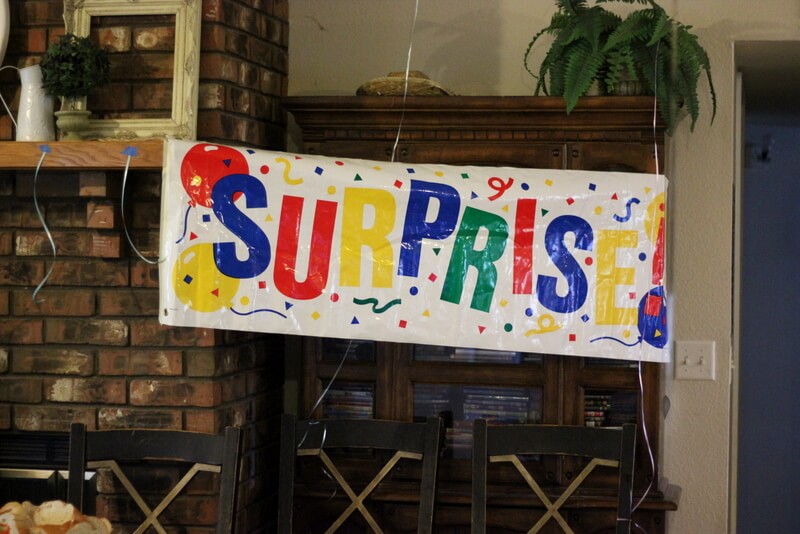 Today my daughter turned 9 years old and I let her decorate her party all by herself (gasp).
If you have any experience with 9 year old girls, you know this was probably the best present I could have given her. Her eyes lit up when I told her she had complete control. I gave her our big box of old decorations and other odd things and told her to let me know if she needed anything else. After rummaging through the box, and writing up a list of ideas, she told me she needed two things — balloons & colored cardstock.
This is what she came up with. And it was AWESOME.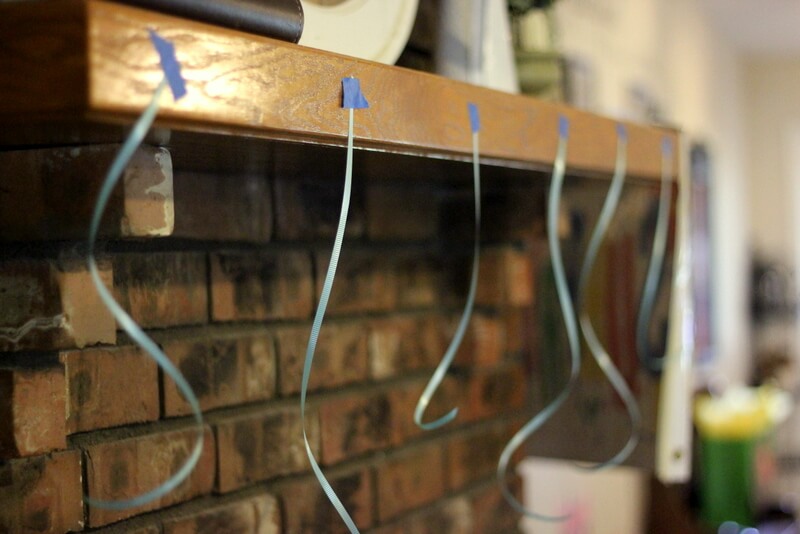 Using our old balloon ribbon and painter's tape, she made these stylish streamers and hung them from the mantel.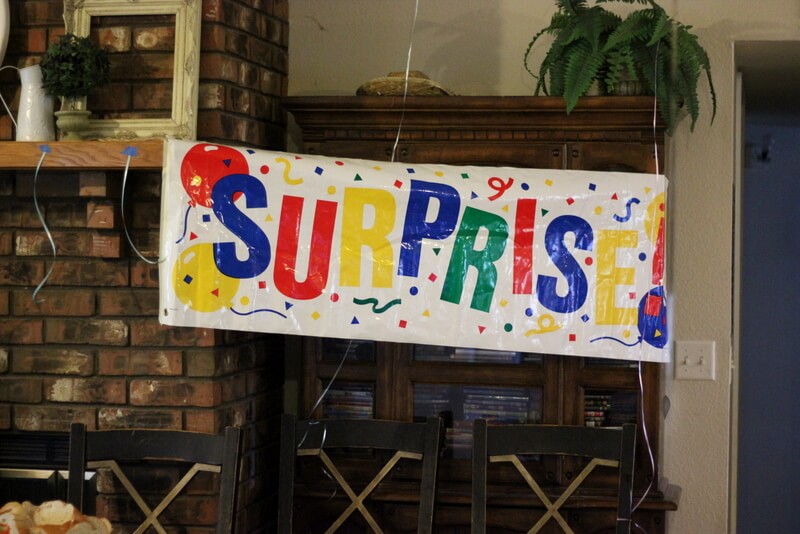 This old "surprise" banner completes the mantel look and just gives a general excitement to the party. What are we surprised about? I'm not sure, but I'm confident now that something amazing is going to happen.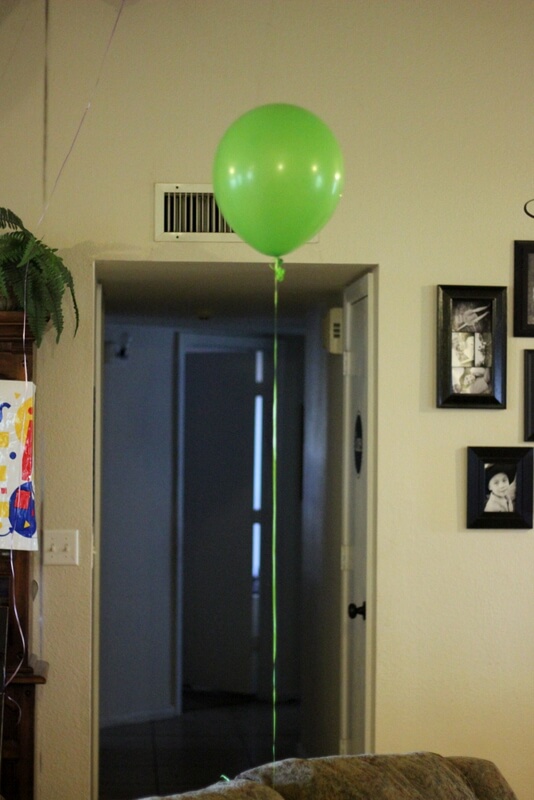 Most people don't realize that the space in between the couch cushions is the perfect spot to stuff a balloon ribbon. It is.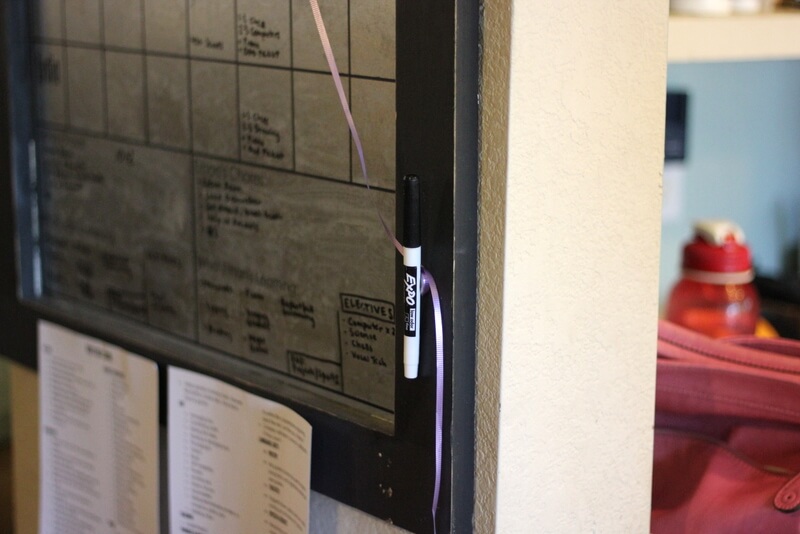 Another great spot to tie a balloon is velcro space where your dry erase marker attaches to your weekly schedule board.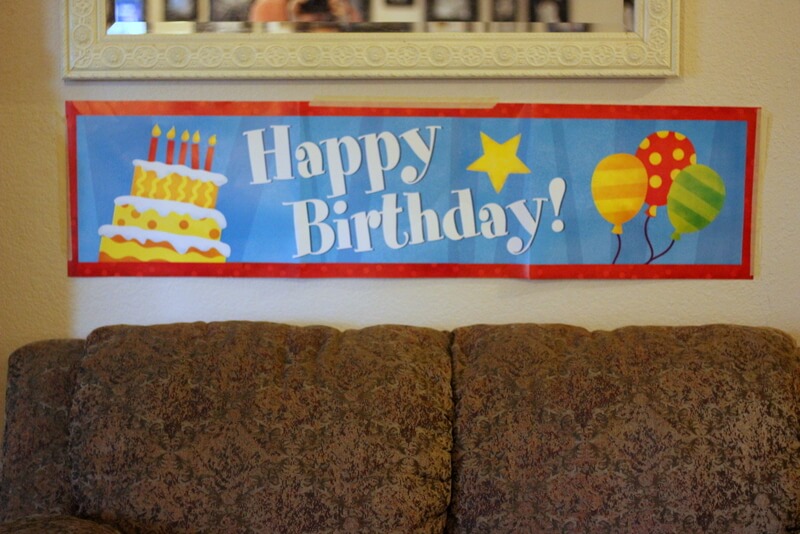 Another banner? We must be really serious about this party! This time it says "Happy Birthday" just in case there's any confusion.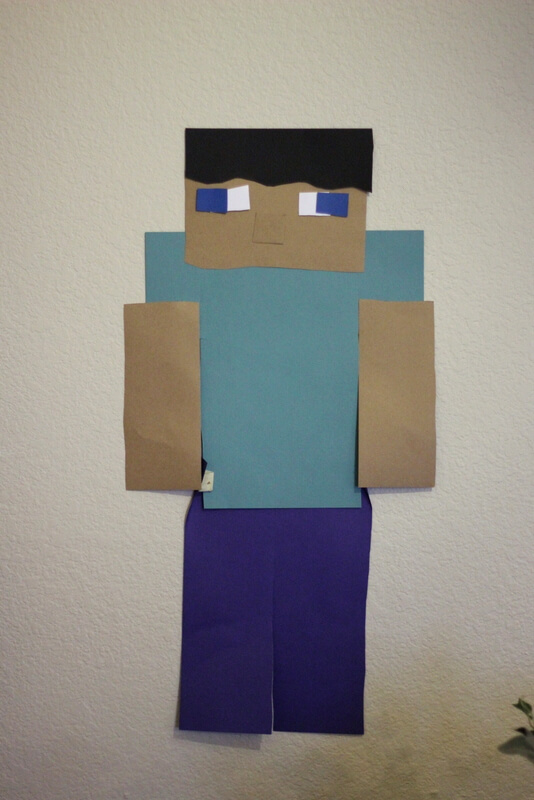 My daughter made it clear that this party needed to be minecraft-themed. I think she did a pretty amazing job creating minecraft people out of colored cardstock, don't you? Here are her other creations…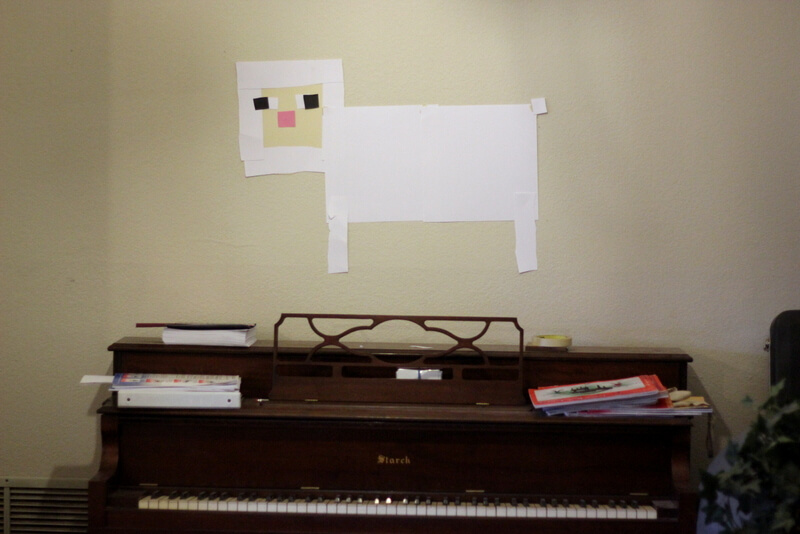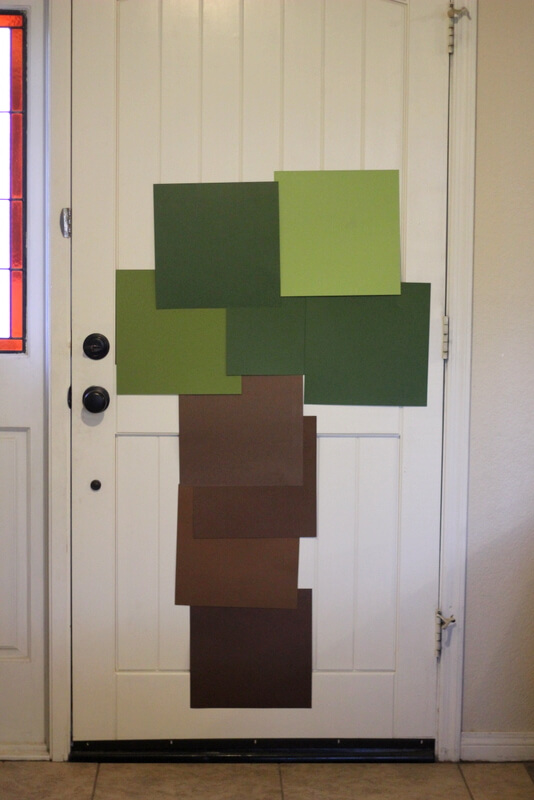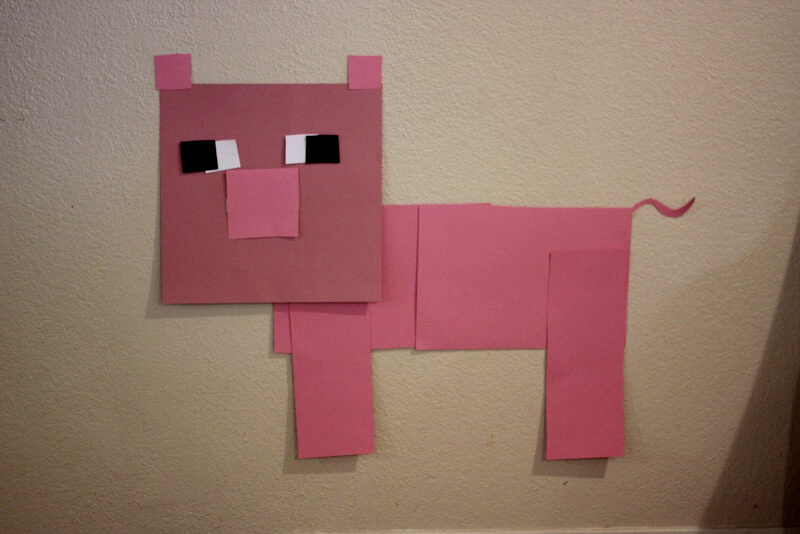 And finally, I'm sure you're wondering what kind of food we ate. We had exactly what she wanted. Steak, Potatoes, Salad (with tomatoes on the side), White Bread, Creeper Juice (Sprite), Fishy Crackers, and Cherry pie & Ice cream for dessert. Was it completely organic and healthy? Kinda. Read why we don't believe in eating perfect all of the time.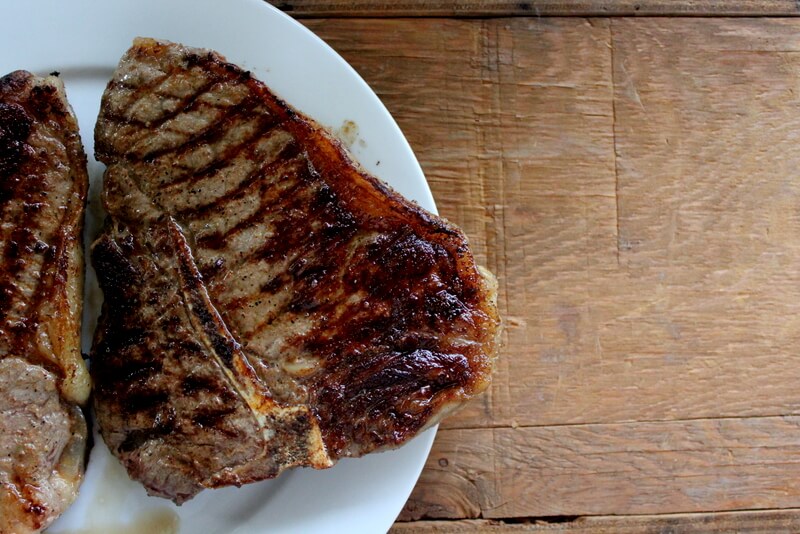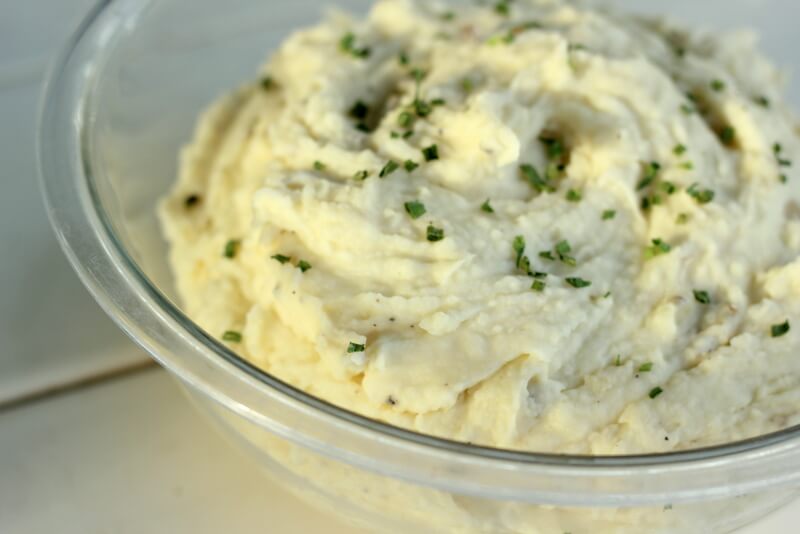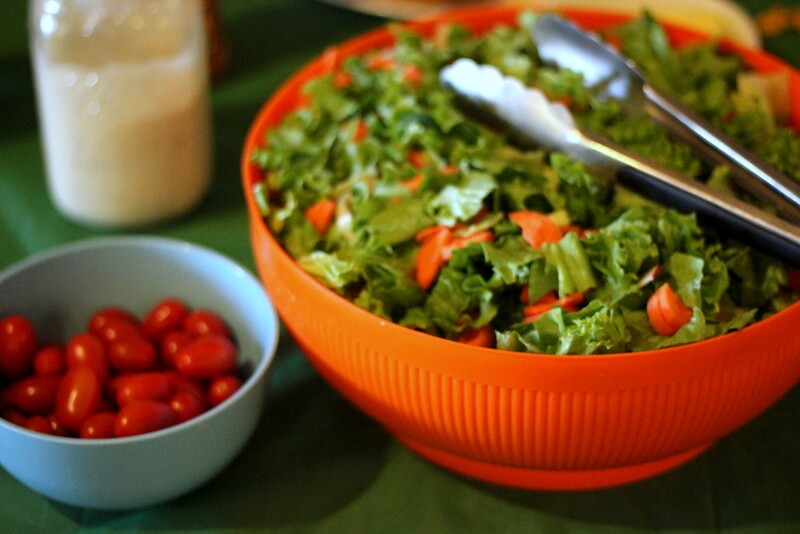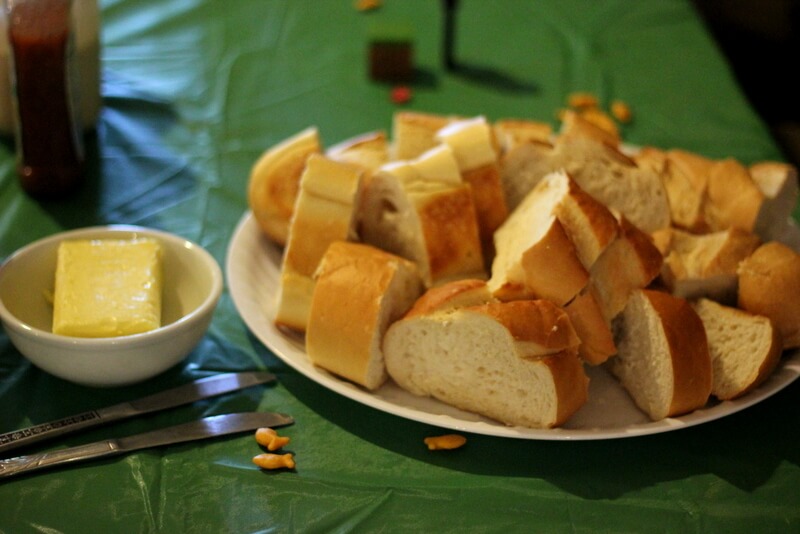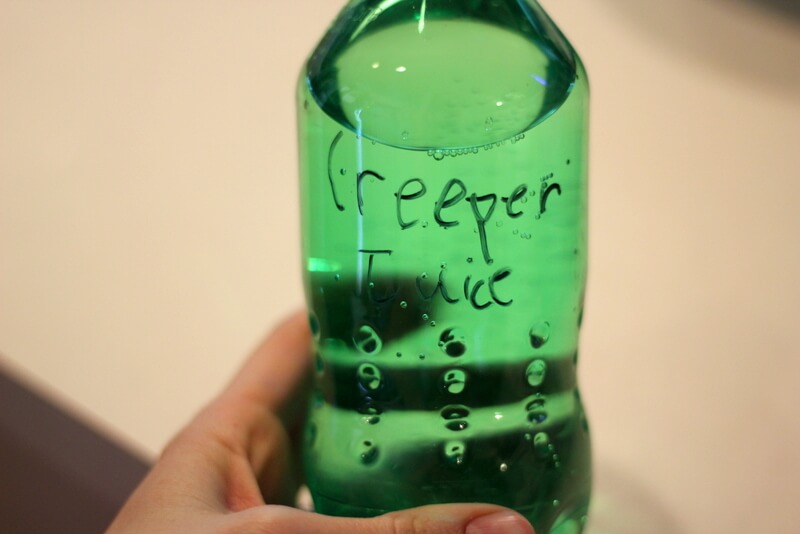 Listen Moms, I get it.
It sure can be tempting to make a perfectly decorated birthday party for our kids. But does it really matter? Do our kids need to see a perfectly color-coordinated table of goodies, with matching homemade decorations? Let's be honest, most of the time, the decorations are for us. Maybe they're to make us feel like we have a perfect home, or maybe they're just to give us a creative outlet.
Whatever the reason, if you are feeling stressed or pressured to have a perfectly decorated party the next time your kids have a birthday, just remember that this chick doesn't do that.
And it turns out PERFECTLY WONDERFUL anyway.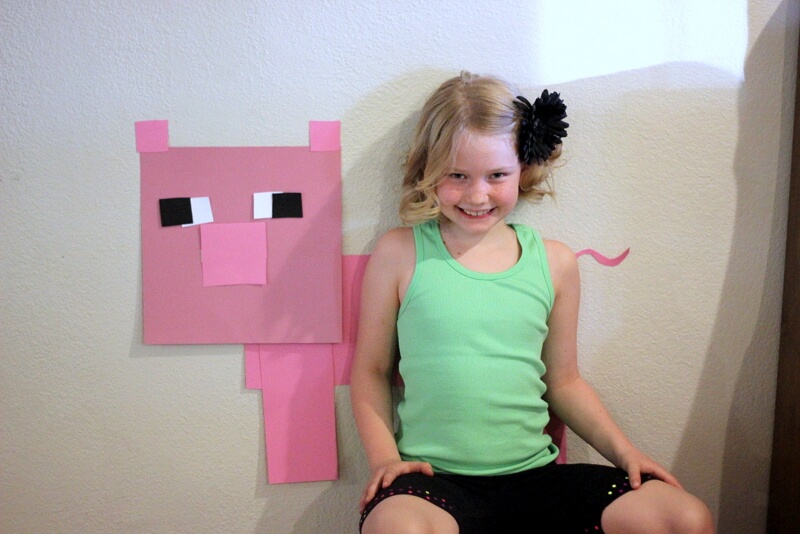 Party on, rock stars.