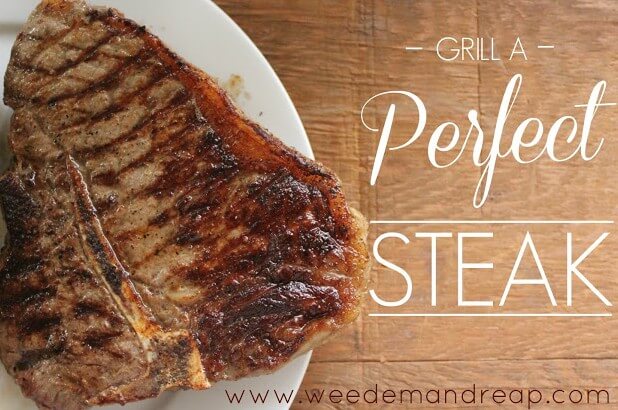 Happy 4th of July, my friends! It's gonna be one big BBQ extravaganza up in heyah! Steak is totes my fav, but I've just learned recently the tips to grilling the perfect steak. Ya'll will want to read this one…
We recently came into a big chunk o' beef. That is, to say, we bought a 1/4 of a grass fed steer in bulk. So, as you can imagine, we've got a lot a beef, especially some great cuts of nice juicy steak. The cuts of meat perfect for making some great steak are:
Porterhouse
Rib-eye
T-bone
Top Sirloin
NY Strip, or any other kind of steak with the word "strip" in it.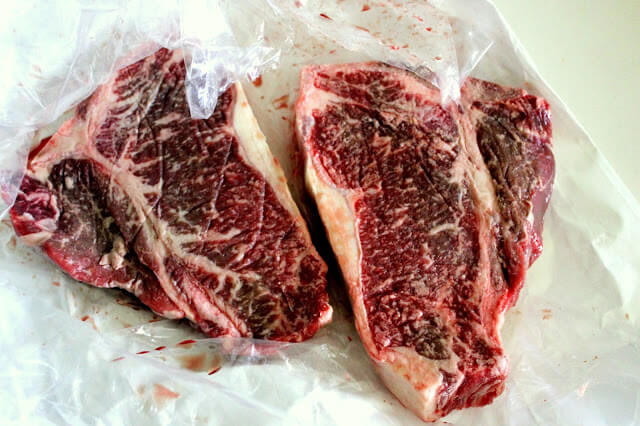 We used a rib-eye steak, which had a lot of marbling in it. Our grass-fed beef was finished on grain, which means we get the benefits of grass-fed beef, along with the tenderness that grain brings.
As far as seasoning goes, a good piece of meat only needs two things…..
SALT
&
PEPPER
.
(affiliate link)
Go for the good stuff, it's totally worth it.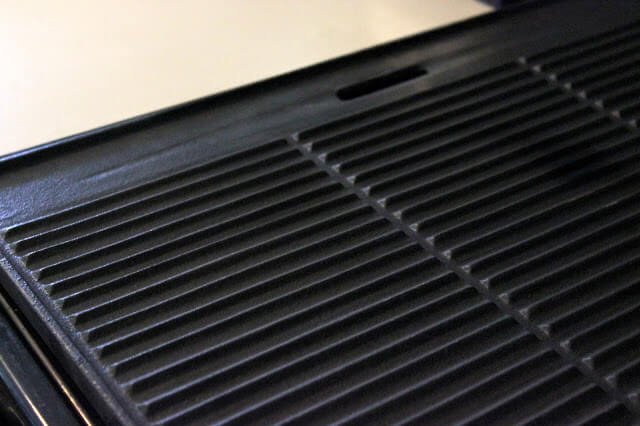 Start by gettin' your grill pan screamin' hot. Why? Because the best steaks are seared first before they are really cooked.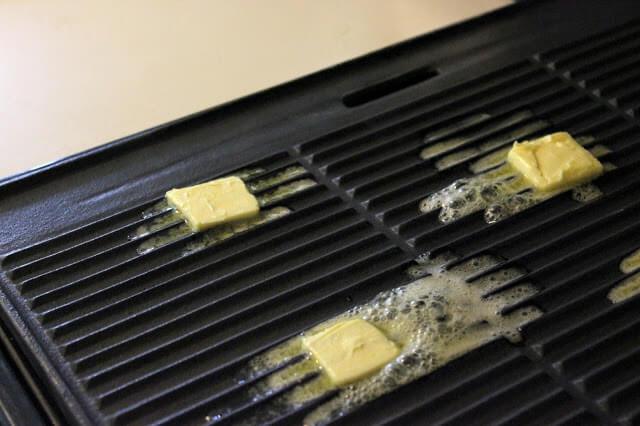 Throw some pats of
butter
on your grill and let it melt. Mmmm….steak and butter….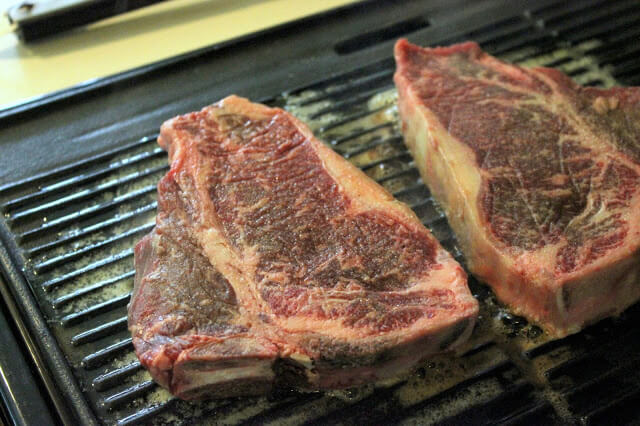 Lay your seasoned steaks on your grill and be sure not to move it around until a minute passes. Count the grains of salt on your steak, french braid your hair — whatever you do, don't touch 'em. After a minute, rotate them a bit to create some cool looking criss cross action. Let it cook for another minute.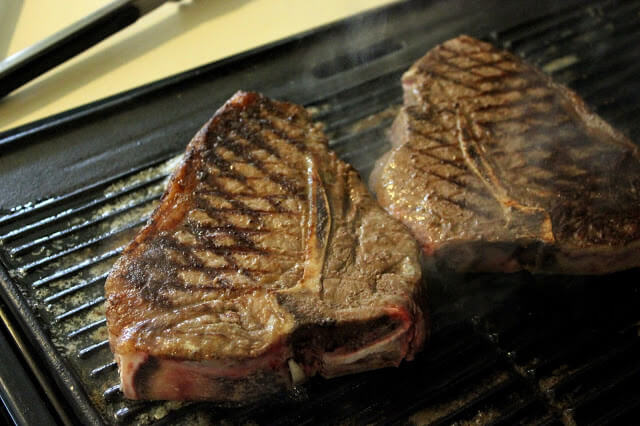 Now flip 'em over and do the same thing on the other side. After each side has been seared, lower the heat down to medium and just let them hang out until your desired cooking length. My husband basically likes it rare, and I like it well-done, so we settle for a happy medium at, well, medium. How can you tell your steak is done? Well, you can
snatch these handy dandy mini thermometers
,
(affiliate link)
or you can touch with your finger and palpate for firmness. A firm steak is well-done. Whatever you do, DON'T CUT INTO YOUR STEAK. Sorry to yell, but it's just that important.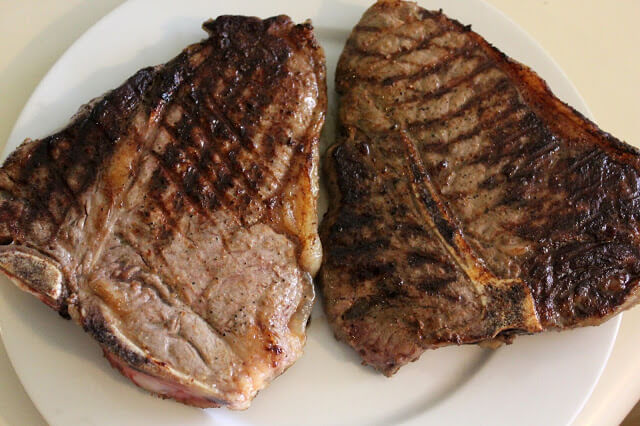 Let your steak chill out for five minutes or so. This let's the juices redistribute and make your steak that much more delicious! There you have it! Now, go enjoy your perfect steak.
p.s. Get excited about Monday's post about saving 50% by purchasing beef in bulk! It's kind of a big deal.