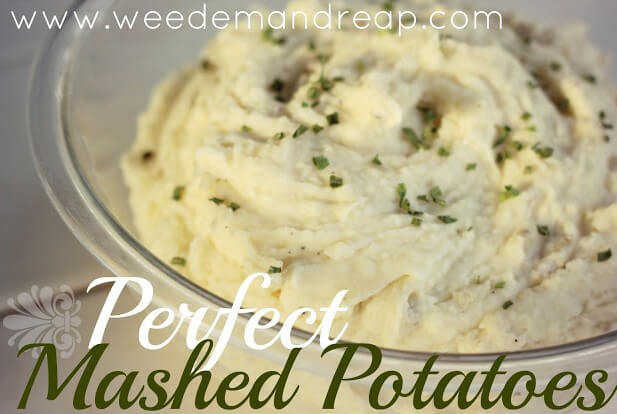 One of my favorite things about summer grilling are the side dishes. That's right, forget about that stuff grillin' over there, I'll just have a big heaping scoop of a side dish. My favorite side dishes are potato salad, baked beans, coleslaw, oh and these perfect mashed potatoes!
Creamy, buttery, smooth, & delicious…
Perfect Mashed Potatoes
7-10 roughly peeled potatoes — any variety will do
1 stick buttah (organic, if you please)
1 cup cream cheese (I love this brand)
1/2 tsp. onion powder
salt and pepper to taste
1/4 c. -1/2 c. milk – depending on how much it needs to be thinned out
fresh or chopped chives (optional)
Directions:
1. Peel (or don't peel) and dice potatoes.
2. In a big pot of salted water, boil potatoes 'till they are nice and soft and you can puncture them easily with a fork.
3. Drain potatoes.
4. Throw potatoes and rest of ingredients except milk either in a kitchen aid mixer, or do it in a bowl with a hand mixer. Blend until nice & creamy and add milk if needed. Sprinkle chives on top & enjoy!