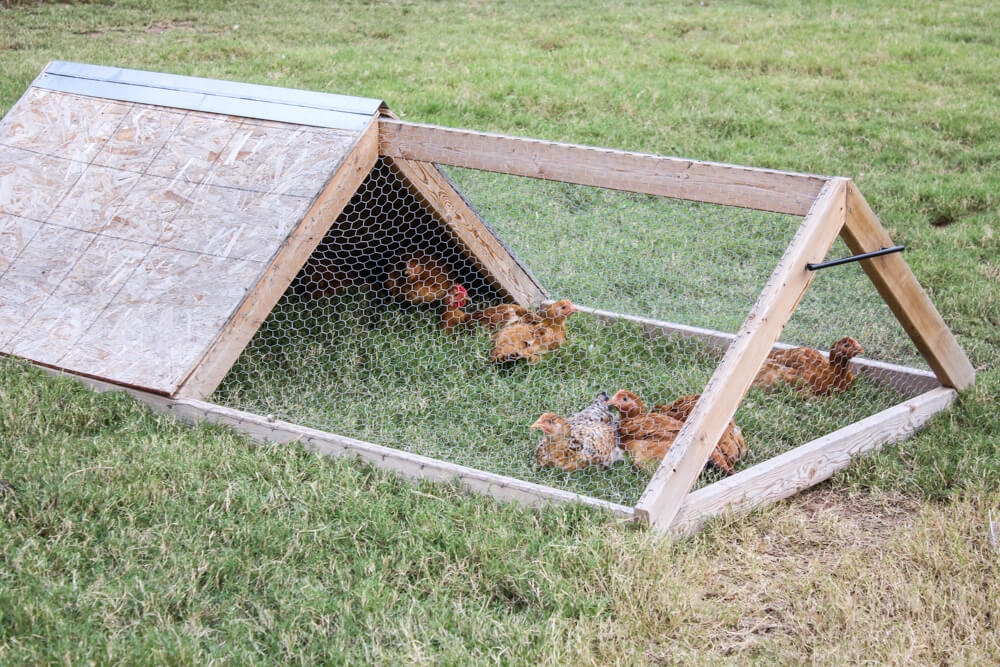 So you want to raise chickens for meat?
Good for you! Home-raised chicken meat is amazing, and truly a different food that what you purchase at the store.
I guarantee that you'll raise healthier and happier chickens if you raise them in a chicken tractor. You'll also reduce your feed costs and fertilize your yard at the same time.
Sound good?
We think so!
Raising meat chickens in a chicken tractor
I first learned about the chicken tractor method from Joel Salatin. He uses this process and has reaped the rewards of raising some of the best chickens for profit.
The concept behind a chicken tractor is to have an enclosure that you can move around to a new spot of grass each day. The chickens eat grass and bugs in addition to their diet of grain, and are able to stay healthier in general being moved away from their droppings. This method also fertilizes the grass for you and requires NO clean up. Pretty neat, huh?
Interested in seeing how a chicken tractor works? Check out the video below:
How to Build a Chicken Tractor
Joel Salatin recommends that one chicken needs somewhere between 1.3 to 2.4 square feet of living space. We built a 4×8 structure, which gave us 32 square feet total of space. We always start out with 20 birds, but typically lose a couple and end up with 18 or so birds by the end of the growing season.
4×8 (32 sq. ft.) chicken tractor
Holds 18-20 chickens
Supplies you'll need:
2x4s
Wheels
Plywood
Chicken wire or a heavier gauge wire (see below)
Hinge and latch for door
Handle (see below)
Instead of giving you exact instructions, I'll just show different angles of our chicken tractor so you can see how we made it and change the design according to your needs.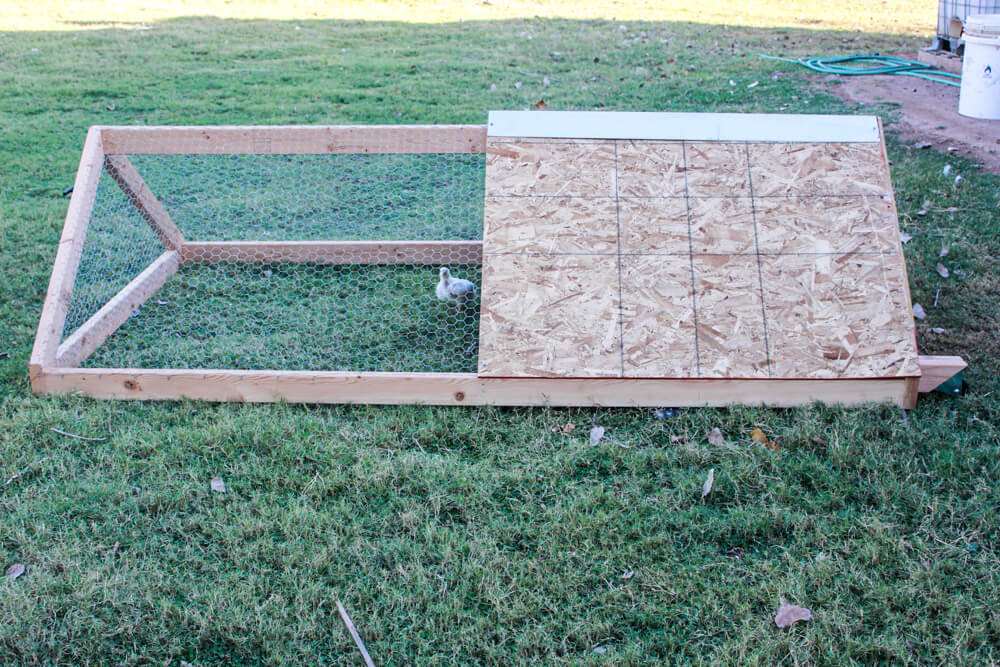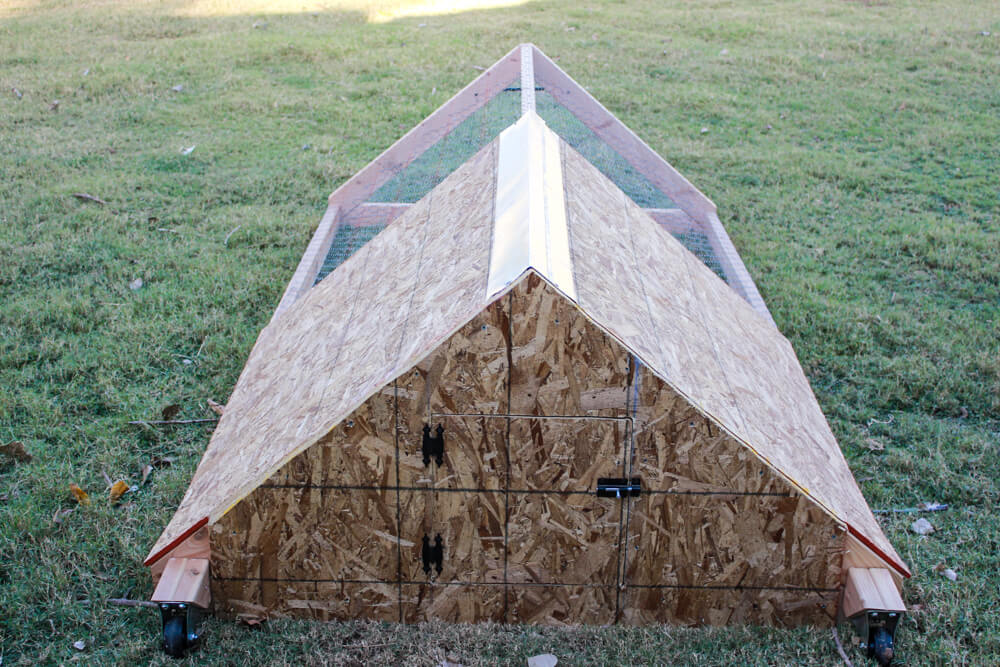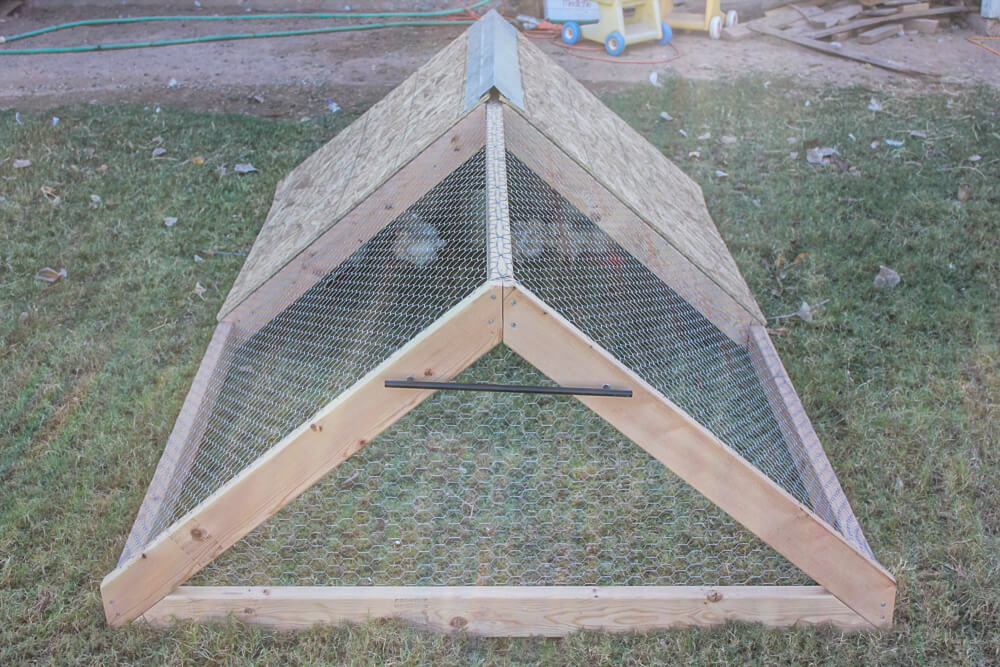 What we wish we had done differently when building our chicken tractor:
Used a thicker gauge wire instead of chicken wire. We didn't anticipate our baby goats would think this chicken tractor was a play thing. They climbed on the chicken tractor day & night until the chicken wire broke. Goat problems
The handle needed to be able to carry a lot more weight than we thought. We wish we would have just extended the top 2×4 out a bit more, then secured a simple handle to that out of a short 2×4 piece.
The door to the chicken tractor needed to be bigger. We should have gone for a rectangle-sized hatch door which would have made it easier to fit a grain feeder through.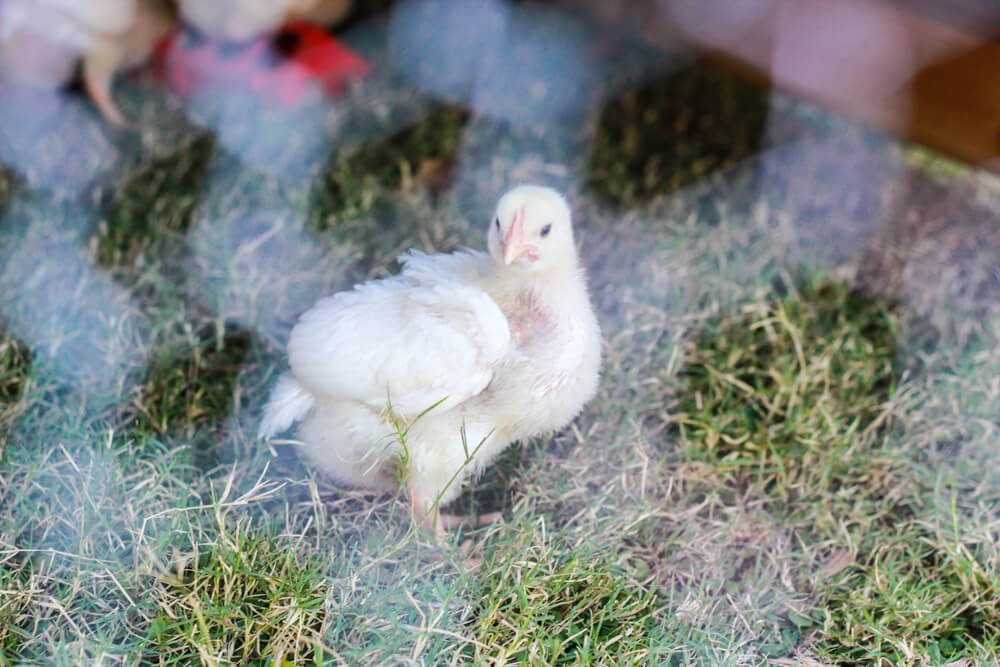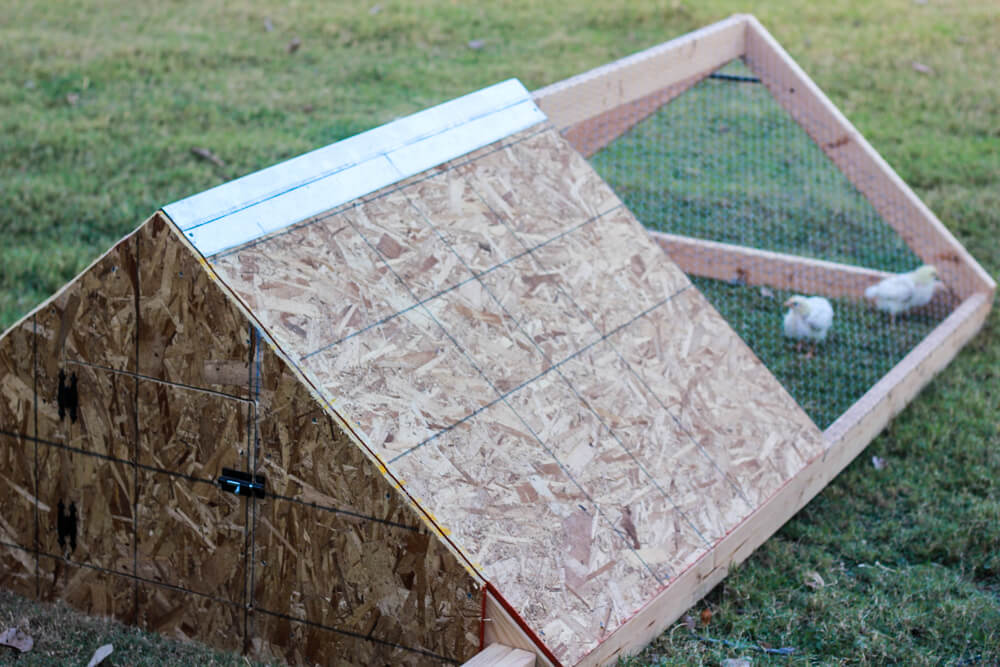 Ready to get started raising chickens for meat?
Check out my previous articles that share how we raise our meat chickens organically and holistically.