Today's post is all about unschooling resources!
When you start your homeschooling/unschooling journey, or even if you're just considering it, you need a master list of resources to help get you started! I've been working hard compiling this list for all of you!
What is Unschooling?
I recently wrote a post explaining what unschooling is, but here's a great quote to summarize for you…
When people ask, "How do you unschool?" My answer is that we follow our interests – and our interests inevitably lead to science, literature, history, mathematics, music – all the things that have interested people before anybody thought of them as "subjects". A large component of unschooling is grounded in doing real things, not because we hope they will be good for us, but because they are intrinsically fascinating. (source)
The Master List of Unschooling Resources
This is going to be pretty lengthy, so let's just dive right in, shall we?
UNSCHOOLING BOOKS:
As a parent, it's a good idea to start off with a good unschooling book. It really opens your eyes to this method of natural learning.

WEBSITES:
There are mounds of information on the internet about unschooling, you just have to know where to look!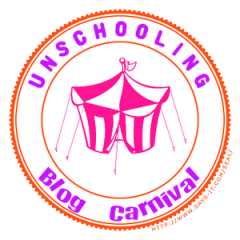 The Unschooling Blog Carnival is one-stop shop to read from many different unschooling blogs. It's a great way to see real life examples of others who have embraced the unschooling method of learning!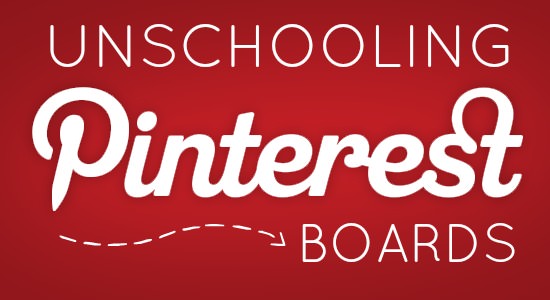 ONLINE SITES for KIDS:
Minecraft Homeschool – I can't say enough good things about this online Minecraft Homeschool. They have taken this popular game and turned it into an amazing way to learn about history! My kids finish their chores early each day just to be able to take their quiz and earn money to build their assignment for the week. Love it.
Typing for Kids – I really love this program and how fun they make typing for kids!
Starfall – Online learning and games just for kids!



Khan Academy – Their mission is to provide a free, world-class education for anyone, anywhere. All of their resources are completely free forever, regardless of whether you're a student, teacher, home-schooler, principal, adult returning to the classroom after 20 years, or a friendly alien just trying to get a leg up in earthly biology.
Open Culture – such a powerful collection of free learning resources, including a list of free online college courses, language learning, and so much more.
Schmoop – an exciting way to learn literature and history.
Self-Made Scholar – Free classes and resources for self-education.
Zinn Education Project – excellent resources for learning history, Howard Zinn style.
Coursera – free online courses.
Homeschoolers Guide to Getting Into College – it's not only possible, but very doable.
Free Rice – game for learning different subjects.
DVDS/MOVIES:
OUTSIDE ACTIVITIES:
CRAFTS/PROJECTS:
Read my other articles on Unschooling: