Choosing to homeschool. Yikes.
Milking goats. Butchering chickens. You guys have all known it would only be a matter of time before we went full weird and…HOMESCHOOLED! (dun, dun, dun). I've been mulling over this decision for over a year now. What has kept me from taking the plunge? Probably the same reasons why others hesitate to homeschool. I worried about the effort involved, if I'd have enough energy. I worried about mommy guilt, and if I'd feel a constant "I'm not good enough" feeling when it comes to educating my kids. I worried about removing my kids from their friends, about my kids turning into weirdos. And I worried about never having a break from my kids.
This is not a public-school bashing article.
Nope. Not gonna go there. Some people find that public school (or charter school or private school) works well for their kids. To that I say, "Cool beans, my friends."  Do whatcha gotta do. Go where ya' gotta go.
All I know is that for my children, school was making life lame and learning was becoming a chore. I'm not even talking about public school here. I'm talking about ANY kind of school.
Worksheets, homework, tests, reading groups, homework, book reports, math facts, cursive practicing, homework…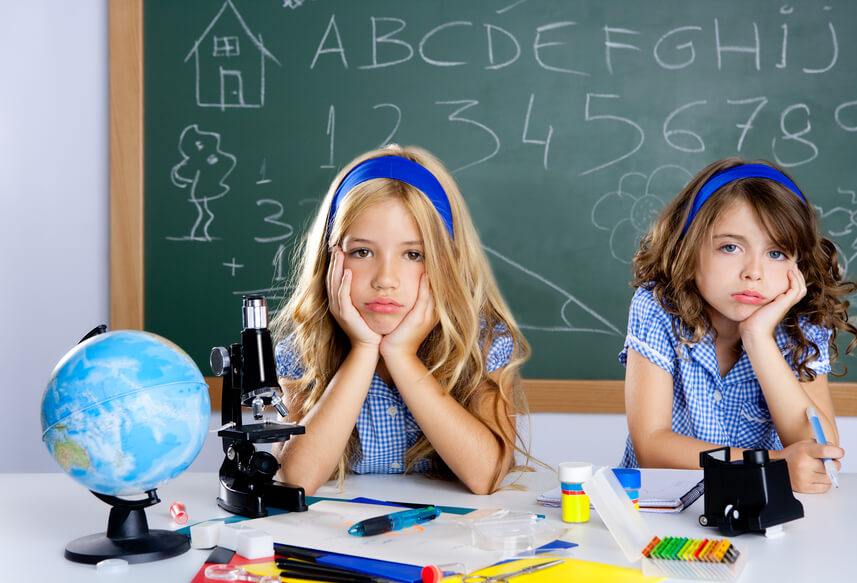 According to William Crain, Ph.D., a professor of psychology at City College of New York and the author of Reclaiming Childhood, "Kids are developing more school-related stomachaches, headaches, sleep problems, and depression than ever before." The average student is glued to his or her desk for almost seven hours a day. Add two to four hours of homework each night, and they are working a 45 to 55 hour week! (source)
Everybody is a Genius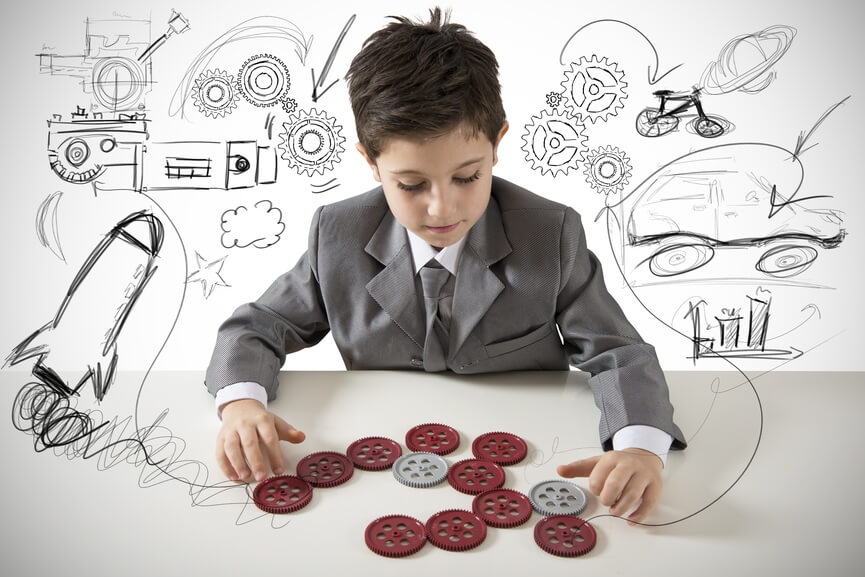 I can see it in my children & you can see it in yours. It's the part of them that makes them unique. They may not be the spelling bee queen or the star of the math fact club, but they're still geniuses. It may be deep down inside, it may be bursting at the seams, but it's there all right.
My son is the most obedient child you will ever meet. As a baby, I never had to child-proof the house. All I had to do was show him something once, tell him not to touch it, and I knew that he would never touch it. He loved all things animals and would spend hours reading non-fiction animal books. To this day he still loves animals. He knows practically every species of every animal. You think I'm exaggerating, but I'm not. Want to know which whale is the largest? Ask him. Want to know what kind of hawk has black-tipped feathers? He'll tell you.
At 6 years of age I was so excited to send him to Kindergarten. My big boy, all grown up! Now that I look back, I feel sad that I thought he was grown up at 6 years old. Or at least that I thought he was grown up enough to be away from home. His teachers were all kind and loving, but still, something was missing.
Unfortunately, because of his obedience & quiet nature, he has always been overlooked in school. He hated his assignments, failed tests, and struggled with homework. I knew that we needed to do something to save that inner genius inside of him.
My daughter runs on emotion. She wants to be the fastest, the smartest, and she wants to be recognized for it. School was like a game for her. A competition to be won. Unfortunately, she developed anxiety about "not being the best". She spent so much energy on getting recognition for her work, she never found a subject she loved. She needs to discover what is interesting to her, and learn it without the need for constant recognition from others.
Want to learn something? Be a child for a day.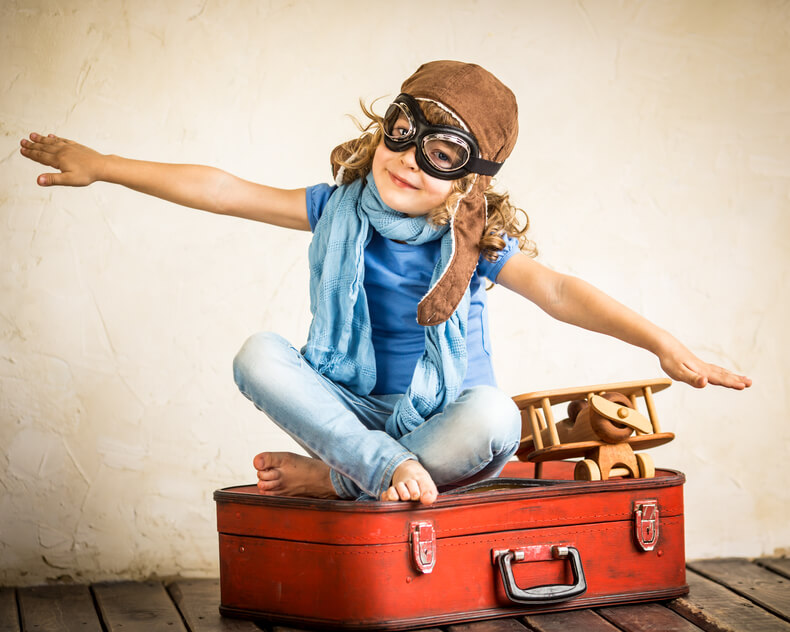 What I've found in some intense observation over the past year is that learning comes naturally to everybody. But there's a catch. Learning cannot be forced. Yes, you can teach all you want, but learning only happens if the learner chooses to learn. So how do we get the learner to choose to learn?
You stop teaching. In my experience, you let the child learn what they want to learn. And an amazing thing happens.
They Learn! They Explore! They Create! They Grow!
Think of how YOU learn. As an adult, what are you interested in right now? What are you reading about (either online or in books)? What are you talking about to your friends? What is on your to-do list?
Was it assigned to you? Were you forced to learn it? If no, then why do you bother?
I believe it's because this is the natural way we learn! 
When people ask, "[How do you learn]?" My answer is that we follow our interests – and our interests inevitably lead to science, literature, history, mathematics, music – all the things that have interested people before anybody thought of them as "subjects". A large component of [learning] is grounded in doing real things, not because we hope they will be good for us, but because they are intrinsically fascinating. (source)
Five years ago, I wanted to learn about health. I read like crazy, studied like crazy. I ate, drank & slept it. I learned all I could learn about how to reverse illness with food. That led to me starting a blog. That blog led to me finding like-minded friends. Those like-minded friends taught me more. The learning I was able to acquire led me to be able to help other people. This blog now provides a full income. And nobody ever forced or assigned me to do it. I simply let my natural learning lead me to my life's calling. And I LOVE it! Not for the income or for the number of followers, but because I am STILL learning every single day from my readers and friends, and I feel my inner genius coming out.
That, my friends, is what I want for my children. I want them to be so excited about an idea or an area of interest that they would rather study it than sleep. I want them to discover the world on their own terms (with the guidance of a parent) and let them discover their own inner geniuses.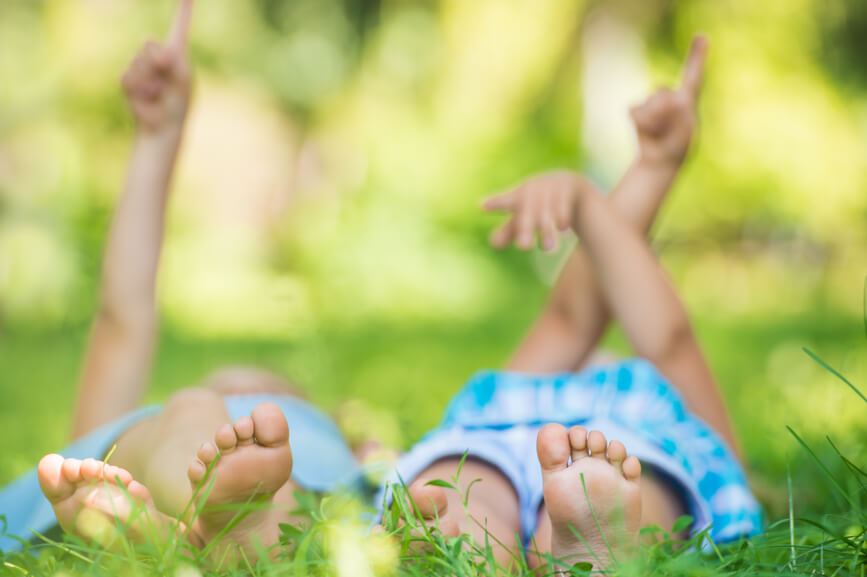 So, what kind of curriculum will we be using?
Aside from an Abacus math class (an Asian method of addition/subtraction/multiplication/division), we will not be using any kind of curriculum.
It's called unschooling, and it's a method learning that happens naturally. We decide on our "topics" of interest, and every week we explore those interests and learn along the way.
Our current topics of interest are vary widely, and I'll talk about those more in my "Unschooling Updates". Our very first day of unschooling produced some amazing natural learning experiences, and I'm excited to share them with you. It was easy, low-stress, and incredibly entertaining.



As far as the "SOCIALIZING" aspect goes, that's probably worthy of a full blog post, so for now I'll just say, we're good. We have a million gazillion friends and activities and I think these kiddos of mine will turn out just weird enough to be cool, but not too weird that you wonder if they've ever heard of deodorant.
Do I think homeschooling/unschooling is right for everyone?
I honestly don't have an opinion for any children besides my own. For us, this feels right. For you, it may feel completely opposite, and that's fine. Heaven knows as a parent you have to consider many factors when deciding what's right for you. As an official homeschooling parent, I can honestly say I ain't judgin' those who choose NOT to homeschool! Life's a journey, that's for sure, and we all have to find our own path.
For us, it's homeschooling.
Wish me luck, peeps 🙂
Read my other articles on Unschooling.