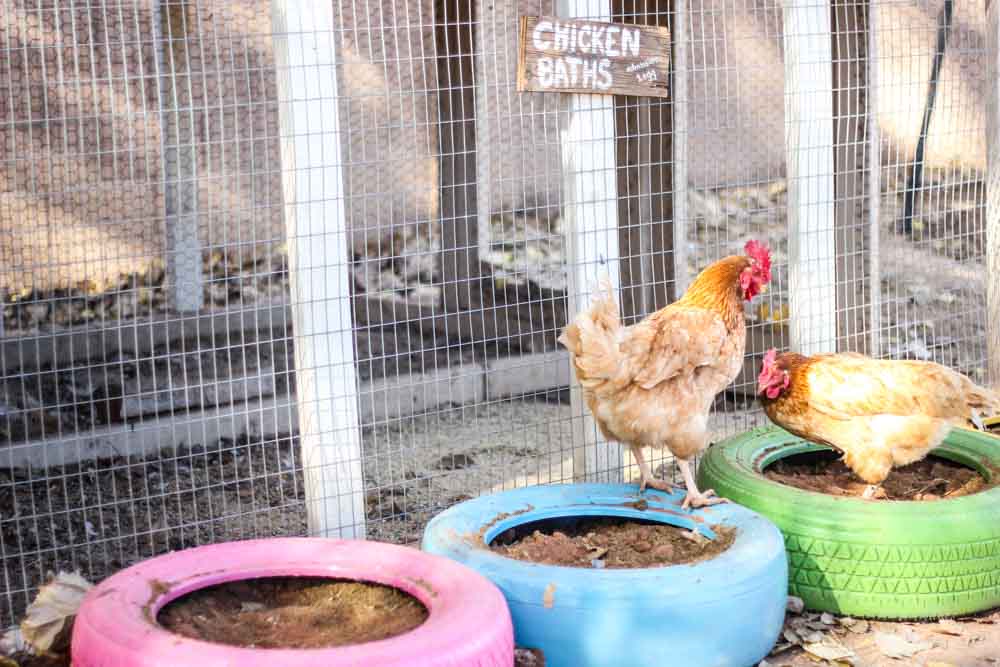 Chickens love dirt and they don't care who knows it.
It's called a dust bath, and for your chickens, it's the ultimate luxury. It also serves another purpose by keeping your chickens mite-free. There goes nature again. Fixing everything naturally.
Problem is, chickens create dust bath locations in places that cause more problems for you, the chicken owner. They dig holes for dust baths in the coop, or the run, or if you have really horrible chickens, right next to your back gate so new people who visit your farm get a nice slip n' trip.
Chickens. Scheming murderous plots against humans since, well…ever.
Repurposing old tires into chicken baths
The process is fairly simple and great for kids!
Step 1) Get your old tires (any tire shop will give them away for free) and place something under them to catch the overspray from the spray paint.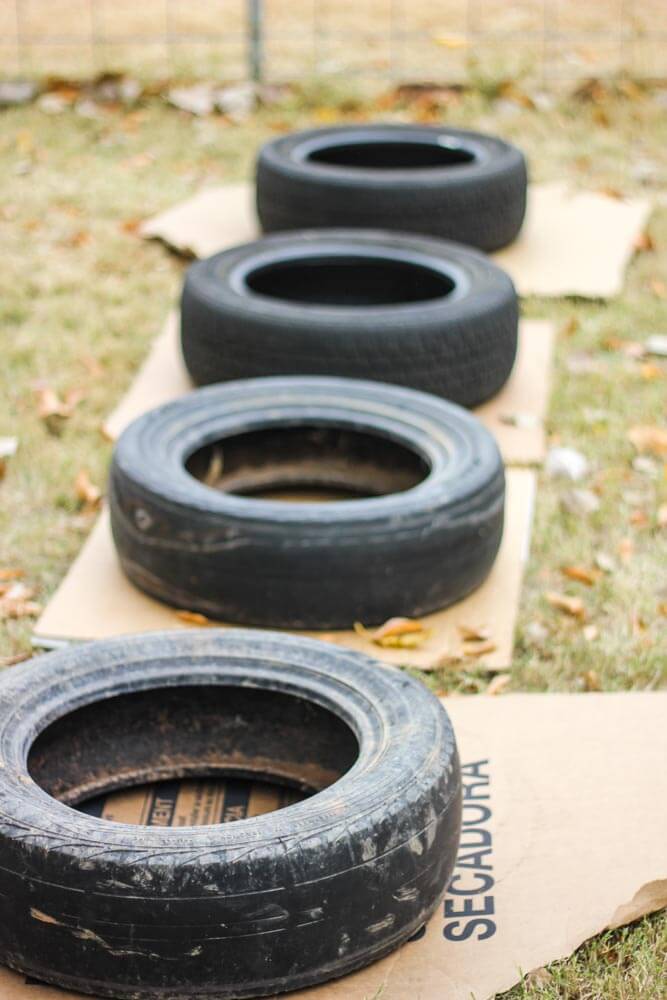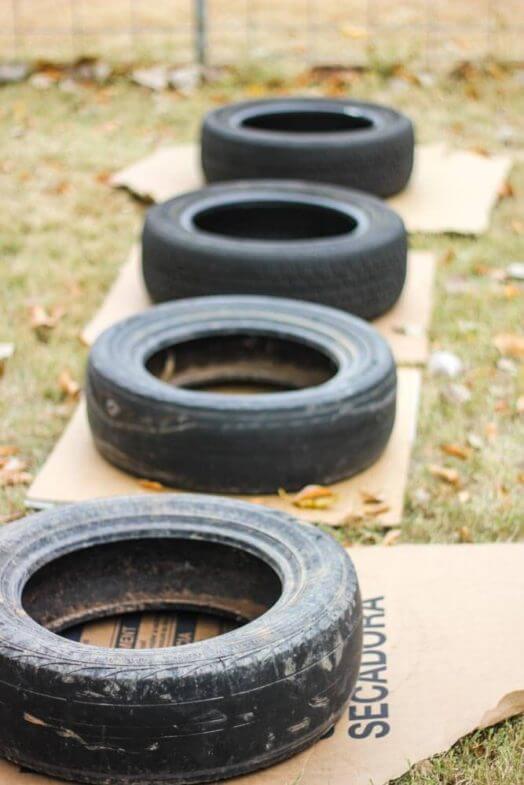 Step 2) Start a' spraying. One can of spray per tire should do it.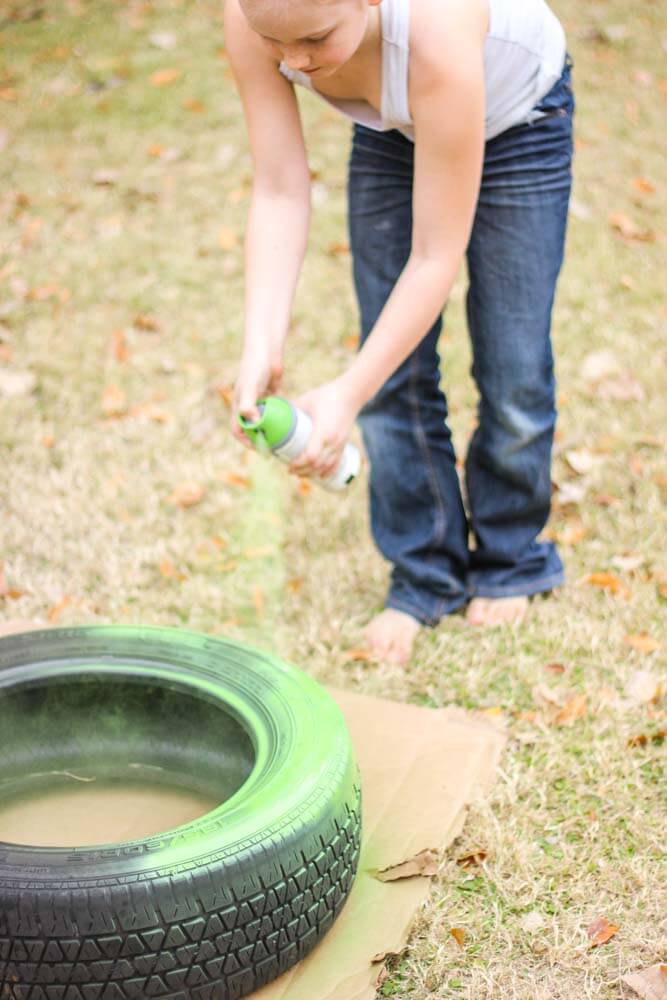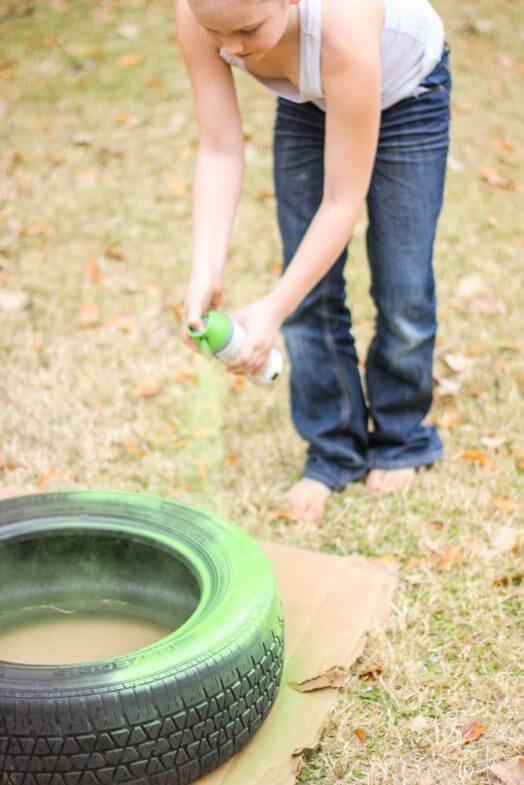 Step 3) Fill 'em with dirt and/or sand. Also, it's super important that you place a sign next to it. Otherwise, how would they know what they are?