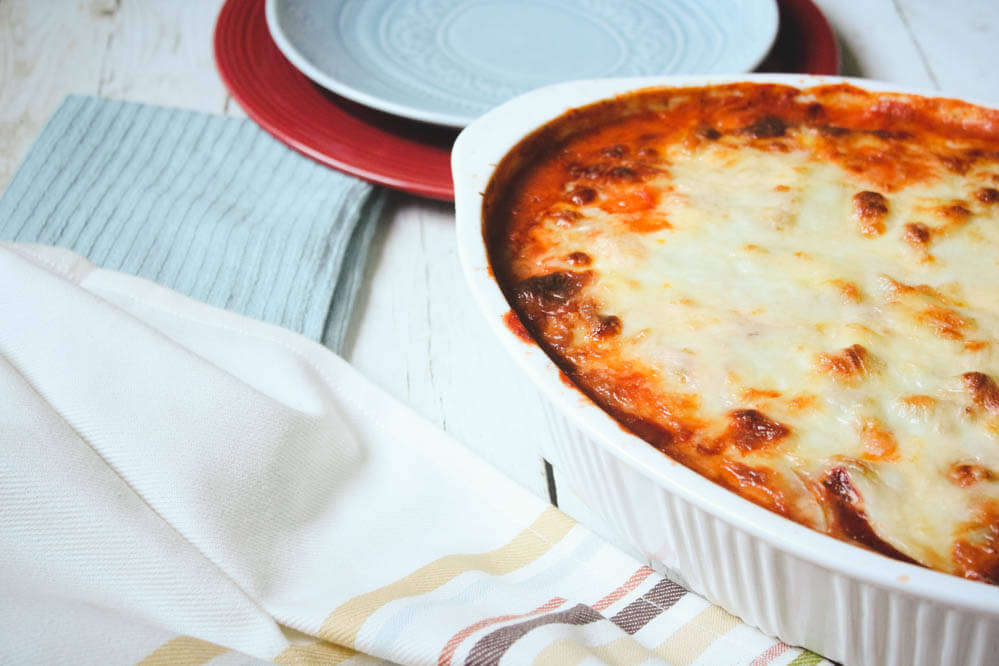 Zucchini. Cheese. Sausage. Tomato Sauce.
It's called dinner and it's coming to you with minimal prep work. Now that's my kind of meal! Don't be turned off by the zucchini in this recipe. It makes this dish fantastic!
When looking for healthier alternatives, we like to use things like organic jarred tomato sauce (we avoid canned food), pasture-raised sausage (we purchase pork in bulk and combine the ground pork cuts with this sausage seasoning here, and homemade mozzarella cheese (I make big batches and freeze it for up to 6 months).
What about healthy noodle options?
If you're into preparing your grains properly, you've probably run into the same problem as me when it comes to pasta. Sure, you can use sprouted flour and make homemade pasta, but what if you're runnin' late and want a quick option? For times like that, I like to use Einkorn pasta. Einkhorn is the oldest of old wheat, is grown in Italy where GMO's are non-existent, and is easily digestible, even if you don't prepare it properly. For spaghetti, baked ziti, and pasta salads, Einkhorn pasta is my go-to.
But what about lasagna noodles? There aren't a lot of options for us real foodies, and that's why I like to use zucchini noodles. They are a great noodles substitution and bump up the veggie power. My kids love this dish, so it's easily a great dish for for families!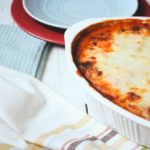 Easy Zucchini Lasagna
A quick lasagna made with zucchini instead of noodles!
Print
Ingredients
3

medium zucchinis

1.5

pounds

mozzarella cheese

(here's my homemade recipe)

3

eggs

2

c

ricotta cheese

1

pound

sausage

seasoned & browned
Instructions
In a small bowl, mix the eggs and ricotta cheese.

Brown sausage.

Layer in a 9x13 baking dish as follows; sauce, zucchini noodles, sausage, egg/ricotta mixture, mozzarella cheese. Repeat

Bake at 350 in an oven for 40-50 minutes until cheese is slightly browned on top.