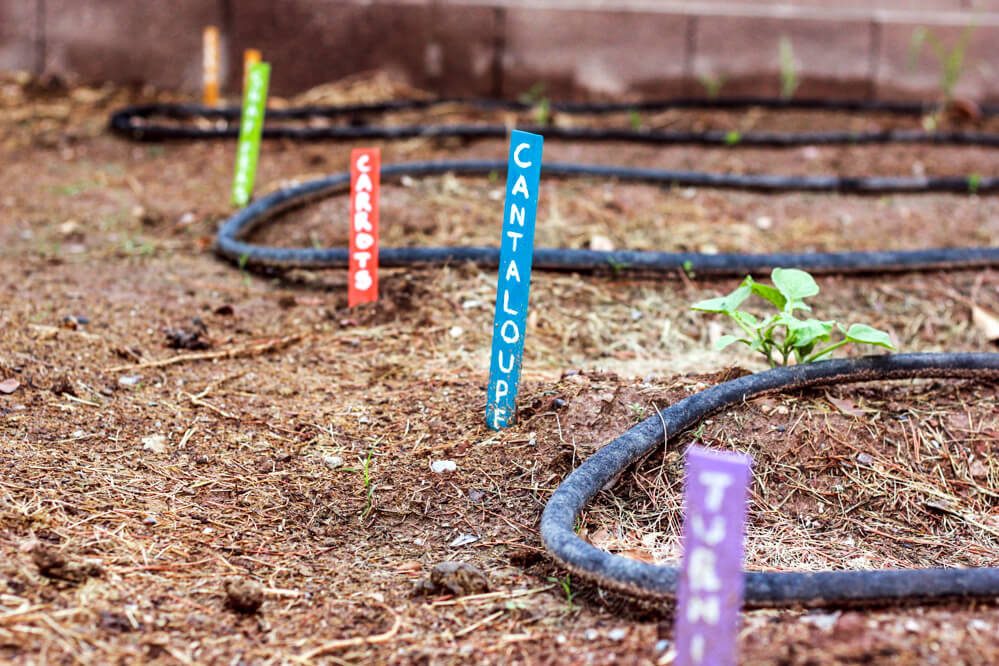 You've got an idea, and boy, it's a good one.
You want to be a gardener, and yes, it's going to be awesome! You're gonna grow squash, and corn, and big, juicy watermelons! You're gonna grow tomatoes! And long rows of carrots! You're even gonna grow some of that kale that tastes like feet. Oh yes, you are now a kale eater. Or at least you will be once you grow it.
You've got the plan down. You're going to take a trip to the local nursery and stock up on lots of vegetable seeds and starter plants and soaker hoses! You're going to get tons of bags of potting soil and compost to fill your cool new raised garden beds with, and SCREEEEEEEECH!
Wait a second, did I hear you correctly?
Did I hear you say 'potting soil'?
Hmmm, looks like you and me are going to have to have a bit of a talk. If you want to have a successful garden, you'd better listen to somebody who's done it wrong many a time. Gardening is tough, and let me tell you, you don't want to go to all of that work just to have your garden fail.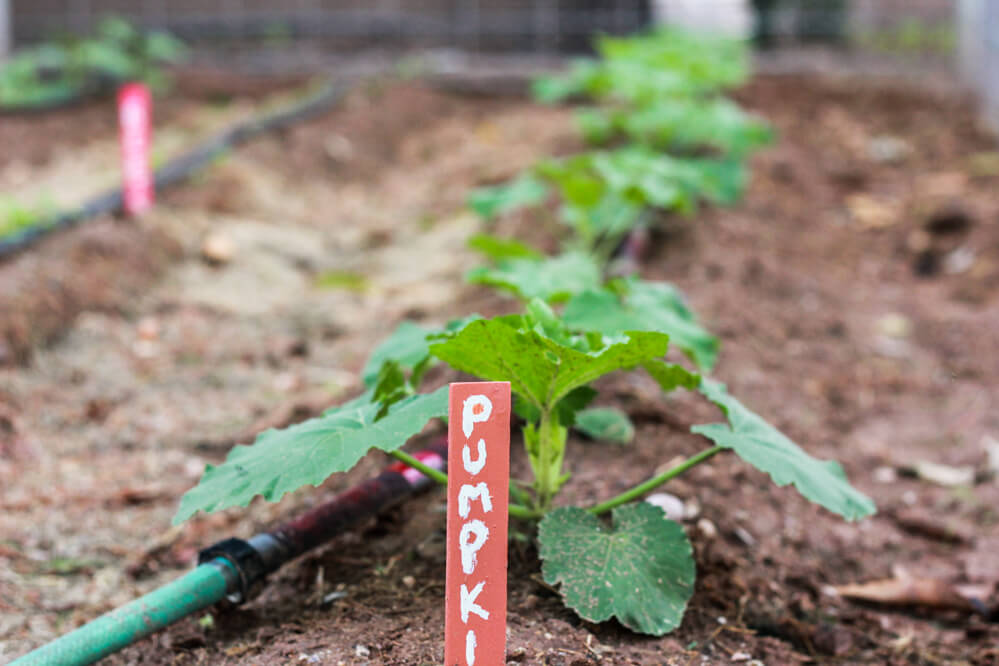 The biggest mistake beginner gardeners make is…
They plant in ONLY potting soil or compost. This is a BIG no-no.
I get it. That black soil is so pretty. It's all dark and light and fluffy. It makes you feel like a legit gardener, know what I mean?
The problem is, composted material is meant to only AMEND the soil, not be the SOLE soil. It's meant to work with the soil and provide nutrients over time. I know it can be easy to think, "Well, if *some* compost is good, then *more* is better!" But actually, the opposite is true.
When you plant in ONLY composted material (a.k.a. potting soil or other bagged soil), you'll have the following problems:
When you water, you'll notice that it doesn't really soak in but spills off to the sides.
After you water, you'll notice the soil drains too quickly. That means that it's soaking down into the ground before the roots have a chance to get a drink.
You'll notice after your seeds sprout, they'll look really adorable, but won't get any bigger than a couple inches. This is a result of the nutrients being locked up by the pieces of material or slivers of half-composted wood that's taking all that nitrogen.
Wherever you live, be sure to follow this ONE IMPORTANT STEP.
It is VITAL that you remember that NATIVE SOIL is crucial to your garden's success. The problem is, when you first start gardening, you'll hear things like, "Oh, our soil here is too clay-like. Just horrible for gardening." Or you'll hear, "Oh, we have too sandy of a soil, it just drains too quickly".
Don't listen to any of that nonsense. They don't know what they're talking about. Don't be hatin' on your soil!
What you need to know (and always remember, and possibly tattoo somewhere on your body) is that there are REASONS why your native soil is the well, the way it is. Think about it. Think about the weather where you live. Is it dry where you live? That's probably the reason why you have clay soil. Clay soil helps keep in moisture, which is critical to keeping plants alive. Is it humid where you live? That's probably why you have sandy or loamy soil. Sandy soil helps drain more quickly, preventing the roots from rotting.
So, what should you do when prepping your soil?
You should always, always, always, AMEND the soil. It really helps if you can get the soil thriving before you plant. There are lots of different things to mix in with your soil before planting, and honestly, they're all good and really just personal preference. Composted material is GREAT if you're wanting to plant in the next few weeks. If you have a few months to spare, then something as simple as cow/horse/chicken/goat/sheep manure is great. At first, this manure has too much nitrogen in it to plant in, but if you mix it with your native soil, and let it chill for a few months, it'll compost down on it's own, leaving you with a perfect place to plant.
Simple, right?
It really is! SO many people assume that they need to plant in a completely different soil than their native environment, but really, you've got half of the solution right in your back yard. All it needs is a little help, and you'll have the perfect place to plant. So whether you're planting directly in the soil, using some cool raised garden boxes, or you are planting in pots on your porch, heed my advice and you'll have a lush garden every time.