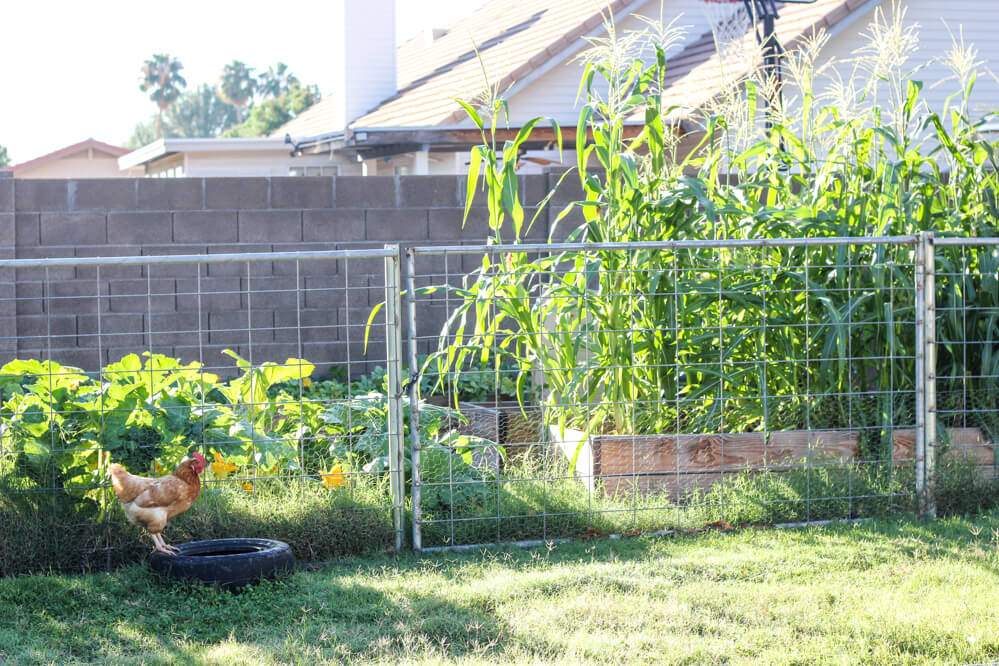 Have you ever wondered how people "did it" back then?
No, I'm not talking about hanky panky (git yer mind outta the gutter!). I'm talking about how they actually survived, without phones or stores or an app to tell you that your Amazon package was just placed on your doorstep? (Because who has time to walk to your door to check for new deliveries?!)
Seriously, though.
Have you wondered how our ancestors even survived with the huge responsibility of growing their own food?
I'd be all, "I'm SO tired of making dinner! Find something in the ice box…"

And my kids would be all, "Mom! But all that's in there are 3 pounds of butter and a sourdough starter!"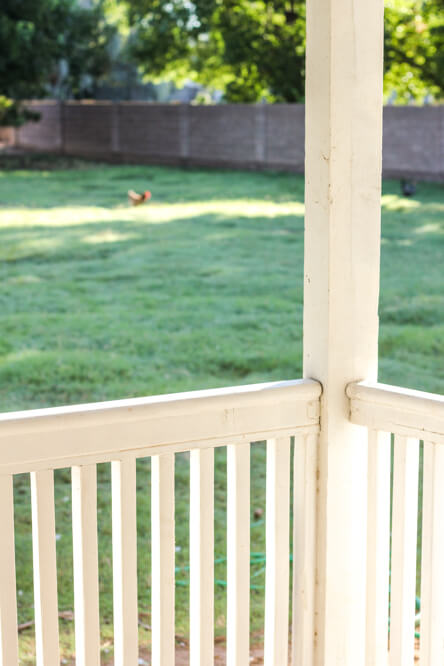 I used to be amazed at the thought of our ancestors growing their own food, but now, as we've lived the urban farming lifestyle for about seven years, I totally see how they did it.
They did it through SUSTAINABLE farming.
You see, the one thing that every hobby farmer thankfully discovers, is that SO many farming problems are taken care of when you own a variety of animals on the farm.
Sustainable farming is sustainable simply because you're caring for your animals the way nature intended. In a way, you're creating a mini-ecosystem right in your backyard.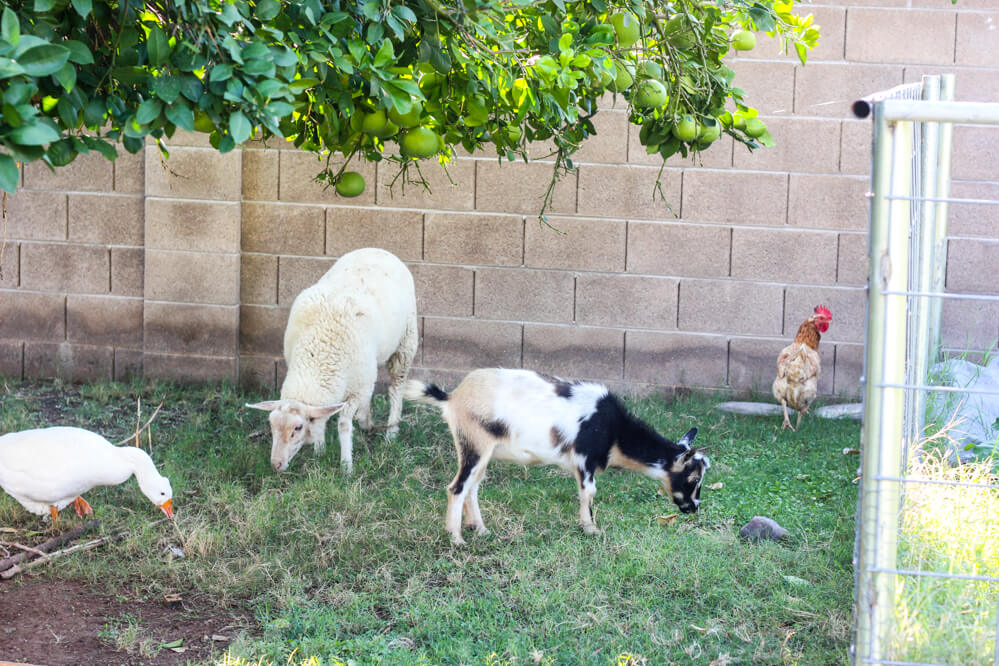 Here are four different animals, each allowed to roam freely on one acre, with their own unique purpose.
Goose – Her job is to eat the grass (she loves taking care of all the edges for me) as well as ants and other bugs. Her droppings will re-seed the grass naturally and because her droppings are high in carbon, they'll help increase the amino acid production. Which will, in turn, increase the protein content of our grass for our other animals. She also happens to hate everything in her presence, but what can you do? Gooses gonna goose.
Sheep – They are grazers, and can eat grass every day of their lives without complaint. Her droppings are high in potassium, which is the main nutrient plants need to grow. Without potassium, they can't properly utilize nitrogen.
Goat – They are browsers and will try to eat anything BUT grass. They'll take care of weeds, bushes, sticks, and even trim your trees if they can reach them! Their droppings are also high in potassium, being a ruminant animal (animals with a fermentation system for a stomach).
Chickens – Chickens are notorious for keeping your bug population down, and they love to eat grass too! Their droppings are high in nitrogen, which means that while it's great for the garden, it needs to hang out with some soil and break down for a few months before you apply it to plants.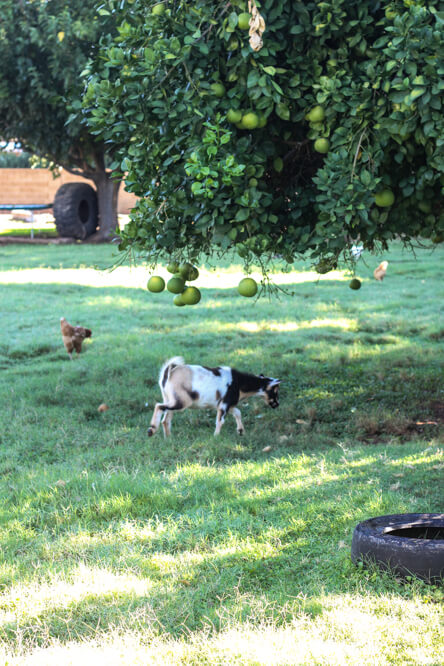 The home-grown fertilizer happens to be great for our new banana and mango trees we planted, as these aren't indigenous to Arizona and need a little help now and then to survive.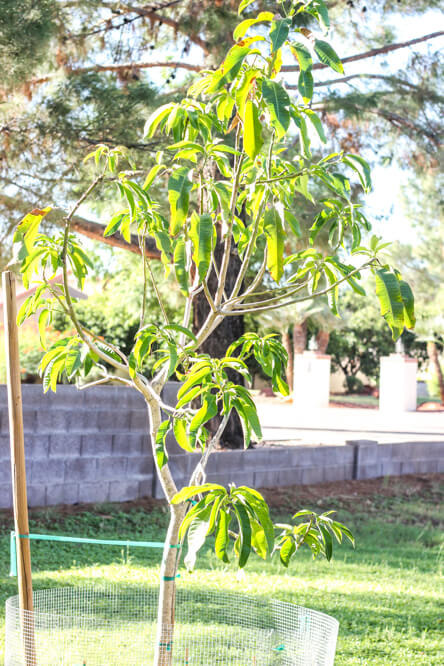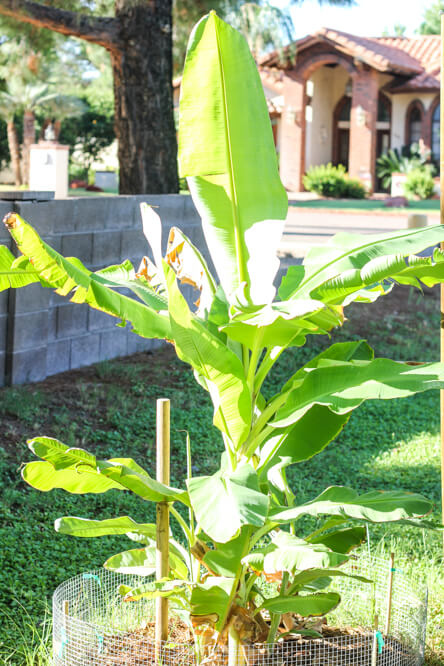 Did you know that a big downside to having fruit trees…
Is that the fruit drops to the ground and as it rots, will attract rats and other rodents? But there's no worries over here on our backyard farm! Our chickens and goose keep watch for us and devour the fruit that falls too early, taking care of the problem and saving us a chore to do.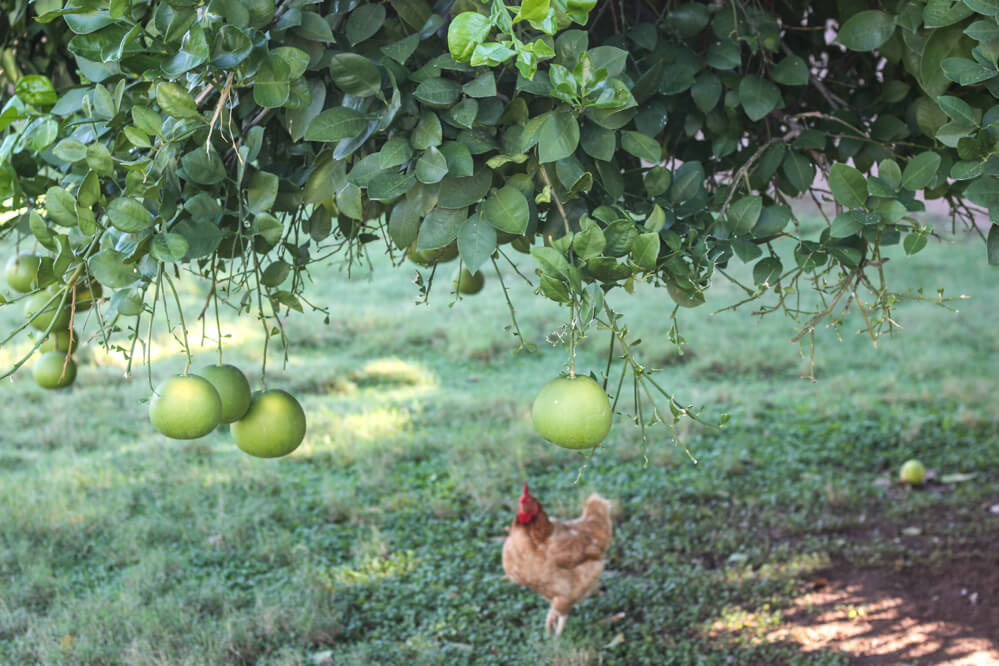 Having a garden means food for the entire household (animals included).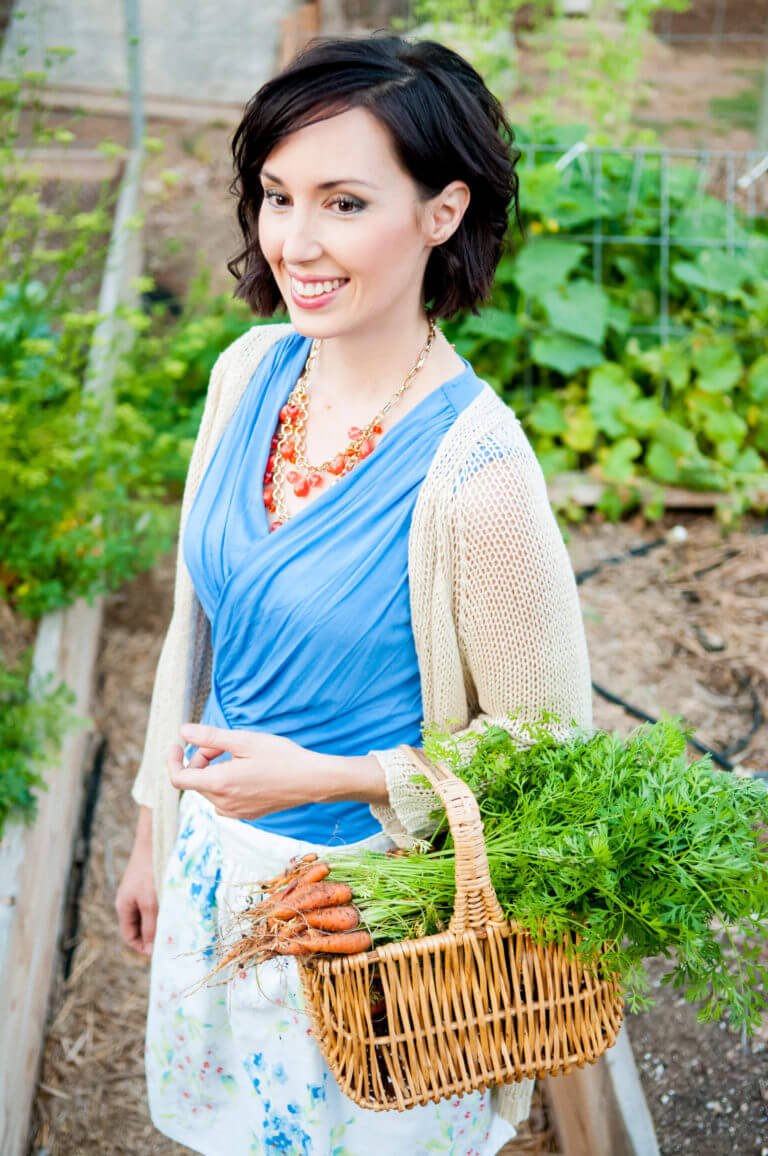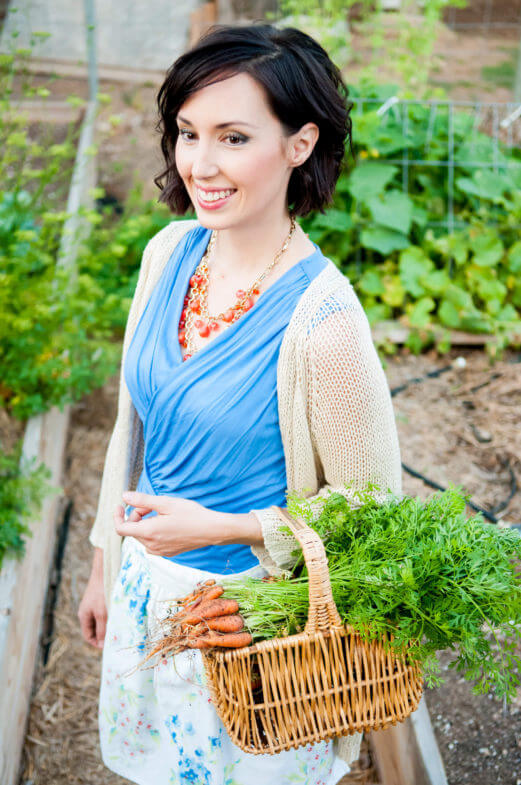 We'll eat veggies, and the animals will devour the stems & leaves.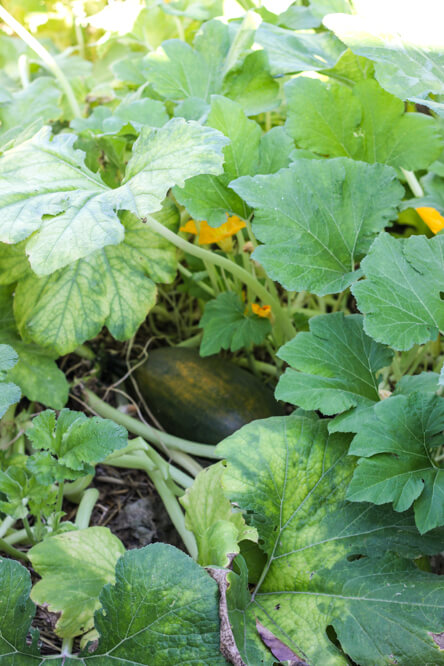 I happen to know a goat or two that's been eyeing these flowers.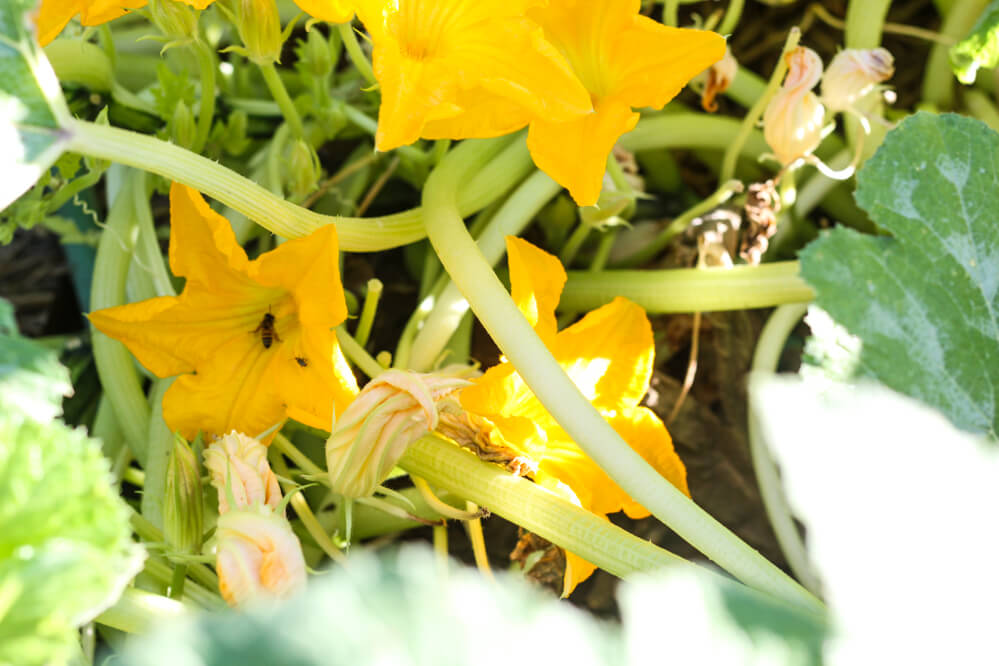 Every living thing plays their part on the farm, even the bees.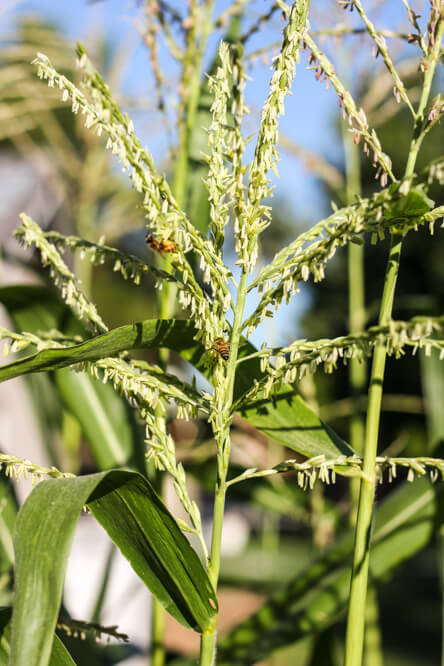 We haven't dove into beekeeping yet, so these are wild bees enjoying corn pollen without payment. This is another HUGE reason why we do everything organically on the farm. Organic gardening isn't just a fad. It's an effort to get back to the way it SHOULD be, and creating an ecosystem that is harmonious with nature.
It makes me feel good to know that these bees are collecting pesticide-free pollen, while at the same time, pollinating our corn (corn cannot grow without bees to pollinate them).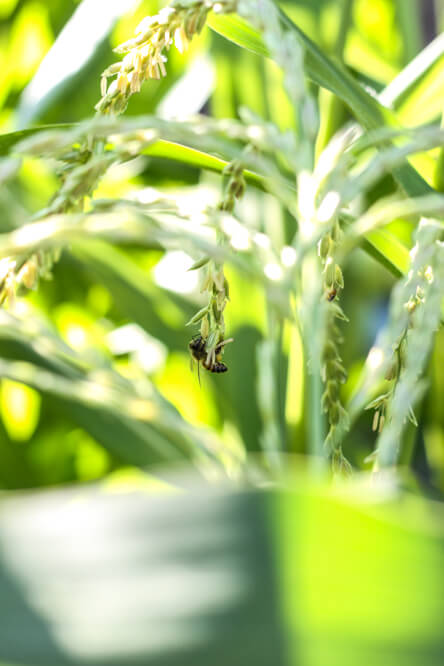 We let our animals experience motherhood because not only is it the most adorable thing in the world, it saves us the job and it produces healthier and well-behaved animals.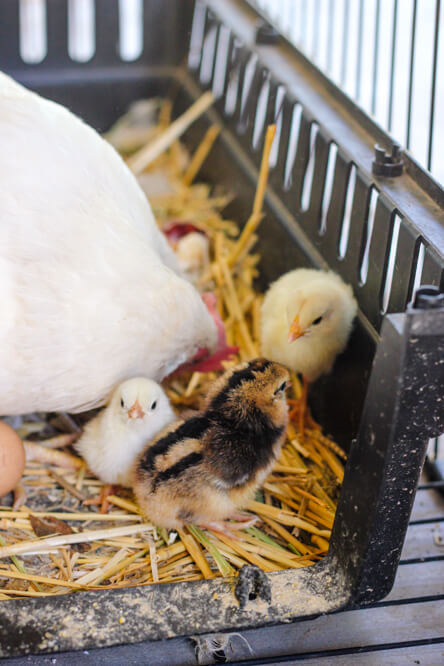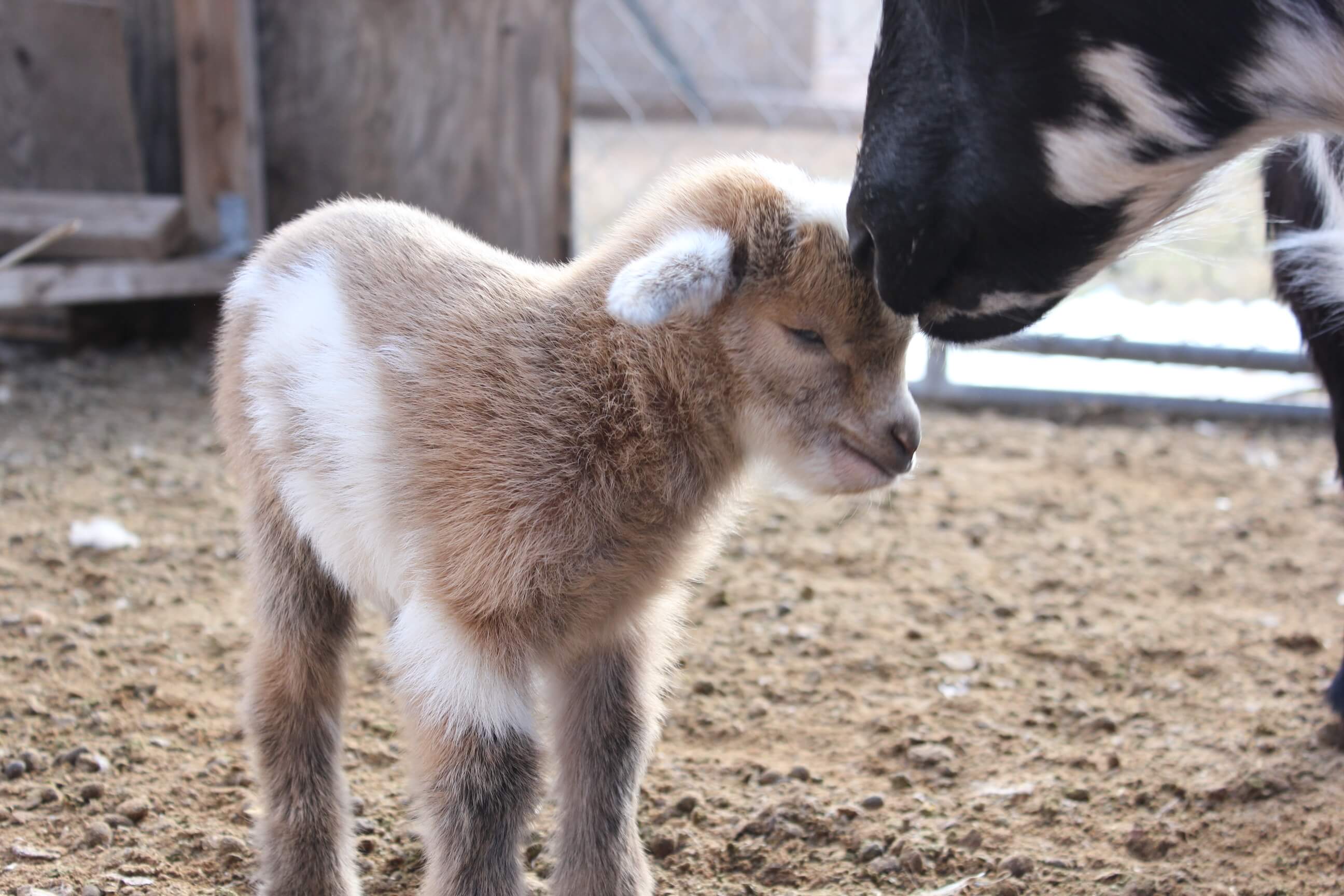 And each morning, as we gather eggs that have been laid dutifully from our free-range hens…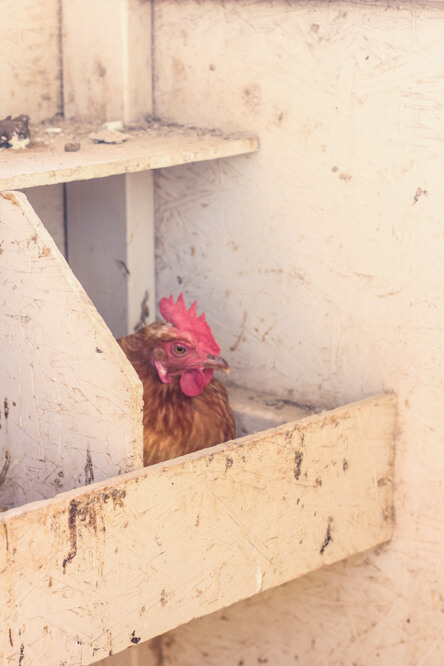 And as we obtain fresh-squeezed milk from our goats, with our tired eyes and disheveled hair…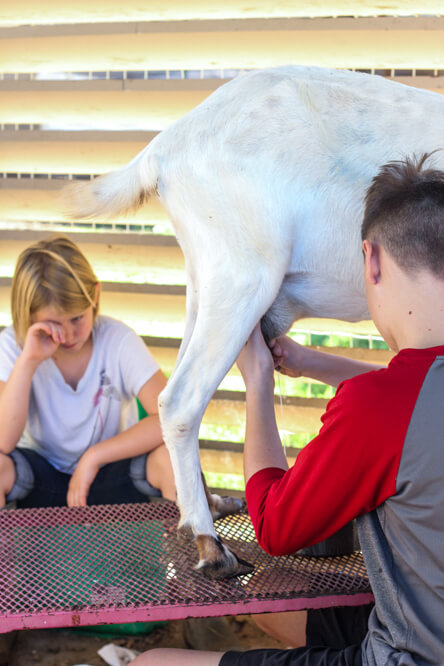 We get to experience a glimpse into farm life. Complete with happy goat smiles…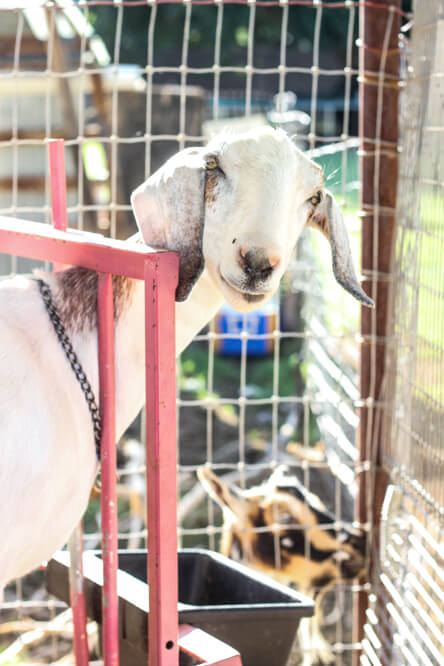 Majestic views…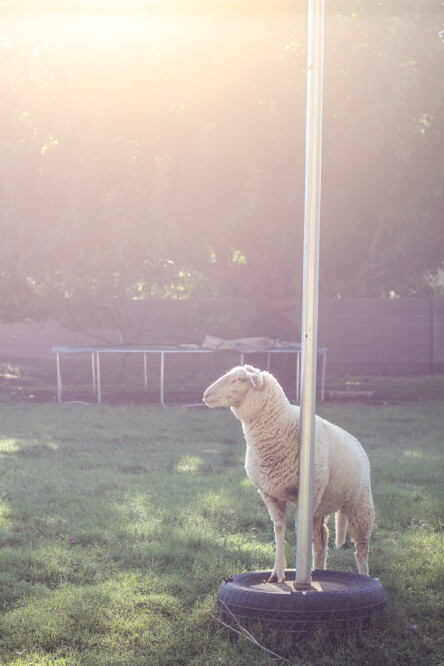 And happy animals.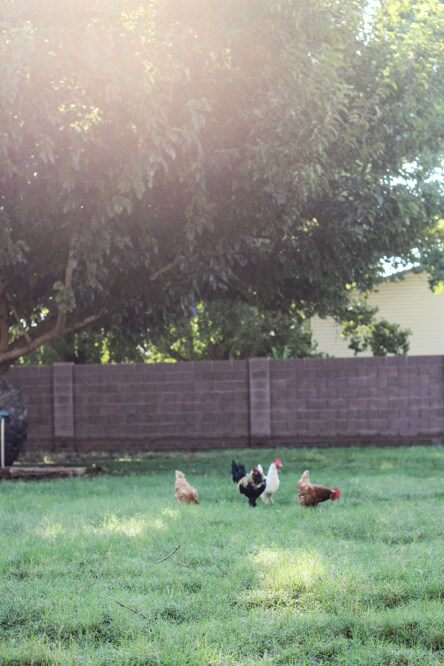 (Plus, a dog that insists on wearing a bow tie for a collar.)