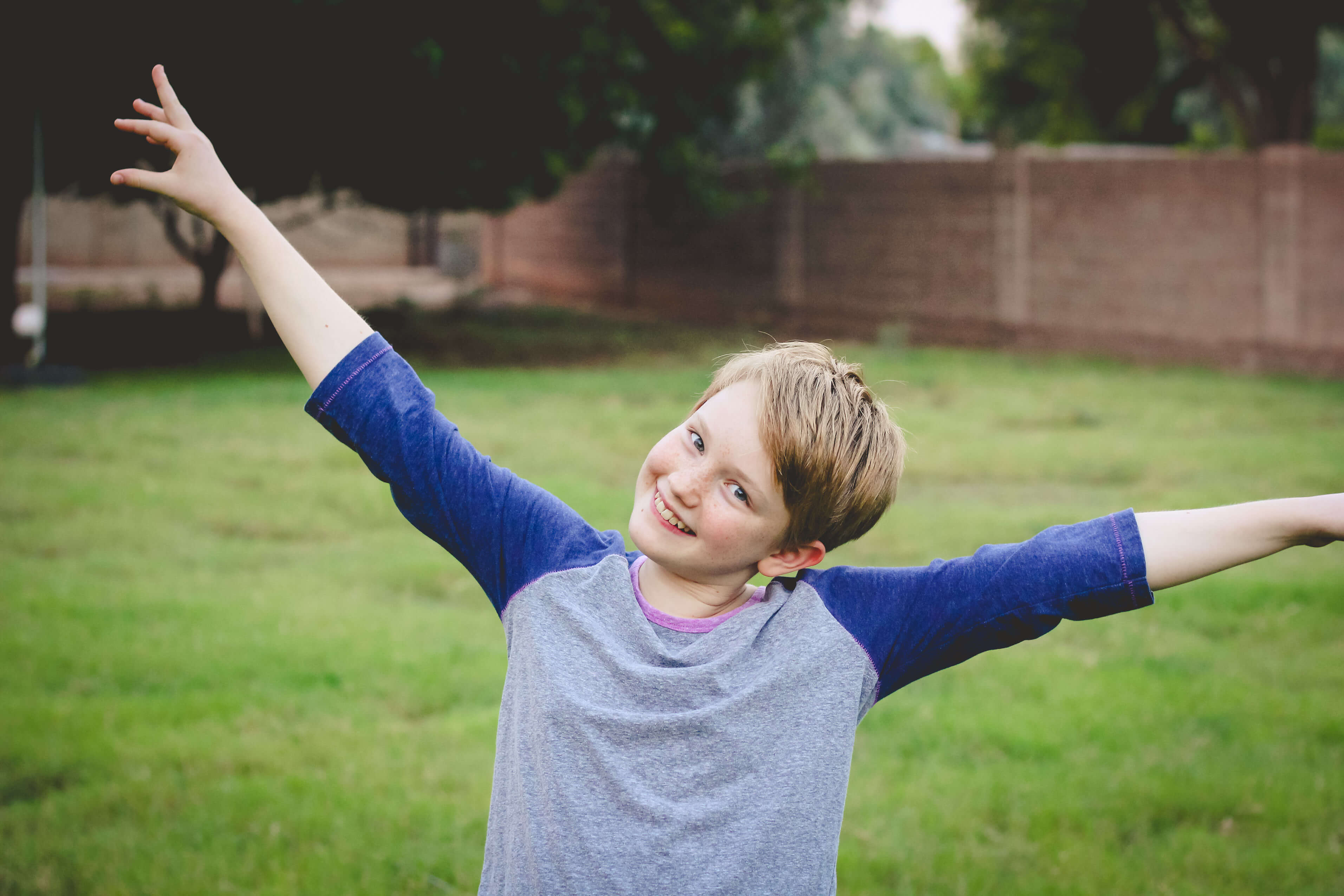 I'm not your typical homeschooling mom…
You won't find me planning this week's lessons or devoting an entire room of my house to homeschooling.
There's nothing wrong with that style, it's just not me.
If homeschooling has taught me anything, it's that you can't force yourself into the "perfect homeschooling mom" peg. You have to examine your talents and your weaknesses and be okay with it. Sometimes that means you will have a room dedicated to homeschooling or sometimes that means your classroom is on a picnic blanket in the yard. But that's what I love about homeschooling, the fact that there are so many styles and so many talented parents out there. I'm done comparing myself to others, and now I can honestly say I look at other moms and think, "Wow, that's a great way to do that. Maybe I'll incorporate that, maybe I won't. We'll do what works for us."
They say it takes a village to raise a child, but I think the most important part of us village members is to support ALL PARENTS and THEIR CHOICES instead of pointing out ways they could raise their child better.
Consider me part of your village. I support your choice to homeschool, to public school, or to unschool your child. I believe if we can just push judgement aside and allow parents to actually parent without guilt, amazing things could happen.
Homeschooling guilt is real, ya'll.
I didn't always have the ability to not compare myself to other homeschooling moms. Homeschooling really brings out the insecurities within yourself. We wonder if we're going to screw our kids up, we wonder what people think, and we wonder if we have what it takes to actually produce a capable adult.
For those of you who studied all sorts of curricula , and felt overwhelmed, let me share with you what we've done for our homeschool curriculum that's a little more easy-going for ya'.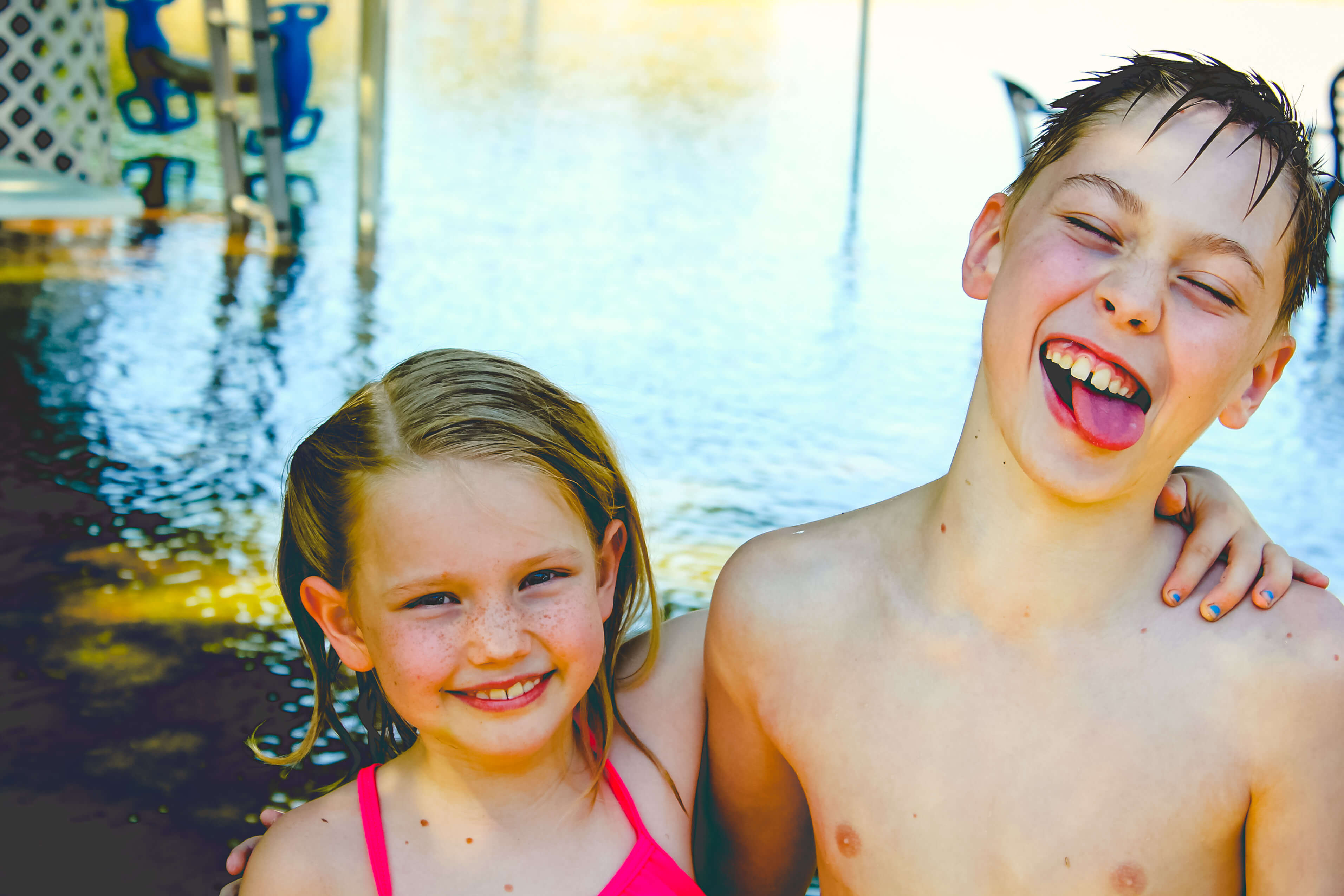 Our Homeschooling Beginnings
Initially when we started to homeschool, we chose unschooling. I loved the idea of child-led learning, mostly because my son was such an avid science buff and at a young age could sit through hours of lectures or documentaries about the biology & history of different species of animals. He would get in trouble in school for reading a science book about endangered animals when the assignment was to read the Magic Treehouse series, which he was incredibly bored with. His love of learning and his ability to absorb information and memorize it was contagious for the whole family, so you can see why unschooling really worked for us in the beginning years. It was a great detox from sitting in school and being told what to learn. The kids had the freedom to learn whatever they wanted, and they ran with it. We spent time exploring, researching, experimenting, and doing what 8 & 10 year olds love best — experiencing life. We also were able to put home & farm projects into learning — so it was a win-win on all sides.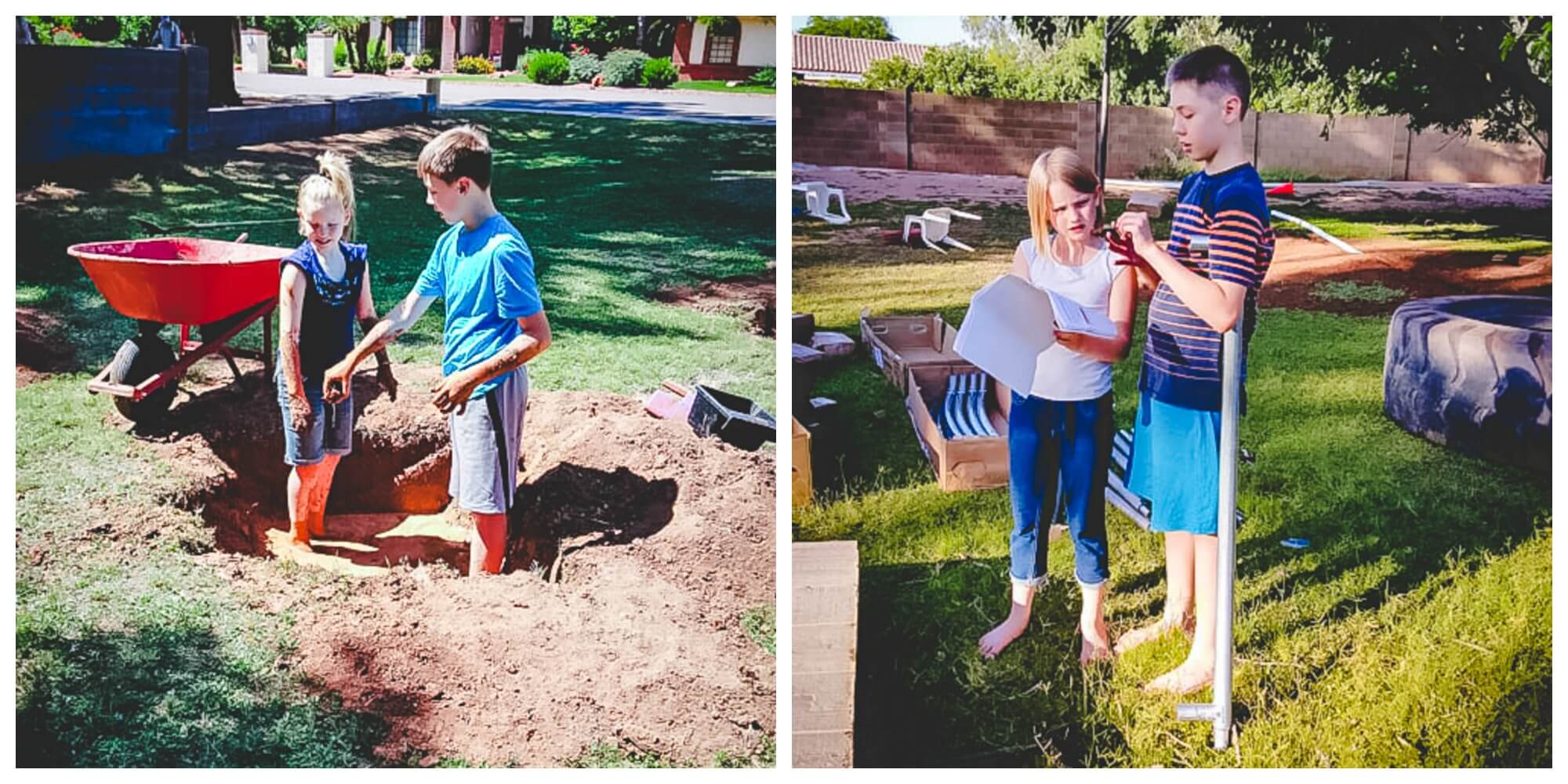 As they got older, however, we noticed some gaps in their schooling. Their writing was below what you'd expect at that age. Initially it didn't concern me because I held fast to the unschooling belief that they would eventually learn it. But, what convinced me to try an English curriculum was the creativity behind a certain method that taught writing in an incredibly fun way. This method was EVERYTHING to us. In the span of a few months, they went from barely being able to write a grammatically-correct paragraph, to full stories, rich with creativity and the flow of a high school paper. This showed me that there can be a good balance for us easy-going families. And today we have a mix of child-led learning & homeschooling curricula that we love.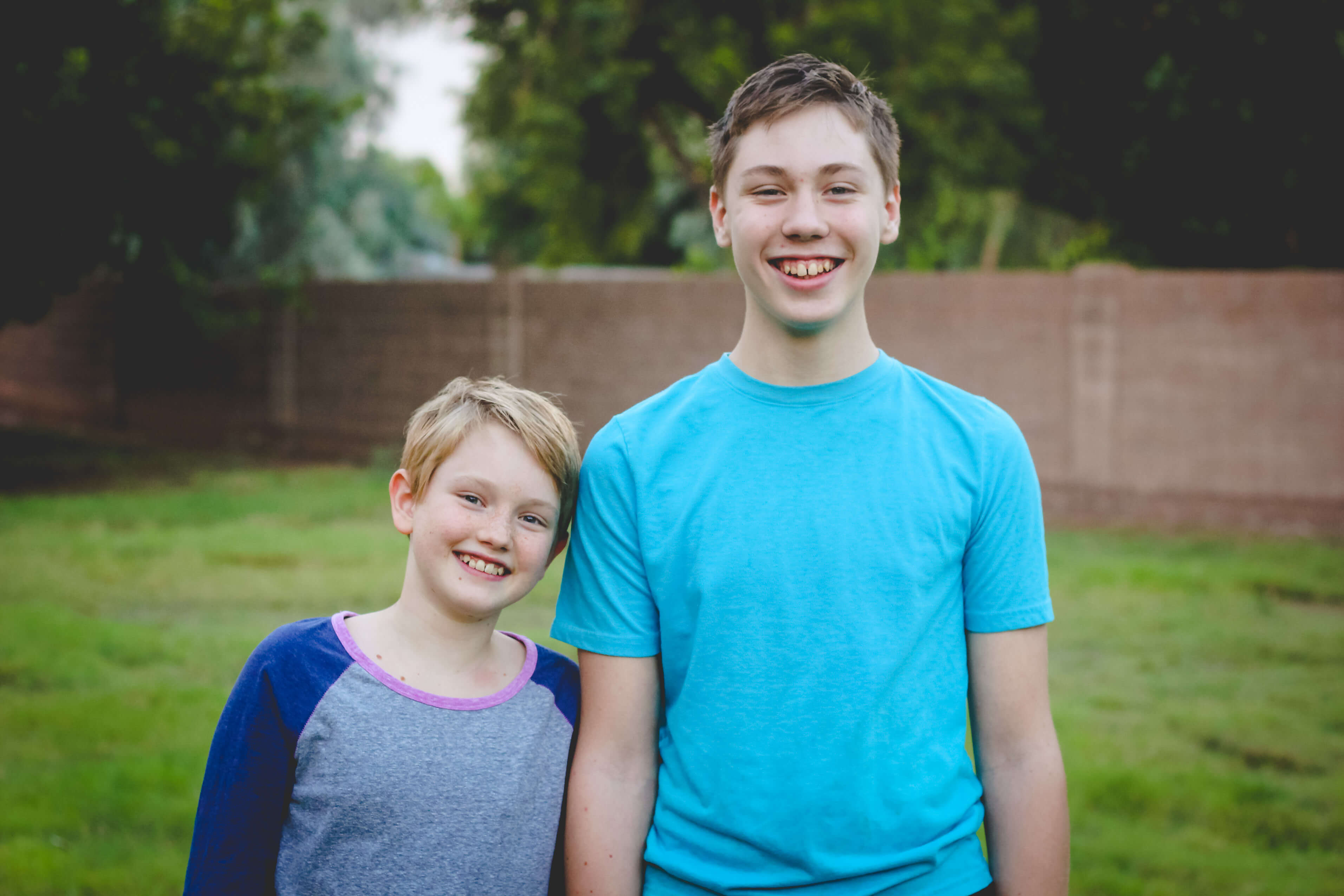 Homeschool Curriculum for Easy-Going Families
Let me begin by saying we don't agree with pushing things like biology, history, or geography so young. You'll find that in a lot of textbooks there's a lot of repetition from year to year. You might cover the mitosis of cells 6-8 times in the span of their schooling years. We feel that pounding the same information in over and over again DOESN'T produce retention, but instead produces boredom and disinterest in the information.
An example of how early education can stunt learning…
You'll notice in public school math facts will start in 1st grade. It's pushed heavily in 1st, 2nd, 3rd, and beyond. Homework ALWAYS includes math facts. And GOOD LORD, was that the bane of our existence. Trying to get our 7-9 year olds to memorize numbers was the literal worst. And one day I thought, "Maybe this is like potty-training. You can't force it until the development is there." So, the minute we decided to homeschool, we stopped doing math facts. We threw those facts out the window and ran them over with the car. We forgot about them for a couple years and guess what happened? They had a few life experiences with counting and when we finally introduced math facts again when they hit about 10 & 12, they learned all of them within a few months. Some might say that's too old and that you can't do math at all. That's absolutely right. During this time, we also held off on any math at all – other than life-led experiences. And do you know what happened? Once we started it up again, they both soared in math. In just one year, they flew threw 3 grades each and are now each 1-2 years ahead of their peers.
I'm telling you, there's something to be said about waiting for development to catch up first. Instead of starting younger in an effort to get ahead in the learning-game, why not wait a bit? We force math facts on 7 year olds and wonder why they still don't have it down by age 11? Could it be they're brain goes numb now just by saying the words, "math facts"?
We focus on basics + their interests.
We do plan on completing a high school course of biology, anatomy, history, etc. but we feel that one time around in high school, plus another course in college should be sufficient for them to retain that information. We have noticed that biology, history, & geography come up naturally in the child-led portion of our homeschooling.
Our Homeschool Curriculum Basics
In our home we focus on the basics, which are math & english/writing. Math teaches an important principle, much like learning an instrument. It teaches you that no matter how good you are, you still have more to learn. We also think it's a vital skill for our children to comprehend what they are reading as well as express themselves in writing.
MATH CURRICULUM

Our favorite math homeschool curriculum is Khan Academy. This free program is UNBELIEVABLE. Each skill has a short video to learn from, then you apply it, practice it, and pass it off. There are lots of interactive congrats each time you do it, and plenty of room to go at your own pace. We've been doing this for 3 years now, and we still love it. Our kids keep a calculator & a paper/pencil close by, but other than that, everything is online. Lydia, who would be in 6th grade this year, just starting 8th grade math. Ethan, who would be in 8th grade this year, is just starting 9th grade math.

ENGLISH CURRICULUM

Our English curriculum is divided into two categories. One side of learning how to write is focused on grammar, spelling, & punctuation. For that, we use Learning through Language Arts. For learning how to write creatively or for research papers, and use correct flow & a wide variety of vocabulary, we use Excellence in Writing. This is BY FAR my favorite. The author of this homeschool curriculum, Andrew Pudewa, is brilliant. I wish I learned to write with this method. My kids are producing amazing writing skills. We purchased his beginner program with accompanying DVD's to watch. The classes are short, entertaining, and effective in how they teach. I can't say enough good things about this homeschool curriculum. I should also mention that for a while we had our kids practice spelling with a free online program called Spelling City. We don't do it anymore because now our kids have got the spelling thing down:)

Our Child-Led Homeschooling
After we complete the basics, we then provide opportunities for them to learn around their individual interests. Right now, Ethan is still into paleontology & zoology, and loves mythology & philosophy as well. He's an avid reader and is consuming non-fiction books constantly. We're often watching a movie and Ethan will mention a specific culture or myth that is similar to that storyline. Every movie we watch, every book we read, & every event we attend, is full of discussion & learning — it's something that comes naturally from our years of unschooling. Right now as I type this, Kevin & the kids just finished watching a movie and are now researching the location of the Red Sea and how long it would take us to travel there. Ethan's also pretty musical and plays the baritone & piano.
Lydia is a do-er, she loves hands on learning so you'll often see her starting a craft or creation. She also is the first one to beg for a new farm animal, then dive into the science behind how they eat, how they breed, how they give birth, etc. She's not as much into reading, but she loves experiencing life and is excited to try new things. Lydia also plays the piano, clarinet & ukulele.
This is just an overview, but you can see that we cover lots of different subjects by simply allowing our kids to choose what they'd like to learn about.
You can read more about how unschooling covers all subjects HERE.
Do we worry about gaps in their learning?
Of course we worry, but we also worried about gaps in their learning while they were in public school. One of the best pieces of advice I received is that there will ALWAYS be GAPS in their schooling whether you homeschool or not, but the most important thing you can do as a parent is to make sure your child has a LOVE of LEARNING. Learning is really a life-long experience, and I'm confident that the path we're on is moving them towards that journey. And if you're an easy-going family like us, hopefully this eases your mind about your homeschool curriculum choices, too.