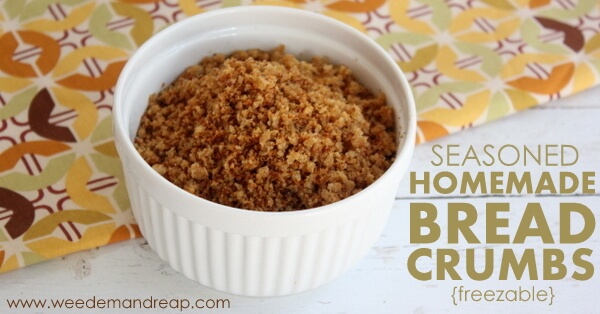 You may think that making bread crumbs is a piece of cake
… but actually, it's really difficult, has a lot of steps, and well, I'm not trying to scare you or anything, but basically everybody should have a tutorial when making them.
Okay, I'm just kidding.
You could totally make this without a tutorial. But, I just want to make sure all my friends know that you can in fact make homemade bread crumbs, and they can in fact taste amazing and delicious just like store bought ones.
Plus, you get bonus points for making this with homemade bread! You can even use my homemade bread recipe if you want.
Let's get to those homemade bread crumbs, shall we?
Step ONE is to slice your homemade bread and lay it out on a parchment paper-lined baking sheet.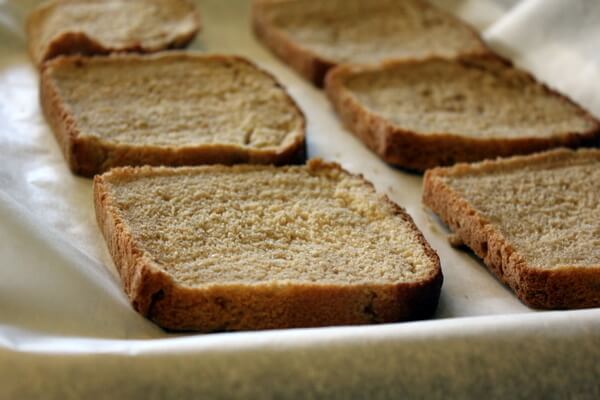 Step TWO is to butter your bread. I like to use Kerrygold butter because it's grass-fed and has a nice deep yellow color, indicating a high amount of vitamins! Go vitamins!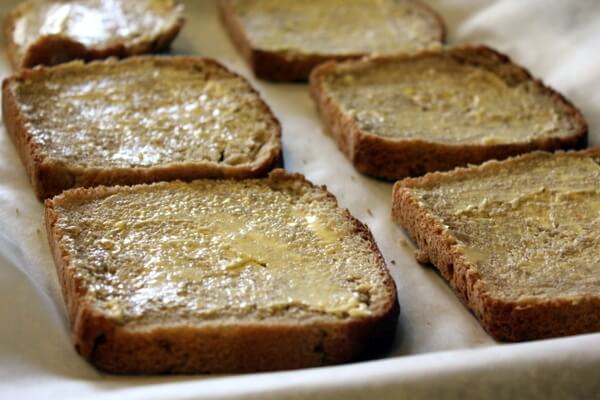 Step THREE is to season your bread. I use my homemade Italian seasoning. It works great and has an amazing mix of flavors. Toss those old packets of Italian seasoning aside and opt for homemade instead! I don't use an exact measurement, I just sprinkle the seasoning on there until it looks good:)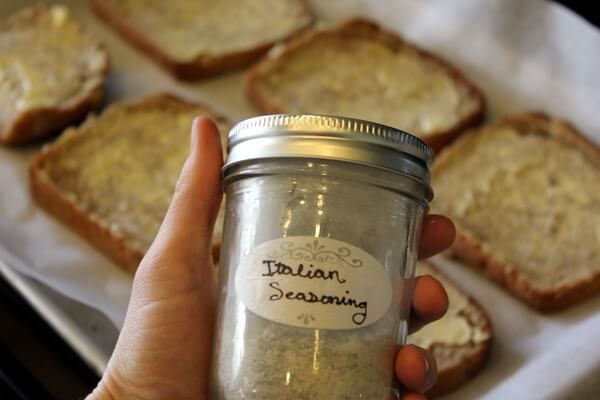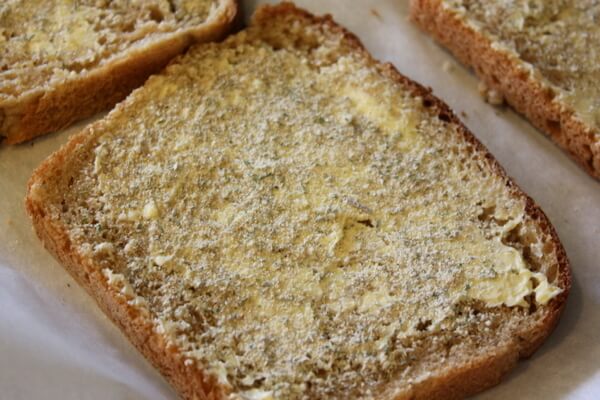 Step FOUR is to bake your bread. Bake at 350 degrees for about 12 minutes on each side. You'll want them nice and crispy, but not burnt.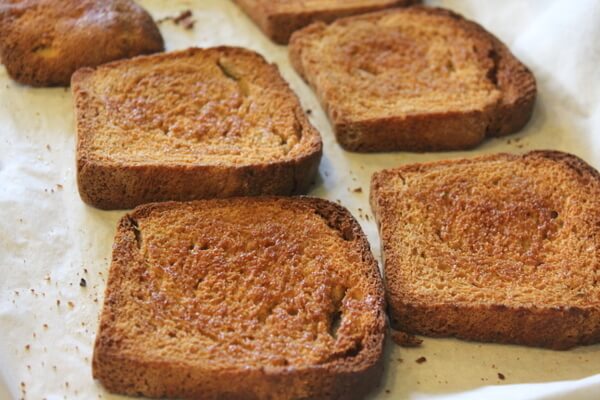 Step FIVE is to puree your baked bread into crumbs. You can use a blender (this is my favorite blender) or a food processor. You could also put them in ziploc bags and back over them with your van. I mean, they'd probably explode all over the driveway, but you could still do it if you want.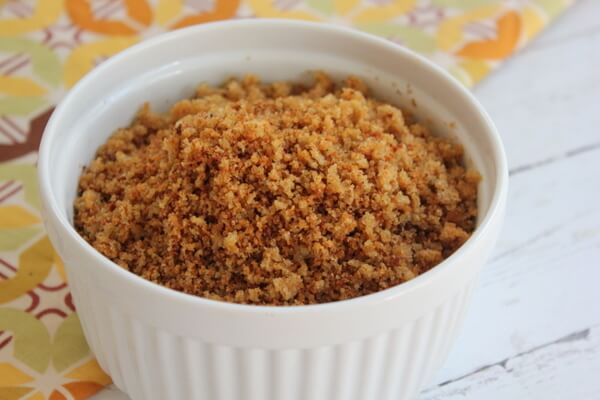 I love making homemade bread crumbs because they are FREEZABLE. And freezable means TIME-SAVING. Anytime I want to make meatballs, salmon patties, meatloaf, or if I need something to top a casserole with, my bread crumbs are waiting for me in the freezer. It's the little things that make a woman happy, you know?