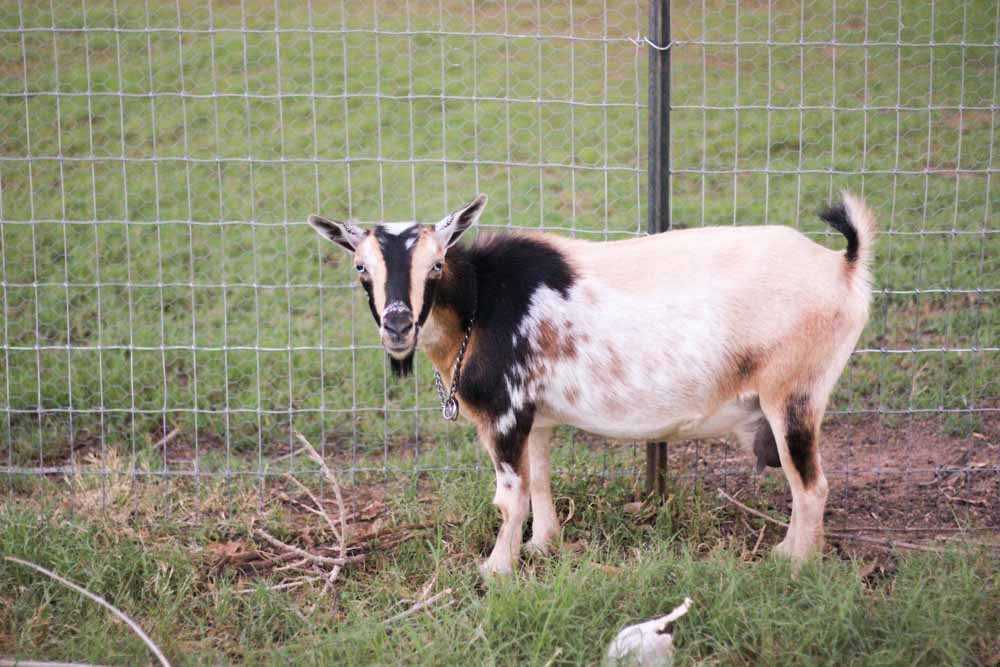 The following is a guest post by Liz Greene. Liz hails from the beautiful city of trees, Boise, Idaho. She's a lover of all things geek and is happiest when cuddling with her dogs and catching up on the latest Marvel movies. You can follow her on Twitter @LizVGreene or delve deeper into her internal musings at her blog, InstantLo.
I was walking through a street fair the other day…
A friend and I noticed a pair of teenage girls walking goats. When we approached to ask them about their animals, their response was, "We got them on Craigslist!" As we walked away, I saw my friend shaking her head. I asked her what the odds were that those girls had the proper set up to take care of the goats. She replied that it was highly unlikely.
I don't mean to shame them in the slightest. It's entirely possible they do have the proper fencing and equipment to take care of their new pets — but it's also possible they jumped on the goat bandwagon before properly preparing. I almost did.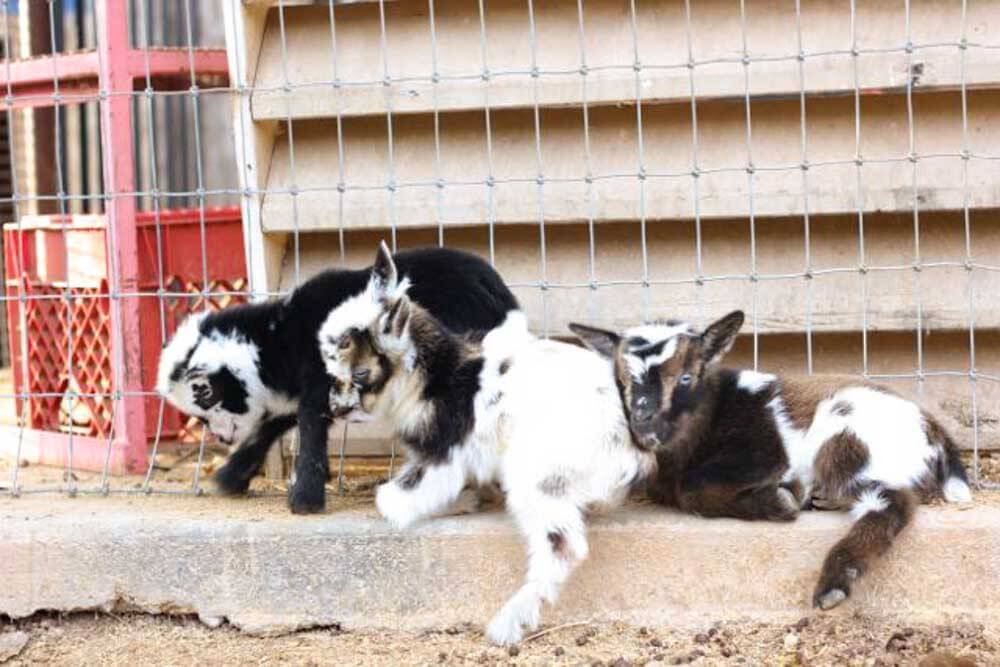 Goats are so adorable it physically hurts a little. And whether you're raising them for meat, or milk, fiber, or pets, I'm sure you're planning on giving them adorable names, hugs, and all the attention they could ever want. Hell, I'm so obsessed with goats, I went to the state fair this year with the express intent to pet MORE goats. If you haven't noticed, I really, really like goats.
However, I also know from experience that goats require a certain amount of care — mainly, that proper fencing is important to keeping your goats safe! I've found that, above all other aspects of goat care, the fence deserves the most attention. DaNelle knows what I'm talking about, as I just read about her great goat escape.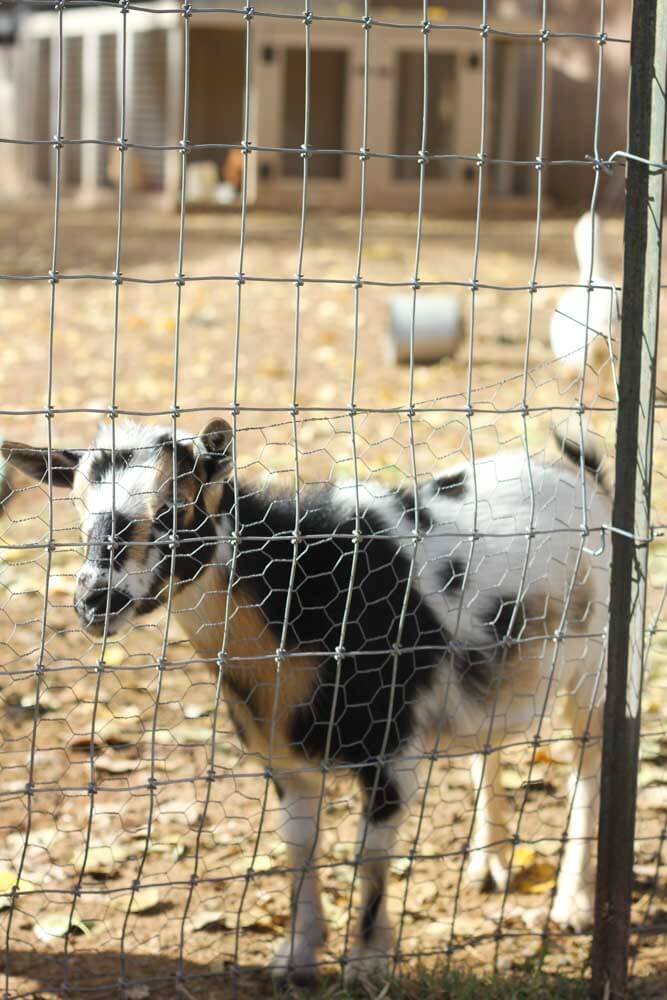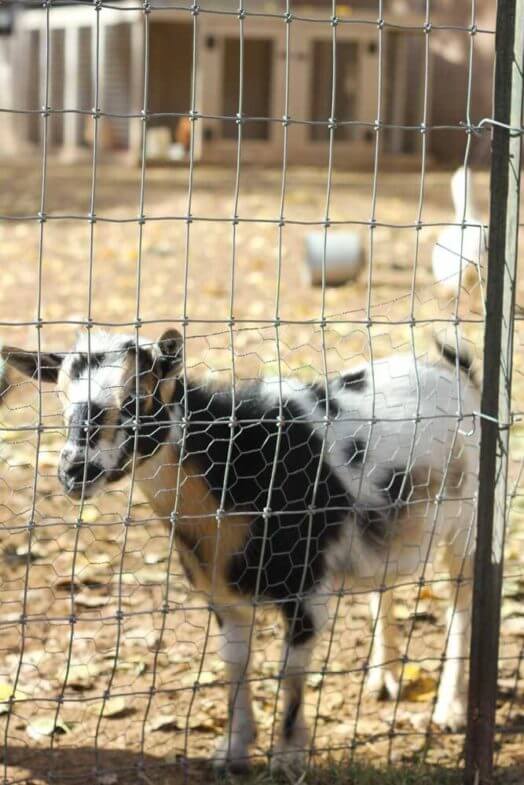 Fence Posts
Since goats tend to rub on walls and fences, they have to be extremely sturdy. When you put in fencing, use eight foot wooden or metal posts. Space them eight to ten feet apart and bury them at least two feet deep. If you're using T-posts, pound them in past the V at the bottom that holds them in the ground. The corner posts must be on the outside as goats will climb up a fence support in the blink of an eye.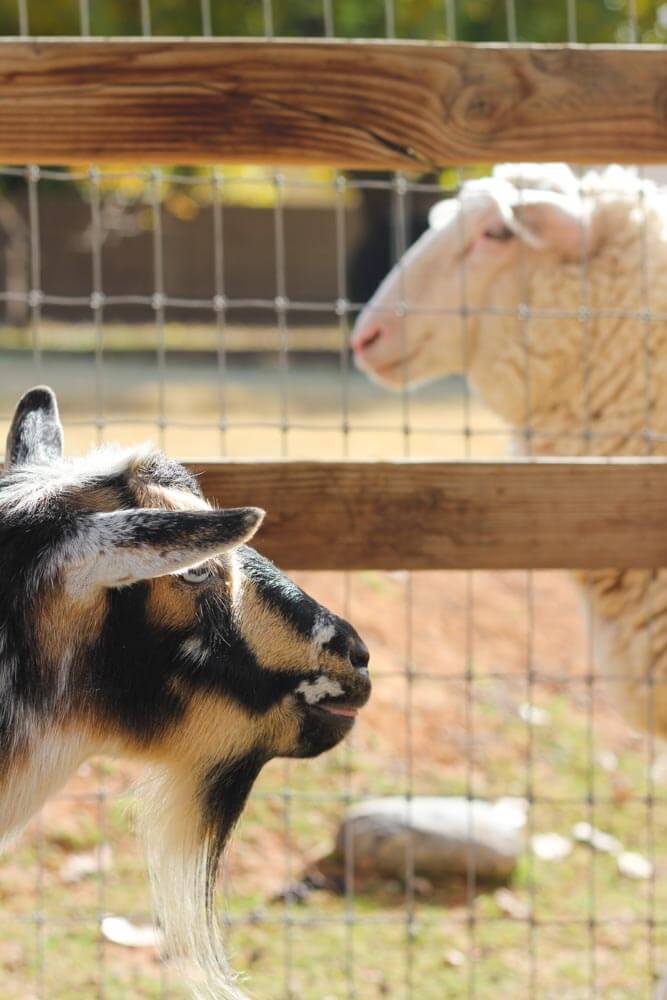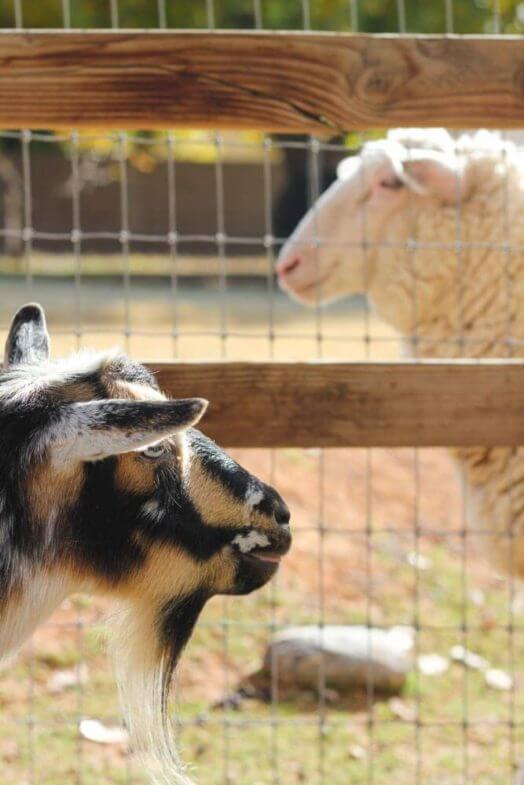 Fencing
Now we're getting into the nuts and bolts of goat containment: the fencing. A good rule of thumb for fencing is that if the goat can get their head through it, they can get their body through it. All fencing needs to be a minimum of four feet high. If you have highly active Nubians or miniature breeds, make it five feet. There are many options for the type of fencing you choose, but for the sake of time, I'm only going to go over three.
Woven wire fencing is a popular choice, but it's quite expensive and installation is a bit of a pain. If you're using woven wire fencing, go for four inch openings to keep your goats from getting their heads stuck in the fence.
Cattle or goat panels with graduated spacing are excellent fences for goats. They are available in various heights and lengths, but the higher and wider they are, the better. There one downside is that the tallest panels land right around 52 inches, so you may need to add a couple wires of electric fence across the top to discourage active breeds from jumping over.
Electric fencing is another great choice for goats. When placing wires, remember that goats are more likely to go under a fence rather than over it, so the bottom wire should be kept close to the ground. If your area is prone to blackouts, consider purchasing solar-powered electric fence chargers for added protection. Goat fencing will require a 4,000-5,000 volt charger.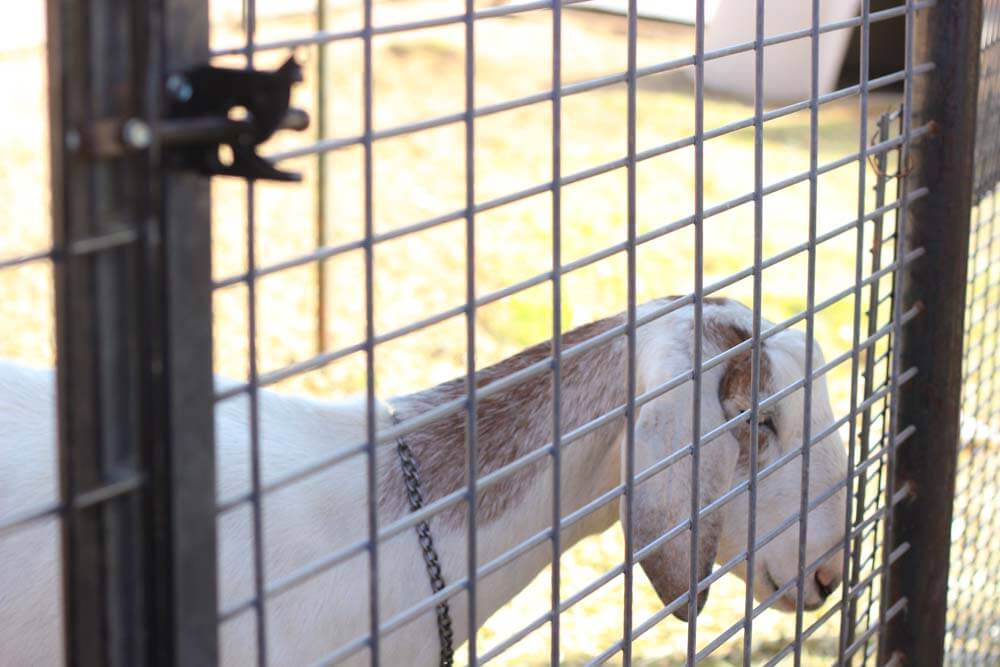 Fence Gates
Anyone who owns goats will tell you that they're incredibly clever. One of the places you'll see this cleverness in action is at the gate of your goat yard. Since goats have been known to open hook and eye, lever, and bolt latches, a padlock may be the best option to keep them in. Whatever type of latch you ultimately decide on, make sure to place it on the outside of the gate where the goats can't reach it.
Whatever fencing, post, and gate you choose, it important to remember that goats are excellent crawlers, climbers, and jumpers. They're quite happy to go over, under, or through any fence that wasn't built to the best specifications to keep them in.