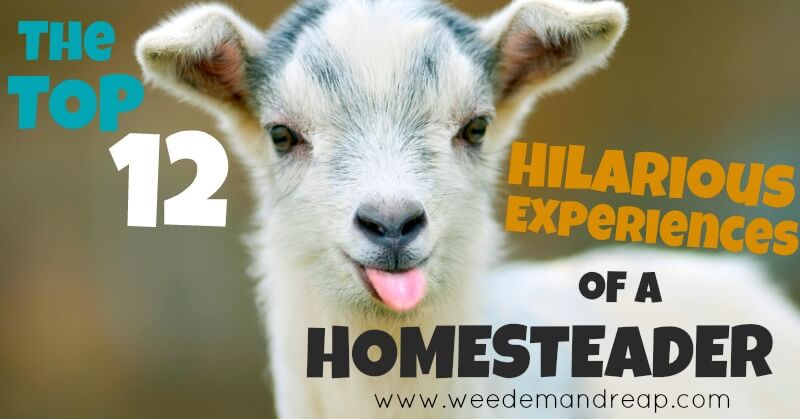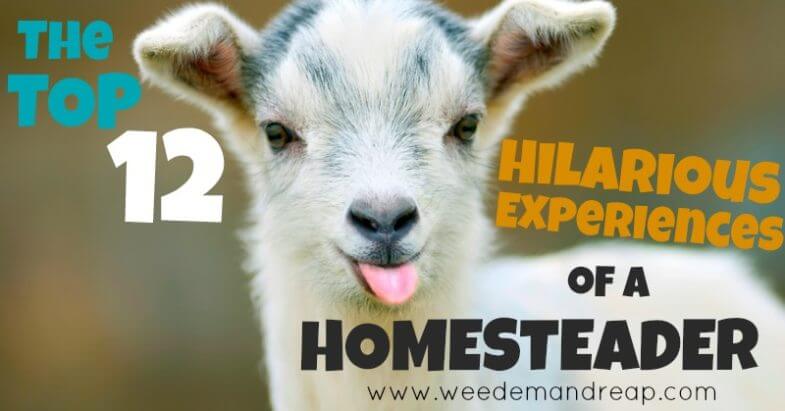 It's been now 5 years since we started our urban farm. It's definitely had it's ups and downs, and some crazy experiences for sure. We've had chickens get eaten by coyotes and/or hawks, sheep & goats mating to produce geeps, and we've had some downright crazy hilarious goat births.
Homesteading on our little urban farm has been an adventure, but one I wouldn't trade for anything. Well, except for one perfect garden harvest. What I wouldn't give for just one year to have all our vegetables be equally plentiful!
This post is for you, homesteader. Whether you're just starting out on a small urban farm, or you have acreage to make even the Man from Snowy River jealous, this one's for you. Enjoy.
The TOP 12 Hilarious Experiences of a Homesteader
1. When you first start planning your homestead



2.When you find that your hen laid its first egg



3.Your confidence level before you first milk your goat (or cow)



4.Your confidence level after



5.When you witness your first animal birth



6. And see the placenta



7. When you butcher your first animal


8. When you have to get up early to milk



9. When you tell your husband how much it's going to cost



10. What people think it's like to have goats



11. What it's actually like



12. When people tell you how easy it is to have a homestead

To my fellow homesteaders, homestead on!