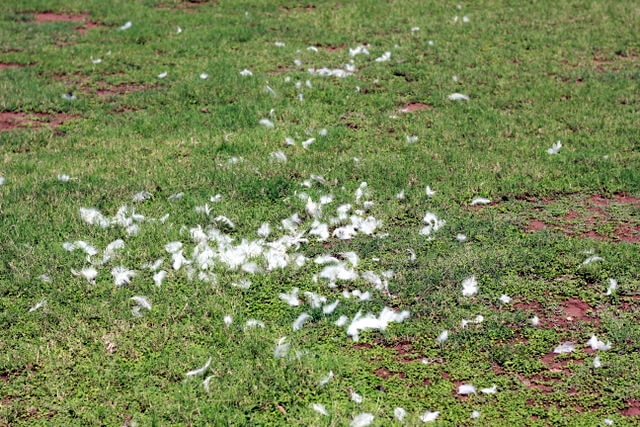 A couple days ago, I woke to this. A bunch of feathers and one missing chicken.
Using my amazing tracking skillz (I use "z" when I'm really serious about something), I surveyed the crime scene, examined the forensic evidence, and took DNA samples.
Well, actually I just walked around a bit and stared at the mess of feathers in my yard. But, ya know, same thing.
After following the trail of feathers all the way to the back of our property and over the back fence, I finally found the dead chicken, or, eh, what was left of it. Not much actually.
Just some wings and believe it or not, 1 fully developed hard shelled egg, and 3 developing egg yolks.
OH no he DIDN'T! 
First he murdered my best laying hen and THEN, he had the nerve to ignore these amazing eggs!
Not gonna lie, for a second I contemplated saving those eggs. It was just for a second, okay? I soon realized that would be pretty dang gross considering the bloody situation.
Meanwhile, my surviving chickens are feeling pretty stressed out.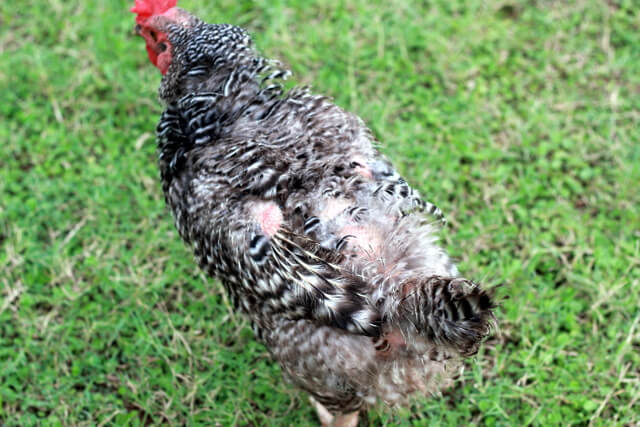 We knew in order to capture this murderer, we needed to conduct a full-scale investigation. Ethan & I started by interviewing the witnesses.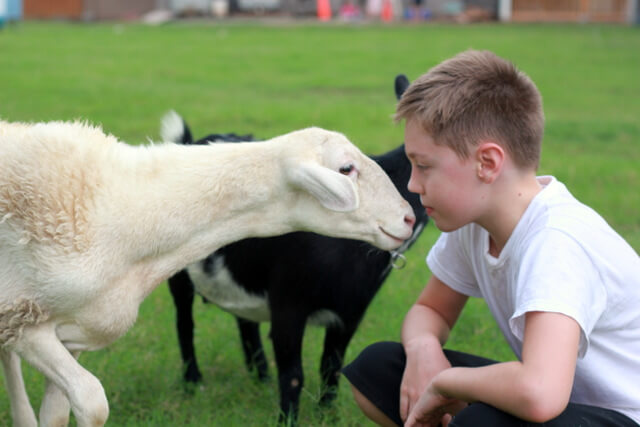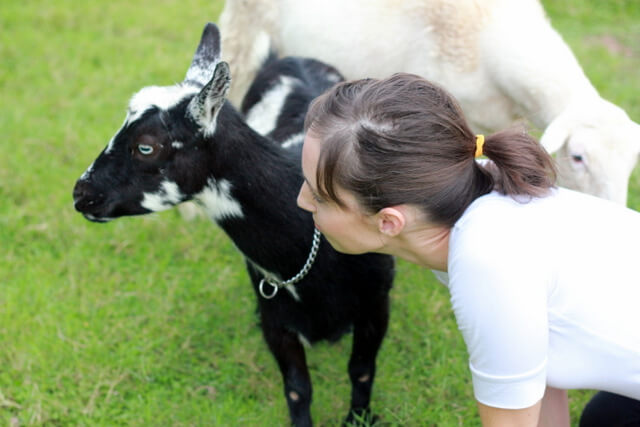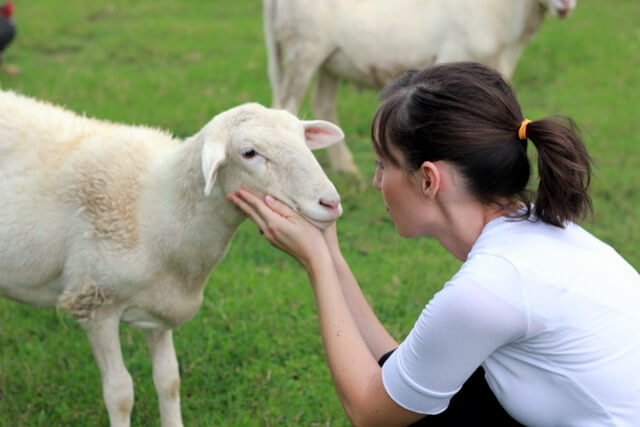 The animals weren't talking. Seems like the murderer was paying them off. And don't even tell me that animals can't talk. I've seen this movie (affiliate link). I know what goes down while the farmer's away.
After consulting some neighbors, we determined the culprit was most likely a COYOTE. Yep, that's right. A real, live coyote. While I do live in Arizona, I live in the middle of town, hence the "urban farming" label.
What the heck am I supposed to do about a COYOTE?
Lucky for me, I had a bunch of friends (aka all of you) willing to help me out on my facebook page. The advice ranged from getting a guard dog, (or llama, or goose, or donkey) to installing better fencing (I don't know what's better than a 6 ft. tall concrete block fence) to shooting that dang coyote with a gun.
I called the local Game & Fish Department. Their advice? We're not allowed to "hunt" coyotes within city limits, but we are allowed to protect our property, families, & animals, by whatever means necessary.
While I considered just doing nothing and hoping the coyote would just forget about our easy dinner roaming the backyard, I was reminded that I wild animals are closer than I thought…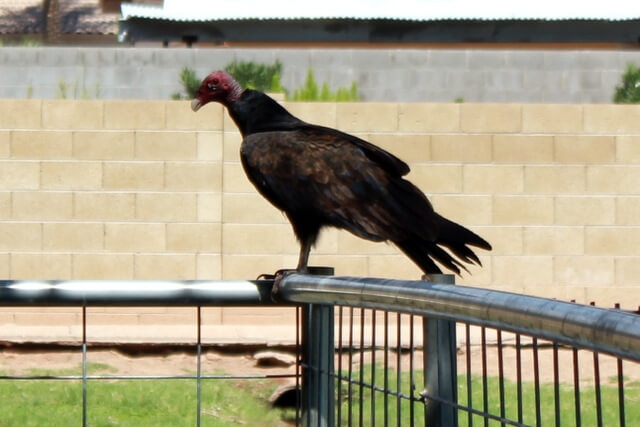 Yep, that's a VULTURE. A VULTURE, ya'll. What is going on here? Is it the end of the world? Should I be doomsday preppin' or what?
One thing's for sure. It's time to get serious about this here farm of mine.
Fluffy, you will be avenged!