It's time to make your own homemade & natural baby wipes!
Did you know that store bought baby wipes have anywhere from 10-25 ingredients?! Those ingredients in store bought baby wipes have been linked to developmental problems, allergies, reproductive dysfunction, endocrine disruption and even cancer.That cute little baby bottom that you take care of deserves better than that, don't ya' think?
Even in Huggies Natural Care Wipes, you've got some very UN-natural products:
DMDM HYDANTOIN (FORMALDEHYDE RELEASER), METHYLPARABEN, POLYSORBATE-20, TOCOPHERYL ACETATE, MALEIC ACID, POTASSIUM LAURETH PHOSPHATE, TETRASODIUM EDTA, ALOE BARBADENSIS (ALOE VERA), GLYCERIN, WATER
Homemade Baby Wipes to the rescue!
I am crazy excited to show you guys my homemade baby wipes recipe! Although my kids are too old for baby wipes (don't make me cry!), these sure come in handy for any baby bottoms that find their way at our house. These homemade baby wipes are so safe & natural, that they're also great for wiping sticky hands, smudgy faces, and tiny adorable newborn goats faces. Ya' know. Just in case you run into one:) If you live at my house, you run into adorable baby goats a lot!
Homemade Baby Wipes save you money.
How much do you think you spend a year on baby wipes? 100? 200? Well, for one baby, you can expect to go through about 2000-3000 wipes in the first year alone. The average cost of baby wipes is $3.50 for 60 wipes. That means you'll be spending $120 – $175 on baby wipes in the first year. With my recipe, it's not a huge savings, but it's definitely a great deal for a completely NATURAL baby wipe. My recipe will cost you anywhere from $114 – $170.
Problems with other Homemade Baby Wipe Recipes:
Most still use Johnson & Johnson products which still have chemicals
If they are natural, they have a complicated list of ingredients
If they have simple ingredients, they aren't strong enough stay smelling clean.
Other sites recommend making reusable wipes, which, although are great for the environment, are a pain in the arsenic to lug around and clean.
How to make the best Homemade Natural Baby Wipes!
Your ingredients are simple. All you need are these dry wipes…
And these two ingredients:
Directions: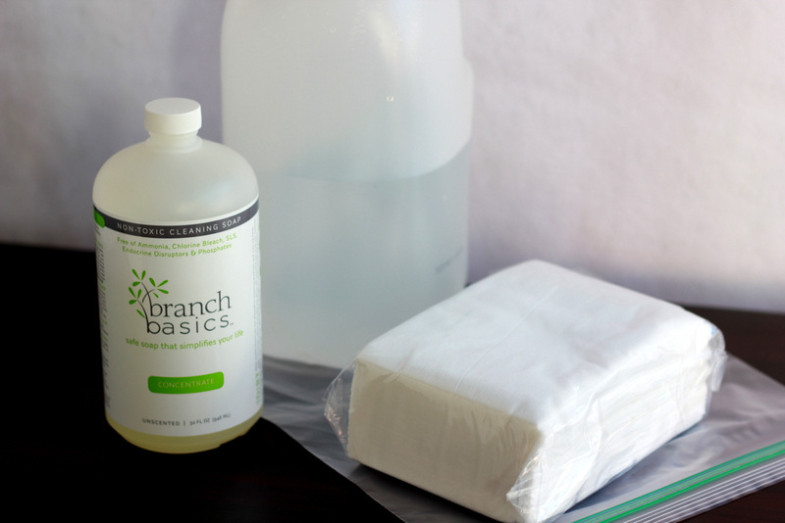 Start with one package of wipes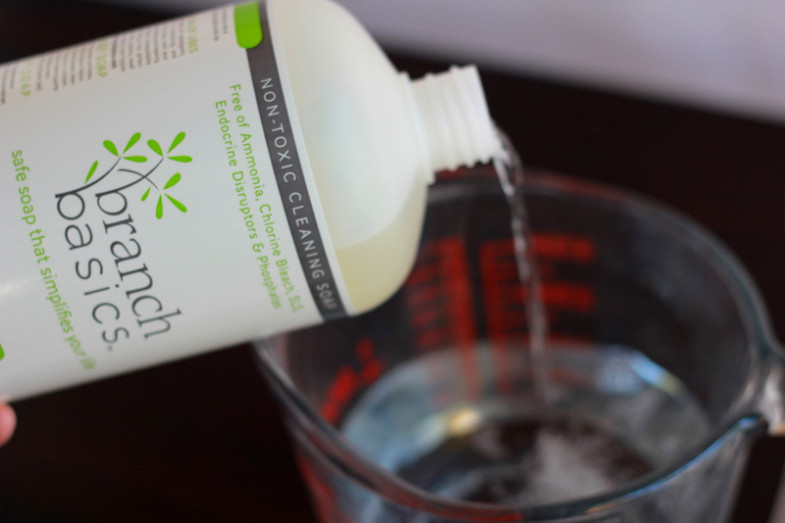 Add 2 TBS. of Castile Soap to 2 c. water.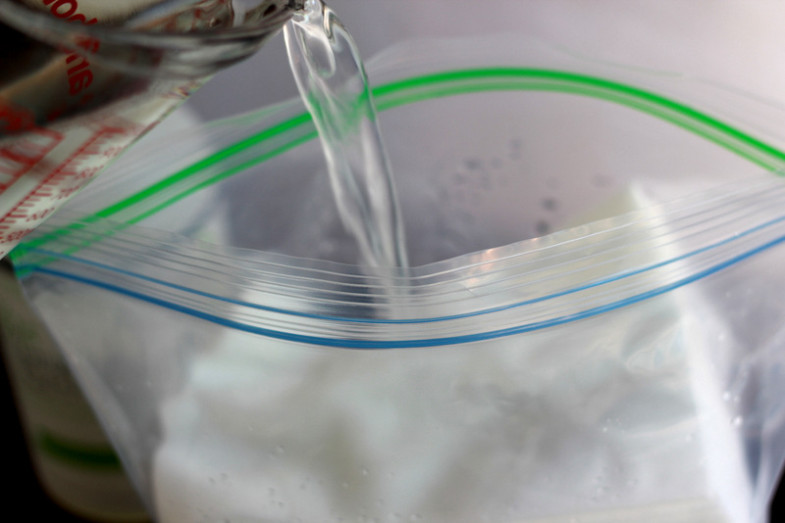 Place 1 pkg. (100 wipes) in a ziploc bag (or a reusable wipe container like this one) & pour your mixture on top. If you buy in bulk from the link above, you should get 5 packages of 100 wipes.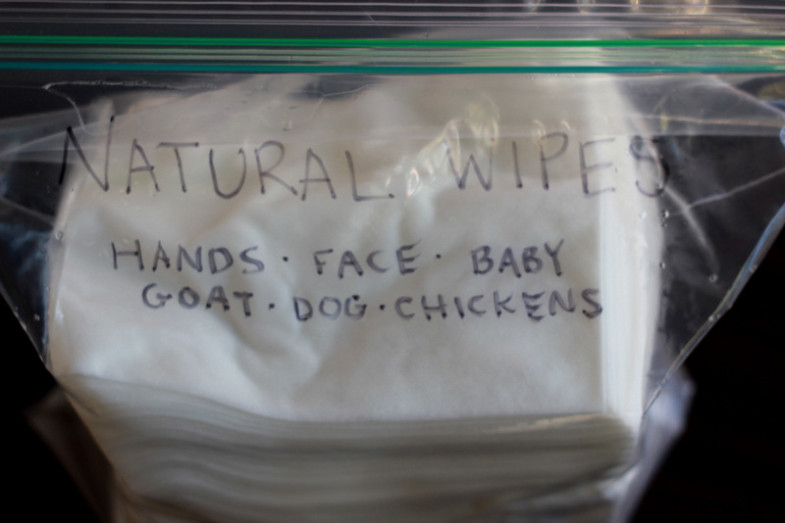 Because Castile Soap is so gentle, it is completely safe for baby's skin. And everything else that needs a wipe:)
I was a little skeptical at first, but I have to tell you I am pretty much in love with Castile Soap. I wrote a post about how you can use their ONE formula for everything from dishes, to face wash, to hand soap, to window cleaner simply by using different dilutions. I decided to give these wipes a go and they are fantastic!
So, what do you think? Was it easier than other Homemade Baby Wipe Recipes you've tried? Trust me, you won't regret making this recipe!