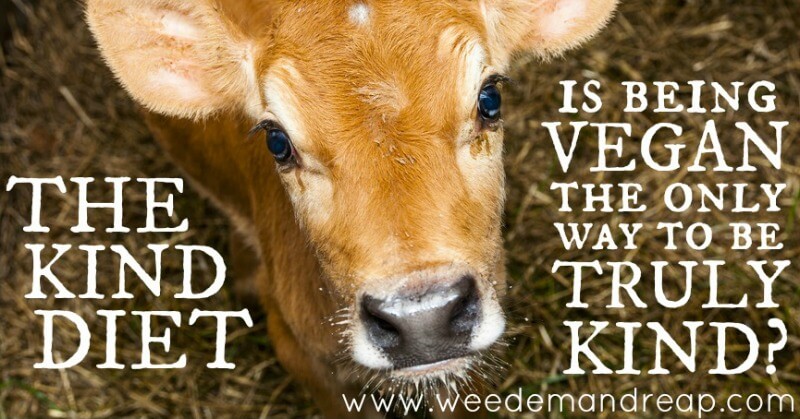 People often ask me why I chose farming.
For some reason they take a look at this small frame of mine and can't imagine this chick has the guts to work on a farm. I can't tell you how many times I have seen shock in the face of a stranger when I tell him I milk goats…or make cheese…or butcher lambs…or do anything farm-like. No matter who I'm talking to, the fact that I am a farmer (and a girl farmer at that!) finds it's way into the conversation.
I purchased a wine cooler off of craigslist…to age my homemade cheese. I rummaged through the dollar store…to find plastic bins to grow barley grass for my goats. I called all the meat shops around town to find lard from healthy pigs (and that one ain't easy!). And let's not forget the infamous time when I drove my goat in my minivan to her hot date with the neighbor's goat.
What's even funnier is that I've made some really great farmer friends in the process…and most of them are 60 or older.
Yep, just little ol' DaNelle.
Talking chickens.
With some old dude.
I'm not here to talk about the nutritional aspect of whether meat is good or bad for us.
Let's face it, there are some people who do not think meat is healthy and there are some who think it is. I am on the latter side. I believe that animals (through their meat, organs, milk and bones via broth & gelatin) can provide many nutrients that plants cannot but more importantly I believe that in order for meat to be truly healthy, it must be raised in it's natural habitat, eating it's natural diet and NOT ingested excessively. In my opinion, grazing animals should be allowed to well…graze. There is a huge difference between the quality of nutrients in grass-fed, pastured beef & CAFO(Concentrated Animal Feeding Operation) beef. The same goes for pastured eggs & CAFO eggs. Not only do the Omega 3 fatty acids rise considerably when an animal is raised in a natural environment, harmful bacteria is greatly diminished. And above all, I think everyone can agree that it's much kinder for an animal to be raised outside in the fresh air rather than inside with thousands of other animals. Wanna read more about how horrible CAFOs are for our environment, read the book Folks, This Ain't Normal, by Joel Salatin.
This is why we choose to raise our own meat. I figured (after a period of vegetarianism) that if I was going to eat meat, I'd better learn how to raise and butcher it myself. I didn't like the idea of being so disconnected from my food and I knew that even if it would be difficult, I needed to see for myself if kindness and farming could go together. My journey to feeling comfortable with eating meat was somewhat spiritual in nature. Many scriptures spoke to me that animals were here for us to care for and partake of.
A newbie farmer learns a hard lesson:
Our very first animal we bought solely for butchering was named Peter. He was an adorable little lamb that had been rejected by his mother and after much coaxing by the owner, was adopted by a reluctant Nubian goat. He came to us at 3 months old willing and ready to eat our entire acre of weeds, grass & clover. Lambs are butchered at around the 1 year mark, and contrary to popular belief, are usually full-grown by this time. Peter spent the spring, summer & fall grazing on our pasture and slowly following in our footsteps. He was probably the kindest animal to ever live, that Peter.
That's why when butchering season arrived, I choked. I'm not normally one to become so attached to my animals, but Peter was so kind, so gentle, that the thought of butchering him tore at my heart.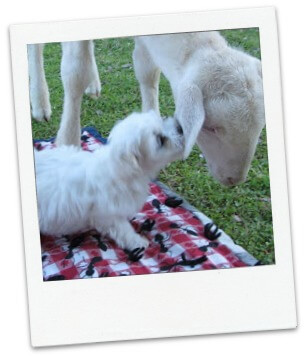 I convinced my husband that we should keep him and let him live his life out peacefully on our pasture…
and then 2 weeks later Peter died.
In typical Arizona fashion, the temperature dropped 30 degrees overnight, and it was just too much for our little lamb. Many friends in the area lost their animals to mother nature's sudden and unexpected turn.
I've thought long and hard about Peter's life and what he taught me.
I realized that back in traditional times, the loss of Peter would have been much more devastating, especially if he was the only meat that year.
I realized that I wouldn't have the luxury of letting him live his life out on our property and purchase meat at the store.
I realized that Peter probably wouldn't have lived at all in the beginning due to that mean mother of his.
I realized that you should always let puppies chew on your ears, no matter how annoying it gets.
And finally, I realized that if I was going to eat meat, I would need to get serious here about farming.
Round TWO:
The next spring we started again, this time with a ewe named Paula, who gave birth to a little lamb we named Peeta. (just because we like to keep names confusing around here).
Peeta was raised by his mother and nursed for 7 months until she weaned him herself by kicking him in the eye whenever he came close. Because we felt bad for the little guy and didn't want to castrate Peeta, he became so mature that he ended up getting his mom Paula pregnant. You can read the entire soap opera story here.
After that we called the butcher. We wanted to do it ourselves, but we definitely needed to be shown how and here's what I have to say about my first experience killing an animal for food:
It wasn't sad at all like I had expected. The best word to describe it was SACRED. The butcher taught us about his Hispanic culture and traditions. The butcher showed us how to kill him fast, how to show respect. He taught us that killing an animal is never funny, that it should be done sparingly, with thankfulness to God for the bounty. What a lesson!
Kindness in Killing?
A couple years back, I saw an episode on Oprah where Alicia Silverstone is talking about her new book, The Kind Diet. Oprah, a meat-eater, asks, "What if the cow is raised on a beautiful pasture with sunshine and birds singing? Would you eat meat then?" to which Alicia replies, "Well, you'd have to show me that cow for me to believe it."
I wonder if the reason why some people view MEAT as MURDER is really a result of becoming disconnected from our food. Let's face it, in this modern world it's pretty rare to come across somebody who's raised their own animal with love and care and butchered their own meat. Oh sure, we've heard of it, we know it happens somewhere far away — but the thought of doing it ourselves? I wonder if we found ourselves back in nature, living off the land, where there are no grocery stores, when we find we couldn't grow fruits & vegetables year-round, if we could rekindle that connection without disdain.
We would probably realize that what we thought was a natural diet of only plant foods, is really an unbalanced modern interpretation of a healthy diet. We'd soon realized that without the convenience of the produce department at the grocery store, we wouldn't be able to sustain our lives. We would probably realize that ALL foods — fruits & vegetables, nuts, grains, eggs, dairy & even meat — have their place our human diet. And we'd probably realize that with each sacrifice — whether it be from a plant or an animal — is for the sustainability of our lives.
Does being kind mean we don't eat anything living? Does being kind mean we need to sacrifice ourselves so that all can live? I've often wondered why there has never been a successful traditional society that has practiced veganism. In fact, when Weston A. Price traveled the world in search of traditional diets he searched far and wide for vegans but only found cannibals. I believe our ancestors had more wisdom than we give them credit for. I think their connection to the earth helped them find a balance in their diets. Partaking in all things and giving thanks for the circle of life of which we are a part of.
So we eat meat and show kindness in the way we respect and raise an animal. When we take that life, we do so sparingly and with gratitude
like many others now
and before us.
Honor the sacred.
Honor the Earth our Mother.
Honor the Elders.
Honor all with whom we share the Earth.
Four-leggeds, two-leggeds, winged ones.
Swimmers. Crawlers. Plant & Rock people.
Walk in balance & beauty.
-Native American poem