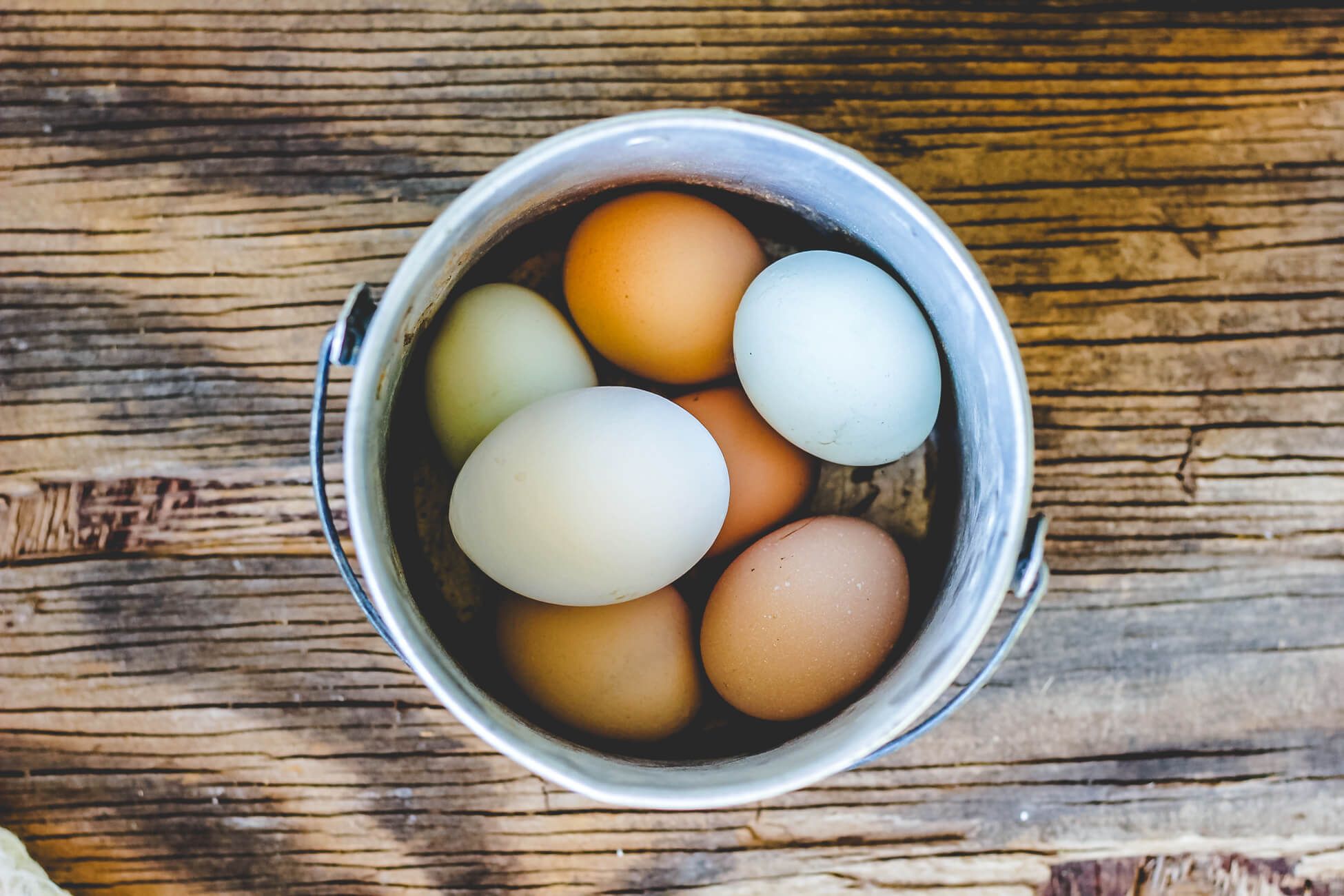 How do you know if you're chickens have stopped laying eggs?
That was the same question we had this week as we noticed our egg production had slowed down over the past several weeks.
With chickens in and out of the coop throughout the day, it was near impossible for us to tell which was layin' and which was free loadin'.
So, we took to the trusty internet for answers, and now we're going to show you how it's done.
Reasons Chickens Stop Laying Eggs
Many times your chickens are still laying, they are just laying very infrequently, like once every couple weeks. At this point, you'll have to decide if feeding them is still worth the cost or if it's time to cull.
Too old – When chickens hit 4 years their production starts to decline. At first it's just every few days, but then the time between each eggs gets longer as they get older.
Less than 14 hours of sunlight – A chicken's hormones rely on cues from the sun, so when the days get shorter, it's very likely your chickens will drop down in production.
Molting – At about the 18 month mark, a chicken will go through its first molting season, which means she's getting rid of old feathers and growing new ones. This can take up so much energy, that they typically stop laying during this period.
Too cold outside – The winter season is a common time for your chickens to take a break. Maintaining their heat takes up a lot of energy, so they spend less of it towards egg production. However, there are a few tricks to help your ladies continue to lay despite the winter.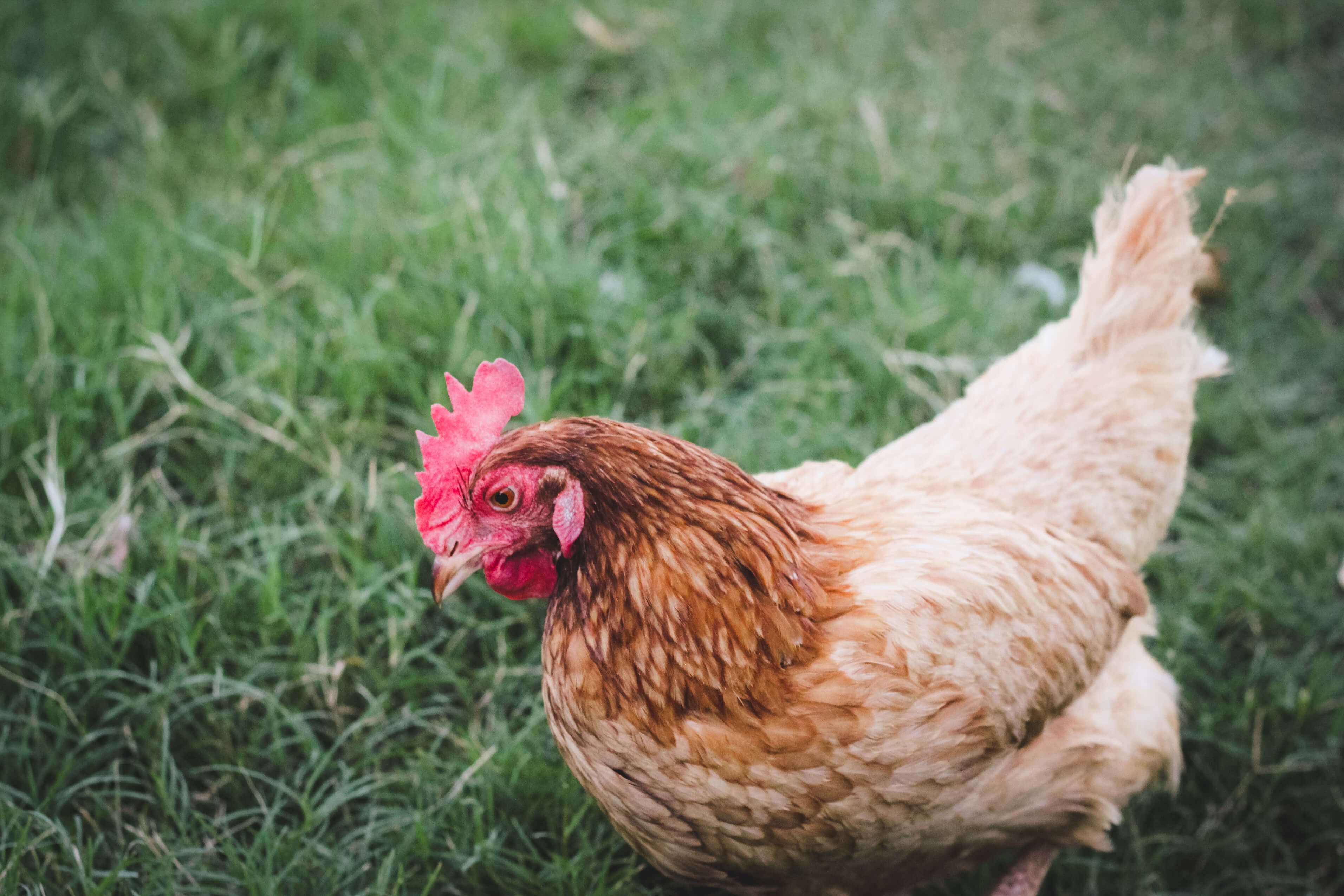 4 ways to know if a Chicken has stopped Laying Eggs
This is the best way for you to know if your chickens have stopped laying eggs. Chickens that display all of these will be definite non-egg layers. If your chickens just show a couple of these indications, you might have a once a weeker or an every 10 dayser 😉
Comb Color – The comb should be a nice, rich red color. If it's pale or light-colored, you might have an non-egg laying chicken.
Vent Moisture – The vent should be moist and in a chicken that isn't laying, she'll have a very dry almost dusty-looking vent.
Keel to Vent Distance – The keel is the where the breastbone ends, at the back of the chicken. Normally the distance between the end of the keel & the vent should be about 2 fingers. If it's 4 or more, you've probably got a retired hen.
Abdomen – The abdomen should feel soft and supple, but in a retired hen, it will be tight and hard.
Watch our video instruction on checking for these signs: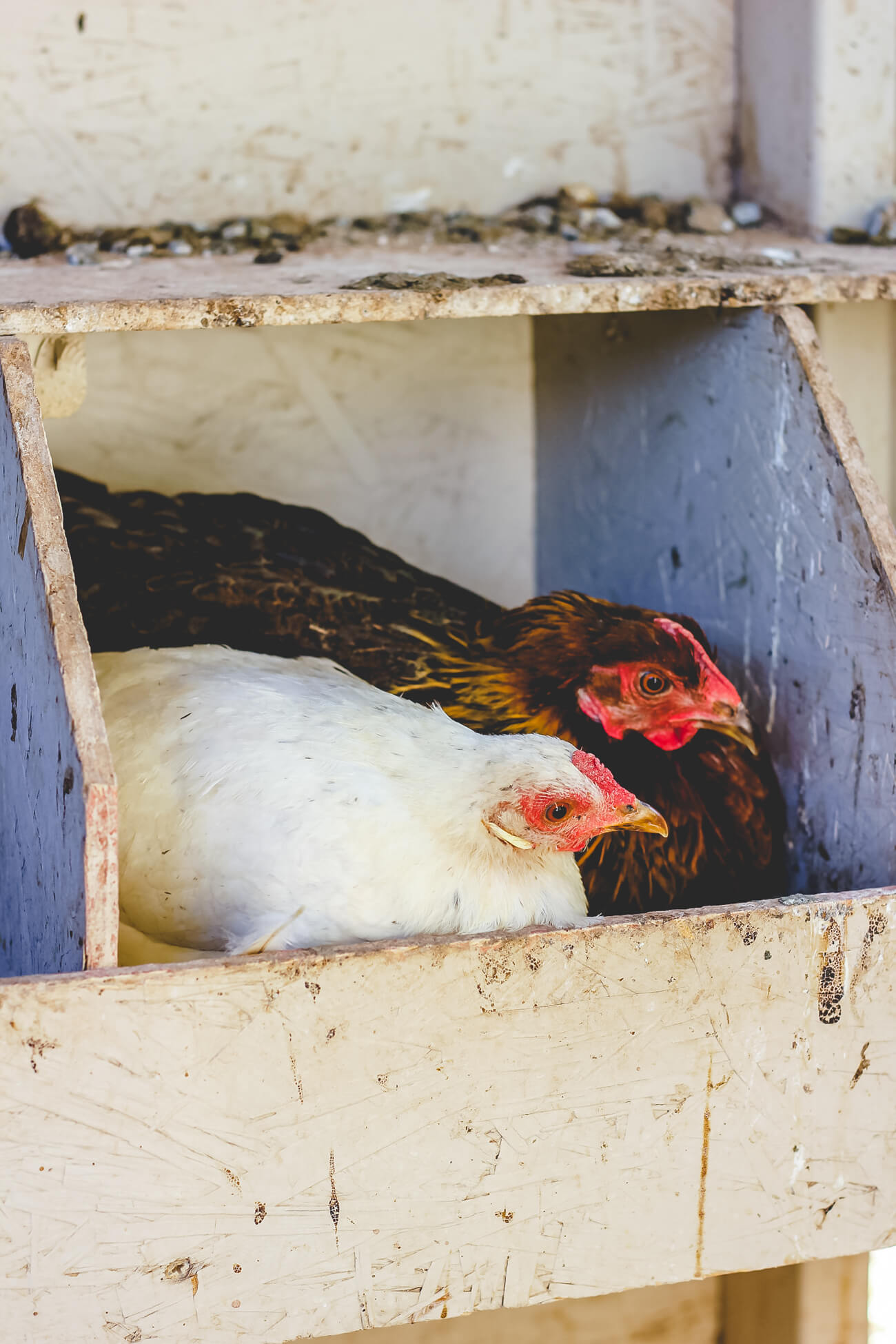 What to do with retired hens
As tough as it sounds, many owners decide to cull their hens that aren't laying anymore. This is a great way to utilize resources and provide your family with a good source of meat & broth.
Before you decide to cull your hens, make sure they go towards a good purpose. There's no point in culling a hen and throwing it away. Older hens tend to be tough, so I'd advise using it towards making lots of broth. You can make a batch, then make another and another with the same whole chicken until it's completely cooked away. One hen can provide your family with as much as 4 gallons of nourishing broth.
Another option is to use it for dog food, or give it to somebody who has a dog. Dogs do very well on a raw food diet, and it's a great way to utilize your hen. Be sure to cure your whole, butchered chicken well, which means you'll wrap it in a plastic bag and let it sit in the fridge for up to 10 days. This allows the meat to tenderize fully.
If you'd like to try to cook an old hen, there are some great tips to make sure the meat is tender. You can brine or roast the old hen to make sure it's edible. Nobody likes tough chicken meat, trust me.
If you're ready to start butchering, watch my video below on the best way to butcher a chicken!