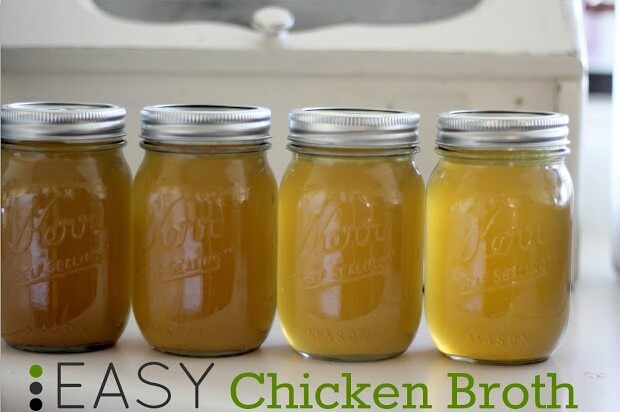 You just can't step into the homemade cooking arena without a good broth recipe in your back pocket.
It's a necessity and honestly easier than pie. For realz.
Chicken broth (and any other meat bone broth) is SO easy, all you need is some leftover bones, some veggies and water. There's really no recipe needed and no need to measure.
Start by gathering up your ingredients.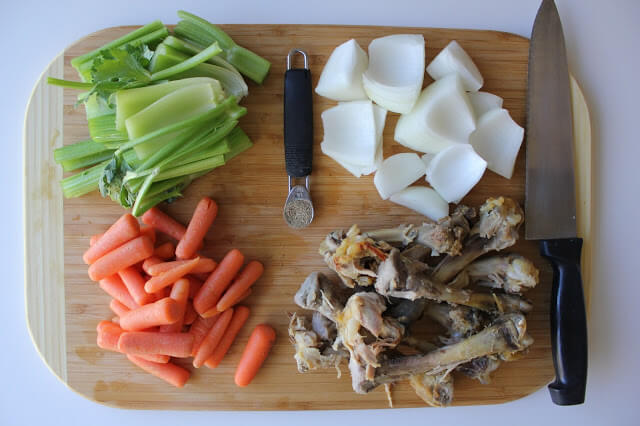 Add a couple handfuls of carrots, celery, onion, some bones, & a 1/4 tsp. of dried thyme. (plus a couple tablespoons of apple cider vinegar – this helps draw the minerals from the bones)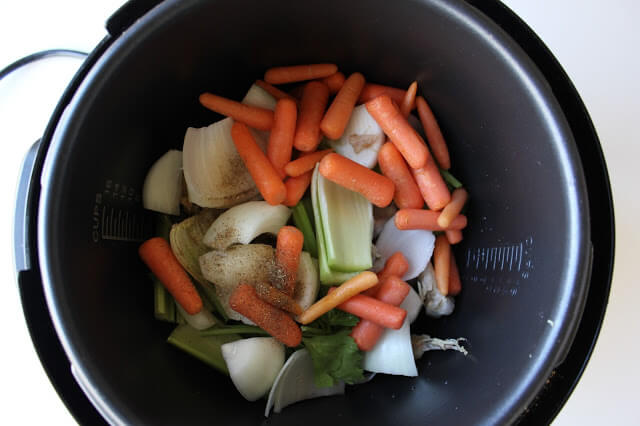 Fill her up with water a couple inches from the top.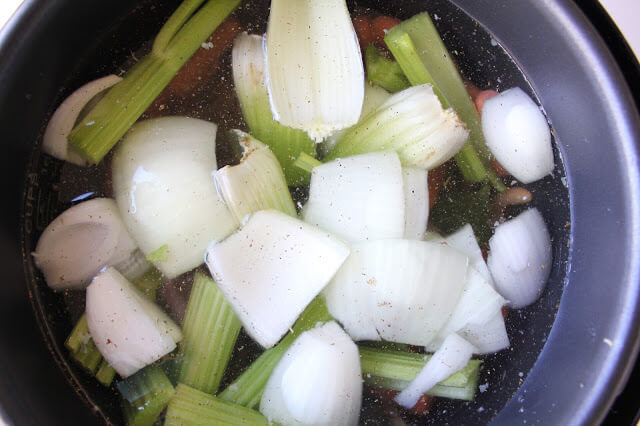 If you're cooking your broth in a pressure cooker, cook on high pressure for 1 hr with slow release.
If you're cooking your broth in a crock pot, cook on low for 8-10 hours.
*TIP* Stick it on your back porch if you don't want your house to smell like broth for 3 days straight.When it's done cooking, add salt & pepper to taste.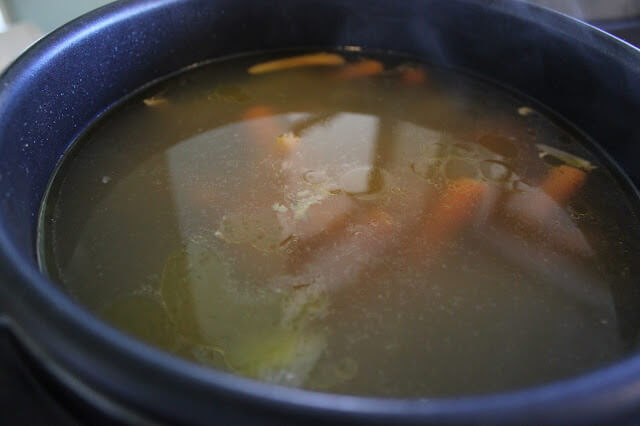 Afterwards, pour all the contents through a mesh strainer to catch all the little particles/veggies/bones.
*TIP* You can freeze the used bones to make another broth and another broth until the
bones completely disintegrate.
Fresh chicken broth will last 1 week in the fridge or about 3 months in the freezer.
One batch should make you about 1 gallon of broth.
How do I freeze my chicken broth?
I prefer to pour into a cupcake tin and freeze, then pop them out and store in a ziploc bag in the freezer. This way I can throw one in the pot fast when I need it
WARNING: DON'T FREEZE IN MASON JARS. IT WILL EXPLODE. Ask me how I know.