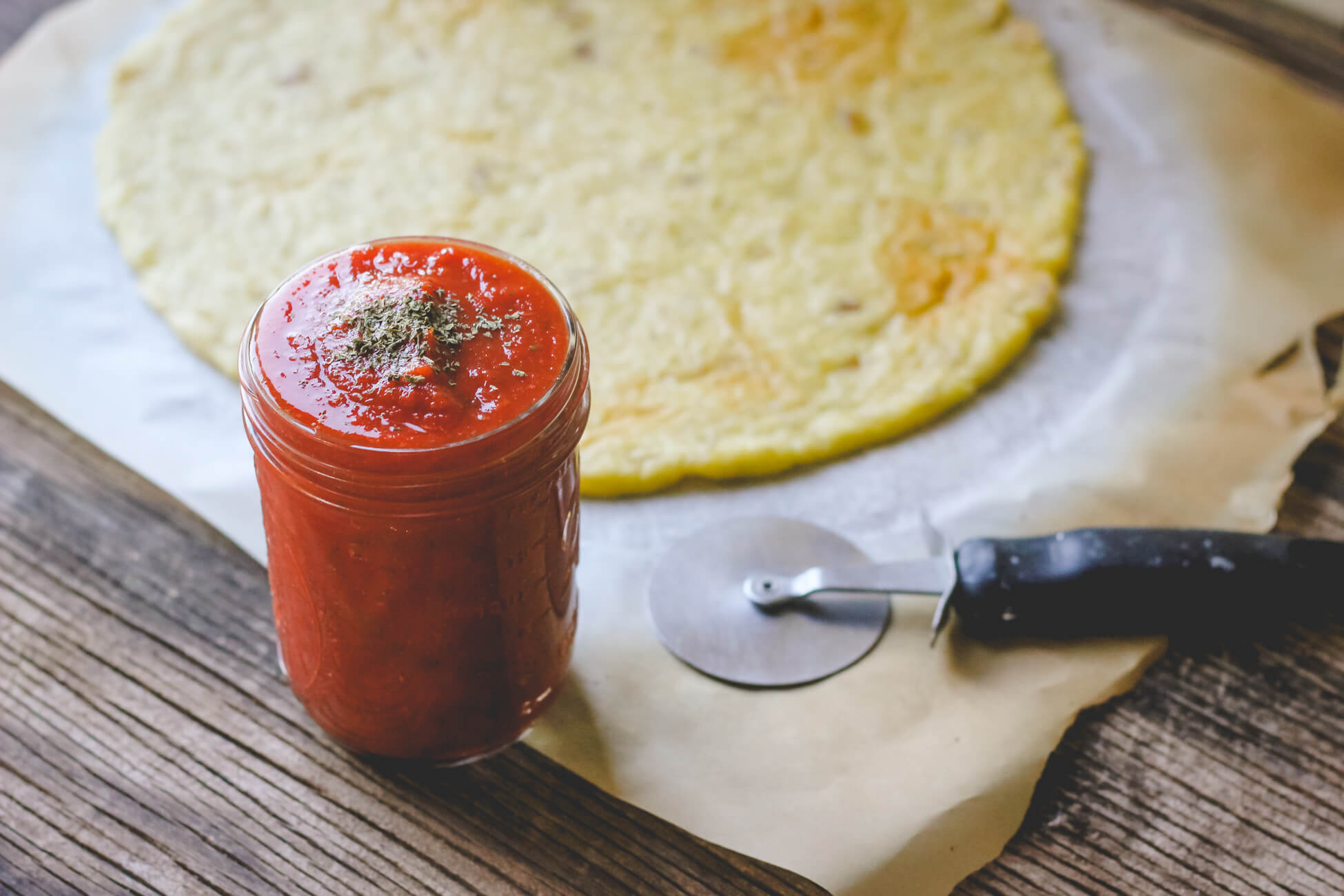 Have I got an easy recipe for you!
It's called easy homemade pizza sauce, and once you make it, you'll never go back to the storebought stuff.
It might sound silly to make homemade pizza sauce when you can so easily pick it up at the store, but avoiding ingredients like this makes it all worth it.
Ragu Pizza Quick Sauce: Tomato Puree (Water, Tomato Paste), Soybean Oil, Salt, Modified Food Starch, Dried Onions, Spices, Sugar, Natural Flavor.
The ingredients above in bold we try to avoid. Why?
Soybean Oil – we avoid all things soy in our house, as it's a known hormone disruptor. If we do eat soy, it's only traditionally fermented in foods like natto or tempeh.
Modified Food Starch – this could mean any number of things. The starch could come from corn, rice, or wheat (watch out gluten-free friends), and "modified" could mean anything from roasting it to treating it with acid.
Natural Flavor – don't let the word 'natural' fool ya'. This could mean a simple extract or could mean it's an msg derivative.
Homemade Pizza Sauce is where it's at! And really, my recipe couldn't be simpler, so grab some jarred tomatoes, open up that spice cabinet, and throw together your easy homemade pizza sauce.
Easy Homemade Pizza Sauce
This recipe is so simple, all you need is a blender & the ingredients to get your pizza on! After you make it, be sure to check out my insanely popular pizza crust recipe! It's the best!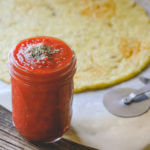 Easy Homemade Pizza Sauce
A quick pizza sauce for the perfect pizza night!
Print
Instructions
Mix all the ingredients in the blender until combined.
Recipe Notes
To better develop the flavors, store in the fridge 2 hours before using.