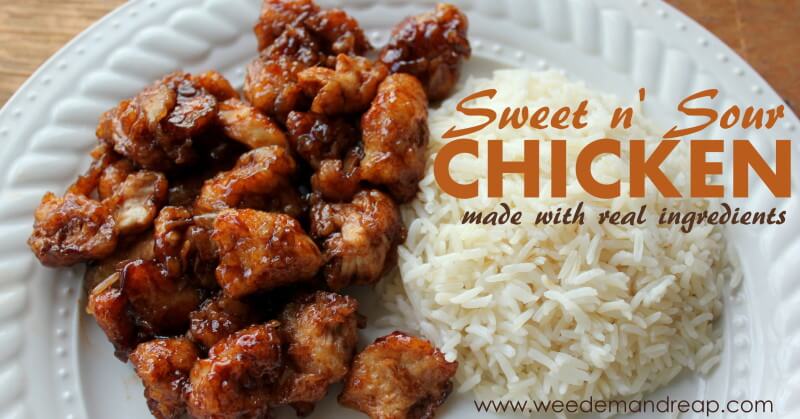 When I was a kid, everybody thought I was Asian.
Spoiler alert: I'm not Asian. My signature Dorothy Hamil haircut coupled with my jet back hair made me a shoe in for those "Where are you from, originally?" questions. As a kid, I found this rather upsetting because, well, I wasn't Asian.
Honestly though, I got pretty used to people being confused by me. With a name like DaNelle (thanks a heap mom & dad!), and my love for all things boy-ish, it's no wonder they didn't think I was a boy.
Oh wait. They did. MULTIPLE TIMES. Even Santa, bless him, thought I was a boy. Not gonna lie, that one stung.
Over the years I decided to embrace all the misconceptions about "who" or "what" I was, and just roll with it.
"Danielle?" Sure.
"Daniel?" Present.
"Danelleydalley?" Why not. (True story, you guys. This one ACTUALLY happened when they announced my name at my highschool graduation. Good times.)
Now that I have a blog, I can clearly state who I am. I am an urban farmer. I am a lover of real food. I am a mix of Irish & European with a hint of Native American. I am a mother, I am a woman, and yes, my name, as confusing as it is, is DaNelle (pronounced dah-nell).
What does all of this have to do with Sweet n' Sour Chicken?
Absolutely nothing. But I can tell you that this recipe is sorta Asian (though probably more American than anything) and it's amazingly delicious! It's also made with actual REAL FOOD INGREDIENTS.
Remember those? Real food ingredients are real, whole, nutritious, nutrient-dense, and natural. We're not perfect over here by any means, but we try our best to eat real food and lick our fingers when we're done.
Because real food freakin' rocks ya'll!
Frequently asked question I'm going to address right now before I even give you the recipe because I know I'll get a million questions about this:
Q. Why, oh why, do you have white rice in that picture? White rice is unhealthy! It's nothing but empty calories! Do you even know that? Do you know anything?
A. Thanks for asking! Actually, we think brown rice sucks over here. Why? Well, it's got a high amount of poly-unsaturated fats and other anti-nutrients, which causes inflammation. Because of this, traditional cultures have been knocking off that outer bran layer with a rock as far back as they have been harvesting rice. So, yeah. We also like to cook our rice in homemade bone broth (or storebought if I don't have any on hand) which helps make the rice very nutrient dense. You can read here why we choose to eat white rice like Basmati or Jasmine.
Are we good? Can we still be friends? Let's get to the recipe!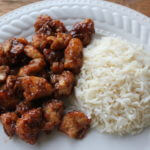 Sweet n' Sour Chicken
It's sweet. It's sour. But not horribly sour like those gross candies in your Halloween bag as a kid.
Print
Ingredients
2

lbs

chicken breast,

tenderloin, or thighs (we use pasture-raised)

3/4

c

arrowroot starch

2

eggs

(we use pasture-raised)

1/4

c

coconut oil
Instructions
Dice chicken into 1-inch pieces.

Place the chicken in a bowl & coat with arrowroot starch.

Whisk eggs in another bowl. Dip coated chicken in eggs.

Heat coconut oil in a pan over medium-high heat.

Fry chicken until golden brown.

In separate bowl, mix sauce ingredients thoroughly.

Place chicken in baking dish and pour sauce over it.

Bake at 325 degrees for 30 minutes, stirring every 10 minutes.

Serve with a side of rice.
Recipe Notes
* I don't use soy sauce because it's not healthy unless fermented. Asian cultures only eat soy that has been fermented and not nearly in the amounts American eat it today. Read more here.