I'm proud to announce that my fall garden is goin' strong, thanks to my natural garden pest control!
I've got my soil composted, organic heirloom seeds planted, labels painted, and my day laborers (a.k.a. the children) weedin' like nobody's business.
It's the stuff of dreams, man. Being a natural person, I wanted to go for only organic garden pest control. My garden was doing fine in the beginning, and then came that little pesky problem…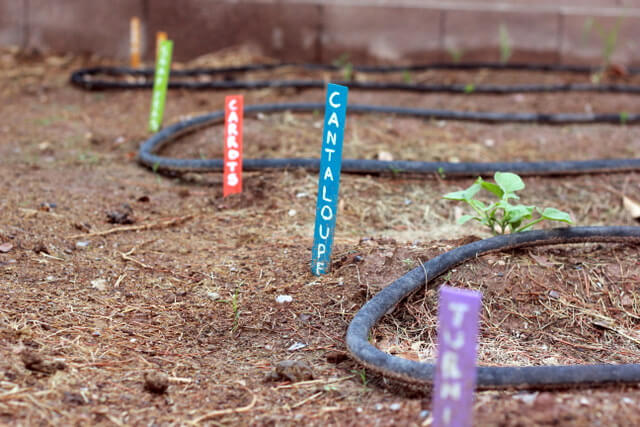 Bugs.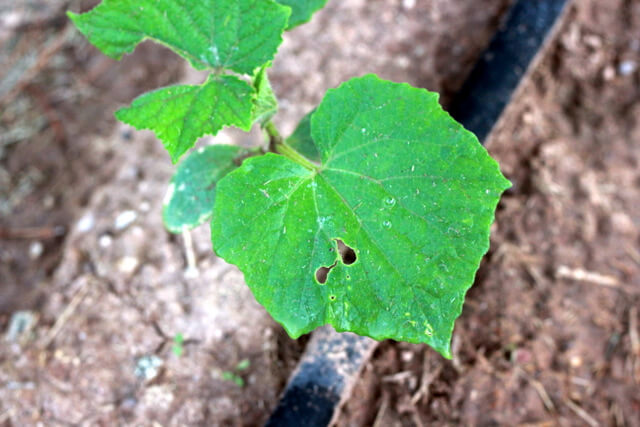 And more bugs.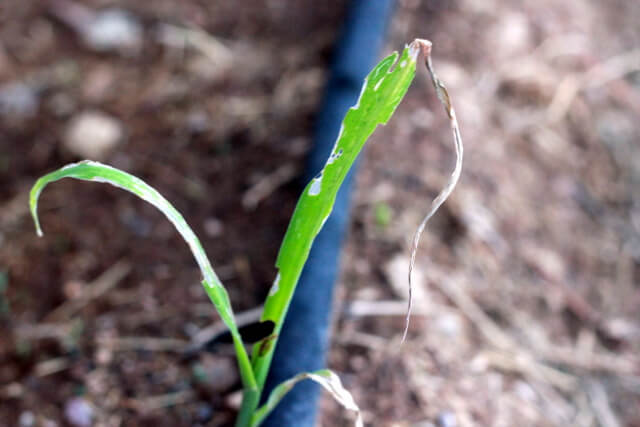 Seriously, how rude are these bugs? Geez, it's like they don't even care that I have a blog or anything.
"Hello! I need my garden to be flawless so everybody thinks I'm perfect and I never have any problems!"
Luckily for these bugs, I don't believe in pesticides. I've had many people recommend all sorts of chemical-laden products. But I decided long ago that this garden was going to be au naturale, dang it! My natural garden pest control will knock those bugs off their feet!
Today's organic garden pest control recipe is a great natural deterrent for those inconsiderate bugs in your garden. Take it from me when I say this stuff works! It uses garlic, cayenne pepper, onion (and a secret ingredient) to deter the bugs. I use homemade soap to help the spray adhere to the leaves.
For those "special" bugs in your life:
Start by placing 4 cups of filtered water, 1/2 onion, 2 garlic cloves, & 1/4 tsp. of cayenne pepper (or any other kind of hot pepper) in a pot. Bring to a boil.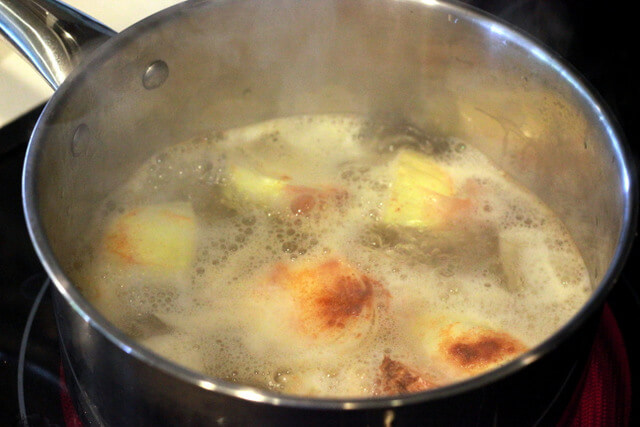 Grate about 1/4 bar of soap. I used my homemade soap recipe here, but you can use any natural soap you like. Seriously, any natural soap like this one (even a cheap one!) is fine.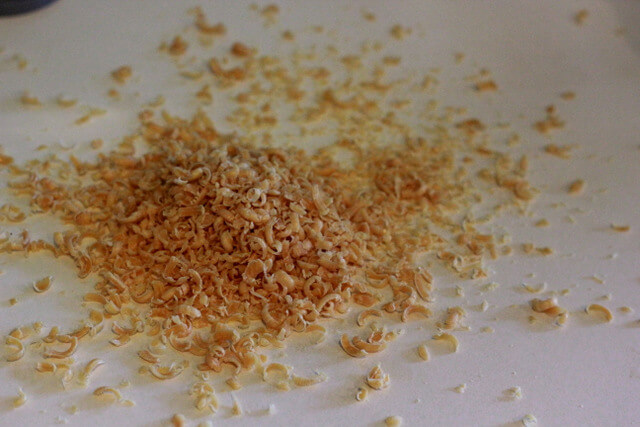 Once your pot of goodies is boiling, just add that soap right in. Stir while cooking an additional 2 minutes or so, and remove it from heat when the bubbles start to rise.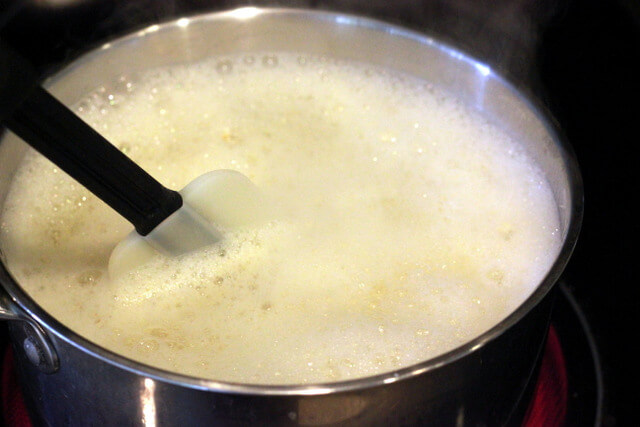 Cover it with a lid and let it all sit together for about 20 minutes.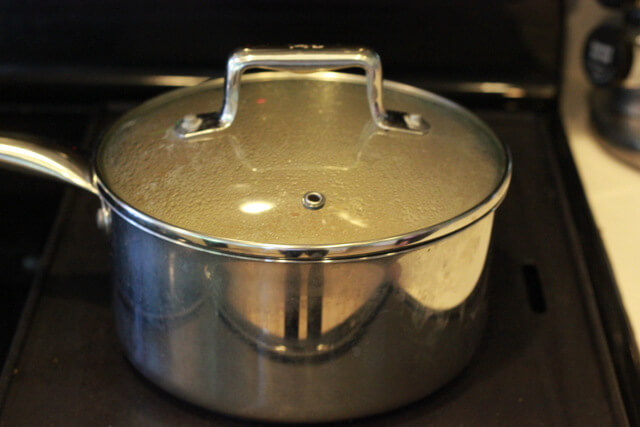 Once it cools, strain it and put it in a heavy duty spray bottle like this one.
I've been spraying this organic garden pest control on my plants about once a week and it seems to do the trick during those mild months. Also, it won't leave a residue or flavor on your plants. Since it's made from real food ingredients, it's a good idea to store it in the fridge.
What kind of bugs will this spray deter?
I've noticed that this organic garden pest control can deter a moderate amount of cutworms, potato bugs, spiders, aphids, caterpillars, ants, aphids, slugs, snails, & squash bugs.
Need an even stronger organic garden pest control option?
During a heavy bug season (during the late summer for us Arizona folks) I've noticed that I need a stronger pest spray. I have had incredible results from using essential oil garden sprays. Essential oils have potent properties that deter bugs when you're dealing with a big infestation in the garden. Watch my free class on which combination of essential oils is best!
WATCH MY CLASS NOW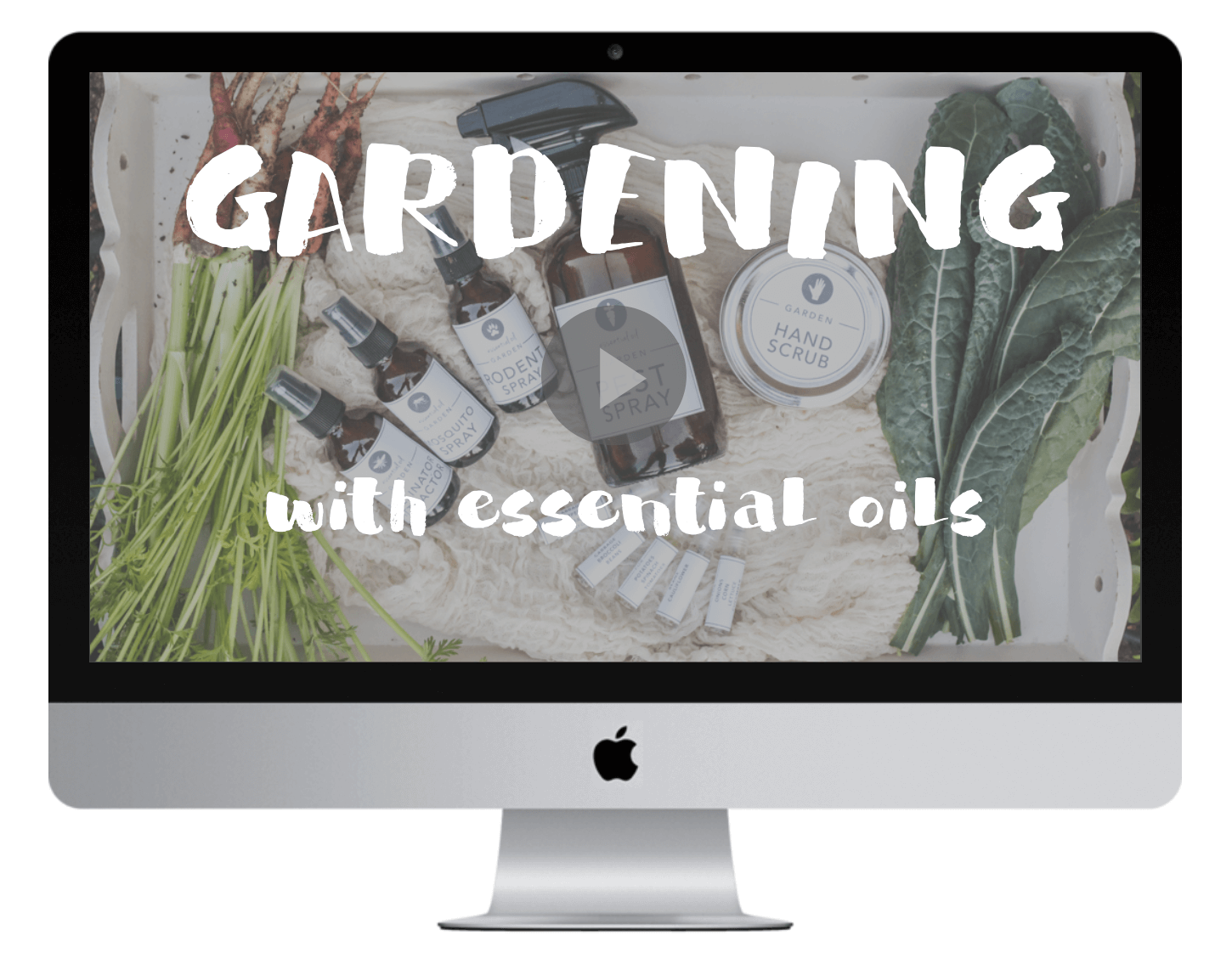 WATCH MY CLASS NOW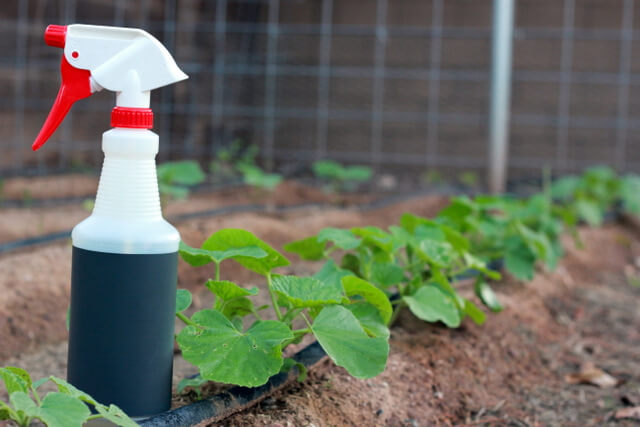 Can I get a 'woot woot' for organic gardening?