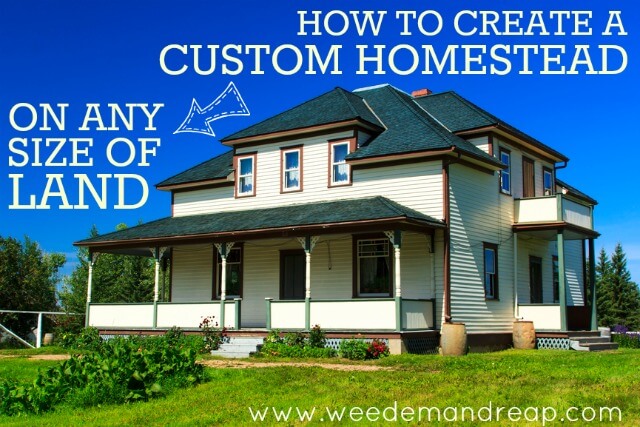 Remember when I forced, er I mean, "lovingly persuaded" my husband to create our very own urban farm? Even though I was sick and dealing with a lot of chronic health issues, I knew I needed a change. And that change started with our very own homestead! You can take a tour of our farm here. And yes, the mister loves each and every one of our goats.
What are your dreams for creating a custom homestead?
Self-sufficiency?
A way to be prepared in uncertain times?
A way to 'get back to nature' in your city environment?
A new hobby or a fresh adventure?
The goal of having less of an environmental impact?
A chance to have organic food without the grocery store prices?
Better quality of life for your family?
The opportunity to share nature and the responsibilities of farm life
with your children?
Fulfillment of your own childhood dreams?
Are you stuck in a place where you wish you could homestead? What if I told you now's the time to start homesteading?
Yes, even if you are living in a place where you don't think homesteading's possible, Jill Winger, author of Your Custom Homestead, says you can start homesteadin' now!
A homesteader doesn't mean you have to have acres and acres of land. You can be:
An Apartment Homesteader who cooks up a storm and fills their
balcony with vegetables grown in pots and containers.
A Suburban Homesteader who turns their backyard into a
chicken's paradise.
A City Homesteader who fills their front yard with edible
landscaping and line dries their clothes.
A Kinda-Sorta Country Homesteader who uses their two or three
acres to raise dairy goats or sheep.
A Real-Deal Rural Homesteader who grows vegetables and eggs to
sell at the farmer's market each week.
A Hardcore Off-Grid Homesteader who chooses to live without
refrigeration, modern appliances, and electricity.
"As we strive for contentment, we can develop new visions of our
'dream property' that will involve our current location instead of a
make-believe one." – Jill Winger, Your Custom Homestead
Get around those pesky HOA, County, or City Rules:
Jill has some great options for those of us feeling a little 'stuck' with our rules. Her positive attitude inspires us that really anything is possible with just a little creative thinking. From starting a community garden, to joining a CSA, bartering & trading, to some simple plan modifications, you really can make anything possible.
The goal here is to remember that no matter where you live, you can still be a homesteader! Don't give up on your dreams!
How to Organize Your Thoughts, Dreams, and Ideas to turn them into a Unique Homestead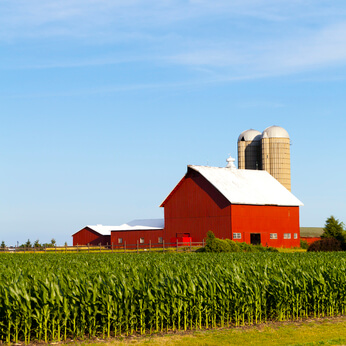 Instead of jumping into homesteading without thinking through the details, or worse, never working up the nerve to actually do anything, it's time to get planning and creating! And Jill's book, is the best way to get started!
Her book helps you organize your thoughts & dreams into a REAL working plan! Organizing is the KEY, guys! Jill's recommendations for your homesteading binder are GENIUS!
Some of her idea for your homesteading binder are:
A yearly calendar
Emergency numbers
Phone numbers and contact information for local resources such as
farmer's markets, breeders, local farms, feed stores, farm supply
stores, etc.
Your homestead's budget or financial goals.
A list of what you planted in your garden each year. Keep track of
seed names, quantity purchased, prices, and how they worked in
your garden that year.
A garden map illustrating what veggies were planted where. Some
things work best with a little rotation each year.
A list of last frost dates for your area, so you know when to plant.
Important animal paperwork: pedigrees, registrations, bills of sale,
names/phone numbers of breeders, receipts from vet office visits.
Important animal dates: birth dates, dates of purchase, due dates,
breeding dates (last heat, last breeding, last pregnancy).
Health records for each animal.
Harvest/production records.
Purchases and prices.
Freezer/pantry/feed inventories.
Homemade Udder Balm, Fly Spray, or De-Skunking Solution
easily accessible in my homesteading binder.
Designs/ideas/drawings for future buildings, barns, pens, corrals,
gardens, etc.
AND MORE!