Your goats may not know it yet…
But they're about to move into their very own goat house. It might not be the fanciest one on the block, but it's got farmhouse written all over it.
Because, you know, goats care about that sort of thing.
And the best part is that you can build your goat house with free — or at the very least — cheap materials.
The Perfect Building Material
Even though most people toss them in the trash, pallets are actually very strong, as they support hundreds of pounds of freight while in use. And once screwed together to form your goat house, they're great for standing up to even the most destructive goats. You can make all kinds of farm items with your pallets, like a farm clock or barrier around trees.
Once you find your pallets, you'll have to decide if you need to close the gaps. When altering your pallets, you have two options:
Leave gaps – This way your goat house will provide good shade, but also allow air to flow through so that the goats have a nice, ventilated shelter. Unfortunately, this is only a good option in warmer climates.
Close gaps – You can close the gaps in your pallets by filling each space with 1×3's. The only downside is that this takes more time to do. As an added measure, you can close the gaps on both sides of the pallet and then fill the inside with straw for insulation.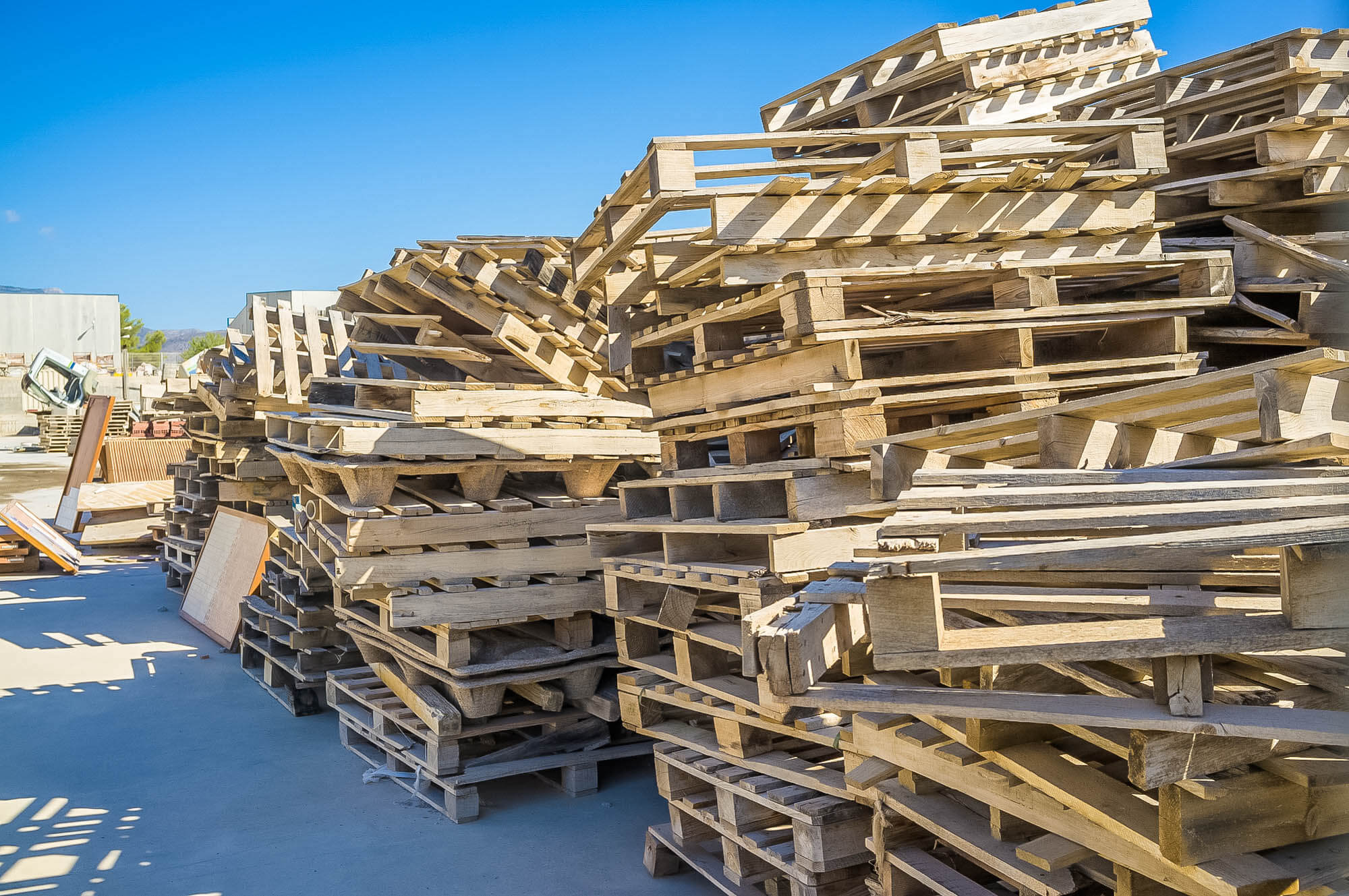 Where to find the best pallets
You can get free pallets from individuals or businesses that give them away after they're done with them. Go on craigslist, offer up, recycler, or facebook classifieds and see who's giving them away. If you want all pallets to all have a similar weathered look or new look, you might have to go a couple of places to make sure they match. Be patient, you might have to wait a week or two to get what you want.
Building your Goat House out of Pallets
Do a web search for goat house designs with pallets or check out my goat house Pinterest board here.
Pick the shape and style you want to do.
Gather your pallets.
Decide if you want the ground, pavers, a deck, or concrete as the floor.
Get about 3 inch long screws to screw the pallets together. I would definitely make it only one pallet high to be tall enough for the goats and to be the strongest structurally. If you live in an area that doesn't have mild winds and storms like we do, you might want 4 by 4 posts anchored in the ground at the corners. Use 2 by 4's to go across the top. We found that the tin roofing sheets are great to use for the roof. Screw those into the 2 by 4's for shade and rain cover for your goats.
Now you've got a fashionable and sturdy shelter that your goats will love! (Here is an article about other supplies you'll need along with the shelter for raising goats)
Watch us Build our Goat House
Check out our tutorial below. Easy, am I right?