Are ducks right for me?
Ducks are a great animal to start with if you are considering adding livestock to your life, but of all the duck breeds which one should you pick? Farm or not, having these adorable waddlers in your backyard is always entertaining!
They are small and easy to handle, tend to be quite hardy, rarely become aggressive, most breeds don't fly, and they are sociable and engaging to watch.
Duck eggs are delicious, higher in both protein and healthy fats than chicken eggs are (bakers go nuts over them), and some people who are sensitive to chicken eggs can eat duck eggs with no problem (if you are actually allergic to eggs, please consult your medical professional for advice).
Some breeds, especially the hybrids selected for egg production, lay more eggs per year than the best production chickens do, do so for more years, and seem to be far less likely to stop laying when days get short in the winter or hot in the summer (chicken hens can be real prima donnas when stressed).
Duck meat is also delicious, and, if your ducks get plenty of exercise and a good diet, they won't be as fatty as some commercial duck meat is. For a while, we raised Muscovy ducks and the meat was very similar to a beef roast.
How many Ducks should I Get?
Ducks are social birds so plan on starting with at least two. A single duck is a lonely duck and will do its darnedest to follow you around when you are in sight, and quack disconsolately when you aren't…which can get really old.
Males and Females?
Calmer breeds of duck are quite happy with a ratio of one male to one female, others do better with more females than males, up to 4 to 5 ducks (female ducks are "ducks," male ducks are "drakes") per gent if you want fertile eggs, so the ducks won't get mounted so often (drakes can be, shall we say, very enthusiastic breeders).
More drakes than ducks rarely works, for the same reason.
You can keep just females (unless you want to hatch ducklings, of course), but a girls-only flock may be harder to manage.
A friend of mine had 20 ducks (she sold eggs) and the girls decided my friend was the drake: all of them would squat around her and quack seductively whenever she came to feed or water them. It is extremely hard to walk when the ground is covered with submissive ducks, as they don't move until they get what they want!
Worst, according to her husband, was if you mistakenly started to put your foot down on top of one (which was hard not to do), that duck would stand up and give herself an enthusiastic "I just got lucky" shake: it gave him the creeps.
So, her advice is to always keep a drake or two around for the girls to bat their eyelashes at.
A few downsides
Much as I love ducks, they aren't for everyone.
Ducks can be messy (they throw water around, make lots of gooey poop, and walk on everything with their big flat feet).
Ducks also quack. A lot. Even during the night, if something disturbs them.
So they may not be the best choice if you have neighbors close by (Muscovies are the exception; they hiss rather than quack). Ducks are also very suspicious of anything new, so you need to be a bit patient when it comes to changing things around them.
Over the years on our farm, we've had various duck breeds, and the problem we've always run into was the ducks loved to swim (and poop!) in the goat's water. Because we have a large pasture and let all the animals in the same area during the day, this became a big problem. The only solution for us was to sell the ducks, but we plan on in the future installing either automatic waterers or bubble waterers for all the animals so we don't have large buckets of water for the ducks to destroy.
Duck Breeds
There are dozens of domestic duck breeds, many with different color options, to choose from.
Most duck breeds that are commonly available are easy to raise and good choices for beginners (you may want to skip over the tiny Call Ducks, cute as they are, as they are extra-loud and the tiny ducklings need extra care; and any that are good fliers, such as Mallards, as they will be in the neighbors' fish pond every time you look around).
If you just want a few ducks to have around as pets, picking up a few ducklings at the local feed store or ordering "hatchery choice" are affordable options. Think about what you want to raise ducks for, check out the available breeds and see which you like the look of, and get some ideas. Be aware you may have to get on a waiting list if you pick something rare, so if you want your ducks right away, a more common breed may be better.
Here are some duck breed suggestions to help you get started…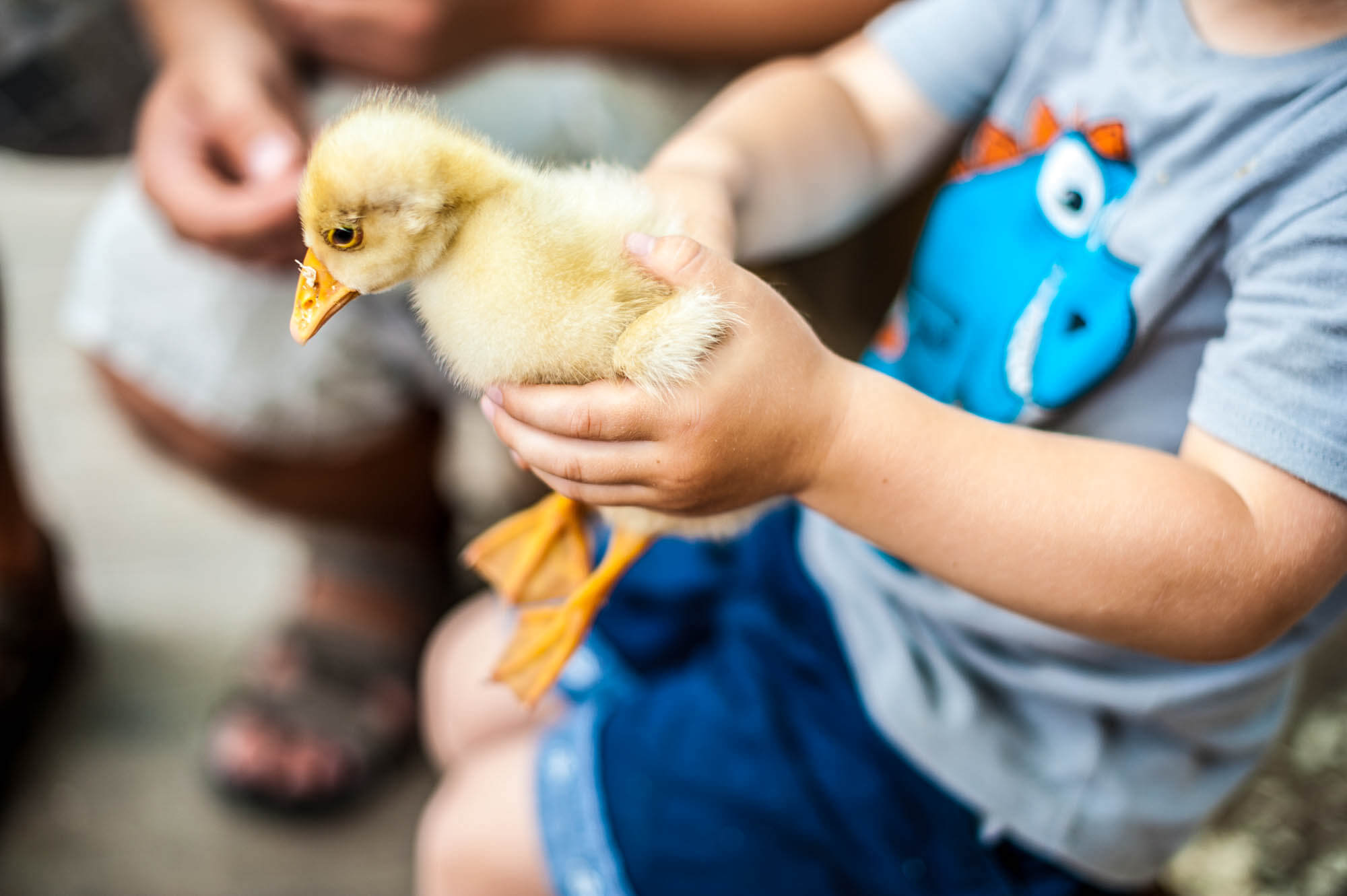 Best Duck Breeds for Pets
If you just want a few quackers to enjoy and make pets of, a calm breed is a good choice, though any duck that is handled gently and frequently will get reasonably friendly and used to humans.
Welsh Harlequins tend to have a very calm personality and their small size (4.5 to 5.5 pounds) makes them easy to handle, even for children. They are some of the most prolific egg layers around but also like to sit on and hatch eggs, making them a good choice if you'd like to slowly increase your flock.
Pekins also tend to be very calm birds, but are larger than Harlequins (drakes of the larger strains can weigh up to 13 pounds) so they may not be the best choice for small children.
Best Duck Breeds for Foraging and Pest Control
Ducks are omnivores, eating not only duck pellets, but lots of green leaves (watching a couple of ducks devour a head of leaf lettuce is downright scary and always reminds me of lions on the veldt) and any small critters they can find, ranging from mosquito larva, to slugs and snails, and even the odd frog or vole.
This means they can help you manage weeds and pests while cutting your duck feed bill.
(Indian) Runners are amazing garden helpers and, unlike chickens, they don't dig stuff up (just keep them away from small seedlings, as flat duck feet are great squashers, and ripe strawberries, which they are rumored to find irresistible). I also never tire of watching Runner, well, run, with their odd upright bodies, sort of like bowling pins with legs.
Campbells, Harlequins, and Hook Bills are also good foragers.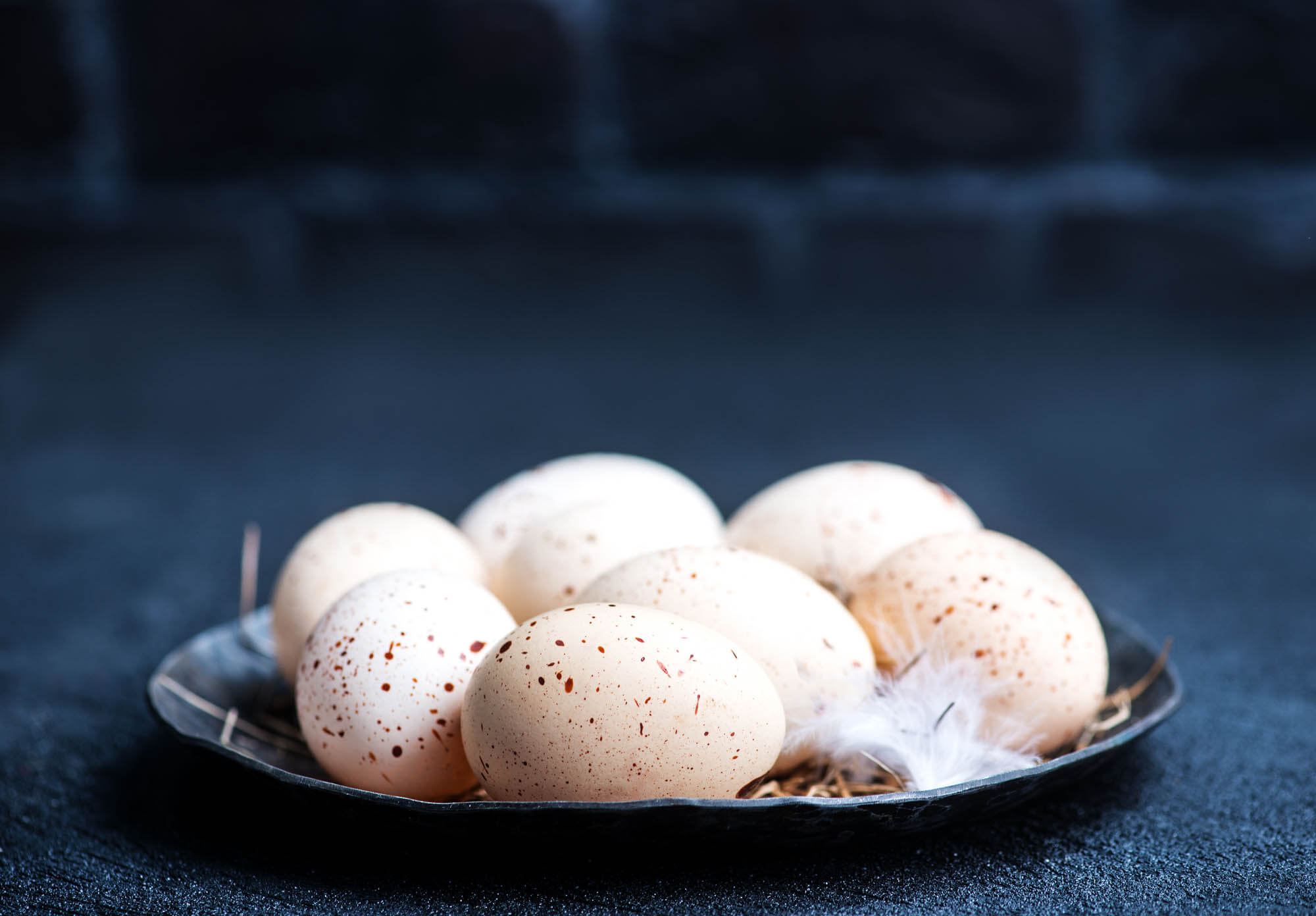 Best Duck Breeds for Eggs
All ducks will provide you with some eggs, but many breeds lay predominantly in the spring and summer, leaving you eggless for months at a time (due to their thick shells and membranes, duck eggs store in the 'fridge for many months though, so you may be able to stockpile eggs for eggless periods if you have room).
Two of the best heritage breeds for eggs are (Khaki) Campbells and Welsh Harlequins, especially if you buy from a breeder or hatchery that selects for laying ability rather than looks. Welsh Harlequins tend to be very calm, while Campbells tend to be loud and nervous. Raising a heritage breed gives you the option of hatching eggs to add more birds to your flock, as long as you are willing to eat the extra males.
If egg production is your primary goal, Metzer sells a couple of great hybrids, the Golden 300 Hybrid Layer and the White Layer, which will pop out an egg almost every day all around the calendar and are much calmer than Campbells. The downside to hybrids is any ducklings hatched from their eggs will be extremely variable and rarely much like the parents.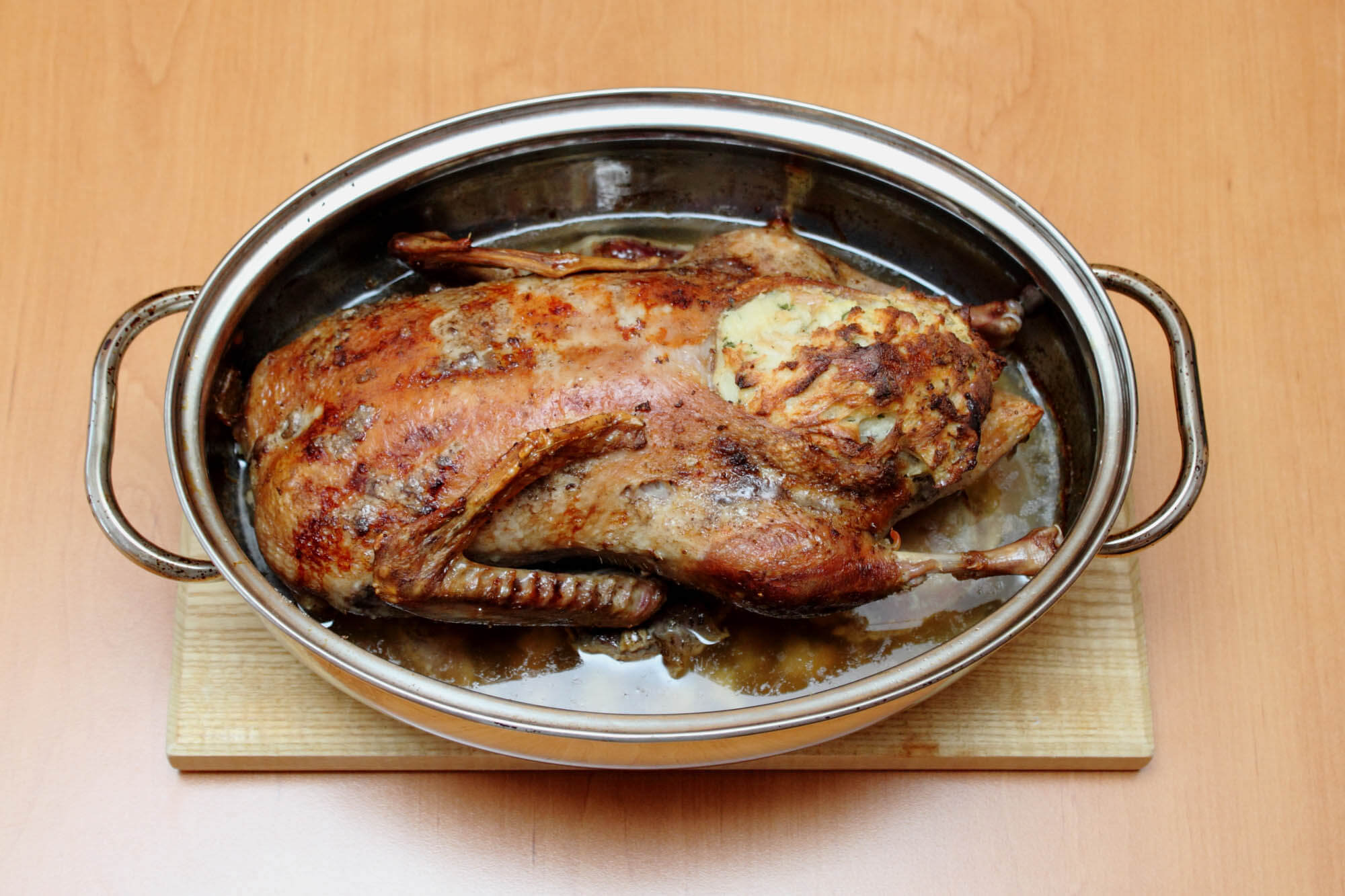 Best Duck Breeds for Meat
All ducks are edible and tasty, but some have been selected because they grow fast and make a lot of meat for the amount of feed they consume.
If you want to grow a batch of meat ducks to fill your freezer, and especially if you want to cut them up into boneless breast cutlets (for grilling, yum) and legs (for stewing), it's hard to beat Hybrid or Jumbo Pekins. They grow so fast it's almost scary and their white feathers make for a clean looking dressed bird (why DO we call a bird without it's feathers "dressed," shouldn't it be called undressed?).
Muscovies (not technically a duck, they are their own species, but they are quite duck-like in appearance and taste) are a great choice for meat, being much leaner than true ducks and getting quite large (adult males weigh as much as 15 pounds). Select a white feathered strain for a clean-looking dressed bird. Muscovy females can hatch out a couple of huge broods of ducklings every year (a friend says her birds frequently hide nests and reappear weeks later with as many as 20 yellow fuzzballs in tow), so they are very sustainable. The downside is that young Muscovies fly early and well, and females continue to fly as adults (males eventually get too heavy), so catching your dinner can be a challenge. If meat is the plan, pen them as ducklings and butcher them as adolescents, before they get airborne.
Best Multi-Purpose Duck Breeds
If getting a reasonable number of eggs, a few smaller meat birds to butcher, and birds that will hatch out their own replacements sounds like a good plan you are in good company and just about any of the heritage breeds are a good choice.
Welsh Harlequin, Buff, Silver Appleyards, Saxonies, Anconas, and Magpies are all good choices. Runners and the smaller duck breeds don't have much meat on them, but are still perfectly tasty.
Getting Started with Ducks
Finding adult ducks for sale can be challenging, so most people start with ducklings.
If you shop online or from a catalog, the newly hatched ducklings can be sent to you through the mail (ducklings don't need to eat or drink for about the first 48 hours).
Many hatcheries have a minimum order, which is set so that the ducklings can generate enough heat to keep themselves comfortable during the trip. A few hatcheries will ship as few as two ducklings for an extra fee, which covers heat-packs and special packaging to keep them comfortable and safe during transit.
My go-to hatchery for ducklings is Metzer Farms in California (yes, they routinely successfully ship ducklings all over the U.S.). Metzer also has great info on raising ducks on their website. If you are looking for a specific and less common breed try searching The Livestock Conservancy's Online Directory.
And finally, when your ducks are on they're way, Amazon is a great place to pick up supplies for your new ducklings.