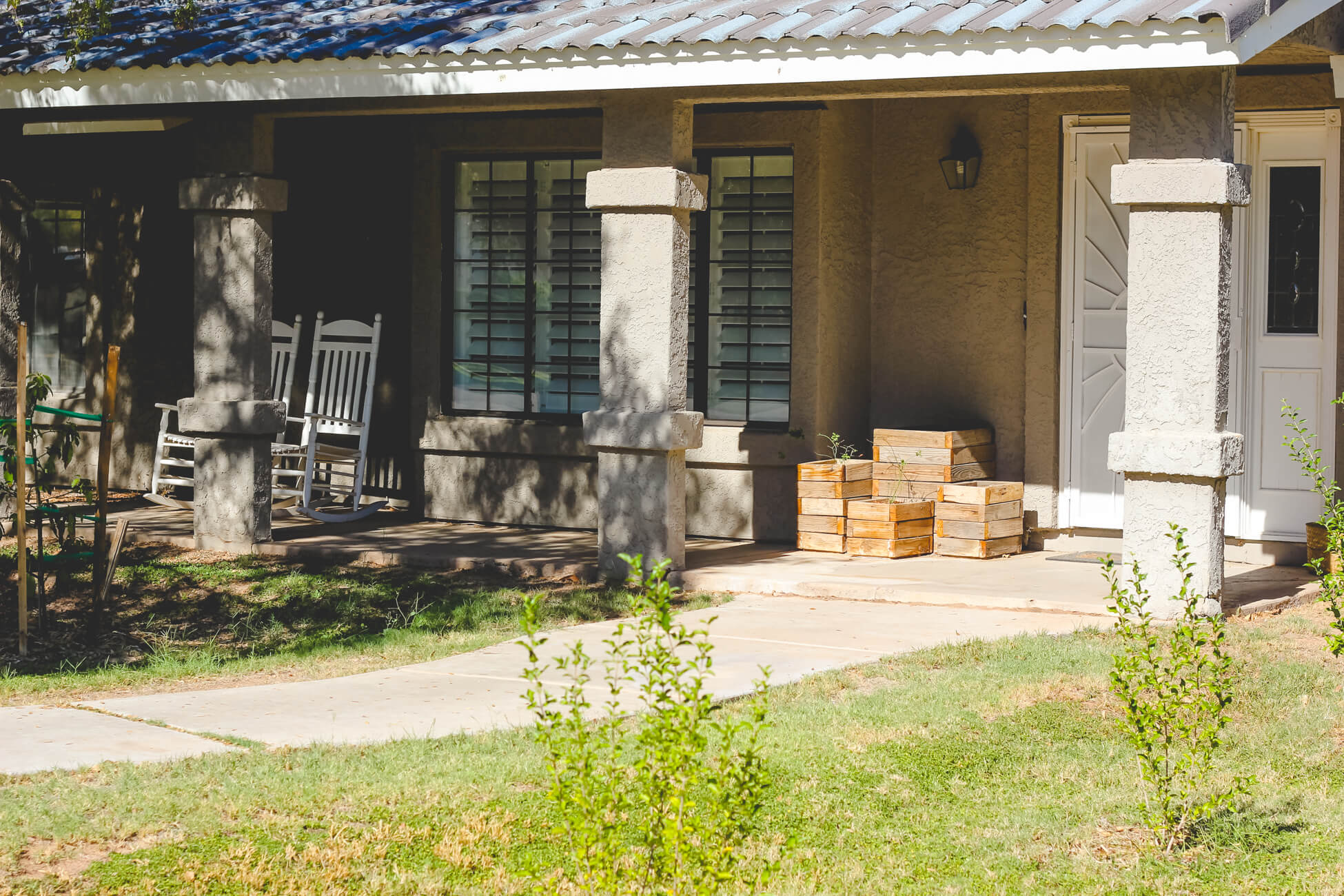 Funny how life turns out, isn't it?
One month you're young & single, and the next you're married to the most frugal man in the world who's usin' phrases like "paying off the mortgage early" & "debt-free".
Whoa, whoa, whoa. We've got our whole lives ahead of us, let's just chill for a minute, okay?
(Apparently "chill" to Kevin means paying off the mortgage early in our mid-30's.)
Here's how we did it…
In 2009 we needed a change. I was struggling with health problems and we were tired of living in a home with a tiny backyard and neighbors so close to us on either side we could've high fived each other through the windows.
Our families called us crazy, and truthfully, we thought we were crazy ourselves.
But we did it anyway.
We bought our dream farm.
It was a 2500 sq ft home on ONE glorious acre of land, smack dab in the middle of town. A perfect cul de sac, perfectly mature trees, and some not so perfect things like a hideous blue roof, train tracks right behind our backyard, and the fact that the whole house smelled like smoke.
But it was too good to pass up, so we bought it at $250,000 and got to work on paying off the mortgage early.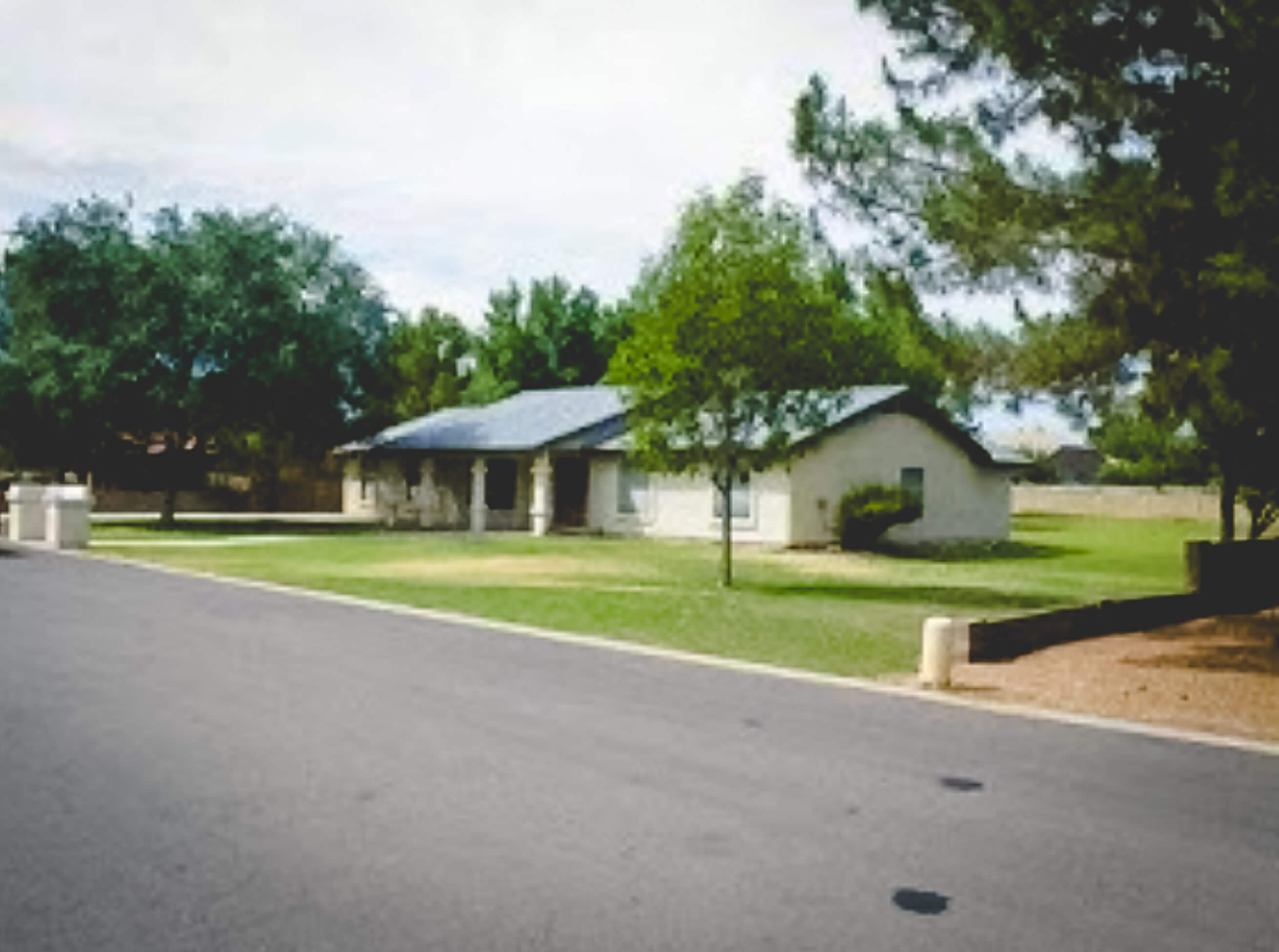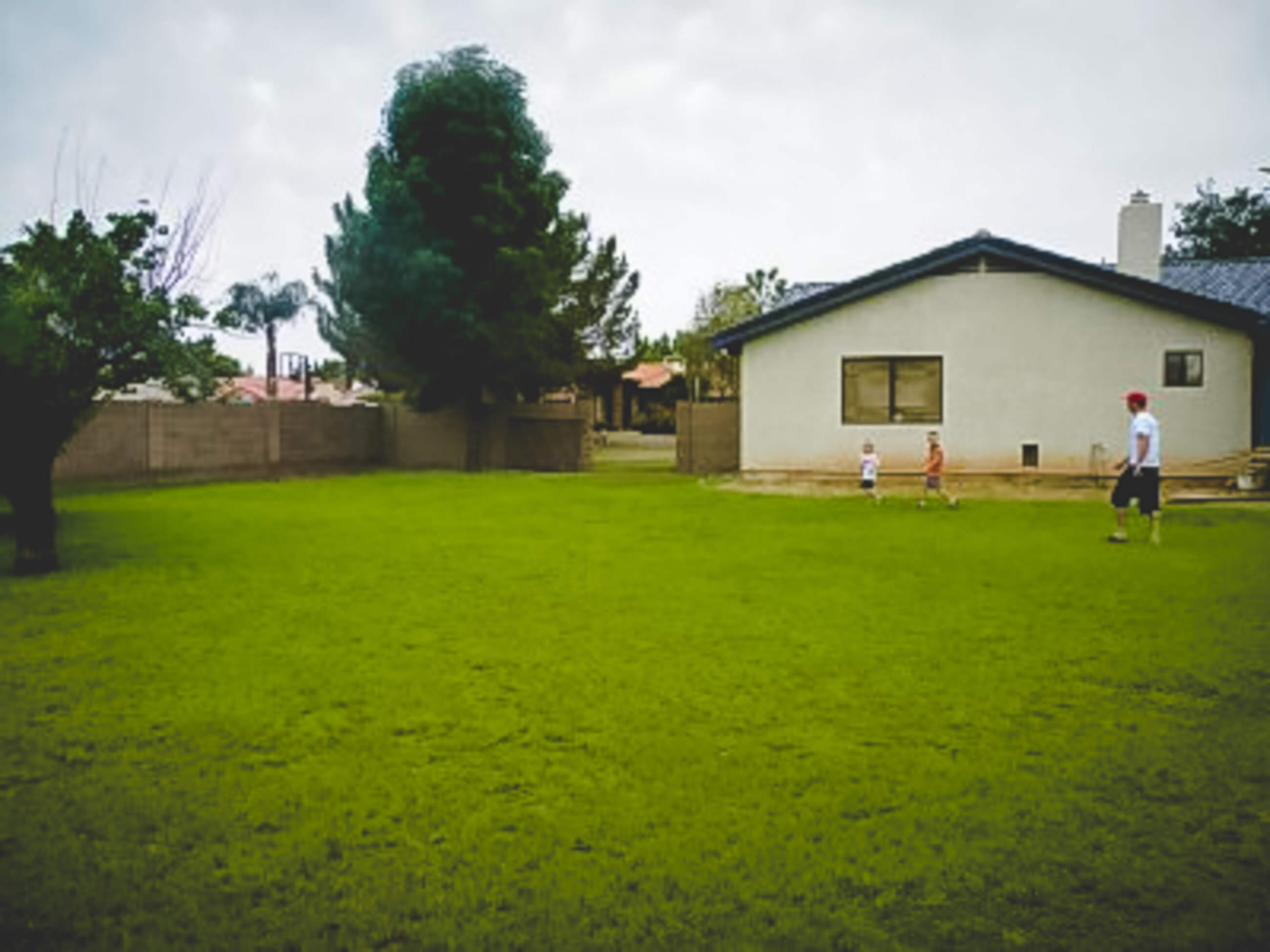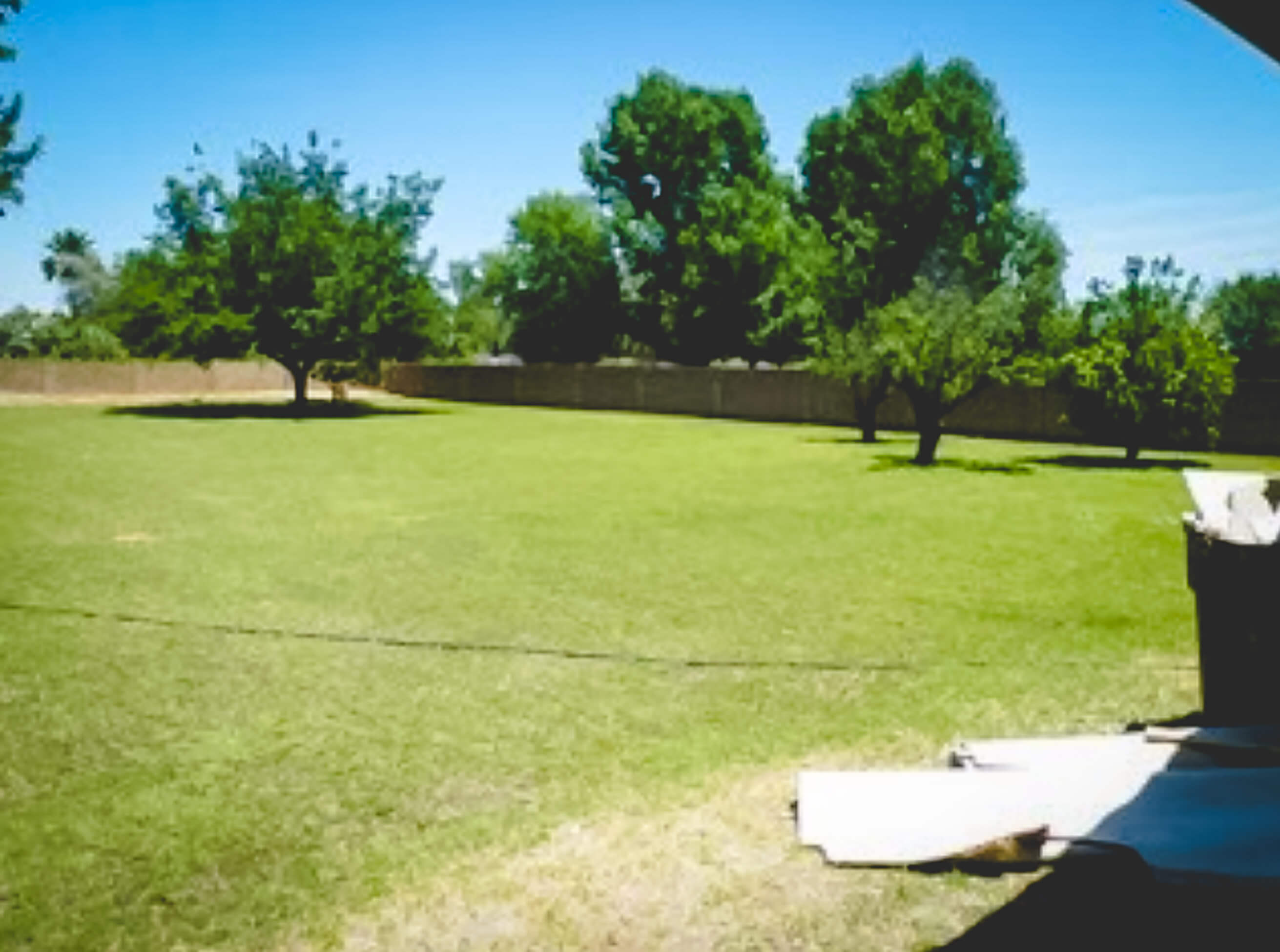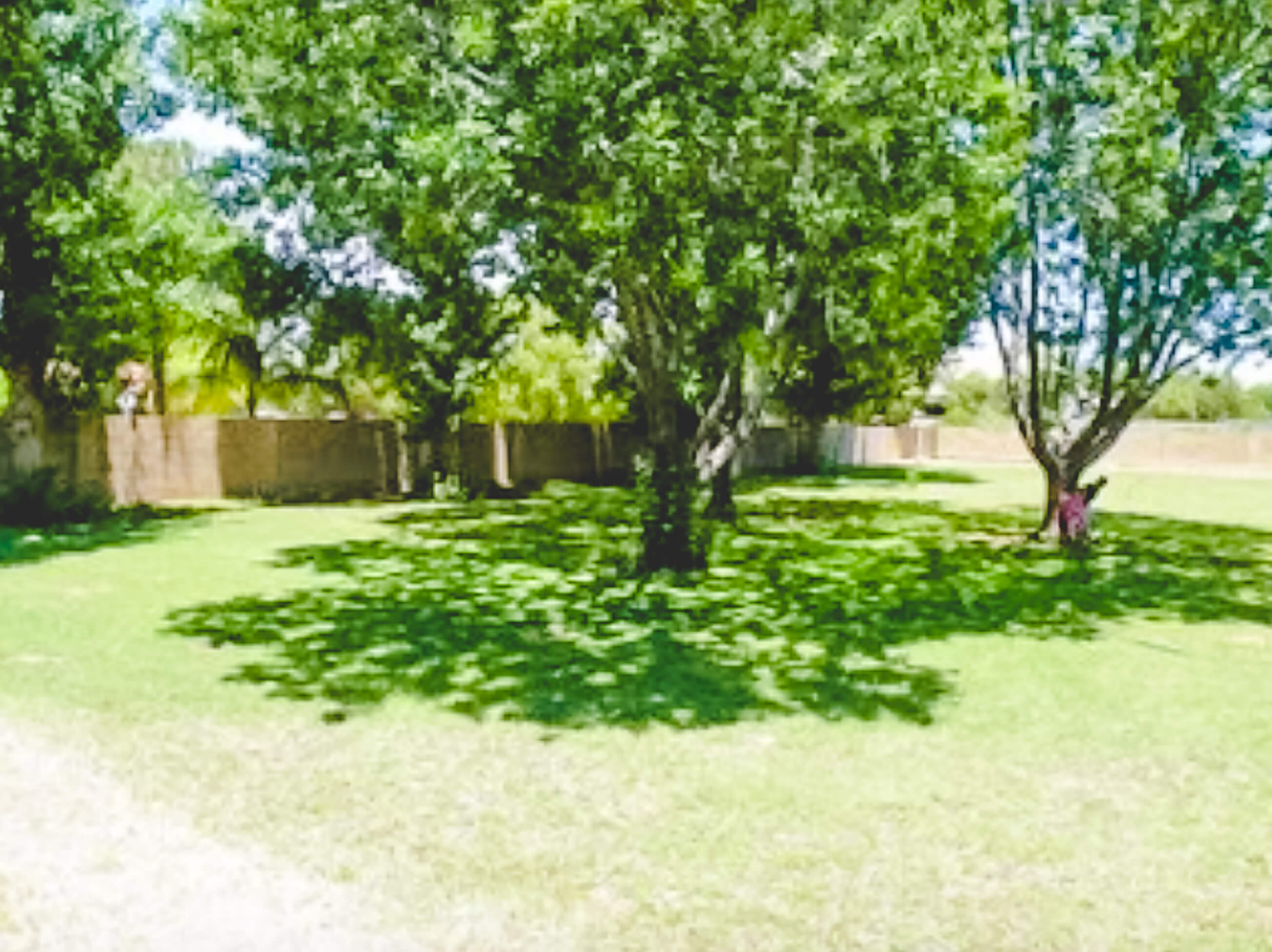 Prepping for the dream of being debt-free
Before we ever laid eyes on our dream home, we lived in tiny apartments, worked as apartment managers, paid for school with grants or scholarships, and lived a tight budget to avoid any debt. We bought junky (but good brands) of cars and we made sure to live within our means. Yeah, we clipped coupons and yeah, we saved used gift bags in a box under the bed, but we had dreams, man. We knew we'd never get anywhere close to paying off the mortgage early if we started our journey in debt.
In the early years, we started the good habit of saving a little every month. With some planning, we were able to put away anywhere from $200-$500 a month into a savings account after all our expenses were paid for.
Purchasing the dream home
Because we had always put a little away each month into savings, we had exactly $11,600 to our names after the downpayment of our new dream home. Problem was, the house needed A LOT of work. We allowed ourselves only a $9K budget to get the house livable.
We started by gutting the inside of the home and paying a painter to spray the entire thing with Kilz primer. Next, we used a service called ozone treatment to run for a few days through all the vents & attic. It was already smelling better and we were ready to begin the fixup. We removed flooring, excess bricks around the fireplace, installed carpet & tile, and a few new ceiling fans. We didn't have enough money to paint the entire house so we only painted the bedrooms and left everything else with a nice dusty coat of primer. We did a lot of the work ourselves & bribed family with food to help out.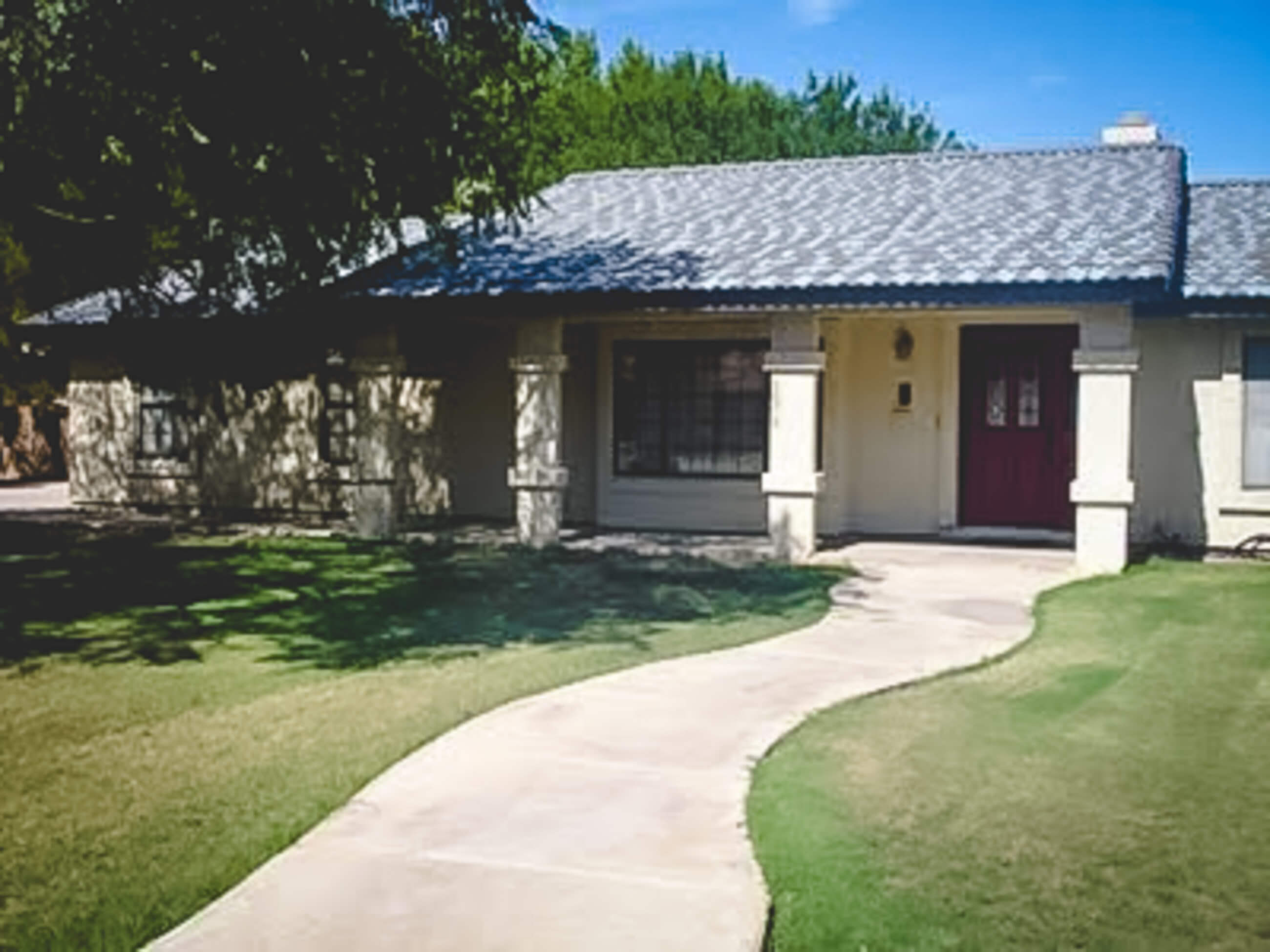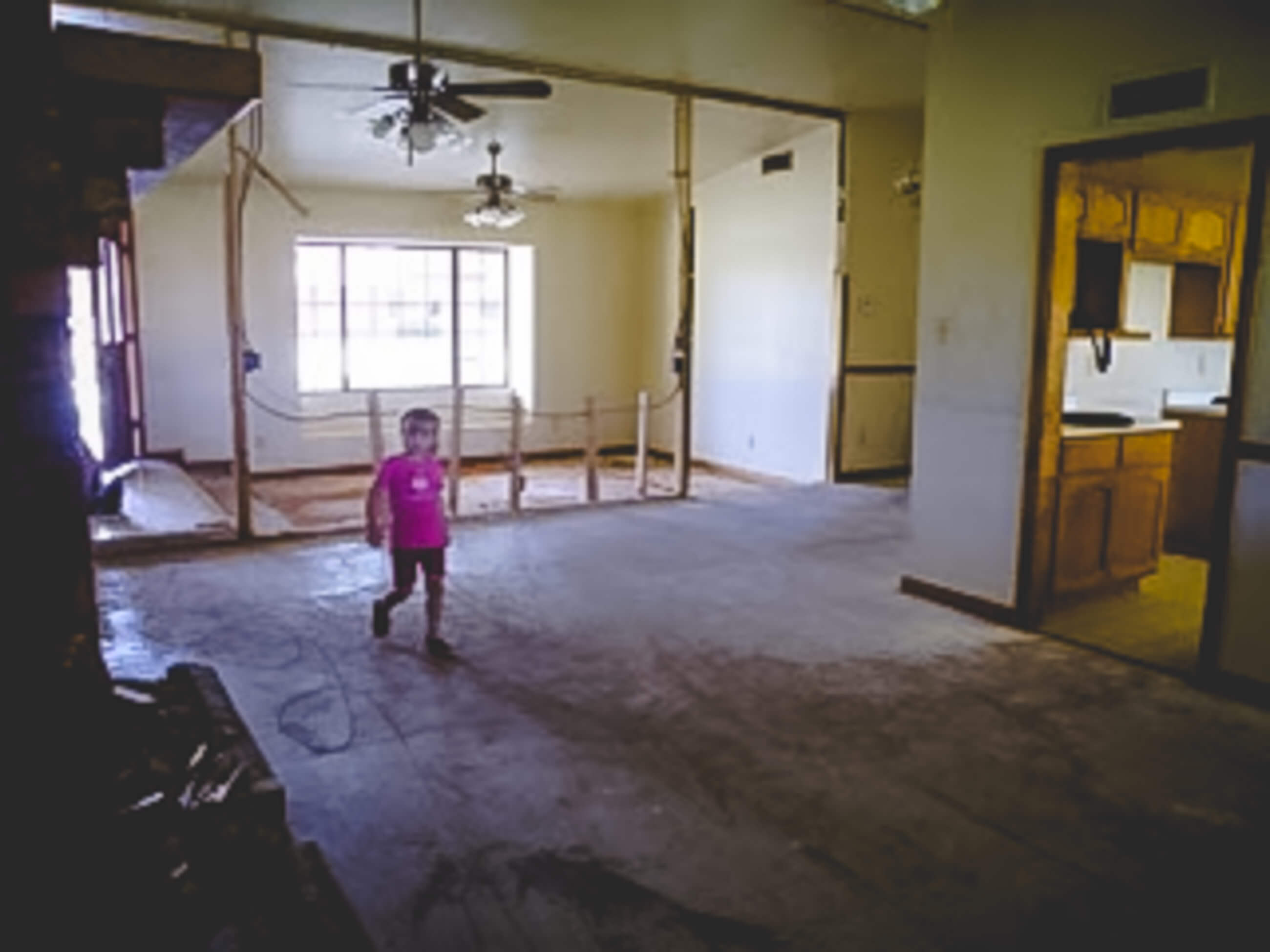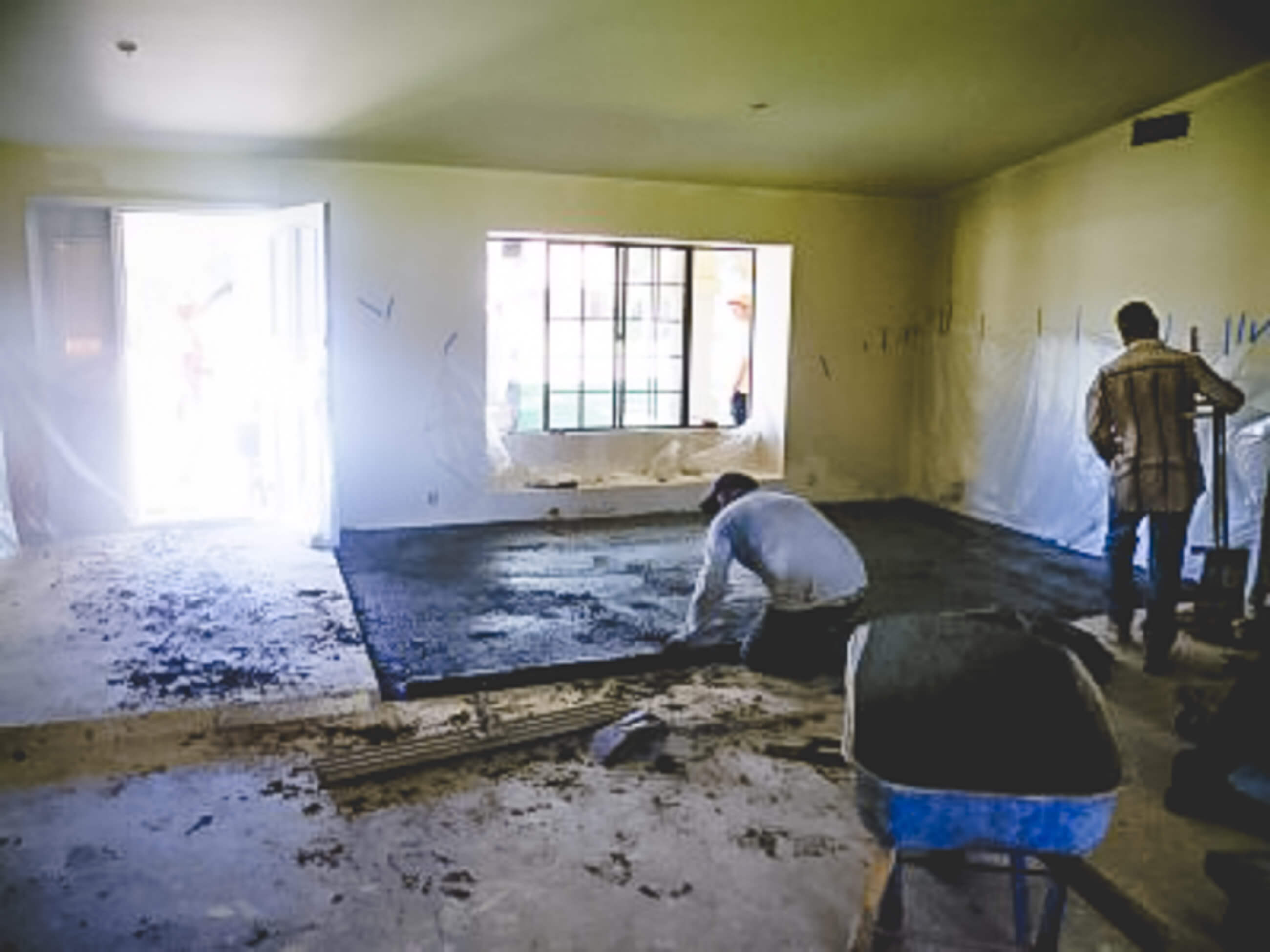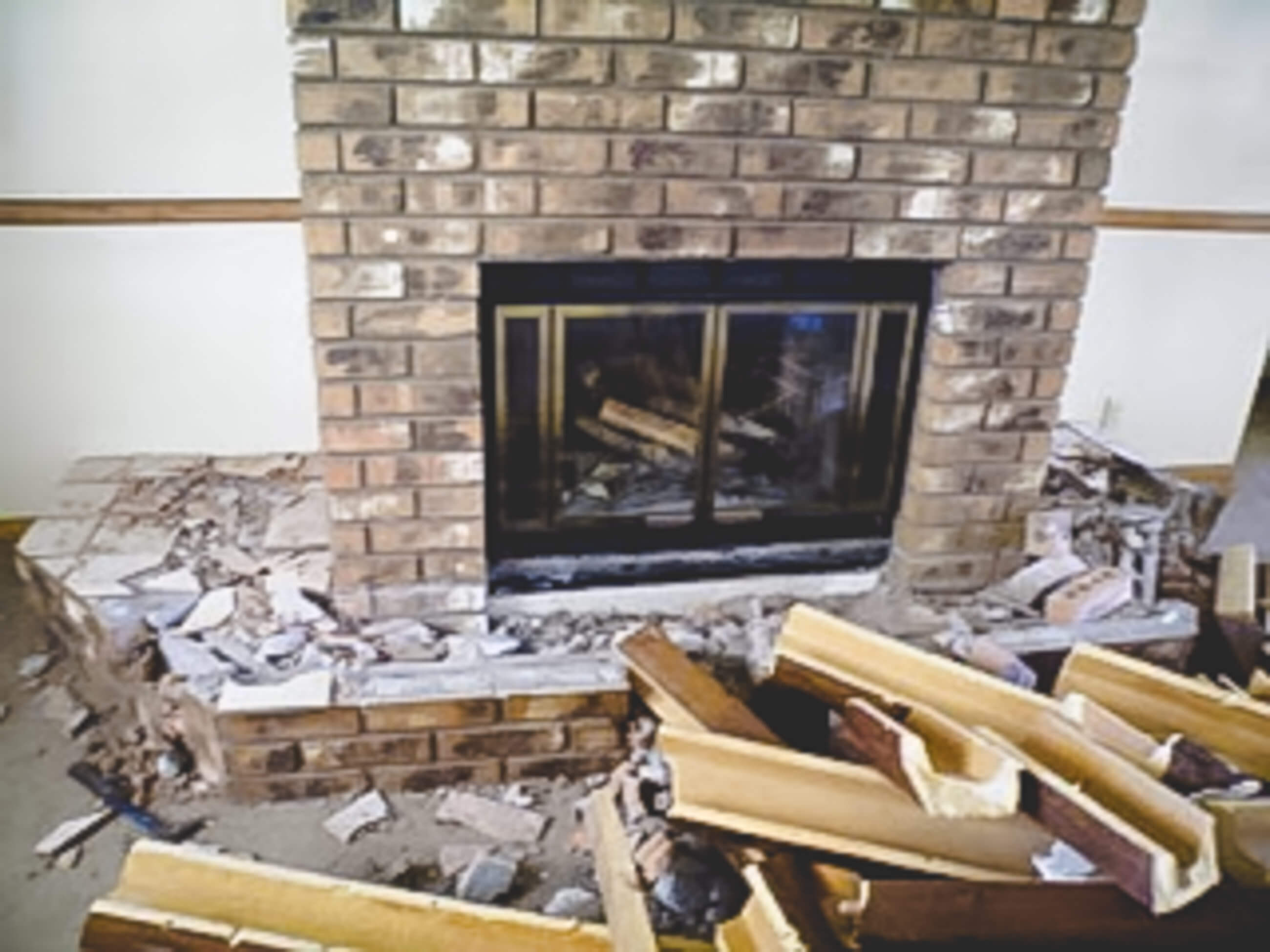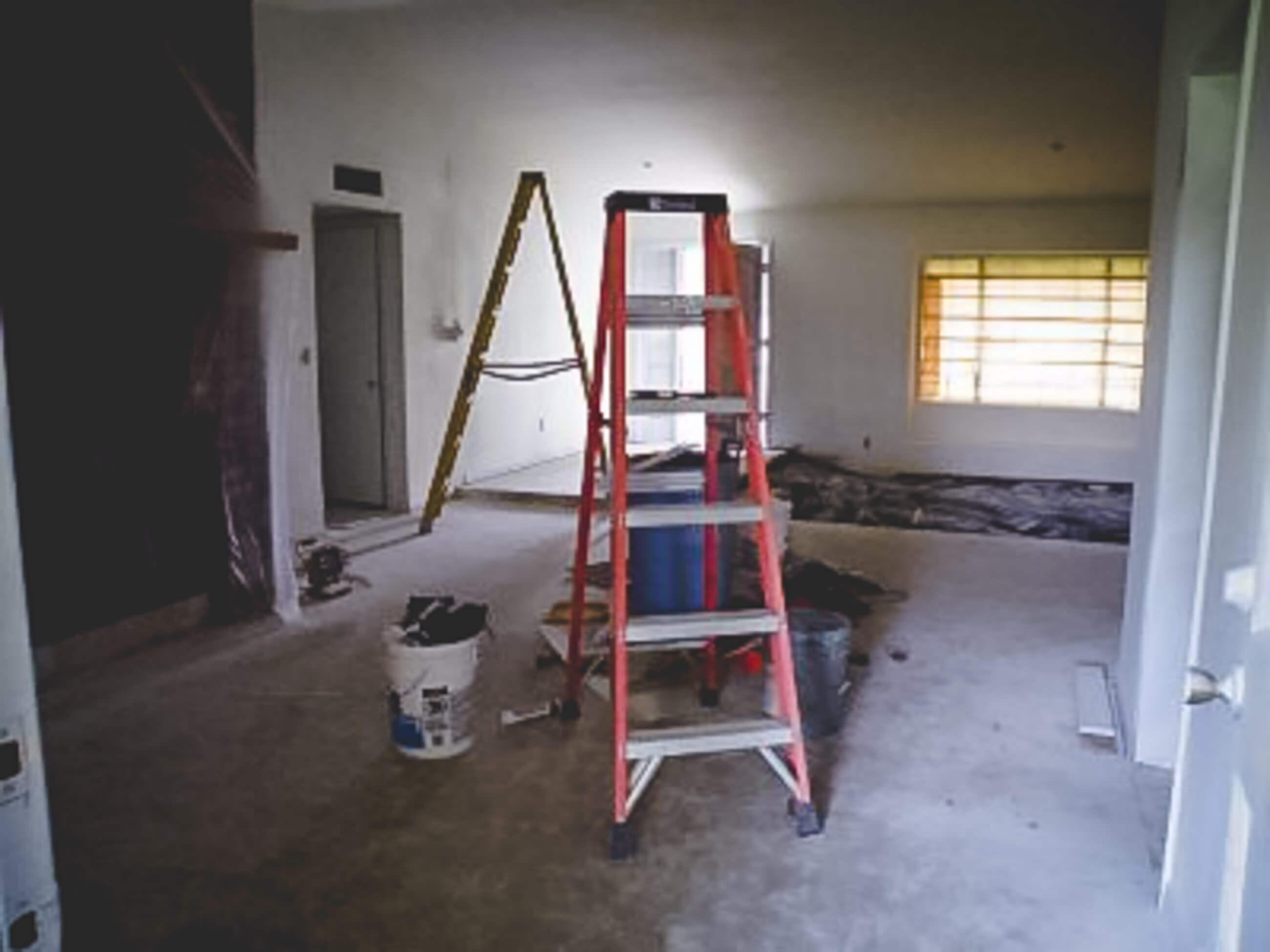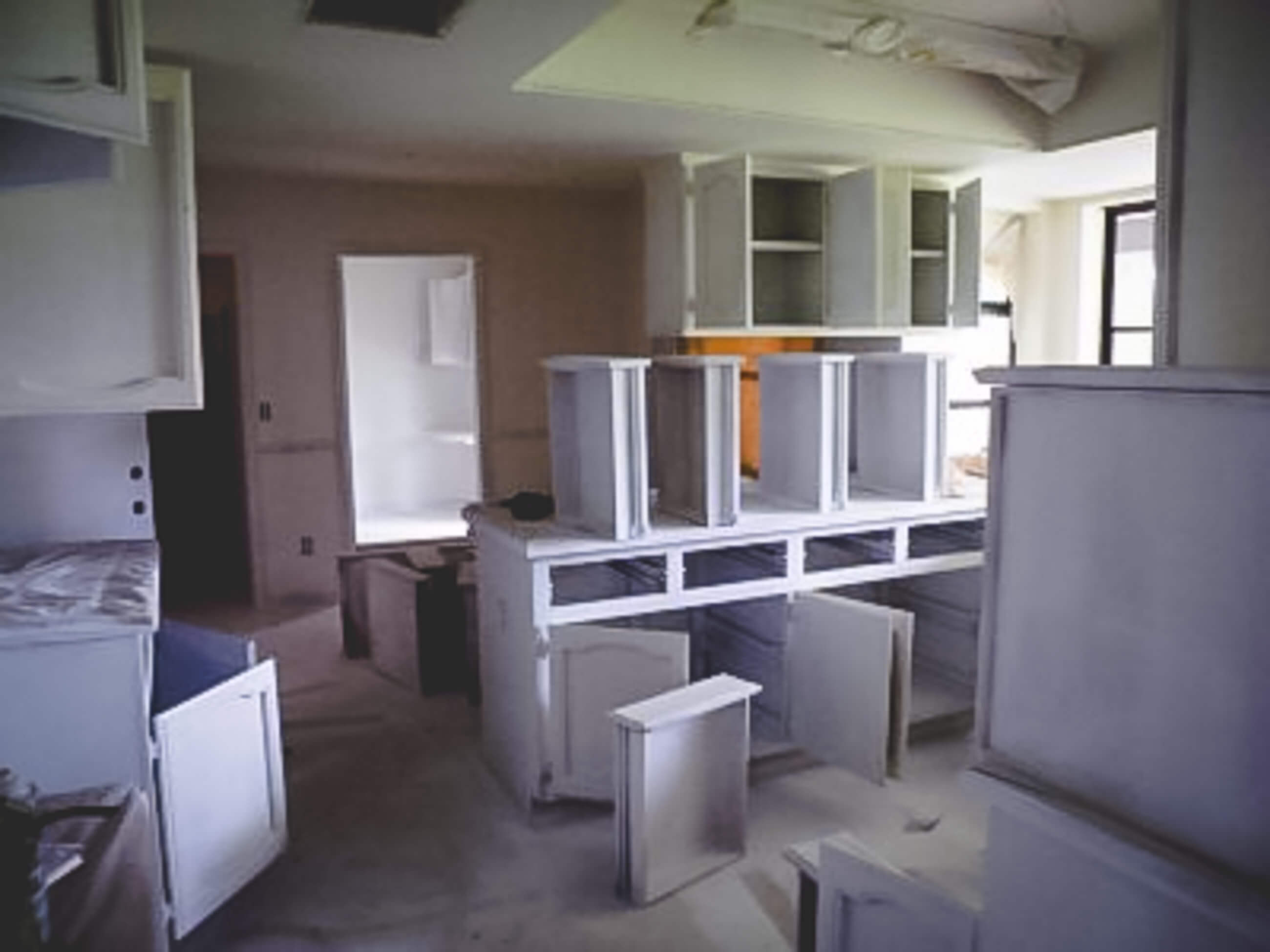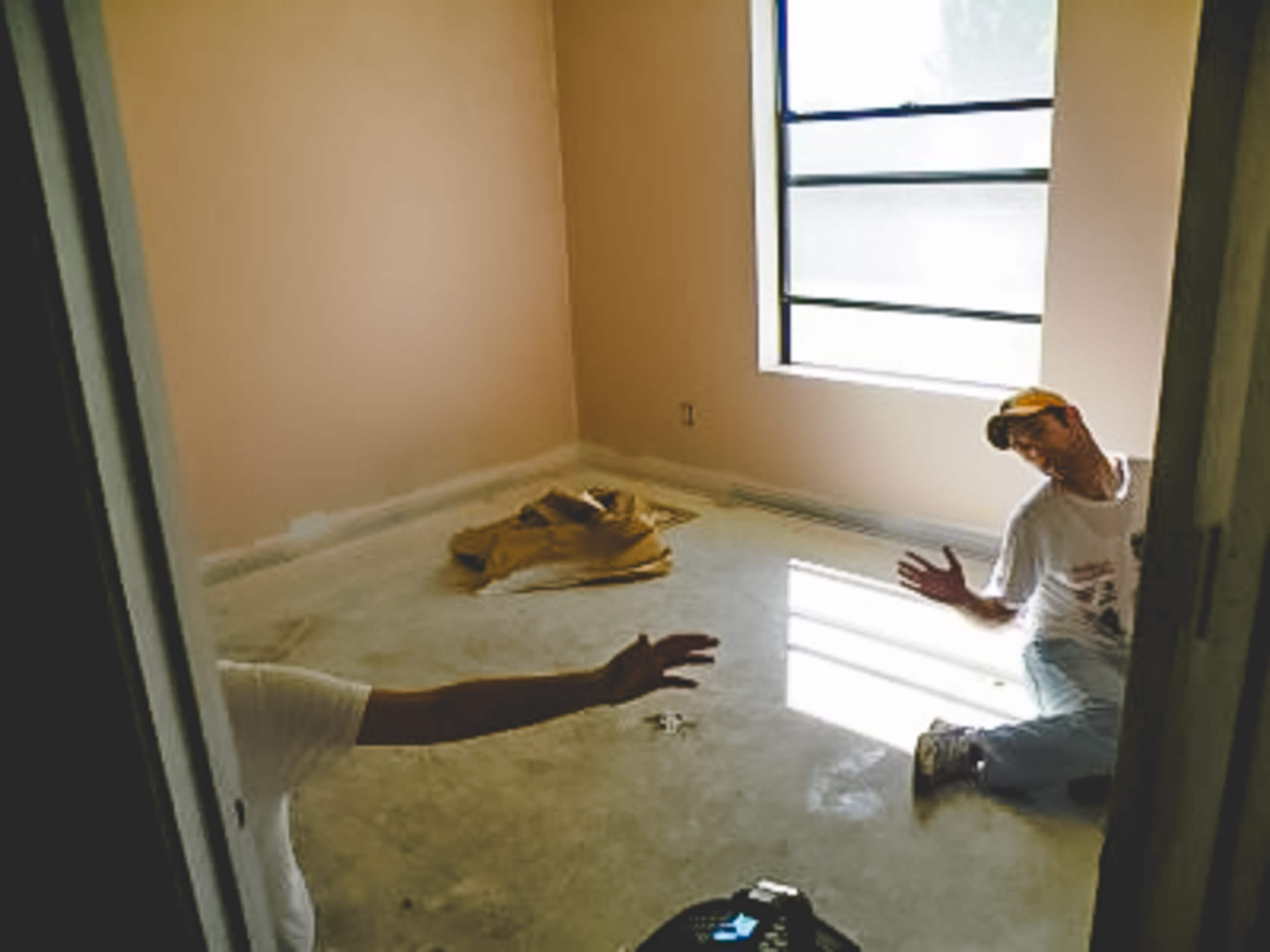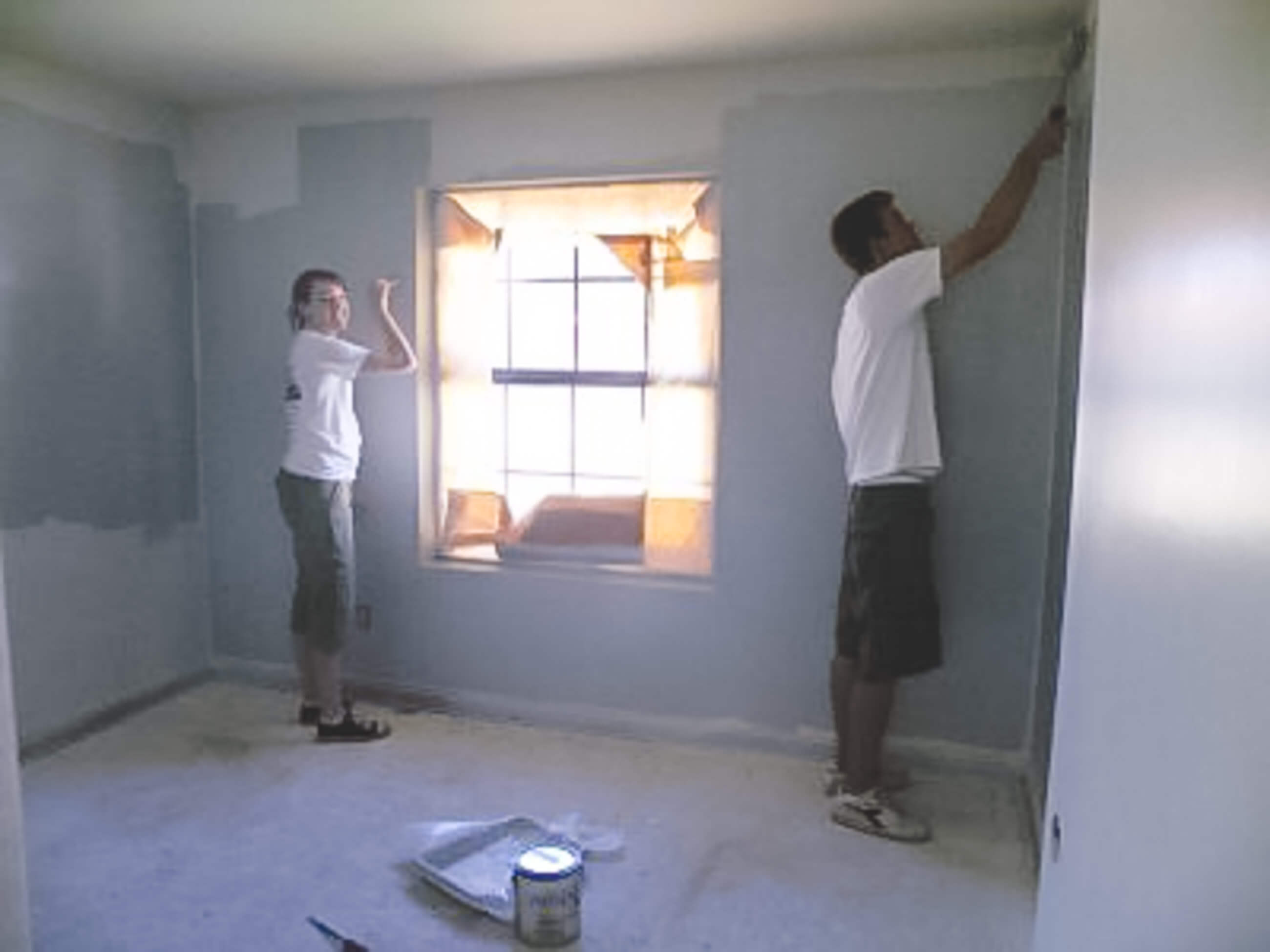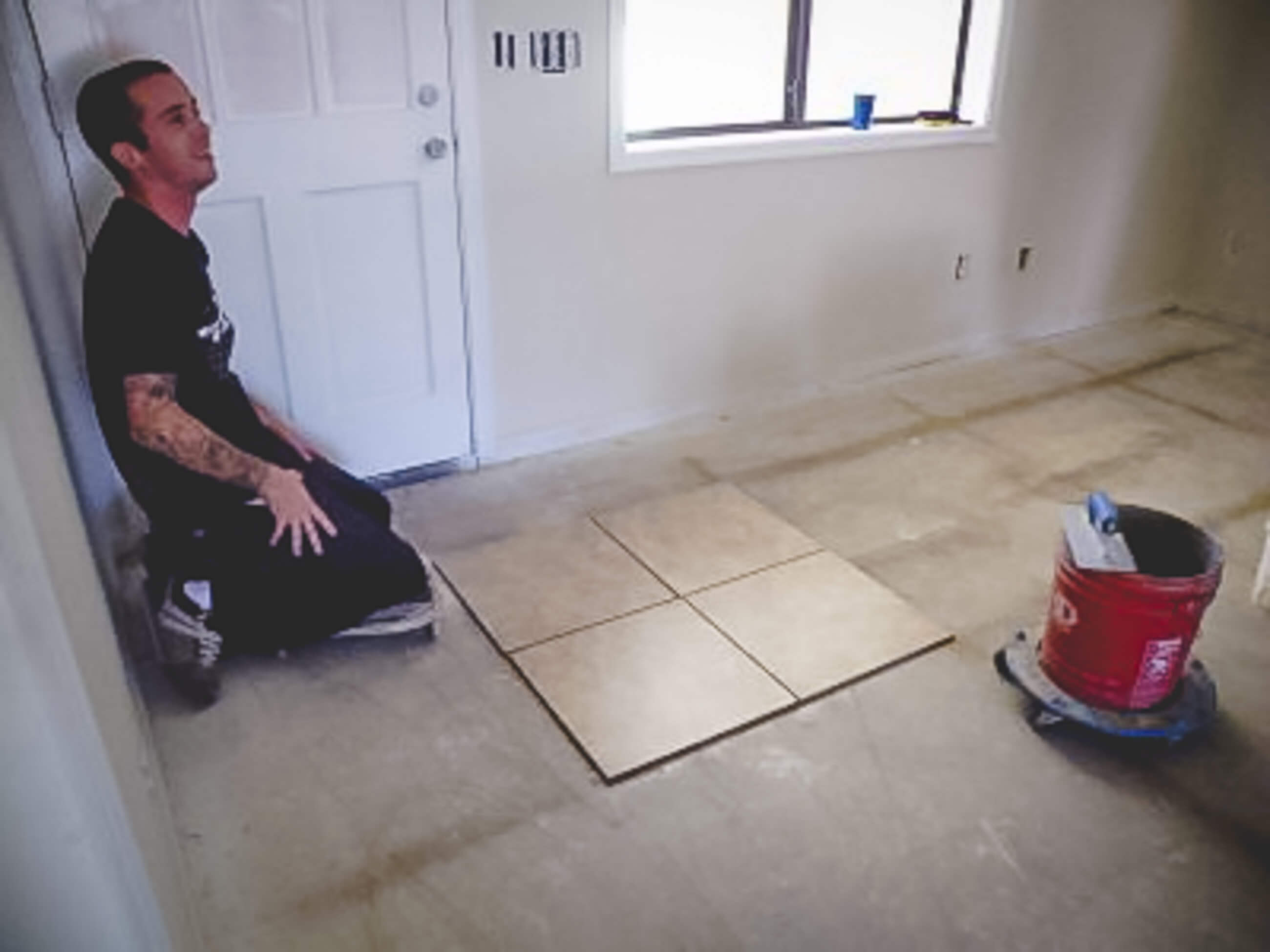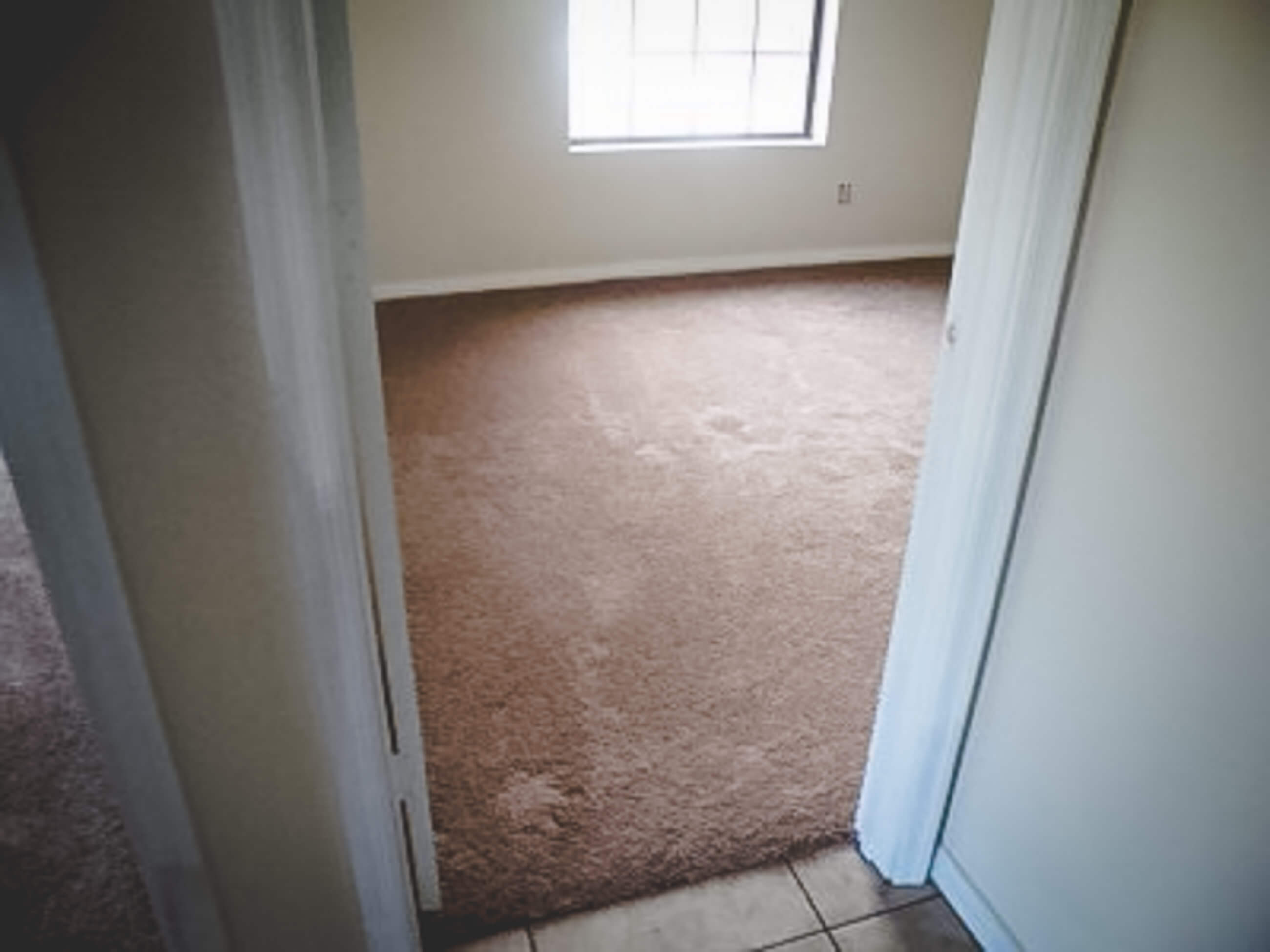 Paying off the Mortgage Early: How we did it in 7 years!
From our calculations we figured making just two extra payments a year would bring our 30 year mortgage down to 15 years. (This is because those two extra payments go entirely towards the principal and not interest) We made our regular monthly payments, then twice a year when we got our tax returns or when Kevin got a bonus at work, we put it on the house. It felt awesome that in 15 years we'd be paying off mortgage early.
Things took a happy & unexpected turn when I started to gain followers from sharing our farming journey here at Weed 'em & Reap. In the beginning, I wrote about how horrible I was at milking goats, but then it gradually turned into a full website with articles on how to garden, raise animals, eat healthier, & live a toxic-free life.
I was able to learn from fellow blogging mentors and learn how to really run a successful website (hint: it's all about how well you serve your readers).
Making money from blogging includes being versatile about income sources. While placing sponsored ads are helpful, the majority of our income is from products or services we feature. For some, it's as simple as linking to a product we love and making a commission off an order. For others, it's a long-term partnership with a company. On a daily basis, bloggers get approached by numerous companies that offer products, but most bloggers only feel comfortable promoting what they TRULY use every day themselves. Being authentic is important in this business and losing our readers' trust is the last thing we want to do. So, it's a careful line to balance — being sure to give plenty of free information but also choosing products to promote that we love to help pay for all the hours we pour into our websites.
For me, I love sharing about my favorite resources when it comes to farming, gardening, or health so if you've been following me for a while, you've seen me link to farming & gardening courses, real food meal plans, health books, summits, & essential oils (both selling them & teaching others how to sell them) Every single thing I promote I use every day and consider them perfect for the homesteader/healthy person type, like me:)
In the beginning of my blogging years, I was just happy to make $100 a month and cover the costs of hosting a website. But as my traffic grew, so did my income, and pretty soon I was able to use my income to make additional payments on the house. I started my blog in 2008 and by 2014 we were making monthly double — sometimes triple — payments on the mortgage. Anything and everything I made from my website I paid down on the house. And slowly, the mortgage got smaller and smaller until exactly 7 years later, in July 2016, our home was OFFICIALLY PAID OFF! We were successful in paying off our mortgage early!
Even though we have heard of Dave Ramsey's amazing debt-free books, we've always just done things ourselves, never following a big plan, just working hard to save and pay off the mortgage early.
Reality check
Being patient through this entire process was definitely the hardest. Seeing every ounce of my hard-earned income from the blog go away to some bank in Iowa was killer! There were skipped vacations, embarrassing crappy car moments (oh the stories I could tell you!), thrift store shoppin', and plenty of "Hey honey, I can fix it for free!" moments here on the farm. Going to movies rarely happened and ugly curtains (that I FINALLY *just* got rid of) greeted me each morning for 10 years.
But, you make choices and you live with 'em. And this was definitely a good choice for us! We have big plans for the future and are proud of ourselves for sticking with our goal. We still can't believe that we are 100% debt-free!
Truth be told, we'll always be a bit on the frugal side no matter how much money we earn. We've got big plans here for the home & farm, but having security is such an amazing feeling, so making sure to live within our means and keeping a good savings account is vital.
In the end, it's really all about consistency. In the beginning we set small goals and over time as we made more, we could knock out more from our mortgage to be able to pay off the mortgage early
If you're in the same boat & are hoping to become debt free — keep chuggin' along, you'll get there. And for those with frugal husbands or wives, I raise my glass to you in solidarity. May you continue to find joy in sneakily throwing away things your spouse deems "perfectly still good to use".