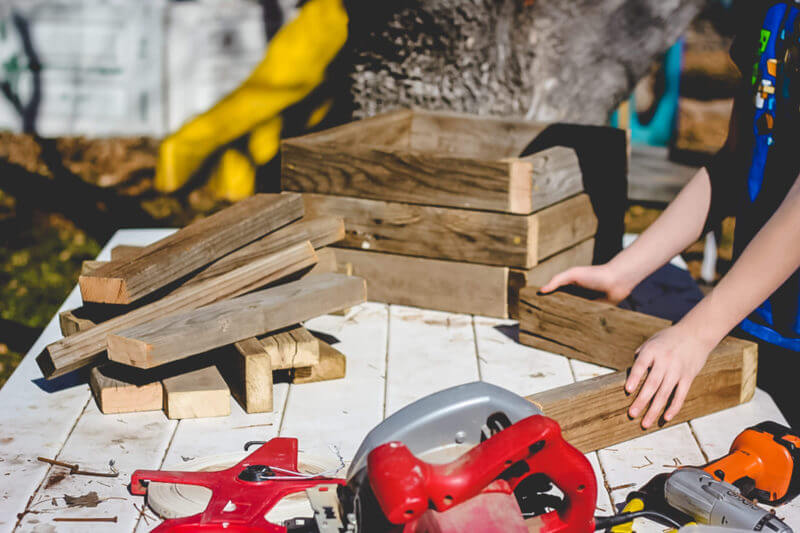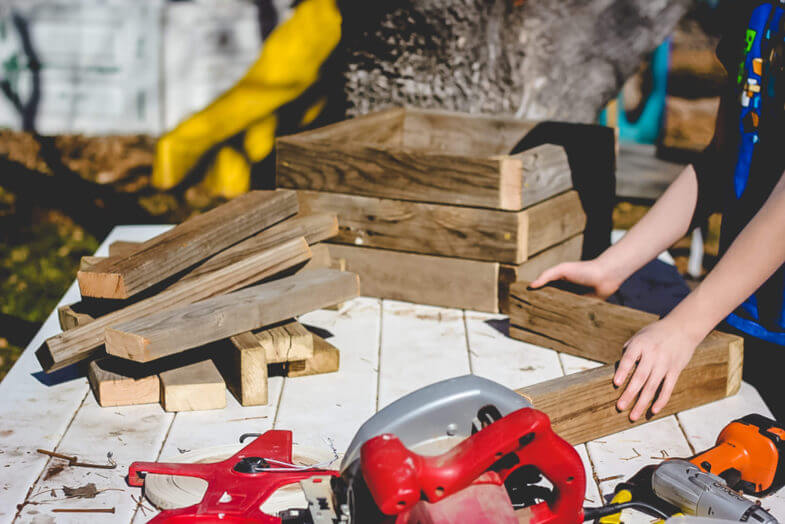 We're all about reclaimed wood over here…
I love the idea of sustainability, of using something you already have to create something beautiful. Kevin's just happy to be able to not spend money.
Typical Kevin. I told him he'd better not get used to the idea of repurposing things. (This is the man that thinks a Tide box is a perfectly good tool box.)
Reclaimed wood? Yes. Saving everything and trying to repurpose it? No.
I wanted to create some planters that could house my new blueberry plants, and I wanted it to look old & weathered (because, farm-old is in, ya'll) , so we dug into our wood pile and came out with enough 2×4's to make our own diy wood planter box with this simple design.
And I love it. Nay, I'm obsessed with it.
So I made five more when we were done.
The tutorial is pretty simple.
Your first job will be to cut them to size and then screw them together like this. (adorable model not included) We used wood screws like these for the entire diy wood planter box project.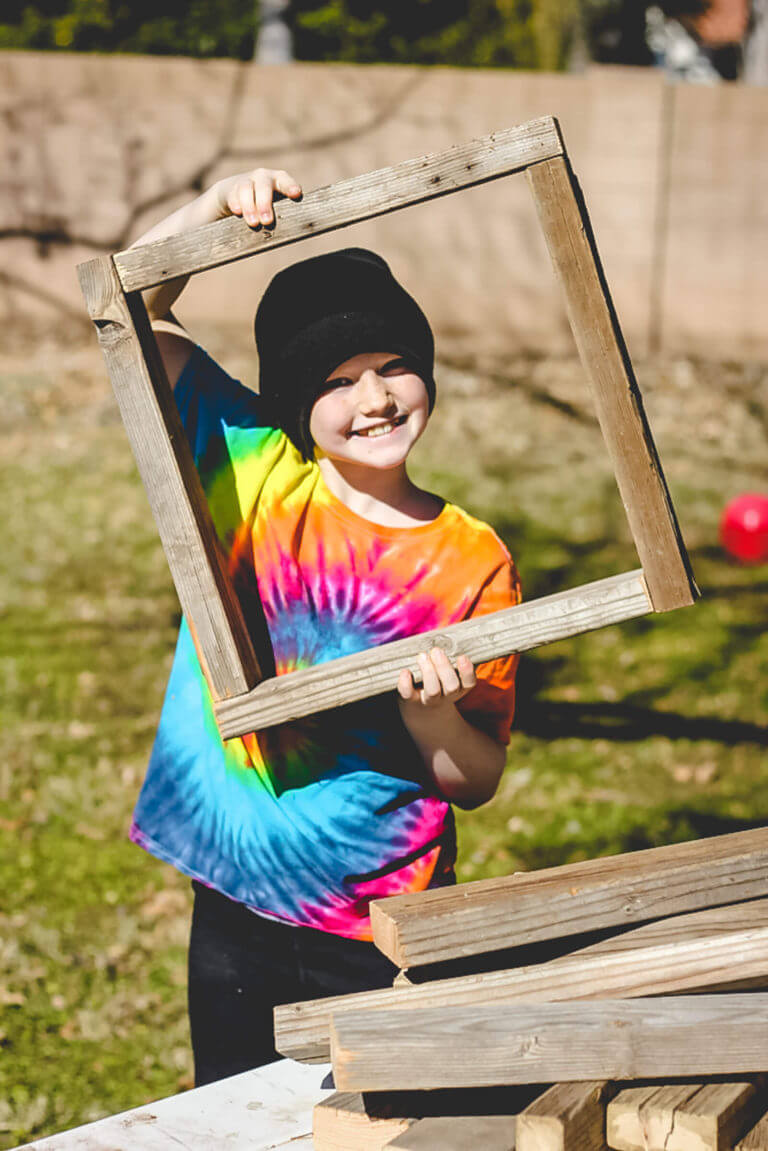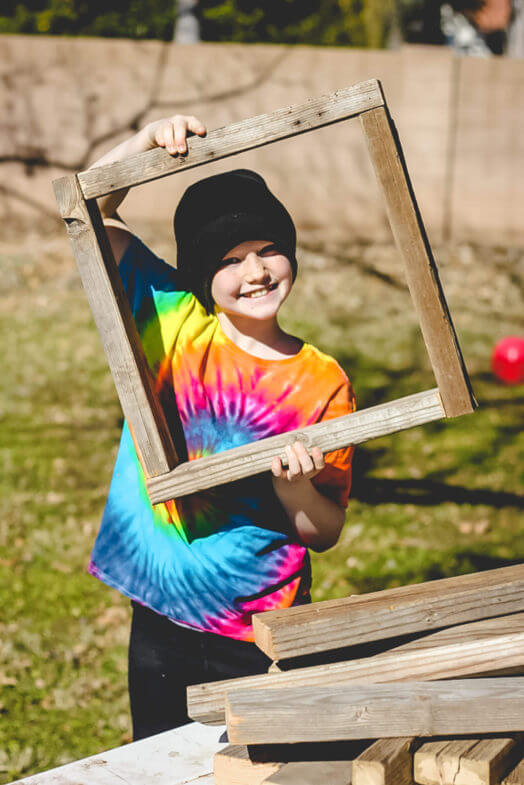 Next, it's all about stacking them until you reach the desired height. On the inside, we placed a 1×2 vertically in the corners and put a few screws in them to hold them in place. On the bottom, we placed a square piece of plywood for the base. For drainage, you can drill holes in the very bottom, but if you live in a dry climate, you don't really need to do that step.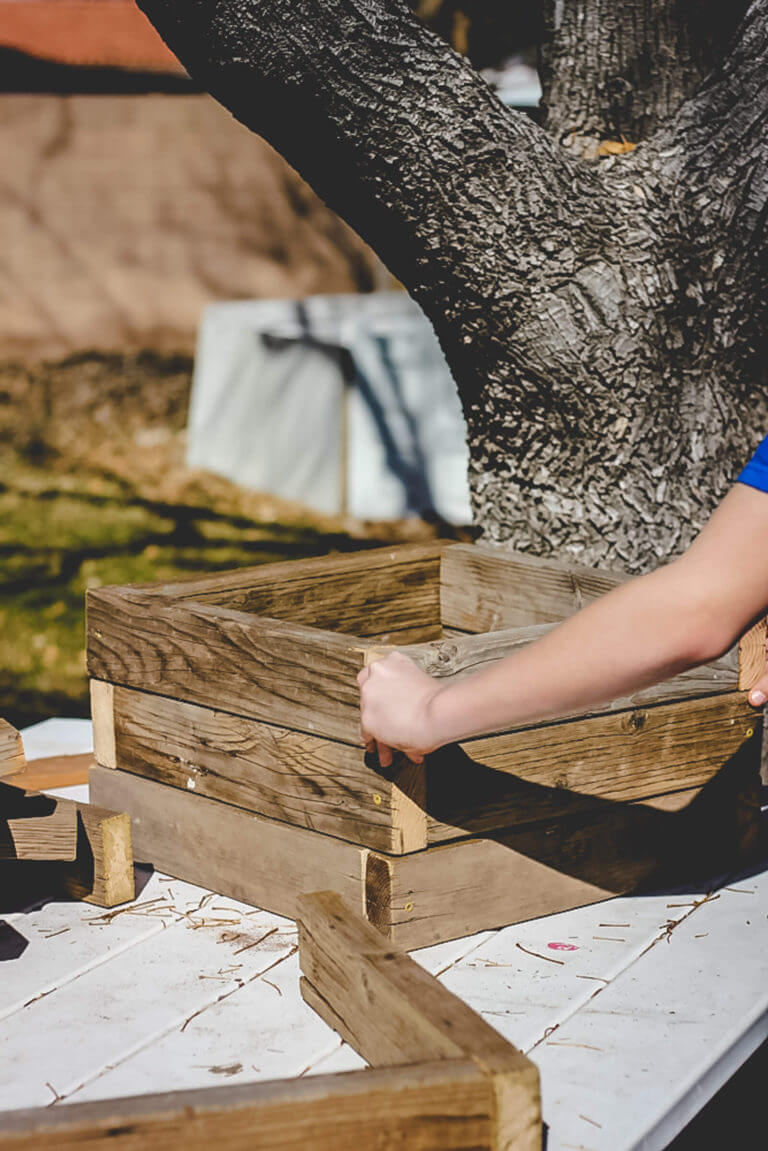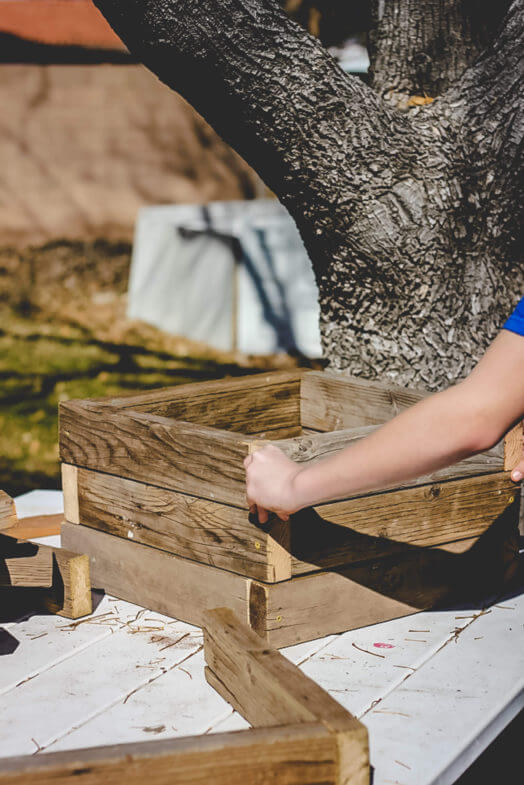 Then you can place it on your porch and bask in its glory! And if you're feeling ambitious, you can make five more diy wood planter boxes like I did.