After we decided on the best material, we decided we needed to figure out how to build our raised garden boxes.
Some of the reasons why we decided to move to raised garden boxes were to help combat the horrible bermuda grass here in Arizona, and also to create a no till system for our vegetable garden. The rich soil that we filled our raised garden boxes with should provide us with a very light version of this Arizona clay soil we have. Less compaction = increased drainage, which my plants so desperately need!
"Take that you Arizona soil, you!"
Before I begin, let me give a shout out to our awesome sponsor, Bogs. Living on a farm, you can image the kind of muck we're exposed to every day. In Arizona, we water our yard every two weeks with a method called flood irrigation. Flood irrigation = mud. Lots of mud. Bogs to the rescue! They have an amazing variety of colors and sizes for everything from hard farming work to light gardening. Check 'em out!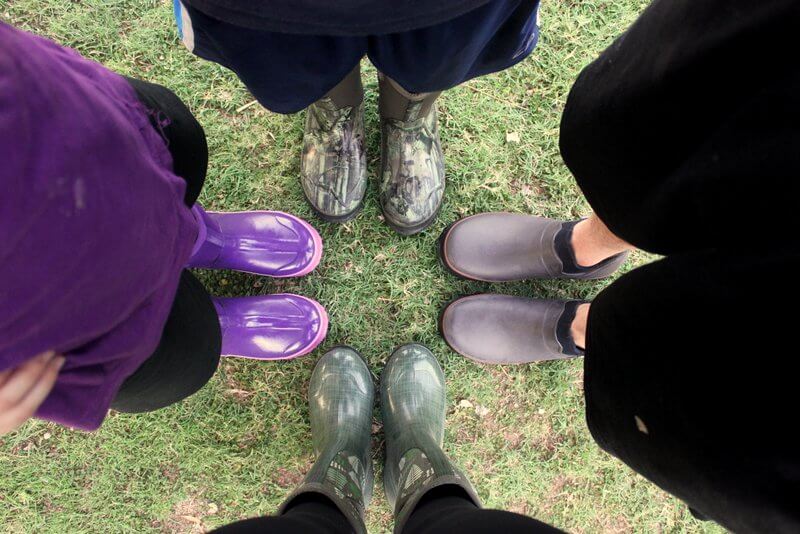 How to Build Raised Garden Boxes: the quick and easy method.
Today I'm going to get super technical and use words like "screw this board to that board" and stuff like that. Yes, my engineering skills are shining through. You've been warned.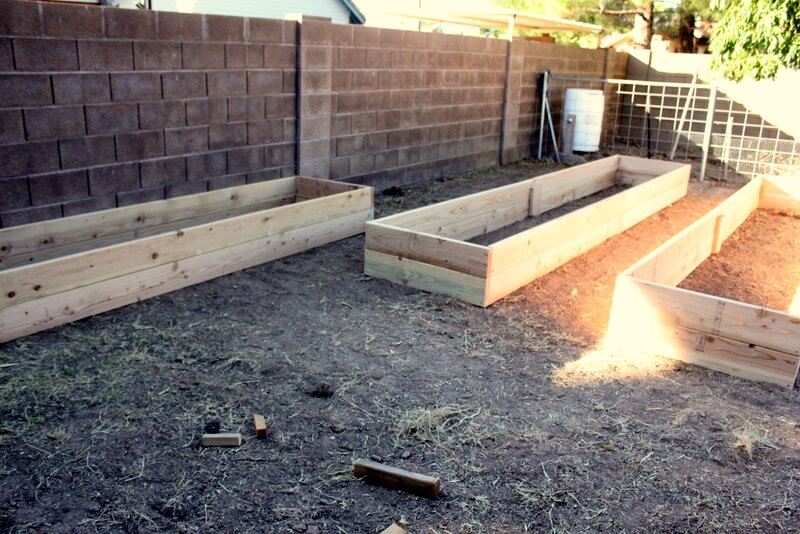 How to Build Raised Garden Boxes
Step 1 – Determine the size (length, width, & height) you want your raised garden boxes to be.
This really is all preference. As I planned out our raised garden boxes, I decided I'd better go big or go home, so I went with 2 – 16×3 foot garden boxes, along with 1 – 10×3 garden box. I also made them double high, at about 16 inches.You can use 12 inch wide boards and just make them 12 inches high, or you can do it like we did and use 8 inch wide boards and make them double high.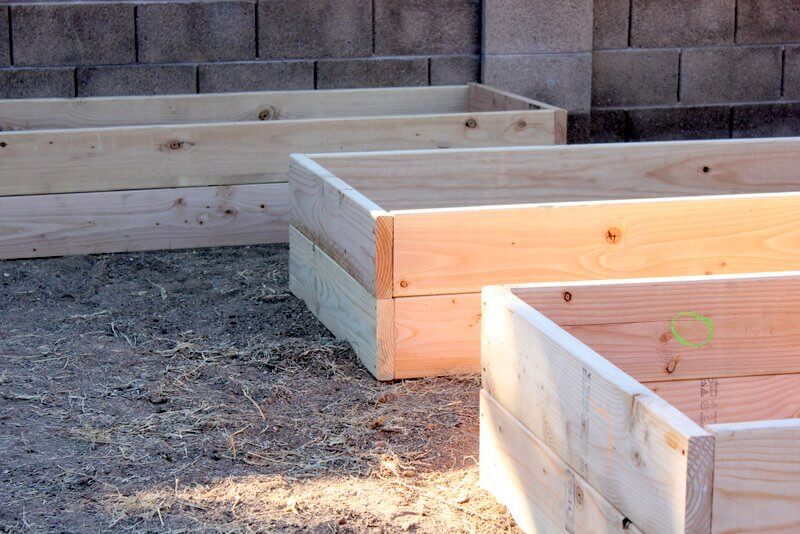 Step 2 – Find some level ground and start screwing those boards together!
Yes, it's really as simple as this. Just butt one board up against another and start screwing! Because we used boards of wood that were 2 inch of thickness, we used 2 1/2 inch screws. We also made sure to use wood screws with a star bit, so it would be much easier to screw than the standard Phillips.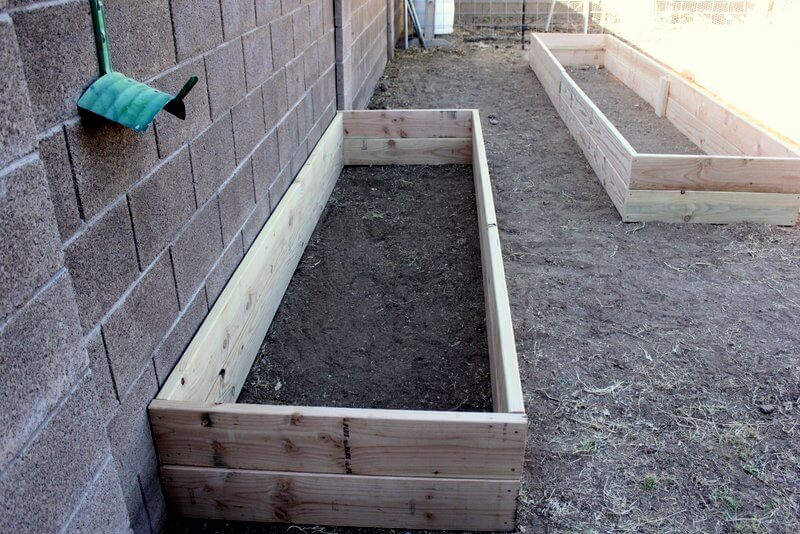 Step 3 – Determine what you want to use for your corner braces.
Although a lot of people use metal brackets, we went with just a simple 2×2 block of wood. This way, we could not only secure the corners together, but also secure the two levels together. Also, it cut down on the costs:)
The costs of raised garden boxes
Wood – (22) 8x8x2 douglas fir wood planks, (4) 10X8X2 douglas fir wood planks = $200
Screws – $30
Total Cost = $230 for 126 sq feet of gardening space! Not too shabby!
After you're done, the only thing left is to fill your raised garden boxes with soil and start planting! See? Easy! In my last part of this series, I'm going to share with you the specific type of soil I used to fill my raised garden boxes with!