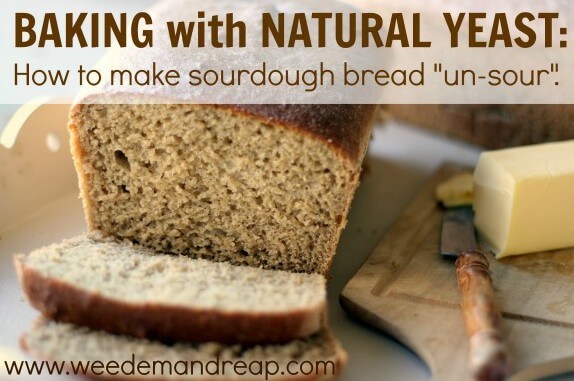 This post has been a long time a'comin'.
Heaven knows I've been working for months perfecting this recipe so ya'll better be grateful;).
If you're new here and you want to read about why I bake my bread with natural yeast,
read here.
Just a reminder — sourdough, wild yeast, natural yeast all use the same general method, but they have slightly different flavors. Some are stored on the counter, some in the fridge.
And sometimes you just need sourdough to not taste, well sour. I've got the trick for ya'. There are two key elements in making sourdough UN-sour.
What makes sourdough "sour" is not the natural yeast, but rather the healthy bacteria that naturally grows alongside it. If you add more yeast, it'll rise about a bit faster which will help reduce the natural growth of bacteria. Normally you add 1/2 cup of natural yeast to a bread recipe, but in this one, I'm going to have you add 2 cups.
By adding baking soda, you can counteract the tangy flavor that the bacteria creates.
Let's get to it, shall we?
Get prepared for the best tutorial starring my vintage bosch affectionately named Betty.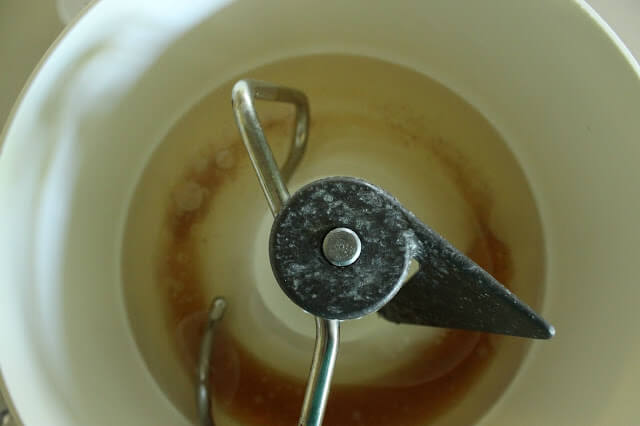 Get started with your water, salt, coconut oil & honey.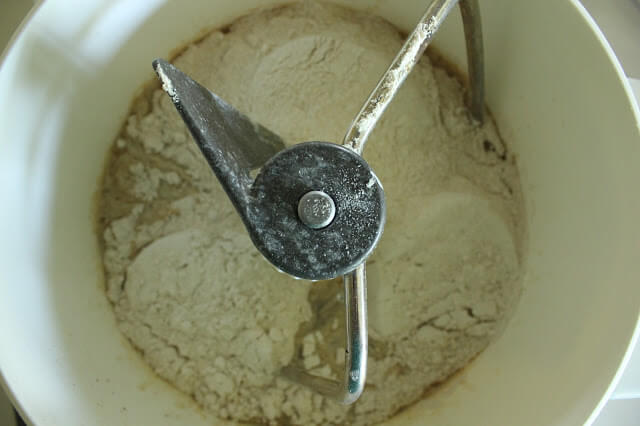 Add your natural yeast & 2 cups of whole-wheat flour. Then add your baking soda on the very top.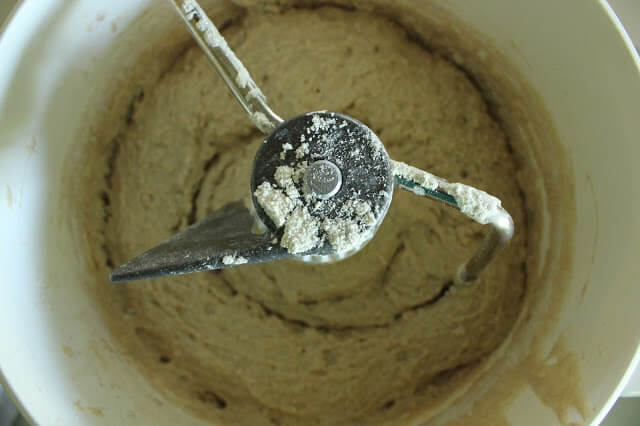 Slowly add your last cups of flour. Here's where the amount of flour may differ.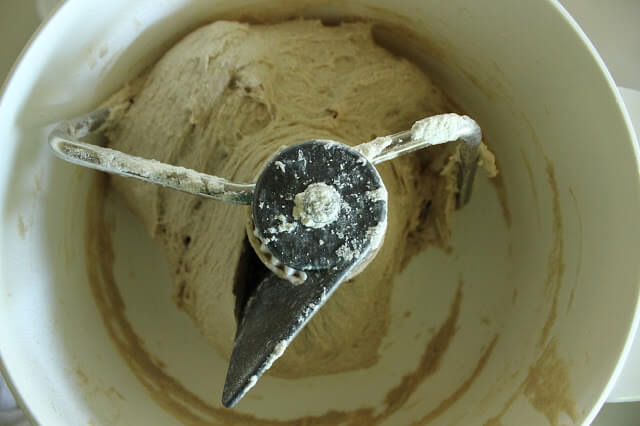 Once your dough pulls away from the sides and begins to gather in the center, stop adding flour.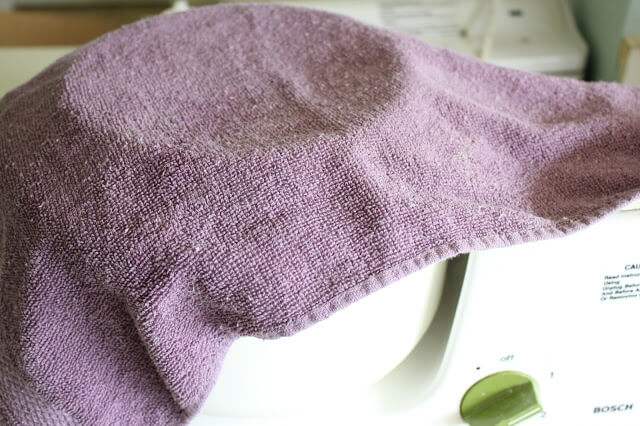 Cover the mixer and let Betty mix for a full 7 minutes. This will help build the gluten and by covering it you're building up some warmth in the dough to help it rise later.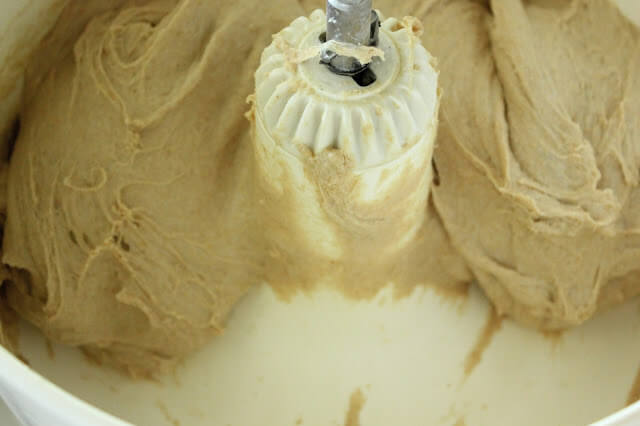 Your dough should look nice and smooth & sticky.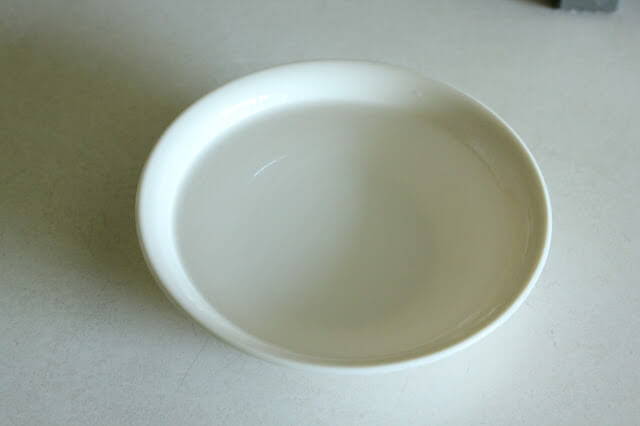 Get a bowl of warm water ready. You'll see why in 2 seconds.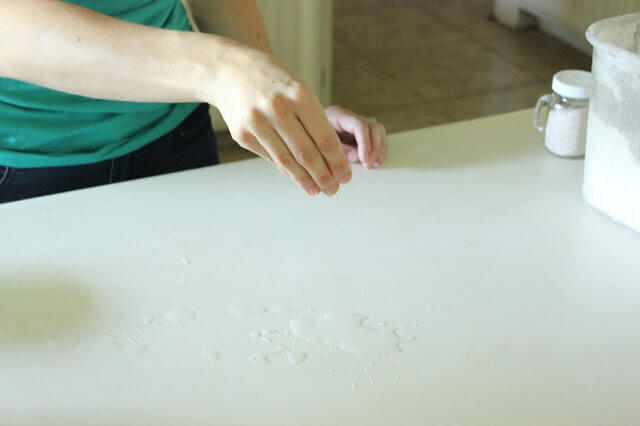 Instead of flouring a surface for kneading, you're going to knead on water. Crazy, I know. By using just a bit of water, you can avoid drying your bread out.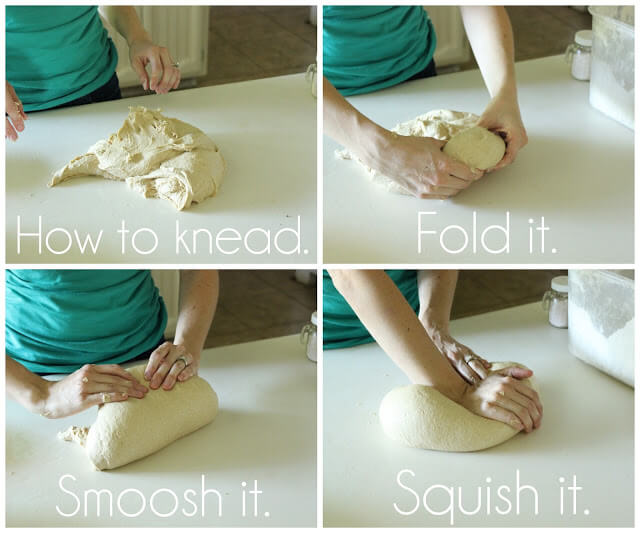 Here are my highly technical instructions for kneading. Repeat this sequence about 15-20 times.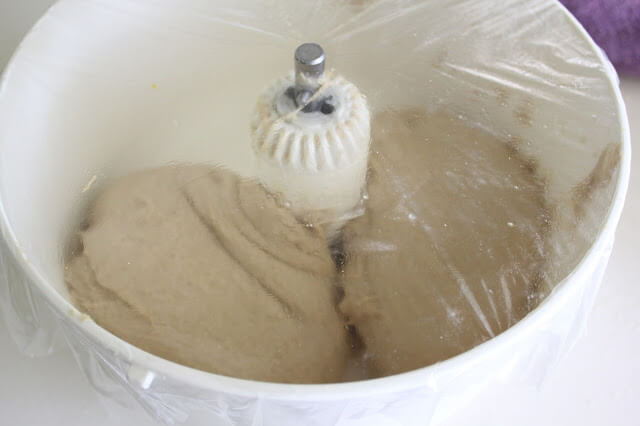 After you've kneaded the dough, slap it back in the mixer and cover it with some plastic wrap. Set your oven to 350 degrees, then let it preheat for ONLY 30 seconds and turn it off. You are creating a warm place, NOT preheating your oven to 350 degrees. Place your mixer bowl in there and let it rise for 3 hours or until doubled.
After it's risen, knead again…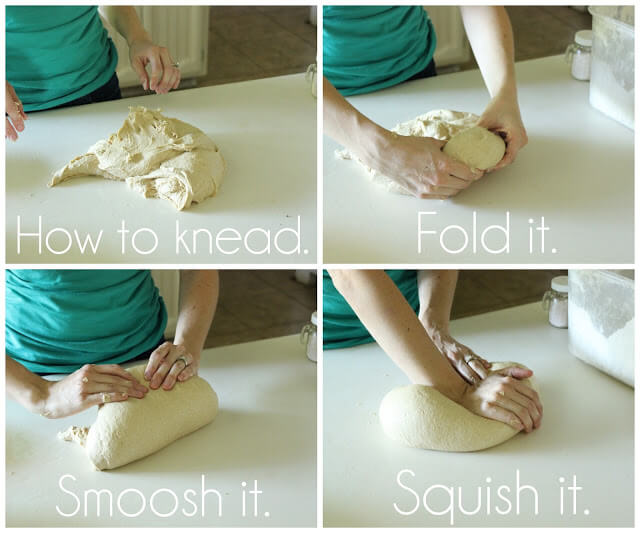 Now you can form the dough into two loaves.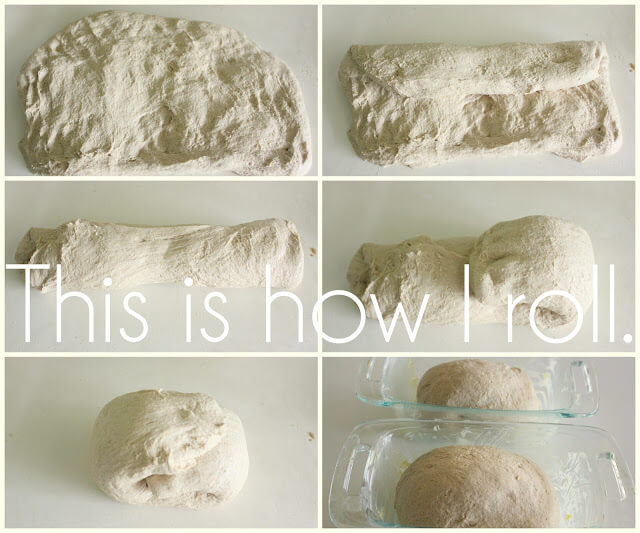 Preheat the oven again at 350 degrees for only 30 seconds and place your bread in there UNCOVERED for about 1 1/2 hours. Place a pan of water on the lower rack to keep the dough from drying out. Once the dough has doubled in size, remove from the oven and preheat it to 350.
Bake your dough at 350 degrees for 40 minutes, then remove and let cool!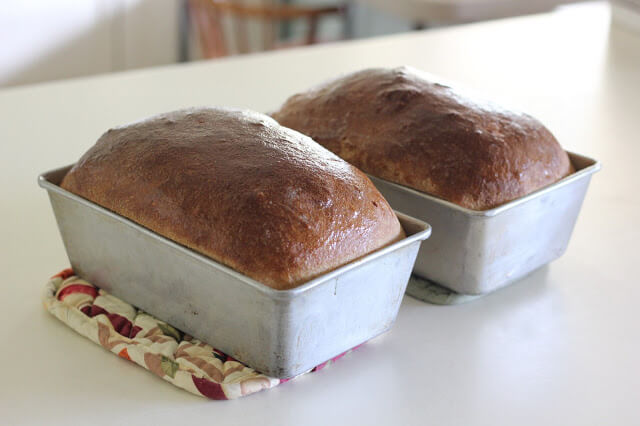 Natural Yeast UN-sourdough Bread
2 cups of very warm water
2 tsp. salt
2 TBS. coconut oil
2 TBS. honey
1 tsp. vanilla
4 cups or more of whole-wheat flour
2 cups natural yeast
2 tsp. baking soda
Directions:
1. In a mixer, place all ingredients with baking soda on top and reserve 2 cups of flour.
2. Begin mixing, slowly adding flour until the dough pulls away from the sides.
3. Cover the mixer with a towel and mix for 7 minutes.
4. Knead dough 15-20 times
5. Place dough in bowl and let rise 3 hours in a warm oven.
6. Knead dough again 15-20 times and shape into loaves.
7. Place dough in bread pans and let rise 1 1/2 hours in warm oven.
8. Remove bread from oven, preheat to 350, and bake bread for 40 minutes.
So, any questions for me? Tell me how yours turns out!