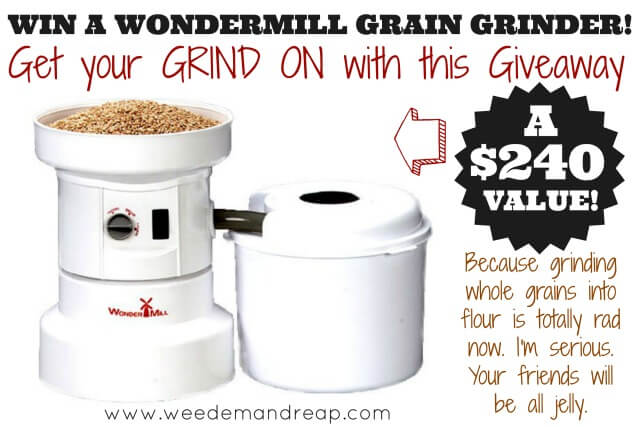 You asked, I delivered.
That's right friends, real foodies, & fellow goat lovers.
Today I am giving away a Wondermill. With my own money! Yes, even though some of you left fiesty comments on this recent controversial post, I decided I still pretty much like all ya'll. Because I'm cool like that. Plus, some of you left totally nice comments even if you disagreed with me, which I appreciate.
Your probably wondering why you need a Wondermill. Well, wonder no more my wonderfully opinionated readers, I'll give you the scoop.
I really never saw much use for a grinder until I made the switch to real food and started making my own bread. A grinder gives you the advantage of being able to grind fresh flour anytime, but more importantly, it allows you to purchase whole grains in bulk, saving you moola. The WonderMill is the quietest and fastest flour mill available. It grinds not only wheat, rice and other small grains, but will also grind legumes and beans as large as garbanzos. So now you can be a grindin' fool.
Click here to read more about this awesome grinder.