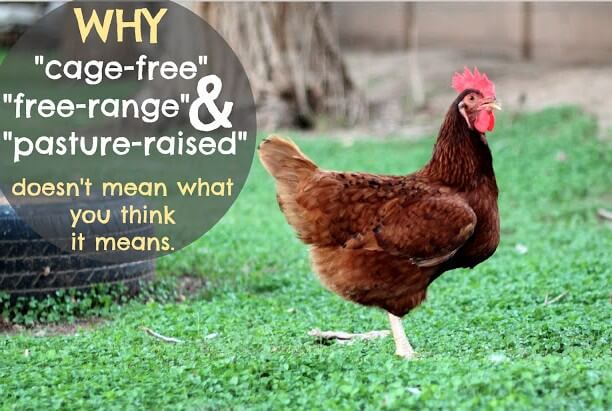 Cage-free.
Free-range
Pasture-raised.
If you're new to raising chickens, then you'll need to know the difference between these titles. Why?
Because all eggs ain't created equally.
Ever since farmers started stuffing millions of chickens into teeny tiny living spaces and calling it "farm fresh", we as consumers have had to work hard to understand what it is we really are buying.
Believe it or not, the nutritional quality of your eggs will depend on where your chickens get to chill out. Have you ever tasted a REAL farm fresh egg, from a chicken that has had the opportunity roam a pasture and to peck & scratch in the ground?
I hadn't until a couple years ago when we started to raise chickens and let me tell you…the taste of a REAL farm fresh egg is AMAZING!
Just check out the difference in color! The farm fresh egg is a darker & richer color which is loaded with more vitamins & nutrients.
Do you wanna learn about the amazing difference between "cage-free", "free-range", & "pasture-raised"?
Check out this awesome video explaining the Story of an Egg…