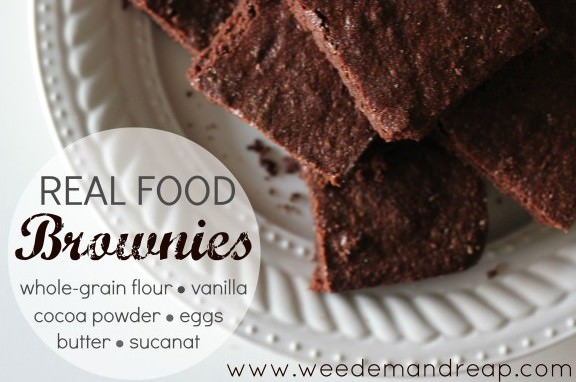 Here's a delicioso brownie recipe for you and I just know your gonna love it! Seriously.
Well, what are we waiting for? Let's do this thing…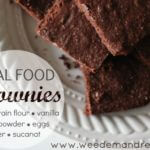 Real Food Brownies
Print
Instructions
1. Mix your dry ingredients – flour – cocoa powder – salt – baking powder.

2. In a saucepan, melt butter just until warm, then add sucanat, vanilla, and eggs. Whisk them together. (Make sure your butter isn't too hot or else it'll cook your eggs and you'll have scrambled eggs with brownies. Which actually doesn't sound too bad. But seriously, if you want normal brownies, watch that butter temperature.)

3. Mix your wet and dry ingredients together.

4. After it's well mixed, simply add to a greased 8×8 pan and bake at 350 degrees for 25 min or when toothpick inserted comes out clean.
That's it! Enjoy, my friends!
P.S. Be sure to wash this down with a big glass of milk.
And if you love me, you'll pin this for me! Thanks in advance. 😉