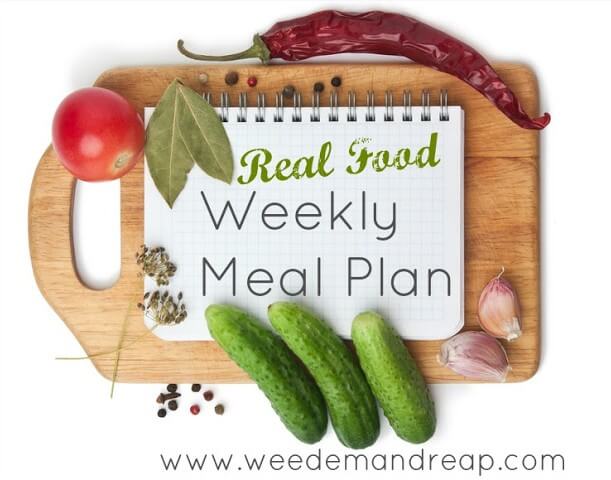 If you're new here, you may want to get caught up on
how I do meal planning
. If you are a die-hard reader bordering on stalker, then let's just get right to it!
Summer's here! So you'll see lighter dishes, with a little less meat & grains in them for us.
I love eating leftovers the next day because I save myself time by turning dinner cleanup into packing the next day's
lunches into containers
and let's face it, life is just plain easier when you only have to worry about providing a healthy breakfast & dinner! Real food can be easy! Let's begin, shall we?
Sunday
Grilled cheese sandwiches and eating anything else to clean out the fridge
Beef Stroganoff over rice
Monday
Soaked Oatmeal, topped with butter, honey, & soaked almonds
LEFTOVERS from Sunday dinner.
Eggs n' toast. Fruit w/ cream.
LEFTOVERS from Monday dinner.
French toast (made with whole-wheat bread) with butter & real maple syrup
LEFTOVERS from Tuesday dinner.
Fresh garden salad
& Fried avocado fries
– these look like fun. I'll probably use my own bread crumbs from my failed sourdough bread, heaven knows I have enough.
LEFTOVERS from Wednesday dinner.
Eggs n' toast. Fruit w/ cream.
LEFTOVERS from Thursday dinner.
PB & J Smoothies (with yogurt & raw egg yolk)
LEFTOVERS from Friday dinner.
Eat out
Snack choices this week: Fruit, Homemade Snocones/Slushies drizzled with fruit juice – it's hot here ya'll.