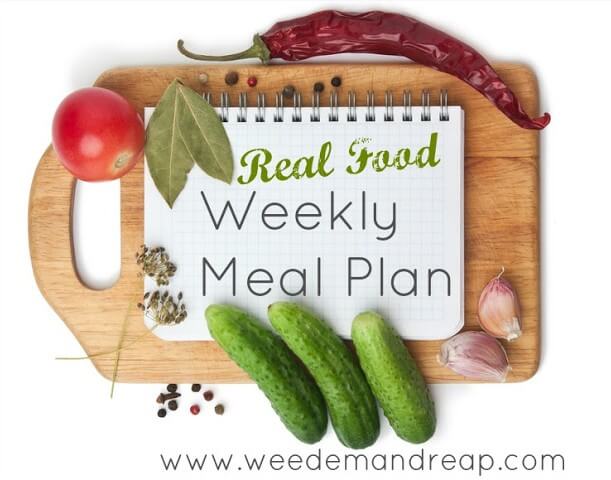 If you're new here, you may want to get caught up on
how I do meal planning
. If you are a die-hard reader bordering on stalker, then let's just get right to it!
I love eating leftovers the next day because I save myself time by turning dinner cleanup into packing the next day's lunches
into my awesome stainless steel lunchboxes
and let's face it, life is just plain easier when you only have to worry about providing a healthy breakfast & dinner! Real food can be easy! Let's begin, shall we?…
Monday
Eggs, homemade yogurt & fruit
LEFTOVERS from Sunday dinner.
Cheesy Quinoa Casserole
Cinnamon toast on whole-wheat bread, raw milk & fruit
LEFTOVERS from Monday dinner.
Summer (organic) Corn & Tomato Bisque Soup
Soaked Oats, raw milk
LEFTOVERS from Tuesday dinner.
Fried eggs, toast, spinach sauteed in butter
LEFTOVERS from Wednesday dinner.
Smoothies from garden!
LEFTOVERS from Thursday dinner.
LEFTOVERS from Friday dinner.
Out-to-eat Night